I've been in love with gold my whole life, even when everyone else moved over to the other metallic colors. Maybe it's because I was a teenager in the 80's, when the more gold jewelry you wore the better! Really though, I do love mixing metals but gold is my favorite. So anytime I can use gold spray paint, I'm all over it!
Insert this DIY gold painted table!
This table has been sitting in my daughter's bathroom since last summer when when we completed her room makeover. It was a distressed aqua color that my sister had actually done. She wasn't using it so she gave it to me. It was cute as it was but it really didn't go with the glam NY theme that was going on in the bedroom.
Painting it gold was actually my daughters idea! SO, a trip to Walmart for a new can of paint and we had a glam looking table very shortly afterwards.
If you follow me on Instagram then you saw this sneak peak picture last Saturday.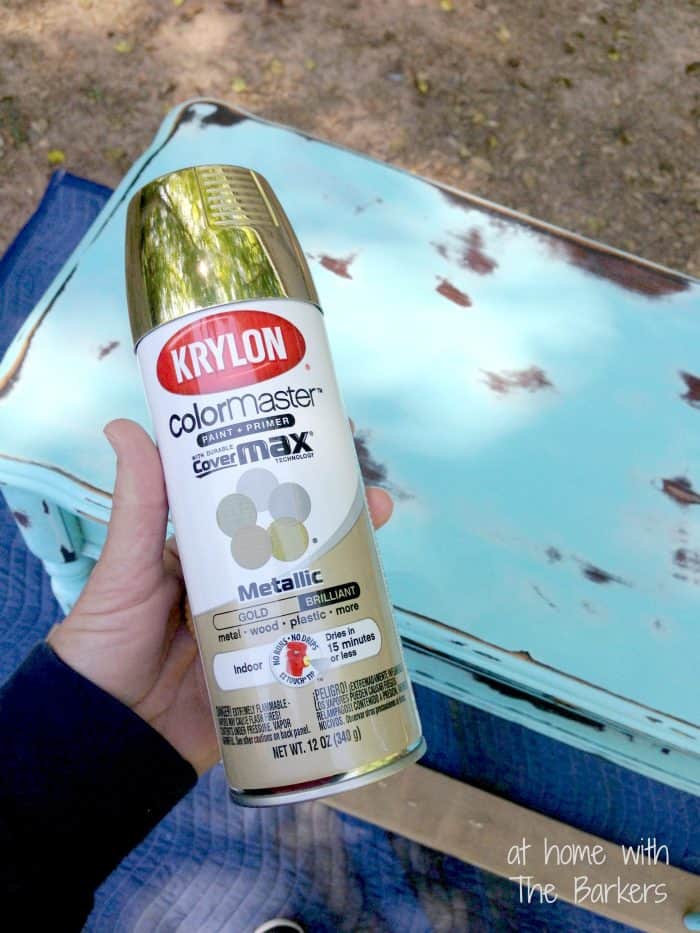 Anytime you are spray painting be sure you are in a well ventilated place. I always head out to my backyard and set up away from the house or the patio. I have been known to paint near the driveway or garage but to keep my husband happy it's better I move a good distance away 🙂
The table is bold, shiny and GOLD…and we love it! It is perfect for a teen girl to store fingernail polish on, right?!
That street view canvas art of NYC is from Ross and it cost $14.99! It looks exactly like a picture we took on a trip there a couple of years ago when we went down to walk around in Soho.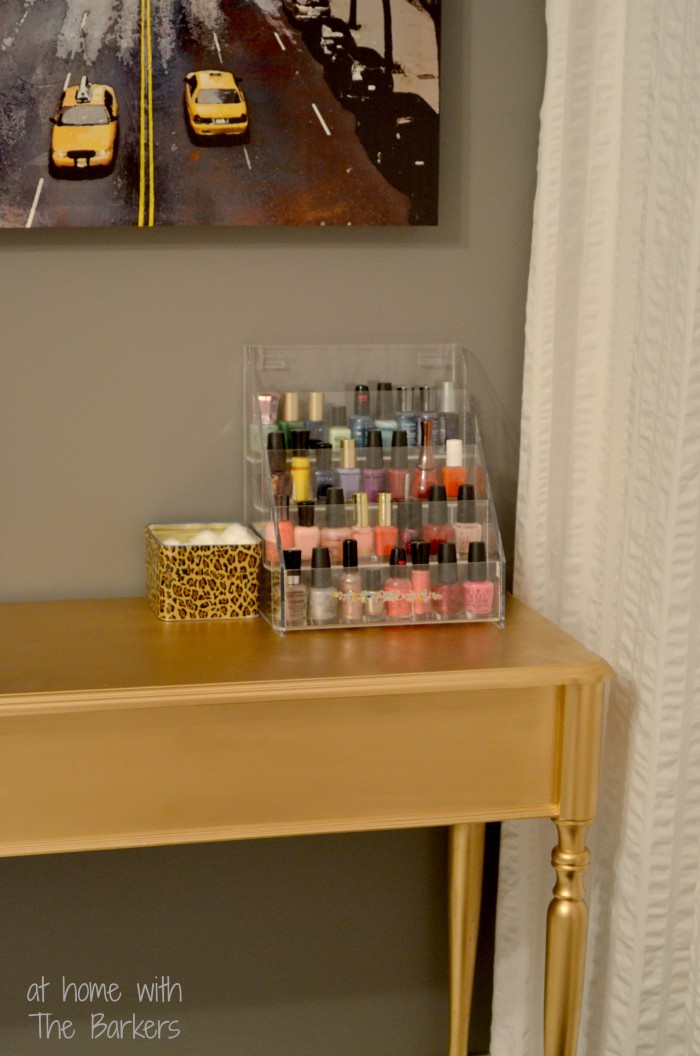 Here are some other projects where we have used gold spray paint as well as a room tour.
How to reupholster a foot stool
Have a great day Friends,