My Healthy Home {stress free}
I am a member of the Collective Bias® Social Fabric® Community. This shop has been compensated as part of a social shopper amplification for #CollectiveBias and its advertiser. #WalgreensOlogy
When you live with 2 children, both with allergies, you start to feel the stress as soon as the thought of spring hits. My son also has asthma so I am double stressed with him. That's why I was so excited to test out the new line of Ology products from Walgreens for #CollectiveBias. The thought of a healthy home gives me some peace of mind and puts me on the path of being free from stress.
When I picked up my #WalgreensOlogy products I was pleasantly surprised to find so many options. This past year I have been visiting Walgreens more and more and I have to say it's becoming one of my favorite stores. The isle's are wide and everything is easy to find…win, win!
I know that it is important for me to give my kids any health advantage that I can. I loved reading that Ology products do not contain these harmful chemicals.
Ammonia
Chlorine bleach
DEA (diethanolamine)
TEA (triethanolamine)
Parabens
Phthalates
Formaldehyde
Nonylphenol ethoxylates
Triclosan
SLS/SLES
Plus, no dyes or artificial fragrances! I have used more chemicals in my home than I'm sure I should have but I am so pleased with my trip to Walgreens and the Ology products because now I can be free of harmful chemicals. I tell my kids to wash their hands SOOOOO many times a day that they think I'm crazy. They are teenagers after all 🙂 The Hand Wash has no harmful chemicals and it smells like lemon! AND they can dry their hands with 100% Tree Free paper towels from Ology.
Even with allergies we spend lots of hours outside. Both my kids run track and my husband and I are in charge of running the concessions so it's also important for me to keep all of the pollen off of our clothes. Another important step in a healthy home. The
I decided to pick up the Bamboo Baby Wipes as well and stuff them in my track bag. I'm sure they will come in handy with all of those sweaty track meets.
Be sure to check out this You Tube Video.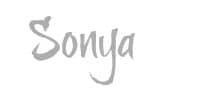 Many thanks to #WalgreensOlogy and #CollectiveBias for this campaign opportunity. All opinions are my own!