How to get your floors to shine
Ever wonder how to get your floors to shine when they are dull and worn out? I sure have!
Are your floors dull from shoes, furniture, toys, and who knows what else? Mine sure were!
Do you want them to be brought back to like? YES, please!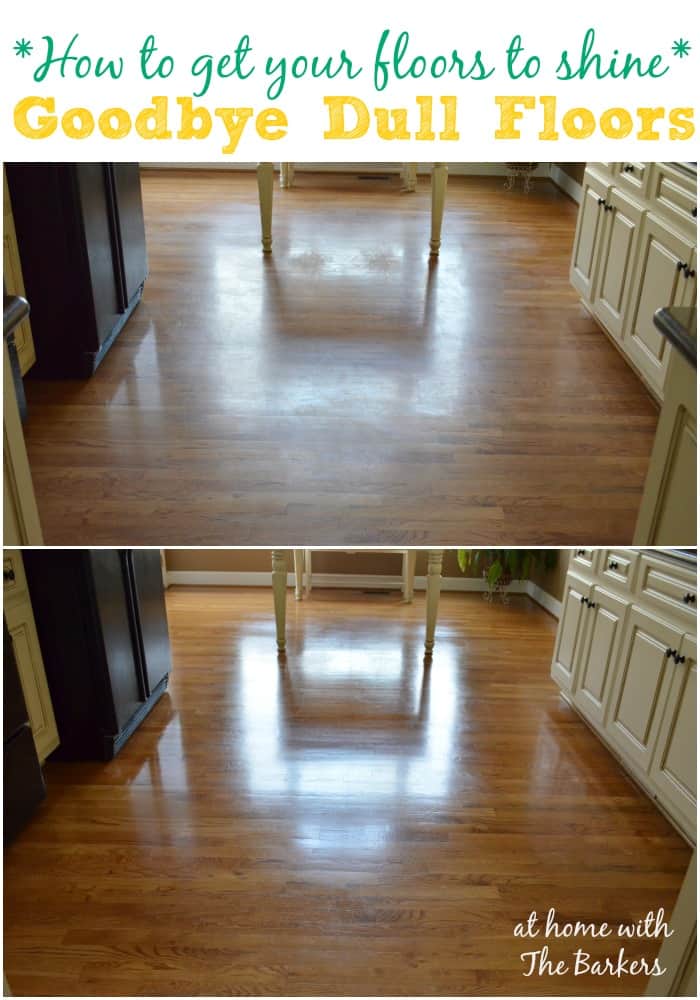 **This post may contain affiliate links.

How to get your floors to shine:
Then you will love what I found!
The product is called Quick Shine Floor Finish by Holloway House and it is awesome! It has received the Environmental Protection Agency's (EPA) Safer Choice label. Safe for your family, children and pets.
Here is what my kitchen floor looked like before. This is after I moped, yikes. See how dull and dirty they still looked. The floors really do need to be refinished but I'm just not up for the fumes and havoc right now.
Update 2022: We had our hardwood floors refinished and they look amazing.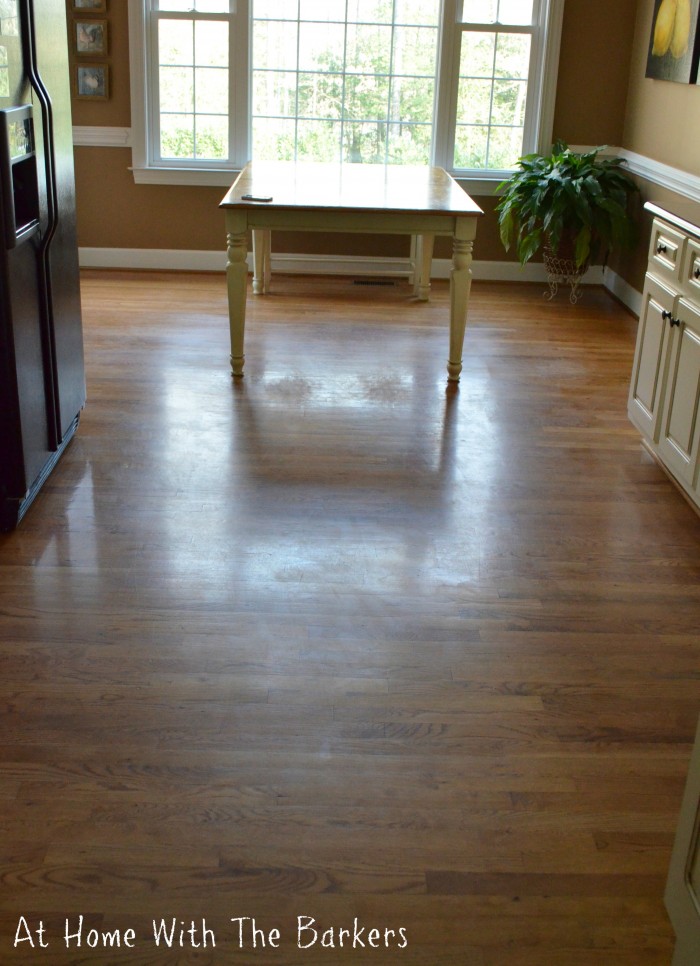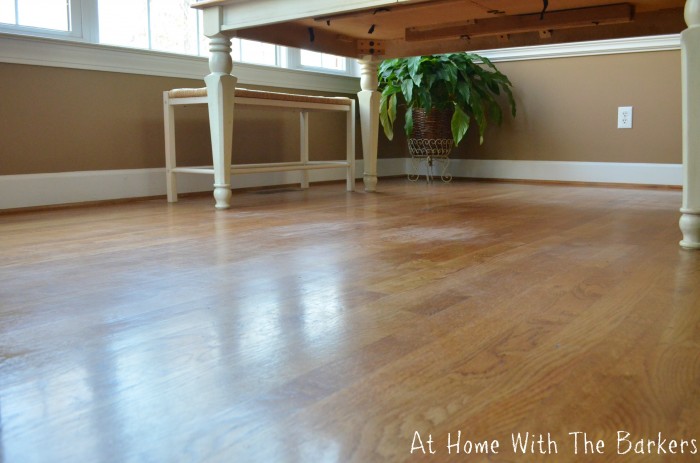 The Quick Shine Floor Finish is applied to a clean, dry floor with a damp sponge mop. Just squirt right out of the bottle on to the floor. That's ALL…It is that easy!
In the picture below you can see where I started from the door and worked toward the table. I stopped to show you the difference with just one coat of Quick Shine. You can do more than one coat, just let it dry in between applications, approximately 30 minutes.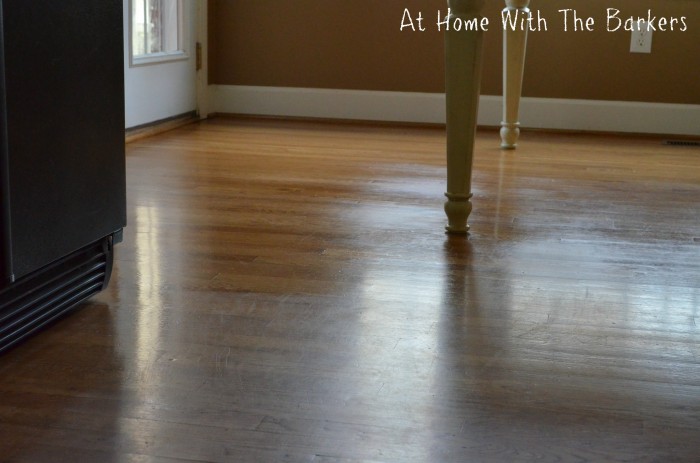 FYI…Be sure to sit the bottle of Quick Shine on a paper plate or towel! OR you might end up with a few shiny spots on your painted TV cabinet that you didn't want shiny!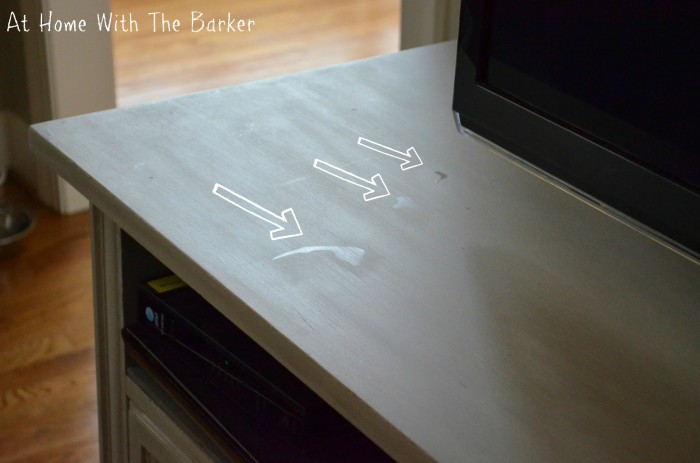 It really was simple to use and the fact that it is environmentally friendly makes it even better!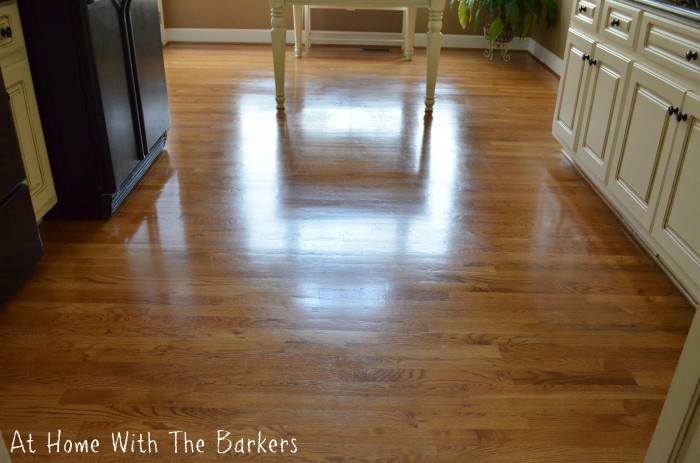 So there you have it, how to get your floors to shine!
Cleaning house can be much easier when things are in the right place to start. I am happy to have found a book that has changed my way of thinking about decluttering my home.
UPDATED DIY Kitchen Makeover HERE
MORE post to help with getting rid of clutter: