Moving Furniture and other stuff too
Every year after the Christmas decorations get put away, I get the itch to start moving things around. Moving furniture is so much fun to me. Moving things around within the room as well as shopping my house is the best way to give a room a new look. Well, not completely new but you know what I mean.
I moved the dresser from the foyer to my living room. I LOVE IT! I placed it between the window and added the wing back chair and leather recliner on each side of it. Even though I only swapped the sofa for the chairs it really opened this room up. It feels bigger. I think it's because you can now see more of the window.
Then I played around with these antlers. Some awesome friends of mine gave them to me! I plan to add them to a piece of wood and hang them on the wall. Until then I moved them around the room to get some different perspectives.
I also played around with pillows and mixing fabrics. I think the pillow looks so good in this chair, for now. I think, maybe…possibly…I just might…try to upholster that chair! It seems like a big task and I am still in the process of asking myself if I really want to take that on BUT I just might!
I also tried the pillow on the sofa with the houndstooth pillows. Not bad I don't think.
I really did like the antlers sitting on the mantel. I plan a facelift to the mantel as one of my Spring projects. I'm a little excited about it. I will of course share it with you all as soon as it happens!
This would be my honey's favorite spot. When he wanted a recliner I agreed only if I got to pick it out. It was a great compromise. I picked the style then he would give it the sit test.
Then I realized the pillow had a different pattern on the back so I flipped it around to see how the stripes looked with the fabric on the chair. I think I liked the other side better. What do you think?
The cute pink and red candy bowl is a $2.70 clearance item from Hobby Lobby. I just flipped it upside down to make a pedestal for the greenery ball.
I know this isn't the living room, it's my dining room table but I had to put something there since I took away my holiday center piece. I made the wooden piece with my Kregjig. I love the texture it adds. The topiary pieces I have had for EVER. I've had them on the mantel, by the TV and the dining room table.
So now on to the next room…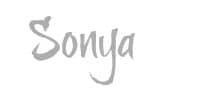 Linking up to Savvy Southern Style