As I continue my work in the back yard, I get the opportunity to pull out my Ryobi tools.  I have to say that trimming is not something I usually do, ever.  I could NEVER get our gas powered trimmer cranked so I would have to ask my husband to do it.  Then he would struggle some because those things never crank on the first pull! Then once he cranked it, I had a hard time holding it, too heavy.  The thing about it is I like to do yard work.  Cutting the grass, pulling weeds, blowing leaves…I enjoy it.
That's why I LOVE the Ryobi 40V System.  All I have to do is pop on the battery and go.  It's light enough for me to operate with out my hubby's assistance…and he is ALL for that! Although he did want to give them a "test" run first 😉
 I keep the charging dock in the shed and after I'm finished trimming I stick the battery back on so that next time I'm ready to go! The best part is that I have other products from the 40V system and the batteries work on all of them.
Trimmer Details:
Battery: 40V Li-ion High Capacity Battery
Cutting Swath: Adjustable 13-15 in. cutting width
Line: Premium .080 in. Twisted Dual Line
Line Advancement: REEL-EASY bump feed
Attachment Coupler: universal attachment coupler
Trigger: Variable Speed
Yard Size: Up to 1 Acre
My awesome friends at Ryobi Outdoors want to share the love and GIVEAWAY a trimmer to one lucky reader!  Everyone will get one entry but you may earn extra entries by following At Home with The Barkers and/or Ryobi on some of our favorite Social Media.
You can enter starting today through Monday May 19 at Midnight!
GOOD LUCK friends! Someone is about to win an awesome prize!!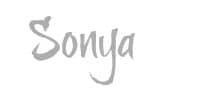 ***Thanks to Ryobi Outdoors for providing me with the trimmer!  All opinions are 100% mine and I promise to always be be 100% honest!