Meet my friend Beth!  We met online last year because we both love to paint things.  Then we met in real life and we were instant friends.  Seriously, I think we were separated at birth.  One day I really hope to visit here farm just so I can see all of her animals and her awesome work space.  Welcome my friend, Beth!!
Hi there, At Home with the Barkers readers!
I'm so honored to be invited to share a little about myself here at that Sonya's home on the web. I'm Beth, from Farm Fresh Vintage Finds. I'm a wife, homeschool mom of two teenagers and hopeless remodel/redecorate~aholic. My husband and I purchased our 12 acre farm in the south in 2001. It came with many challenges including a farmhouse, built in 1827. It took a year and a half but we completely gutted and remodeled it and have been living here ever since. We also have a bunch of furry critters, including a duck named Speedy that keeps us in stitches.
Two years ago, after countless friends asked me to decorate their houses, I started my new business adventure of painting for clients and selling vintage pieces. I used my Facebook page to document all about it. And then decided to start a blog a little over a year ago. I'm still figuring the whole process of blogging out but it's been a lot of fun. I "met" Sonya online and we've been fast friends ever since. She's such a wonderful person and always willing to share her knowledge and tips.
One of my favorite things is helping people update their homes, especially their kitchens. Here's a kitchen that I completed last year. As you can see with a little paint and a lot of hard work BIG changes are possible.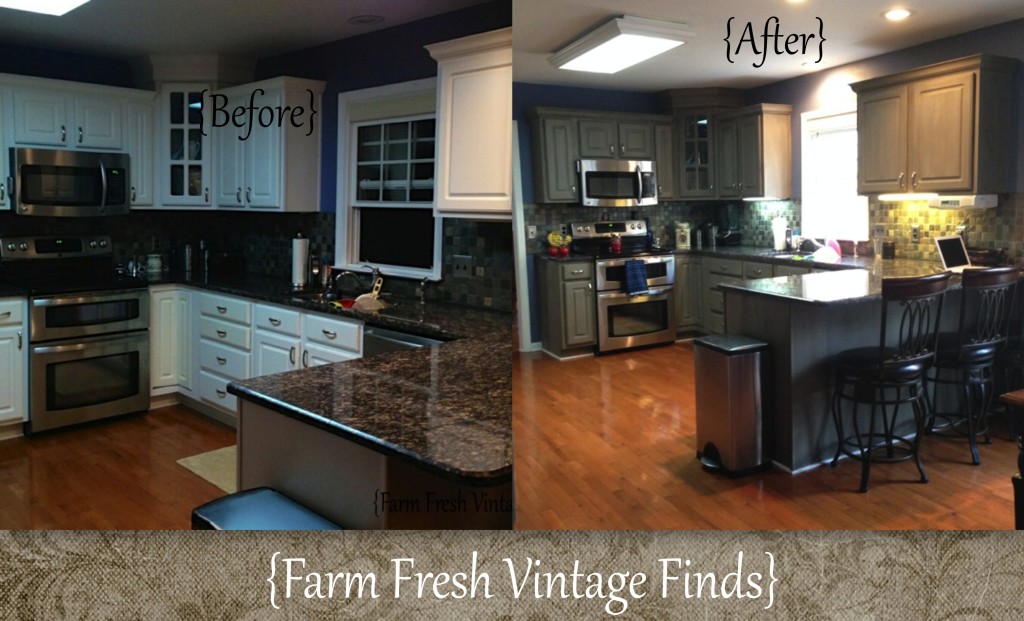 I've had several "barn sales" here on the farm too but have taken a little break from it this year to do some remodeling. Our barn is where I have my shop and studio and it's been undergoing big changes over the last few months. It's still a work in progress but you can see how I transformed the new concrete floor here.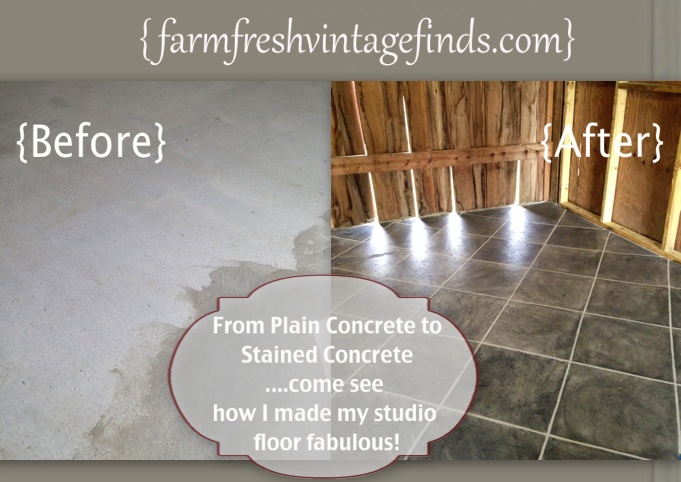 15+ Before and After Painted Furniture Ideas
Well that's a little about me. I hope you'll come over and join in on the adventures. I'd love to meet you and hear all about what you inspires you.
Blessings,
Beth
Blessings,
Beth Tidwell
Farm Fresh Vintage Finds
www.farmfreshvintagefinds.com
Facebook
Instagram
Twitter
Pinterest