I have a confession…
I have never decorated for Valentine's Day…EVER!
Didn't even own any Valentine's Day Decor,
that is, until NOW!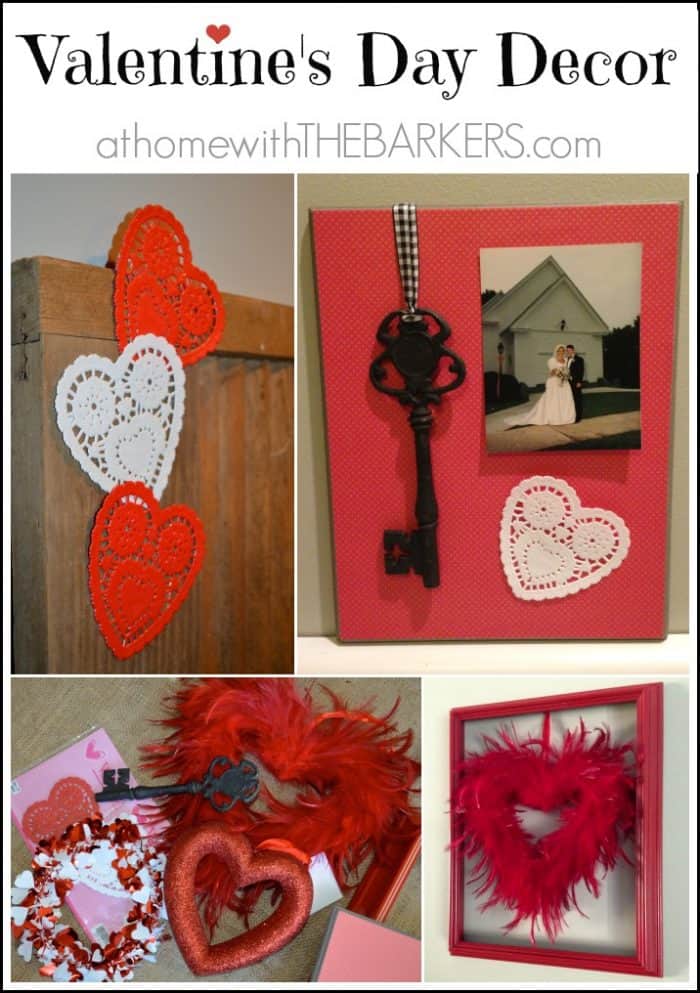 A few items purchased from Hobby Lobby
and other items from around our house
AND one .50 cent thrift store redo!
I know you see these art pieces all over thrift stores, Right?
Well look what a little paint,
some spray adhesive,
scrap book paper,
a key,
a paper heart
and a wedding photo can do!
Make some thing old, new again!
My very own, personal, Valentine's Day Decor.
AND I'm in LOVE…
with the handsome man who holds the key to my ♥, of course!
Do you guys decorate for Valentine's Day??
Tell me I'm not the only first timer…Am I?