Black and White Striped Bulletin Board
Disclosure: This post was sponsored by Glidden paint through their partnership with POPSUGAR Select. While I was compensated to write a post about Glidden paint, all opinions are my own.
How many times have you started to look for a specific paint color, grabbed tons of samples, and took them home only to realize you have too many choices? I've done it many times. For this black and white striped bulletin board project my choices were made easy with Glidden® paint simplified palette. The selection process took only a couple of minutes because I didn't have too many choices. I went with Glidden paint's Swan White and Glidden paint's Onyx Black. They are both the perfect shades.
I originally wanted to make this project for a summer bucket list board but my daughter saw it and had totally different plans! It does match her bedroom perfectly.
I started this project with a basic bulletin board.
I knew I wanted wide stripes so I measured to determine exactly how many inches they would need to be. I first measured the complete width of my bulletin board. I took that number which was 21.25 and divided it by 5. That gave me 4.25 inches for the width for each of my stripes. Perfect!
Next step is to tape off the lines. Be careful with the tape on the cork. You don't want to pull the cork off.
When taping stripes be sure you add the painters tape to the inside line of every other stripe. You can see from the picture below that every other stripe appears to be smaller. That is because I placed the tape in the inside of that line. Once I painted the Glidden paint's Swan White I removed the tape before I painted the Glidden paint's Onyx Black. Remove the painters tape while the paint is still wet.
I can already see how perfect the Glidden paint colors are going to be. I didn't tape for the Glidden paint's Onyx Black but instead painted it free hand. This is only possible because the other stripe is already done.
So whether you are needing a summer bucket list board or an inspiration board for a teen girl, Glidden paints will make part of that project super easy! The simplified palette is awesome! Paint projects are my favorite DIY. It is something that anyone can do while not breaking the budget.
Happy Painting,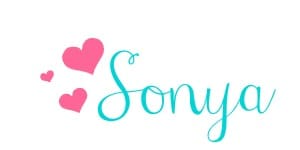 Linking up to: Savvy Southern Style