Sharpie Paint Marker Accent Wall Project
This shop is part of a social shopper marketing insight campaign with Pollinate Media Group® and Sharpie, but all my opinions are my own. #pmedia #PaintYourWay https://my-disclosur.es/OBsstV
Sharpie Paint Marker Accent Wall Project:
I have been wanting to add some detail to my kitchen wall but I really didn't want to use a stencil. I have had trouble in the past with paint bleeding through. I also just wanted something simple.
I started with a very simple and basically plain wall.
When I saw the Sharpie Paint Marker at Michael's I knew I could just draw my own details on the wall. So many color options too. Details in store signage and also at Michael's website.
For my project I didn't even use up one of the Sharpie Paint Markers.
You need to know I free handed this art. It is so simple. I started with the first line about 4 inches away from my cabinets. I drew a wave pattern.
I wanted all of my wave lines to be about 9 inches apart so I measure and marked with painters tape. Then I continued to draw a wave everywhere I have a piece of tape.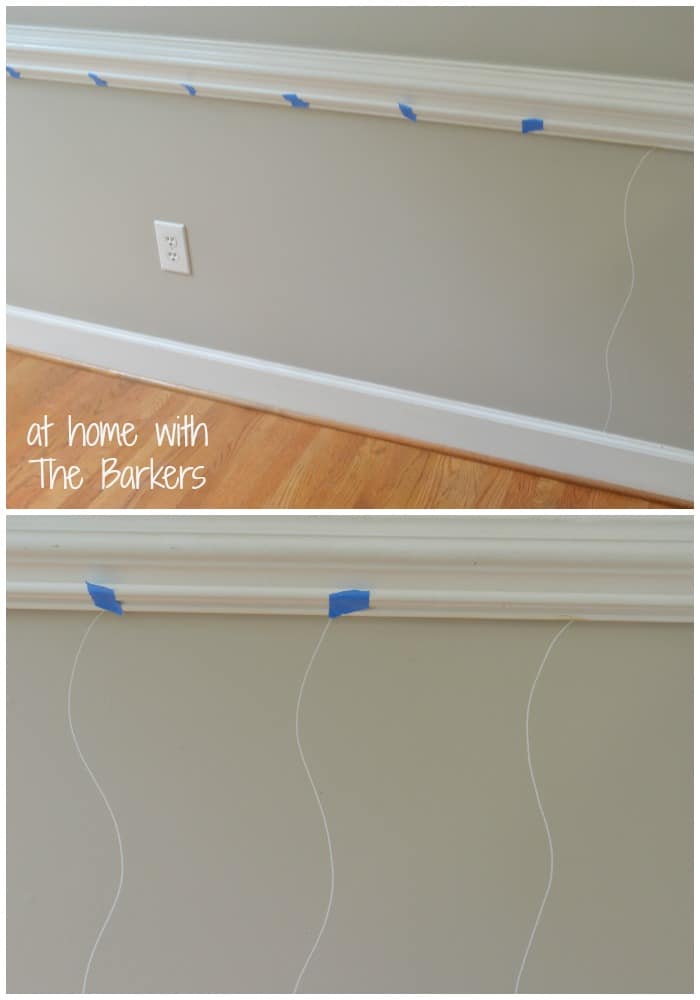 Next came adding the detail to the wave line. I drew small oval shapes, approximately 7 per each side of the wave. I had shorter wall space to cover under my window but I adjusted that to around 5 ovals per side.
This was one of the easiest projects I have done in a while and I love it so much!
Bonus…both kids thought it was cool too!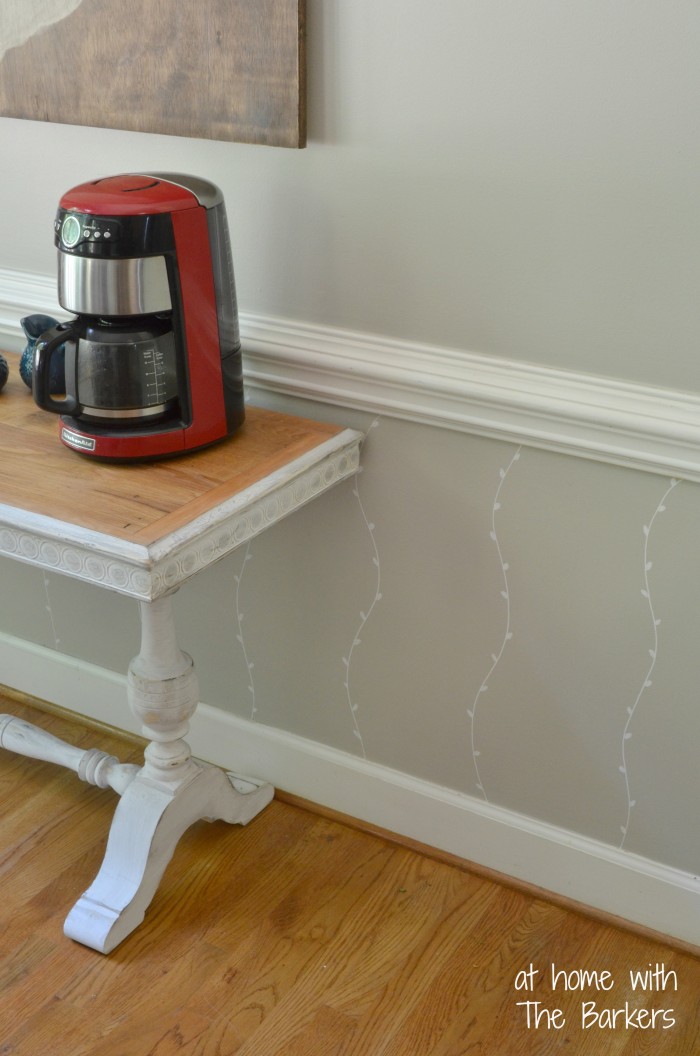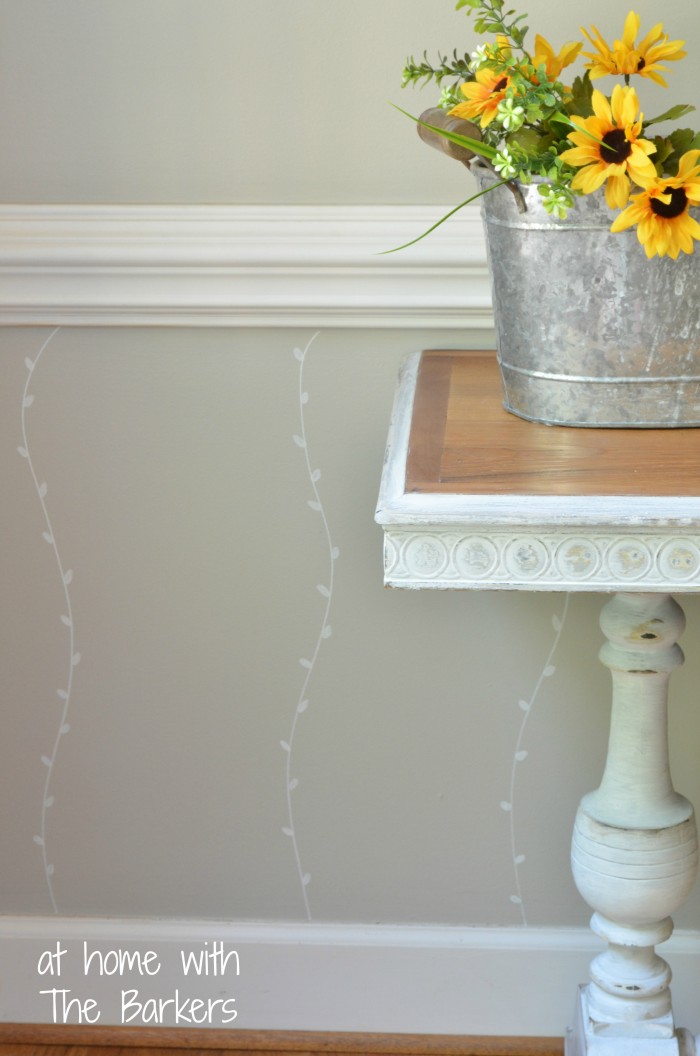 Now head out to Michael's to pick up your Sharpie Paint Markers. You can even let your kids have some summer crafting time as well. My teenage son asked could he have mine when I was finished, he had an idea for his dirt scooter. It was a great idea if I do say so myself!
Sharpie Paint Marker Bonus Project:
For more fun ideas follow Sharpie on Facebook and Twitter!
Happy Summer,