Garage Organization Ideas
Organize your outdoor sports equipment with these garage organization ideas. Getting items off the garage floor will save space and make things easier to find.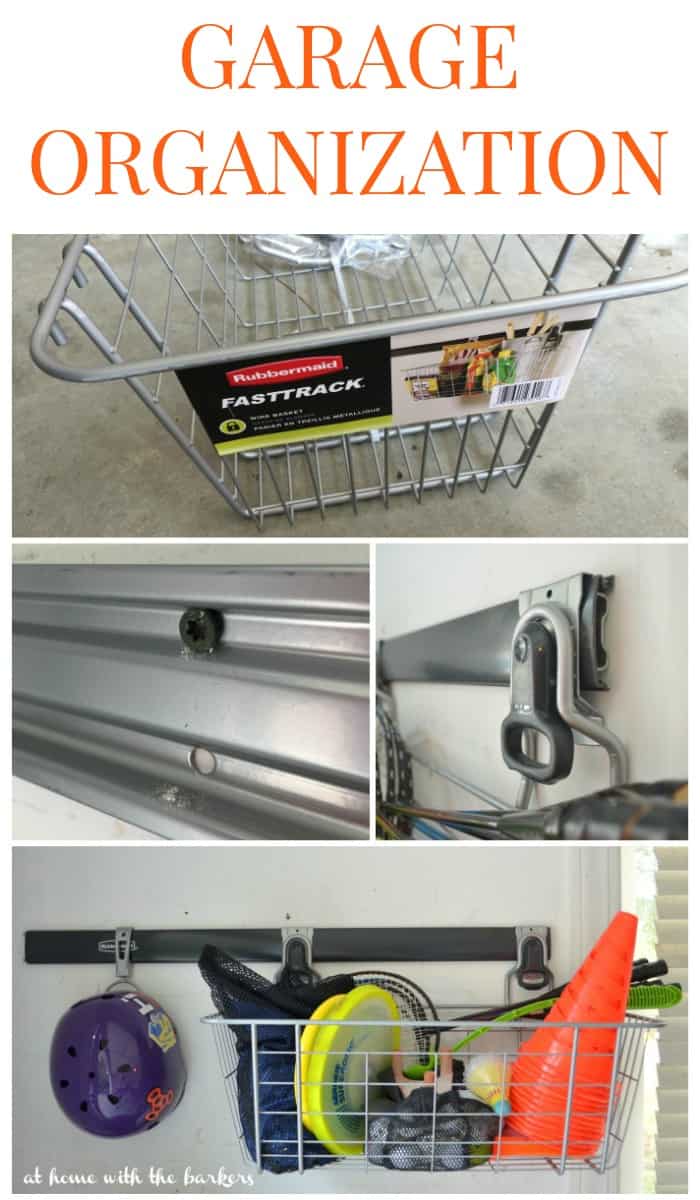 This post may contain affiliate links. Please read full disclosure policy.
It's been a week since the big garage clean up started and we are still alive. We may have sweated more than we wanted too but I am so happy at the way this is coming along. I have so many garage organization ideas already.
I am so glad Ray and I have taken on a more minimal lifestyle. Learning how to stop making clutter worse has helped tremendously.
We went through many trash bags tossing things that should have been thrown out long ago. We decided to start the organization with the most used items. Sports equipment and fishing supplies. This is a great tip to use anywhere in your home!
These before photos will give you an idea of where we started…yes, it's a little embarrassing.
The Rubbermaid FastTrack System has some great options for the sports equipment.
They can be purchased at your local Home Depot.
As you can see below in the photo the three easy steps to hanging your FastTrack system. Bottom layer gets screwed into the wall. Dark Gray top plate gets snapped over on. Hooks are easily hung and adjusted as needed.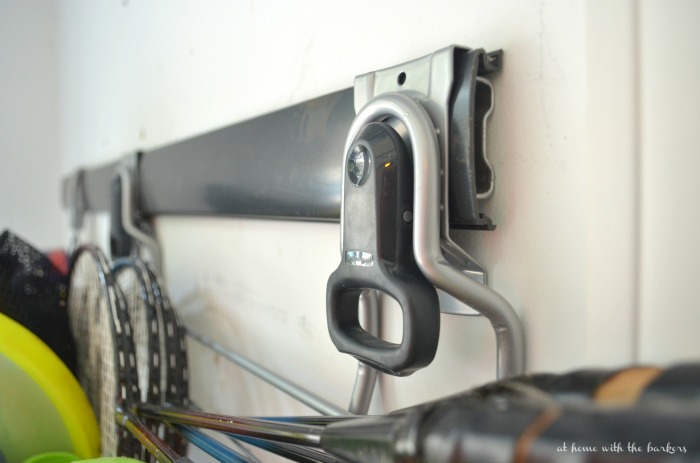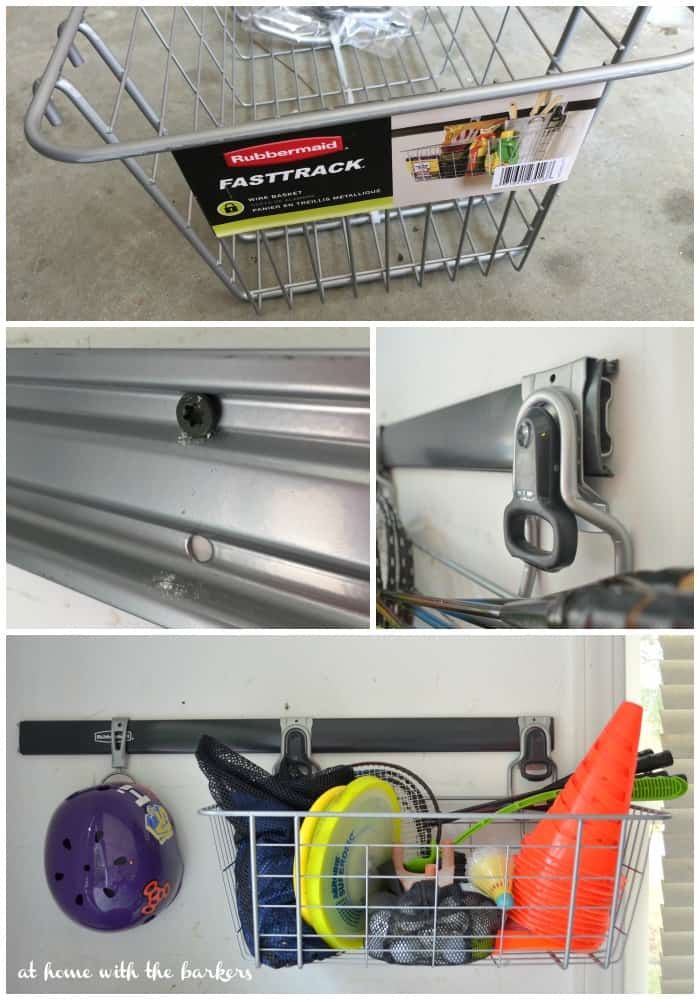 I can't believe that I have waited this long to hang this ball basket! As you can see in the before photo above, this is such a better system than what I was using.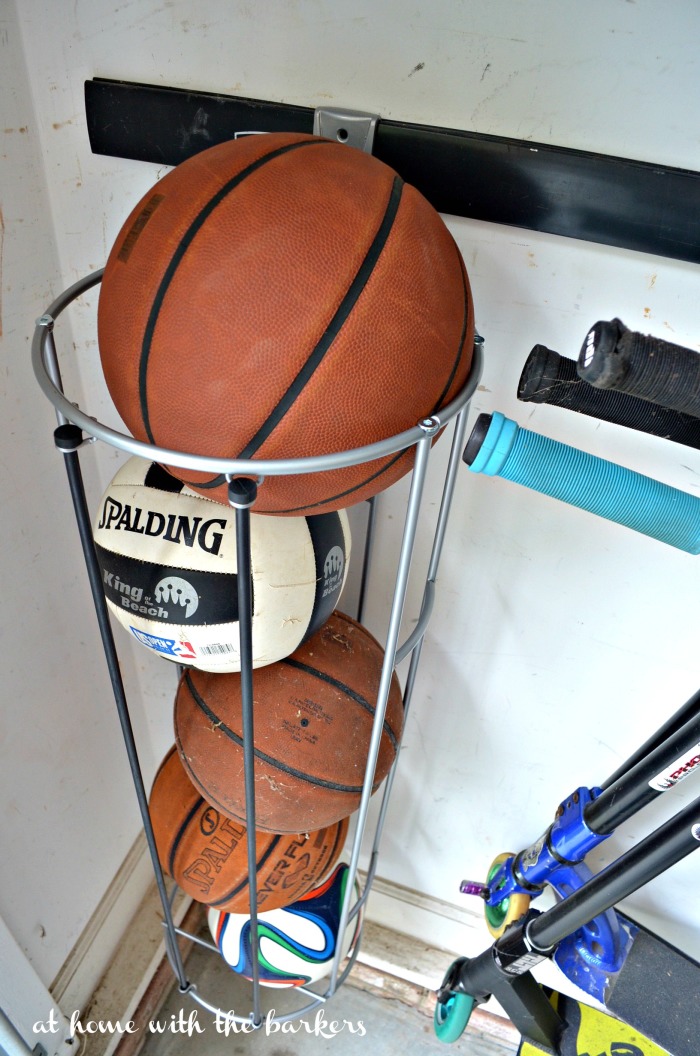 The scooters work perfect on here as well.
Now my kids can see exactly what they are looking for instead of digging through a box.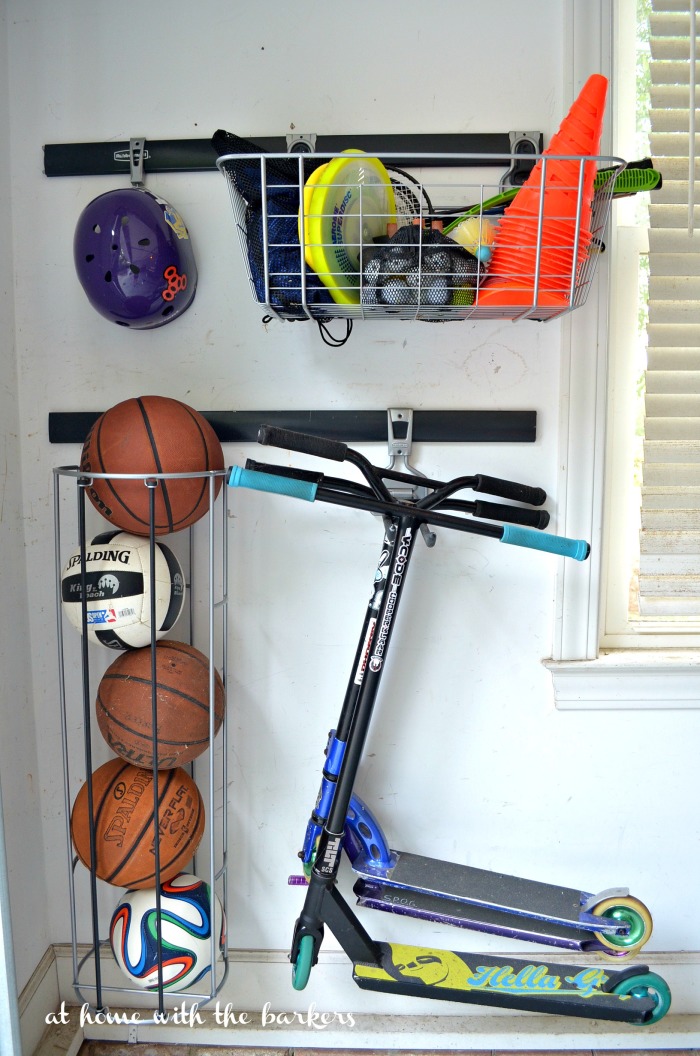 Now we are making our way around the garage with other items like a DIY holder for fishing rods. More FastTrack will be installed!
Also, the garage needs painting BAD! Planning that for the fall when the temps are more bearable.
Fast, easy, fun. The FastTrack Garage Organization System is easy to install and allows you to store more by making use of your entire wall…not just where the wall studs are located!