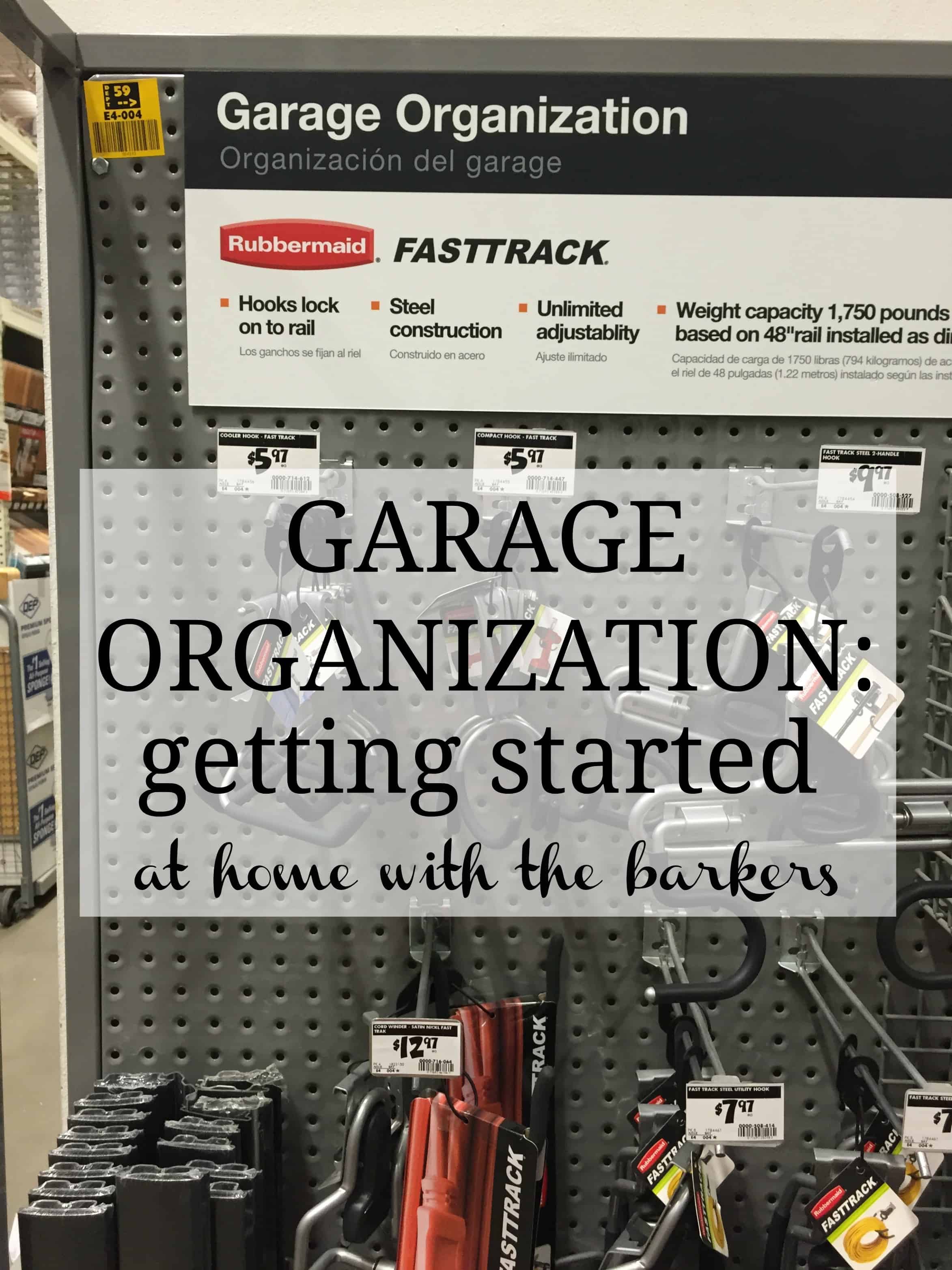 If you follow me on Instagram then you saw my super excited post about our (ok, my) BIG idea to turn the woodworking shed into an entertaining space. I know this sounds totally crazy for enthusiastic DIY'ers like ourselves but it is going to be totally worth it.
Our son will be starting his senior year this coming fall and our daughter will be a sophomore. We want to make a space for them to always have fun with their friends. We have a great patio space and with the shed sitting close by it is the perfect space to create a lounge in. Plus, the hubs and I plan to have friends over as well for college football games.
ANYWAY, because of this big idea we have to move everything from the shed into the garage…YIKES is an understatement! This means we must get the garage organized in order to fit all of the tools we have.
First things first was a trip to Home Depot for the Rubbermaid FastTrack System. Since the garage is never big enough we need as much organization on the walls as possible.
I started loading my cart with items I thought I would need. The best part is the ease at which you can rearrange items on the Rubbermaid FastTrack.
There are so many different options for the FastTrack you just have to work with the space you have. Fast, easy, fun. The FastTrack Garage Organization System is easy to install and allows you to store more by making use of your entire wall…not just where the wall studs are located! Visit your local Home Depot today!
Our plan is to get much of this done as soon as possible. Our son turns 17 at the end of July and we want to be able to have a fun party out back. Working around the summer heat will be a big obstacle but one we are ready to take on. The plan is to have much of the garage finished this week so we get to work on the shed. Now I need to come up with a name for this outdoor entertaining shed/lounge.
Just leave me a comment if you have any garage or shed organization suggestions for me. I could use all the inspiration I can get!
**UPDATE Post with sports equipment organized!