I love hanging baskets full of beautiful flowers…I just don't love the metal hanger it comes on.
So, for this DIY'er a Hanging Basket Makeover was needed!
It's the Super Easy kind of makeover that takes hardly any time.
This was the perfect project for joining my Southern Blogging Friends for our theme this month…FLOWERS!
I bought this wave petunia at a flower sale at our local career center where students grow all the plants themselves. That's why it doesn't have many flowers yet but I'm certain it will be beautiful and we also helped local high school kids…win, win!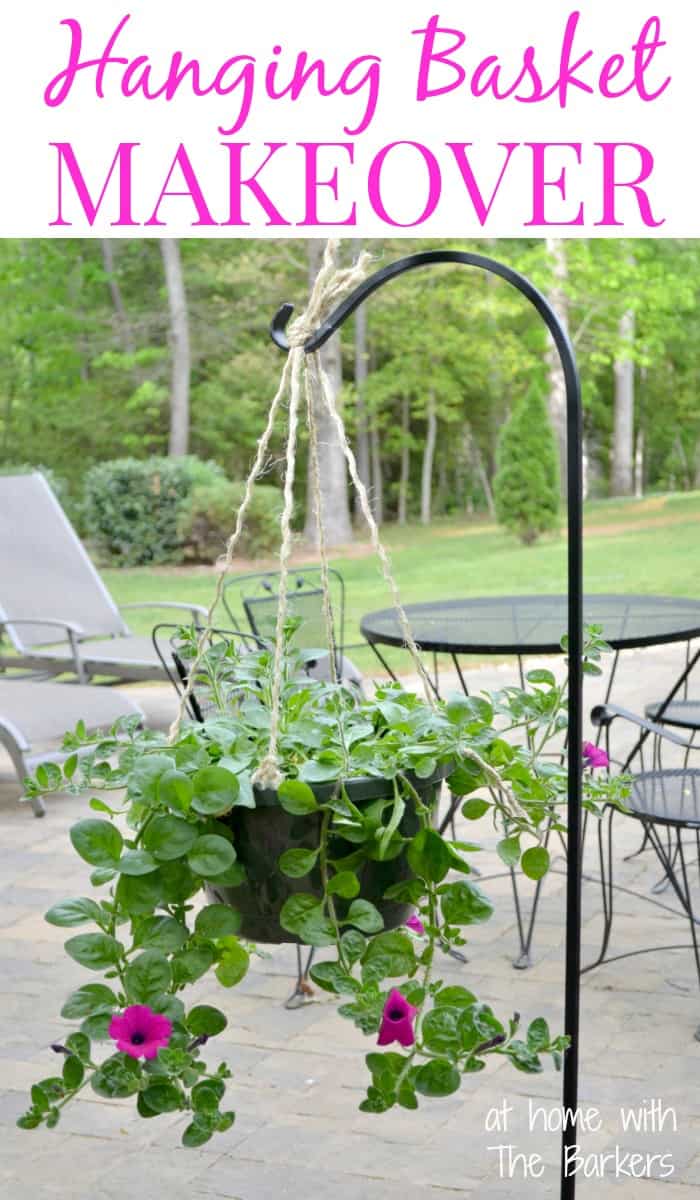 So here is what I started with…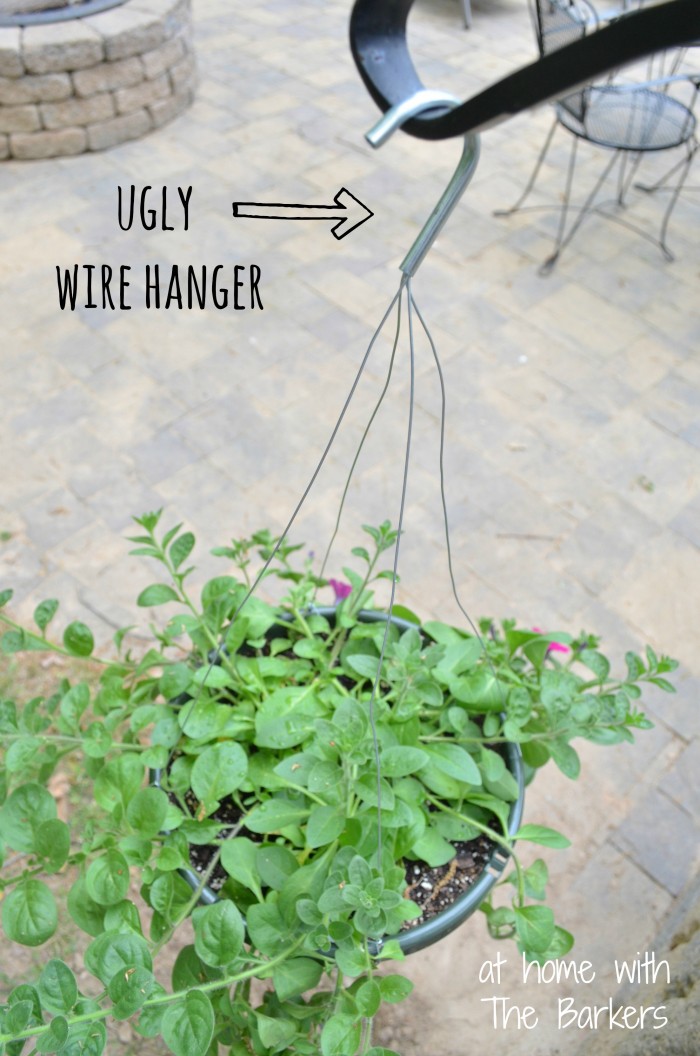 I bought the sisal rope at Walmart. It was located in in the back near the car stuff. Where you would find all types of ropes and straps for boats or trailers. First I took my wire cutters to cut the ugly wire hanger off. That was easy enough.
Then, I basically unraveled the rope. I only did this on a piece long enough to tie a knot on one end and weave through the basket holes on the other end. You can use the wire hanger to measure how long your rope will need to be. My wire hanger was actually longer than I wanted my basket to hang so I just shortened it a bit.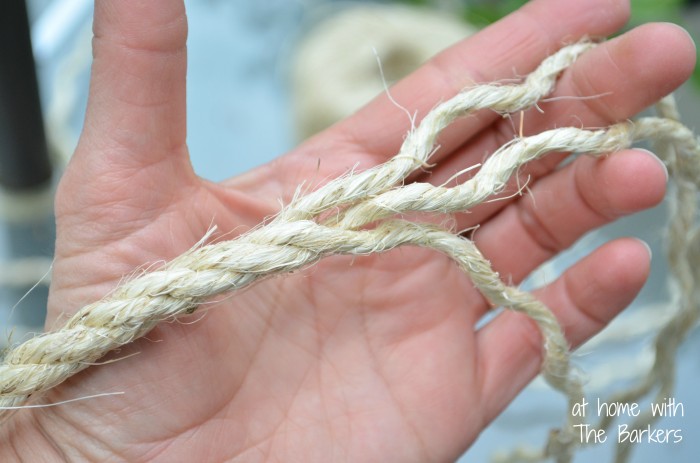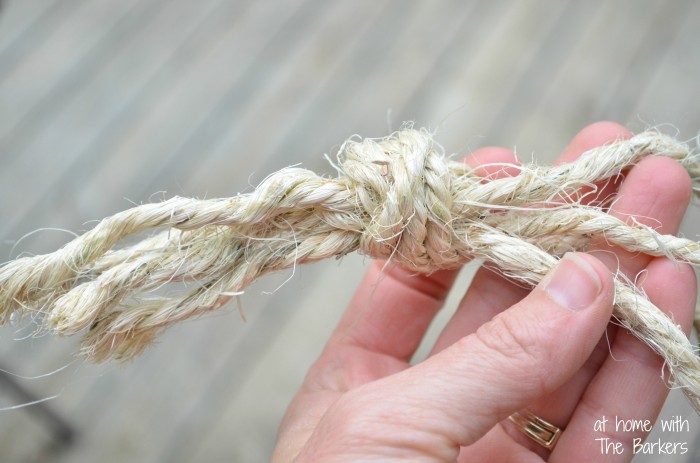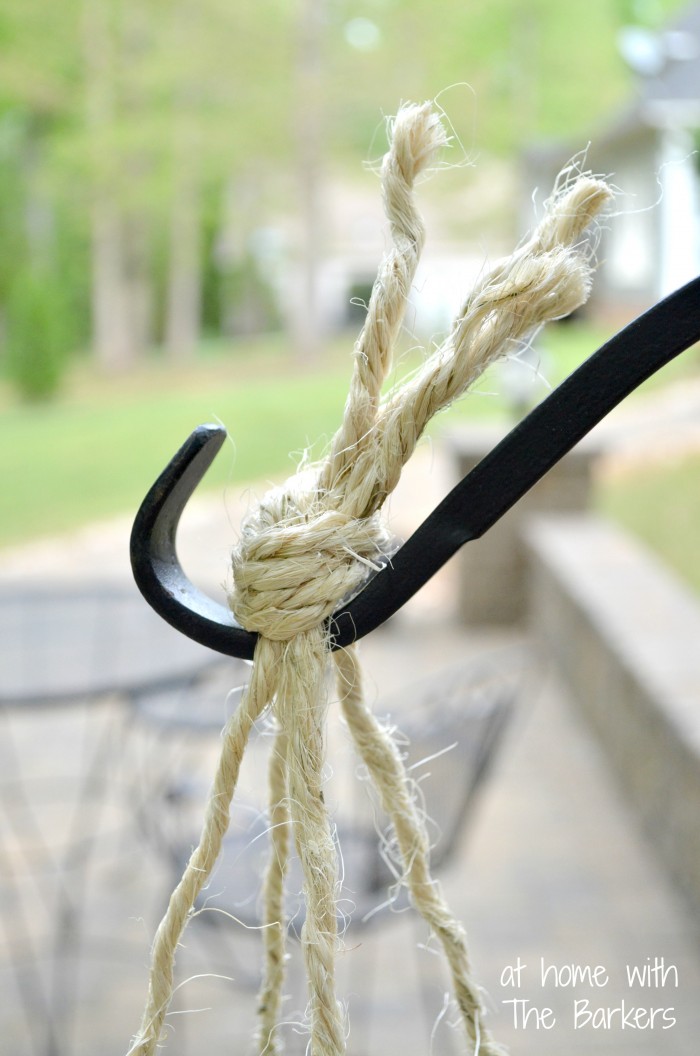 I think this is a great idea for those hanging baskets everyone gives on Mother's Day. Make the gift a little more thoughtful and special. Maybe even for end of school year gifts for all of your kids wonderful teachers.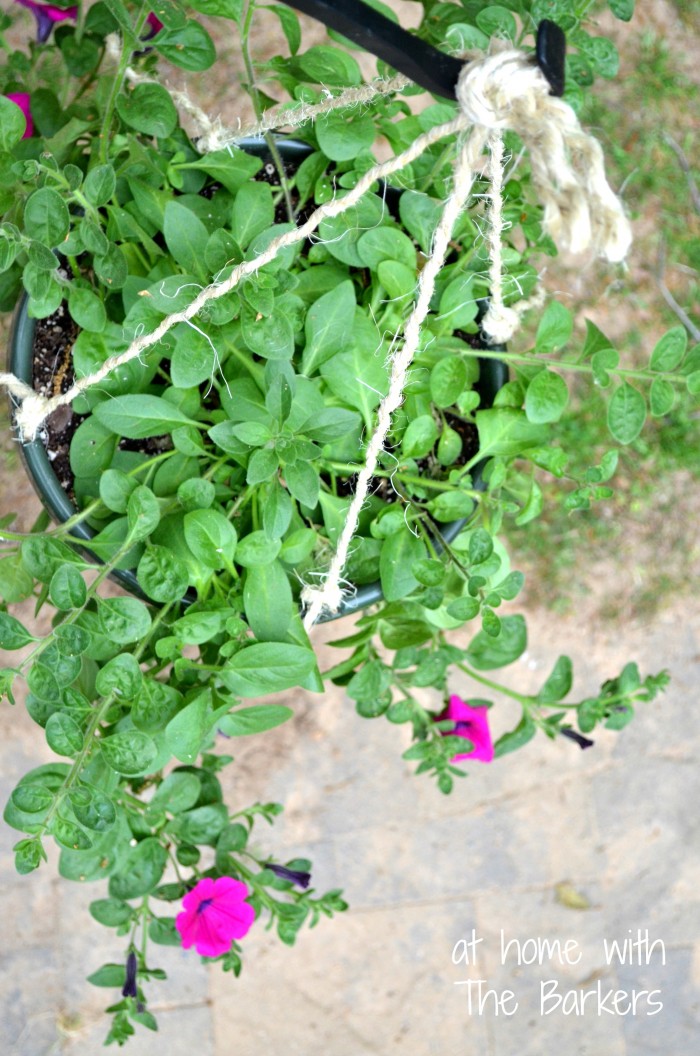 Be sure to head over to see what my friends have come up with for their Flower post.
I hope you have a wonderful Monday and a great rest of the week,