Hospitality filled Holiday
How to have a hospitality filled holiday season with easy tips and ideas.
We are talking HOSPITALITY today!
Particularly…how to have a Hospitality filled Holiday!
All of the bloggers will be linked up at the bottom of the post so be sure to click over!!
If you are like me you spend many hours preparing for the holiday season.
Preparing food, cleaning the house, decorating, cleaning the house, making plans, cleaning the house…really, how does a house stay so messy??
Preparing our heart and home for a Hospitality filled Holiday allows us to be present, in the moment with the people we love. It's what I long for!
Our home should be shared! What's fun is a well decorated room with laughter with family and friends?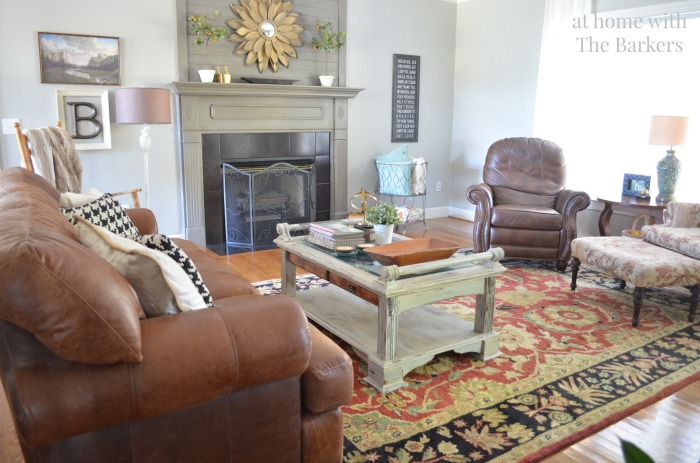 Of course I don't want to invite our friends and family over to a messy house and serve them gold fish BUT I don't want all of the preparation to hinder us so much that we don't invite anyone over at all. I think we should all be able to find time to be with others. Talking, Sharing, Loving!
These 3 tips will make it much easier to enjoy time with others. I love having people over but what I love more is enjoying my time with them. Let's cut to the core of it and make it simple!
Be alright with NOT having a perfect house!
I have to admit I am guilty of this BUT do not start a new home decor project the day before you are to have guest. SERIOUSLY, stop it! The week before you plan to have guests over should be spent just cleaning up. I don't mean spring cleaning either. I mean do the laundry, clean the toilets, vacuum. Don't wait/procrastinate and get all of the cleaning done the morning of your gathering. Make a list and do something each day.
Use ready made ingredients!
Seriously, Sandra Lee is my favorite lady with her semi-homemade recipes. Don't try to make an entire menu of food from recipes that take forever. For instance, I love to take store bought brownie bites and "embellish" them. I have seen the brownie bites at the bakery of most grocery stores but I like to buy them at Sam's. Then you can add different things to them. Sprinkle with powdered sugar, drizzle with chocolate, caramel or butterscotch syrup, nuts, mini chocolate chips, crushed peppermints, etc. No baking involved and they makes a great looking platter.
Accept others offer to help or bring something!
Almost always when you invite others over they ask, "can I bring anything?" SAY YES!! Of course, you don't want to give them the big important things but any help is just that help. Plus, this usually makes your guest feel important and included.
I hope this inspires you to stop a moment and think about what you are missing out on by letting too much business to enter your life that you miss out on the important things. Now go invite some friends over, you will be so glad you did.
***yesterday I shared my home with 26 friends and family to celebrate my sisters birthday, I made soup, served the brownies, let others bring desserts and closed the door to the rooms that were a mess!
For all of you who are decorating early so that you can enjoy your Holiday season by hosting others in your home, here are a few of my Christmas decorating post to get you inspired!