Interior Trim Paint Disaster
I had a completely different post I was planning to share with you today but real life happened and I felt the need to share it here. This blog has always been a place to inspire you to tackle your own home projects. I believe it's just as important for you to learn from my mistakes as well.
If you follow me on Instagram and you have watched my recent instastories you know we are getting all new carpet in our house. This includes the master suite and entire second level. This was a great time for me to paint all of the trim work. No need to take a chance with new carpet, right?
I decided to go with a paint I love, Olympic One Paint + Primer, interior latex paint semi gloss. It doesn't smell bad, it's affordable, and covers very well.
Now for the disaster part.
Interior Trim Paint Disaster
Here are a few things I know:
9 times out of 10 professional painters will paint all trim work with oil based paint.
You can't paint latex paint directly over oil based paint.
Here is what I was unsure about:
Did we have oil based paint, since we didn't build this house I was unsure? (I had already painted the laundry room trim with latex paint a couple of years ago with no issue.)
Here is what I discovered:
We in fact do have oil based paint.
Latex paint with primer will "sort of" stick to oil based paint.
Sort of doesn't cut it.
So, for the past two weeks I have been painting trim; baseboards, crown molding and door frames.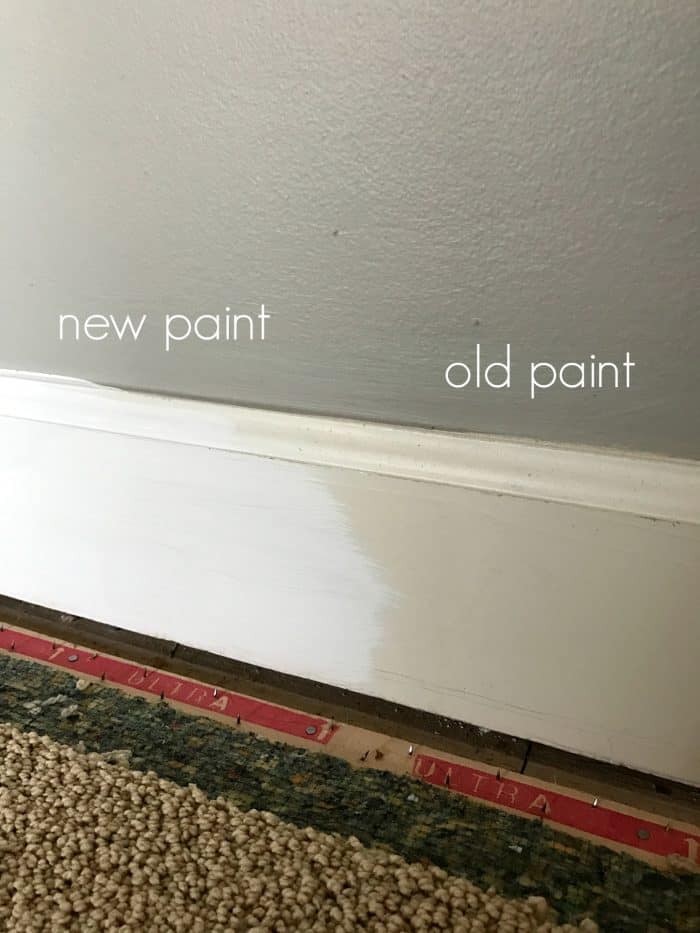 Y'all, when the installers put the carpet in yesterday my painting disaster nightmare happened. They were trying to be careful because I told them it was freshly painted. This was not their fault, I take all the blame.
Then this happened, the not sticking part…
And this, the sort of sticking part…
Here is what I will do to fix it:
Sand off the paint from the baseboards.
Prime
Repaint
Diligently protect our new carpet.
I'm not going to lie, I was devastated. Seriously, overwhelmed. I grabbed my Joy essential oil and applied it over my heart. Then I left the house and went for a walk (threw in stadium stairs just to expend all of my anger.) I always talk with GOD when I walk and he always has a way of bringing back to my place of joy. Once I was home, I admired our new carpet then really checked out all of the damage. Thankfully the hall upstairs is getting new baseboards and our sons room wasn't oil paint so it looks perfect. There are blessings even in our misfortunes.
SO, my tip for you today…if in doubt about oil paint, be safe and prime first. I'm off to sand.
Bonus tip…sign up for my emails to see how this turns out, LOL.
PIN this photo so you never make the same mistake I did!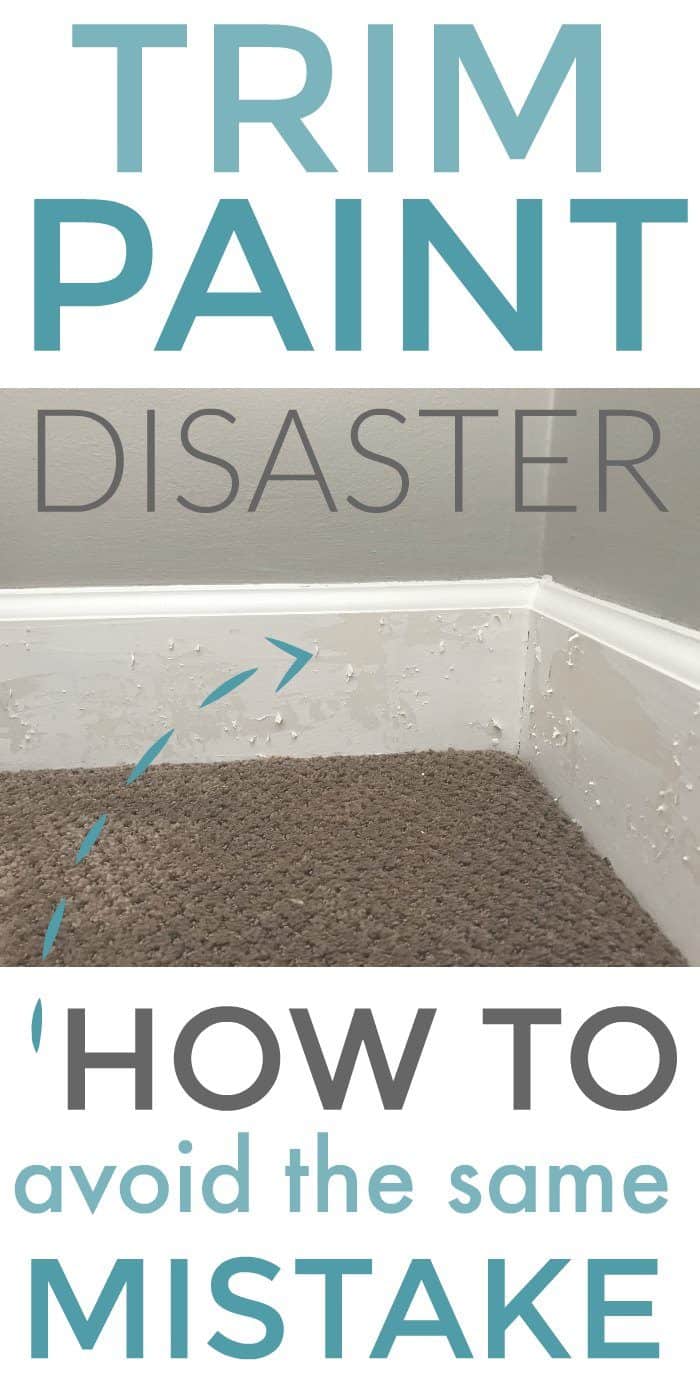 Sonya