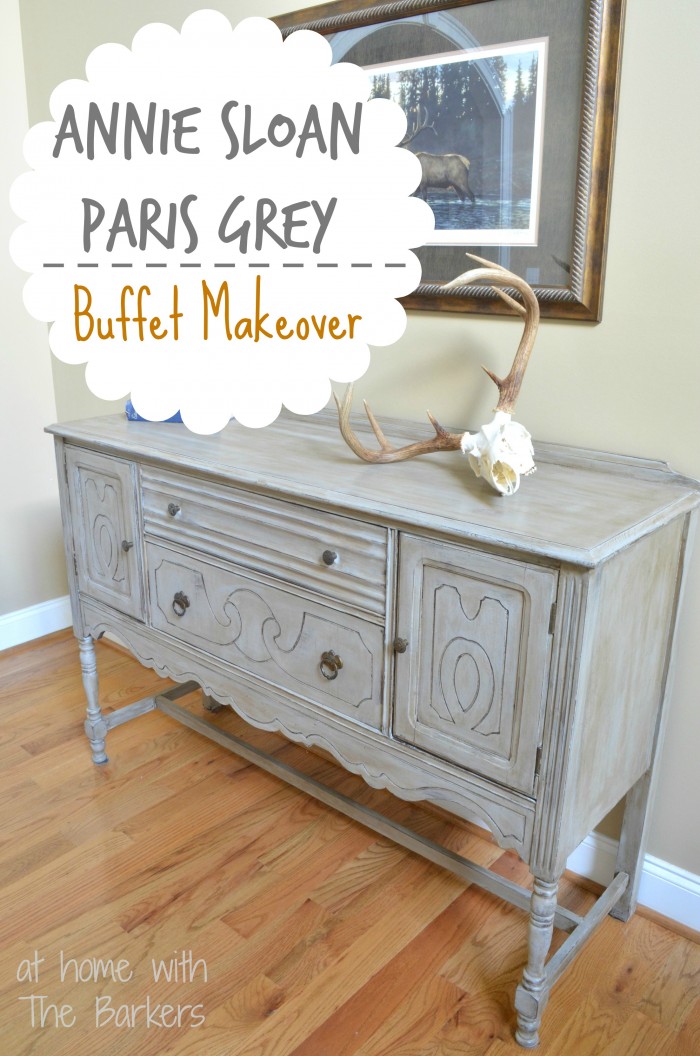 There are times when I paint a piece of furniture and it turns out exactly as I had envisioned it would in my head, many times it does not. This Paris Grey buffet table DID!
That is the beauty of painting furniture. It really is an art form and as much as I would like to say I get the same precise results every time I paint would be a lie. So when I show you a project I have completed I try to explain it the best I can.
I painted this piece for a friend of mine. She knew she wanted it a warm shade of grey. To decide the color I stopped by her house to look around to make sure the color would look good with the rest of her decor. The inspiration for this color came from her stone fireplace.
It is gorgeous! Her husband is a hunter and they have great decor because of it. The antlers you may have seen at my house, they gave me…just because I wanted them…awesome right!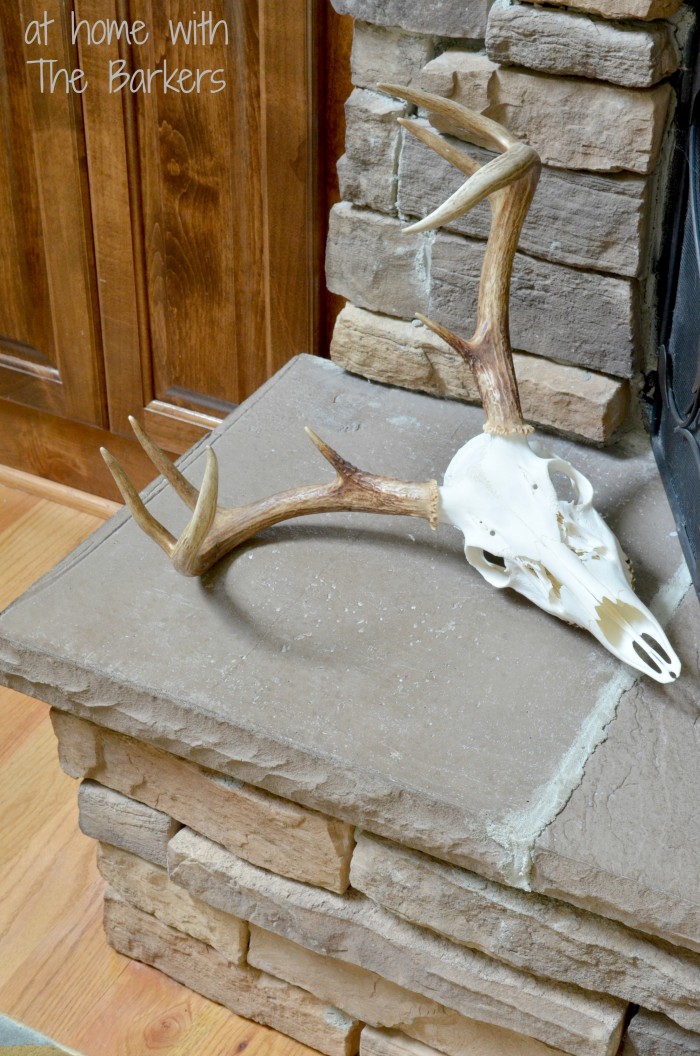 I new that Annie Sloan Chalk Paint in Paris Grey would be a great base color.
The buffet table started like this…
(What you can't see from the picture are all of the imperfections on the wood from its use.)
After 2 coats of paint, it looked like this…
After the paint was dry, I distressed with a sanding block.
To get that warm grey color that was inspired by the stone I applied Annie Sloan dark wax next.
The color of wax you use makes a HUGE difference. If you have never used the wax be sure to test it first. The dark wax will absorb into the paint like stain.
After I waxed I sanded some more to let different tones of the Paris Grey to show through.
I LOVE the look it gave.
My husband stopped by to bring me a sandwich at this stage of the process and he loved it too. He is usually very honest with me about my work so I liked having the feed back.
AND my friend loved it when she came home from work!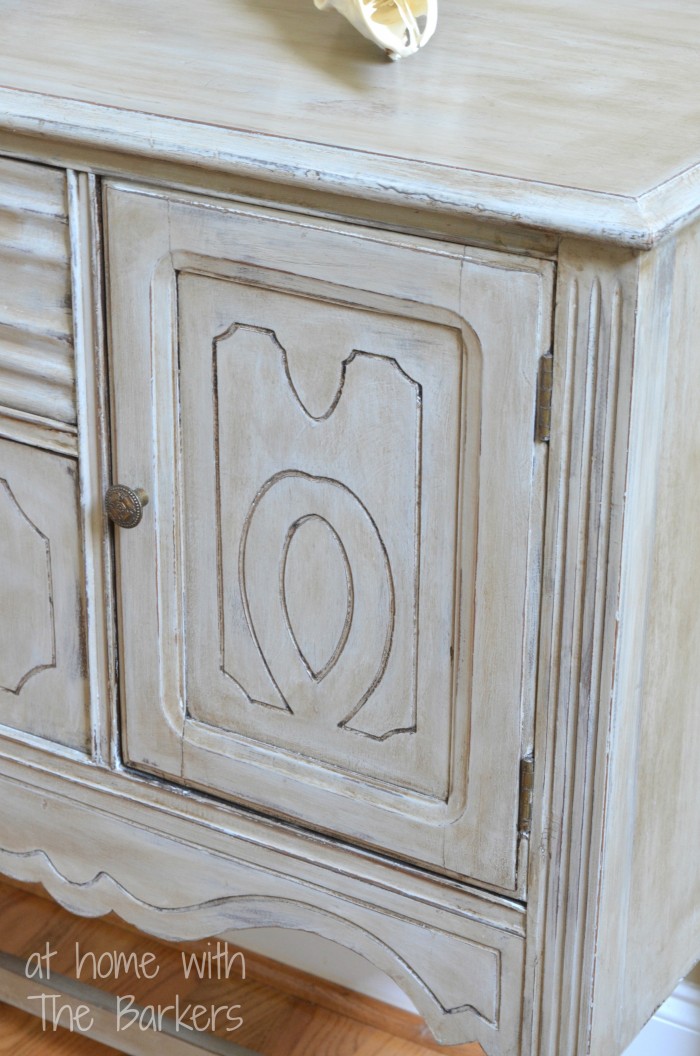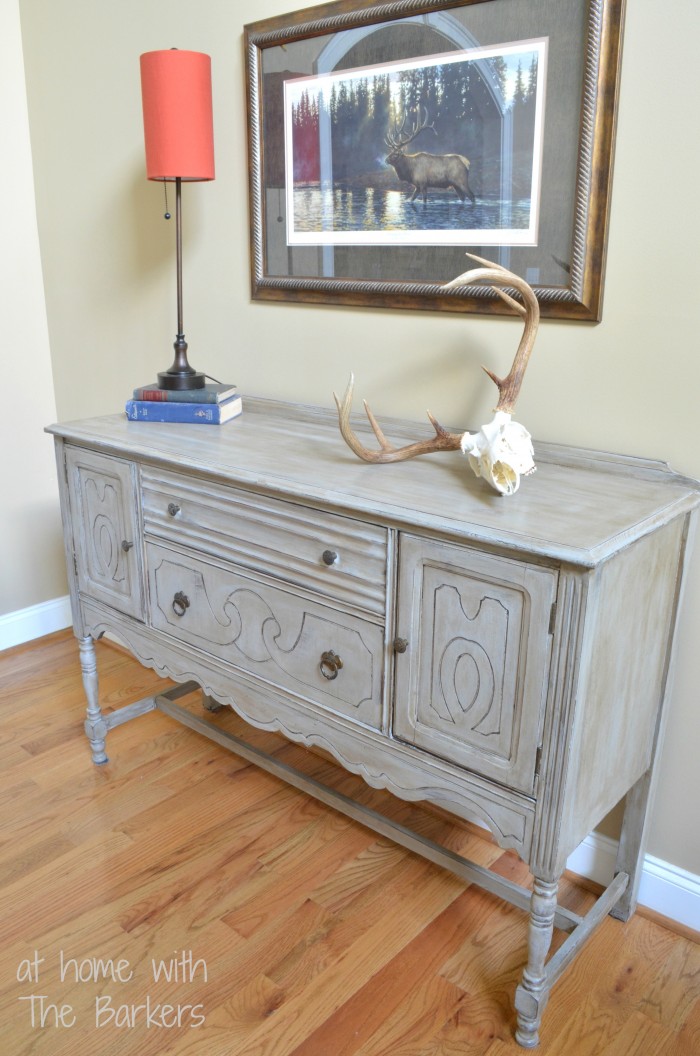 I enjoy painting pieces of furniture. It gives me time to think and dream. It's like therapy.
Do you paint? Is it your therapy as well?
**Here is another piece I painted using dark wax directly to Annie Sloan Chalk Paint in Emperor's Silk.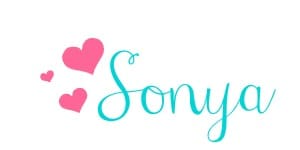 Linking to Miss Mustard Seed