Do you find yourself barely opening the door so your neighbors can't see your real life mess inside? Instead of teaching you how to get your house in perfect condition, I'm here to share with you why the mess is ok.
Don't get me wrong, I love a clean house. Home feels peaceful when it's clean . However, I am much more thankful for the reasons I have those messes than I am for a perfect home.
This post and giveaway are sponsored by Bona and may contain affiliate links. All messy paws are authentic.
Homes get dirty and you know what, it's ok. As a matter of fact, I think we should be more thankful for the dirt. If floors are dirty, that means people and pets are coming in and out. It means life is happening.
Real Life Mess
Our little dog probably causes the biggest mess in our home these days, especially to our floor. He is in and out all day. The amount of rain we've had here in the south through the winter has been unforgiving. That means extra dirty floors too. You know what though? I am thankful for those dirty paws.
This is Ranger, our Irish Jack Russell. He likes dirt and digging, lots of digging.
Guess what? I do not mop my floor every time he comes in the house with dirty paws. I drop a towel by the back door and wipe his paws as best I can. Mopping floors every single day is not happening. These muddy paws did require a rinse in the tub.
We get dirty floors during projects too. Guess what? I still don't mop the floors everyday. I'm thankful for that real life mess because it means life is happening.
Make cleaning the mess easy
When I do finally clean the floors it needs to be easy. The Bona Premium Spray Mop and Hardwood Floor Cleaner has helped! The dust from home projects can be done quickly too by swapping the cleaning pad for the microfiber dusting pad. Both can then be washed like regular laundry.
• Quick and easy cleaning
• Comes with full-size ready-to-use Bona Hardwood Floor Cleaner Original Formula
• Easily refillable cartridge and machine washable microfiber pad
• Larger, more effective base plate with flexible corners to prevent damage to baseboards and furniture
After all, clean floors are nice to have too.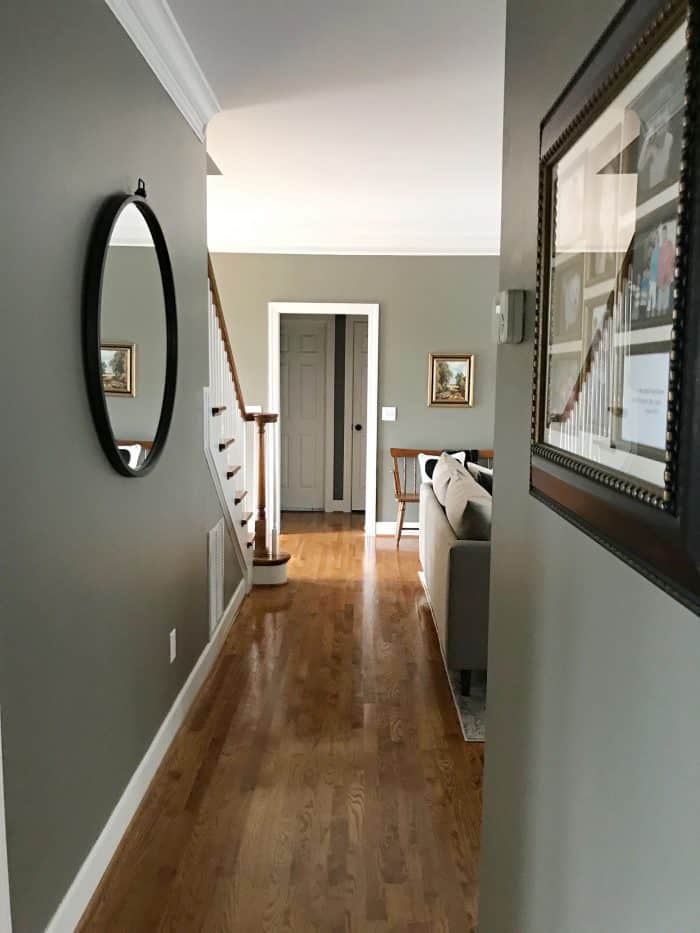 GIVEAWAY: I've partnered with Bona and a few of my friends to give one of you a $100 Visa Card and a package of Bona Products. (US residents only) You can enter a few different ways by sharing why you're grateful for dirt. Simply comment here on the blog post, this Instagram post or my Facebook post.
More entries to win from my blog friends: