Whether you are looking to stain raw wood, makeover previous stained furniture, or glaze and antique a piece for a vintage look, this gel stain complete guide is for you.
I've never been shy about painting furniture, especially with chalk paint. The process has always been easier for me than staining. That was until I tried this gel stain. This post will show you the benefits, FAQ, and a couple of recent projects using gel stain.
Learning to use gel stain is something I found interesting. I have used this gel stain in a few of my before and after home projects but my favorite might be on a bench that was a family heirloom. I wanted to keep it in our living room makeover.
See the before and after at the bottom of this page.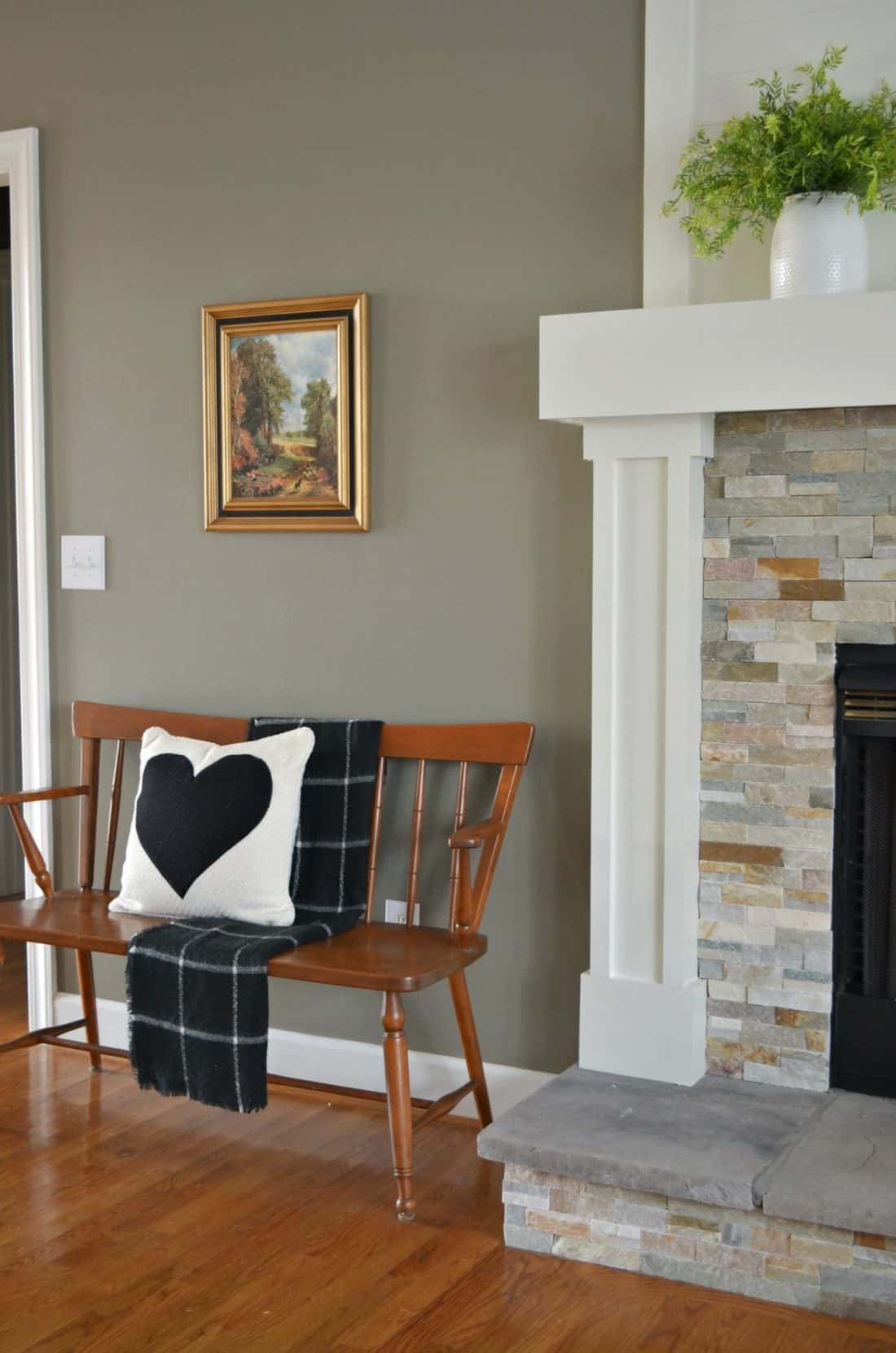 Gel Stain Complete Guide
When to use gel stain
When you want the stain look without the terrible smell.
When you need to work on a project indoors.
When you want to skip the stripping and sanding steps.
When saving money on multi-use products appeals to you.
When working on a vertical surface.
When easy clean up is top priority.
One of my favorite things use to be glazed kitchen cabinets. This gel stain, if watered down, would work great for this type of project.
How to use gel stain
Apply like paint, with a paint brush.
Move paint brush with the grain of the wood.
Applying a couple of thin coats is better than one thick layer.
Use as a glaze when diluted with water.
Apply with a rag or sponge brush for aging effects.
Use over painted metal for aged bronze effect.
Gel Stain Benefits
water based
cleans with soap and water
environmentally friendly, No VOC
smells amazing
use indoors
applied over any surface
use as a glaze
Gel Stain FAQ
The Gel Stain I am referencing for all of the FAQ's is from A Makers Studio.
What is gel stain used for? Gel stain is a multifunctional product. This product is used to rejuvenate worn stain, add depth to raw wood, or totally transform any other surface such as metal. Gel stain in so versatile. When diluted with water gel stain becomes a glaze.

Do you need to sand before using gel stain?

Yes and no. No for most projects. You only need to sand away any flaking paint or stain from the existing finish. If the piece you are going to apply the gel stain over is smooth then all you need to do is clean it.
Do I need to seal or top-coat the gel stain? I would recommend sealing the gel stain on any table tops or highly used surfaces. It is not required that it be sealed but for protection from spills and high traffic it is recommended. A top-coat of Matter Sealer will protect your surface and make it easy to clean.
Can I use gel stain on my kitchen cabinets? Yes. Gel stain is perfect for vertical surfaces because of its thick consistency.
Can I use gel stain over polyurethane? Yes. It is recommended that you clean the surface first. This cleaner is the
Now that you have been educated by the gel stain complete guide, it's time to show some projects.
Watch how I used the Kensington Black Gel Stain in this Facebook Live video. Be sure to like and follow my page there and join the conversations.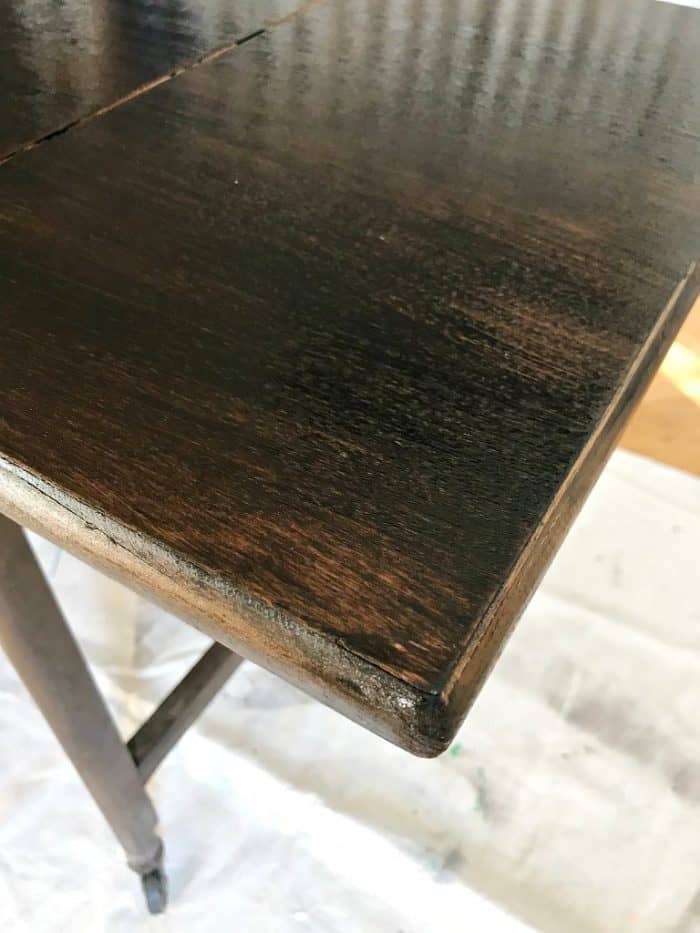 I rejuvenated passed down Deacons bench with the Antique Pine Gel Stain.