Laundry Stripping ball caps
Looking for a way to deep-clean dirt, grime, and build up from fabrics then try laundry stripping. This method gets clothes cleaner than the regular washing will.
This easy step by step tutorial will show you how to clean those super dirty fabric pieces in your laundry.
You'll also learn when not to try this technique.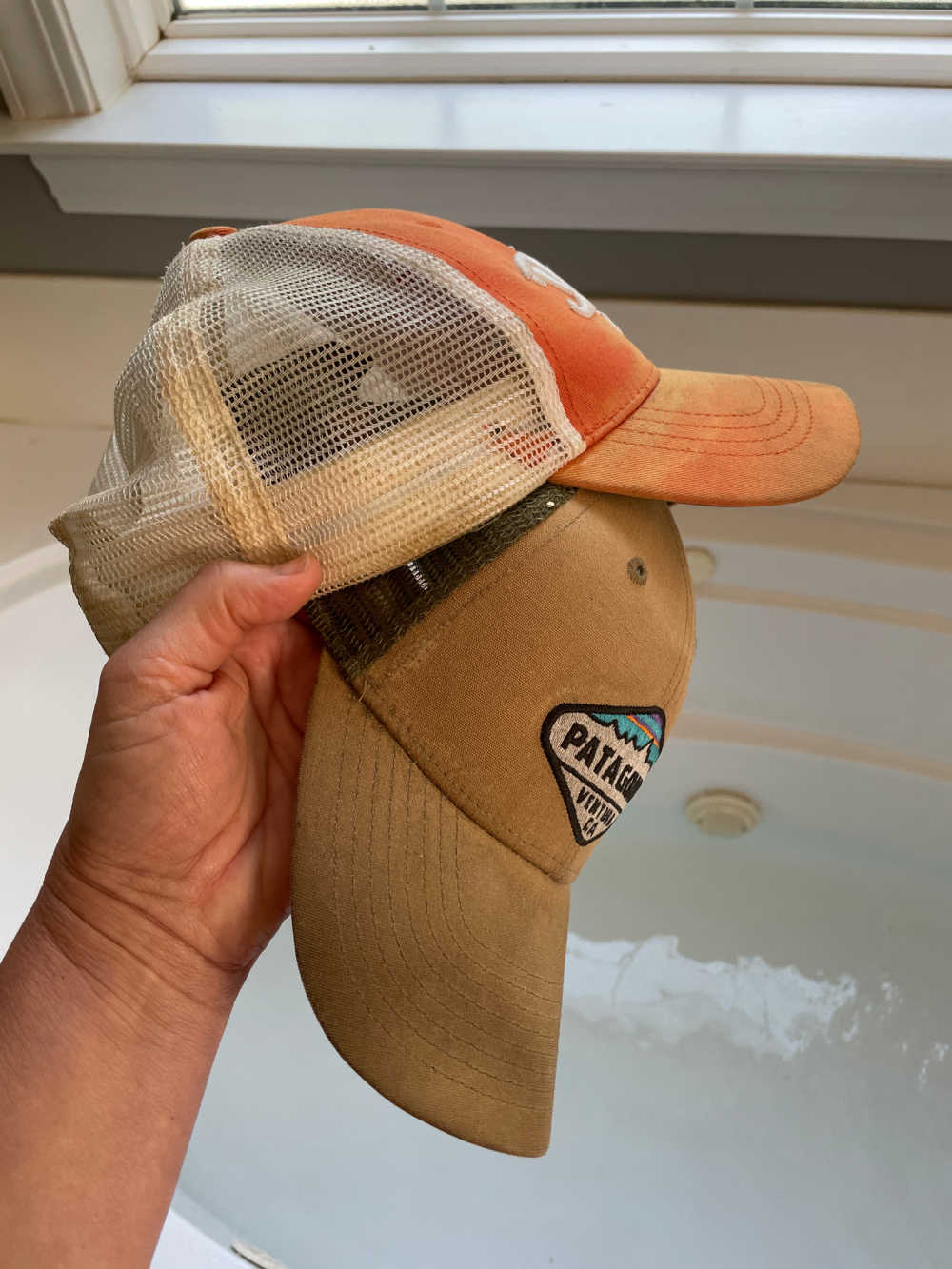 This post contains affiliate links. Please read full disclosure policy.
Laundry stripping may not be for every item you own so read on.
Ray asked me if I had a way to clean all of his ball caps. If you have a husband or son who wear hats often then you will understand how dirty they can get. Plus that sweaty smell is yuck.
Cleaning them seems to be a controversial topic. I shared this on my social media and lots of men freaked out. They said the dirt and grime adds character and I was washing it away. Since Ray was the one asking me to clean his hats I didn't see any issue.
Do not wash your husbands hats without asking. He may prefer the character that comes from dirt and sweat. Better safe than sorry.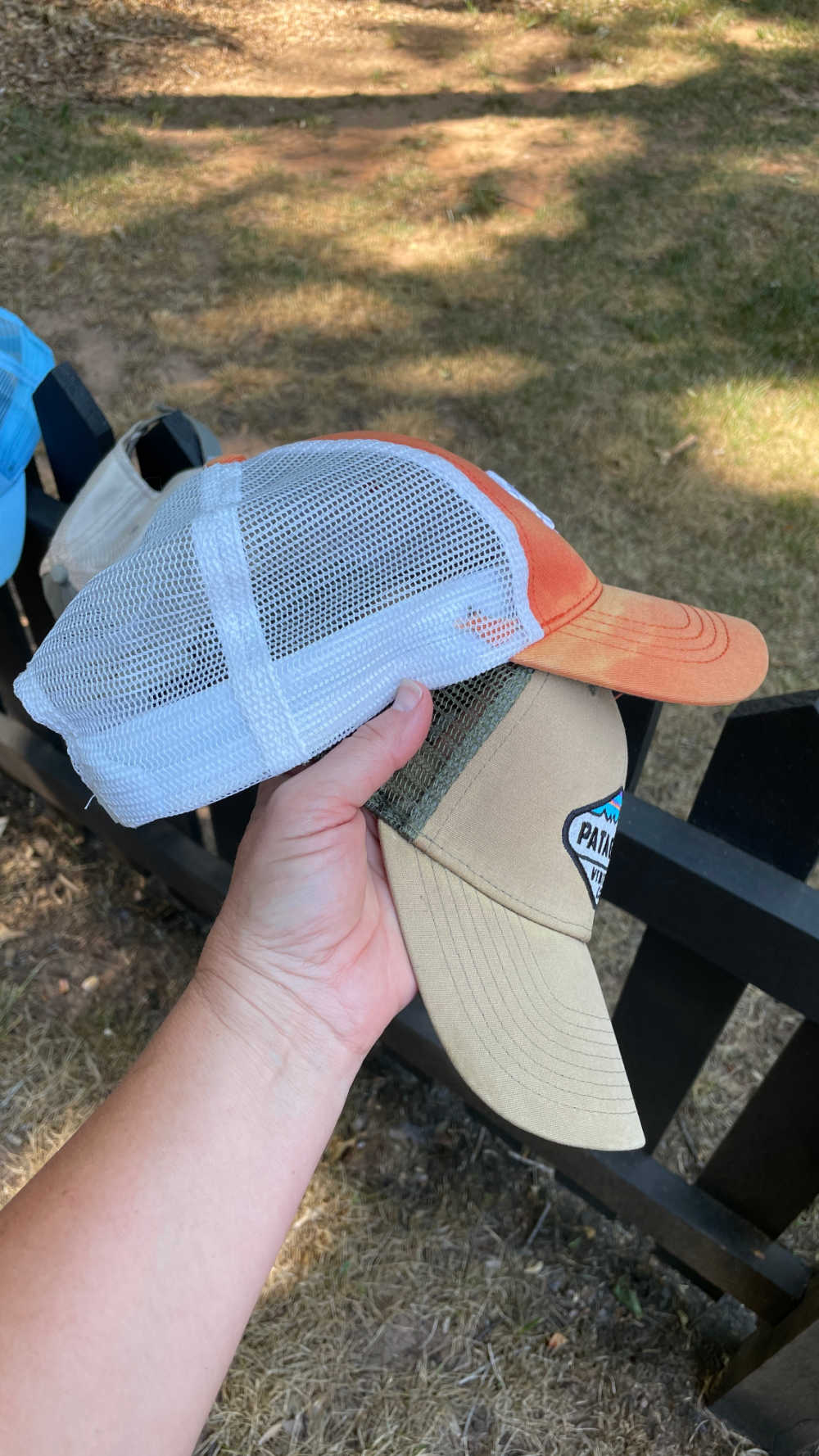 What is laundry stripping?
Laundry stripping is a powerful way to clean dirty fabric. It involves soaking laundry in a mixture of hot water, laundry detergent, and other cleaning agents in order to break down and dissolve stubborn residues, oils, and stains from fabrics.
The term comes from stripping away all of the junk that gets into the fabric of items. It can be particularly useful for items that are used frequently or heavily soiled, such as towels, bed linens, workout clothes and ball caps.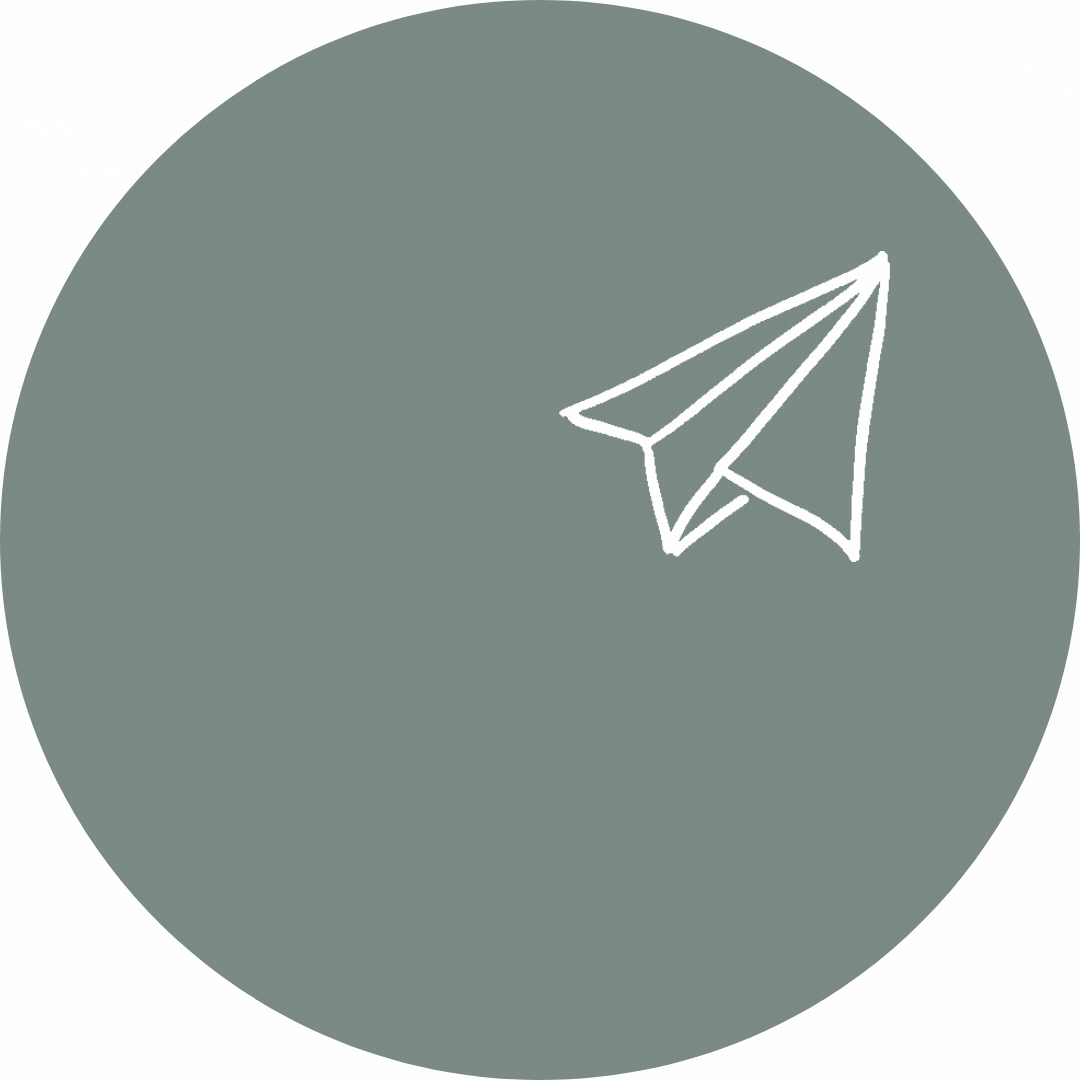 Note: Laundry stripping can be an effective yet harsh on fabric. This technique of cleaning needs to be done much less often and kept away from delicate fabrics.
Another way to wash ball caps is through the dishwasher. This is a good technique if you are concerned about the hat losing shape or you only have a couple to wash. Be sure to use a hat holder.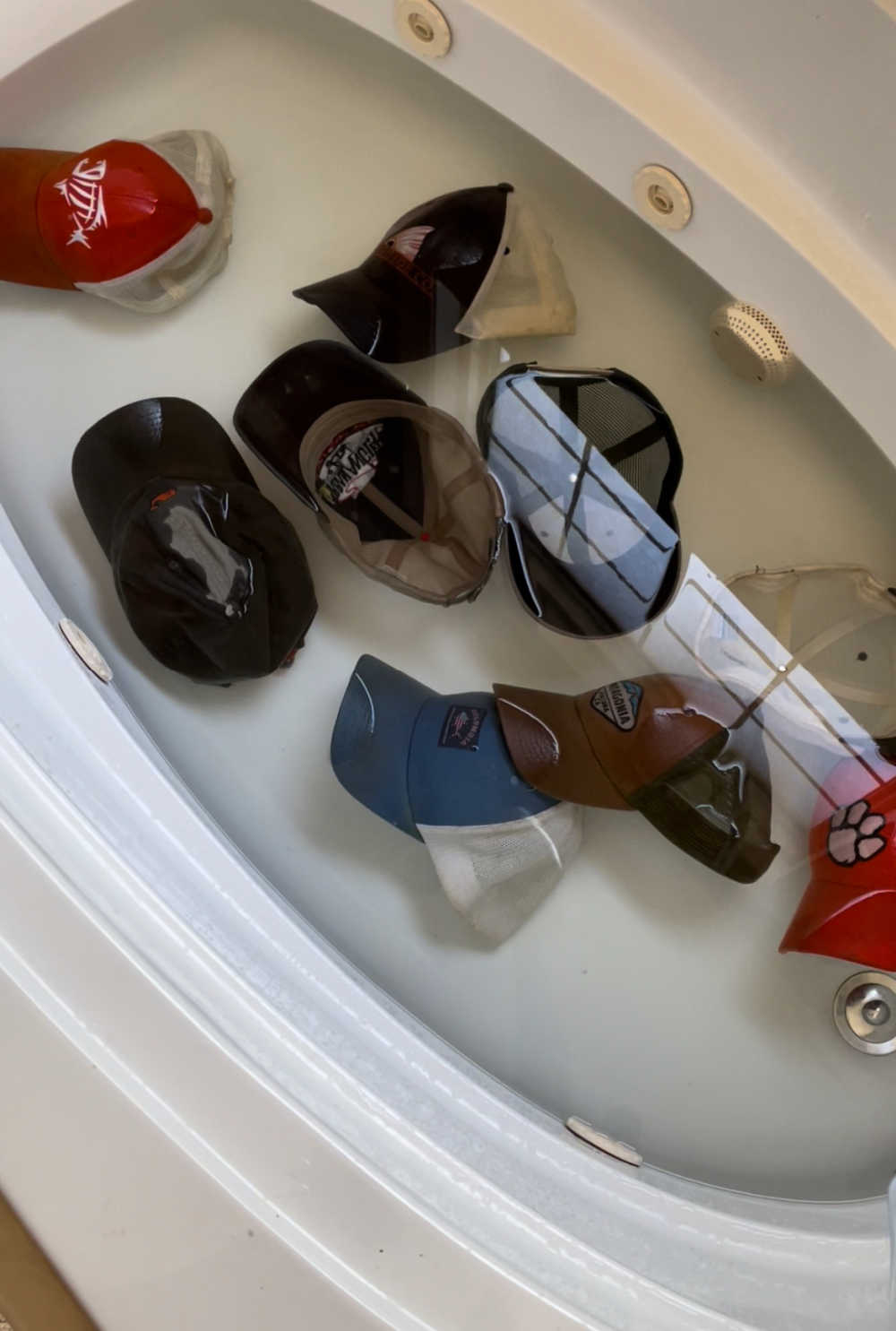 For this tutorial I am sharing the tub method for stripping laundry. This is for larger loads.
Supplies
Tide powder (unscented, you can use either I just prefer this one)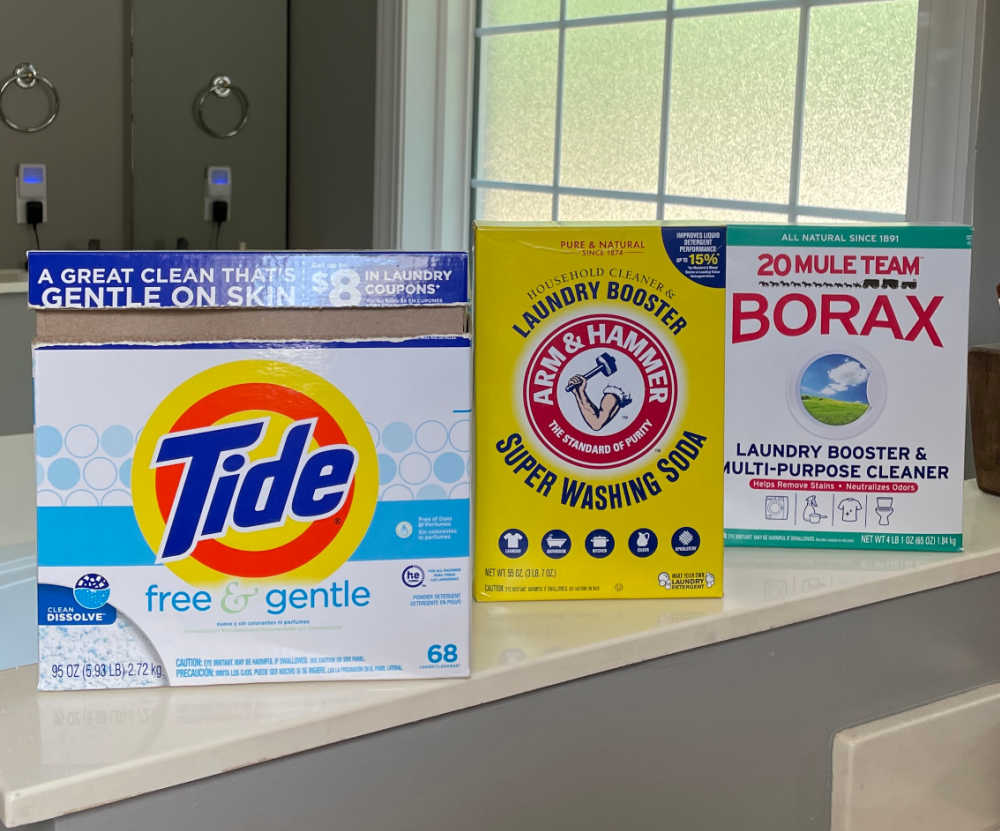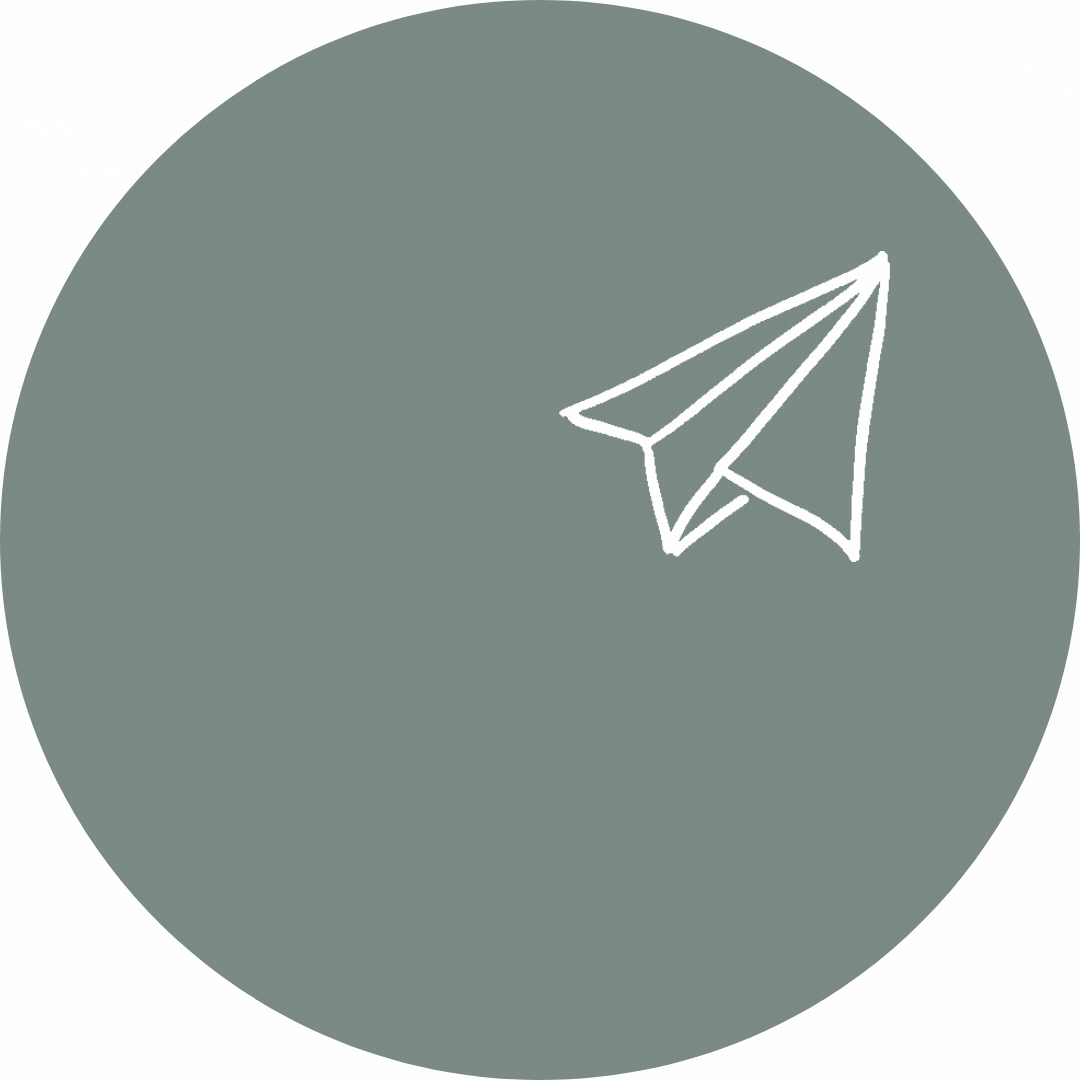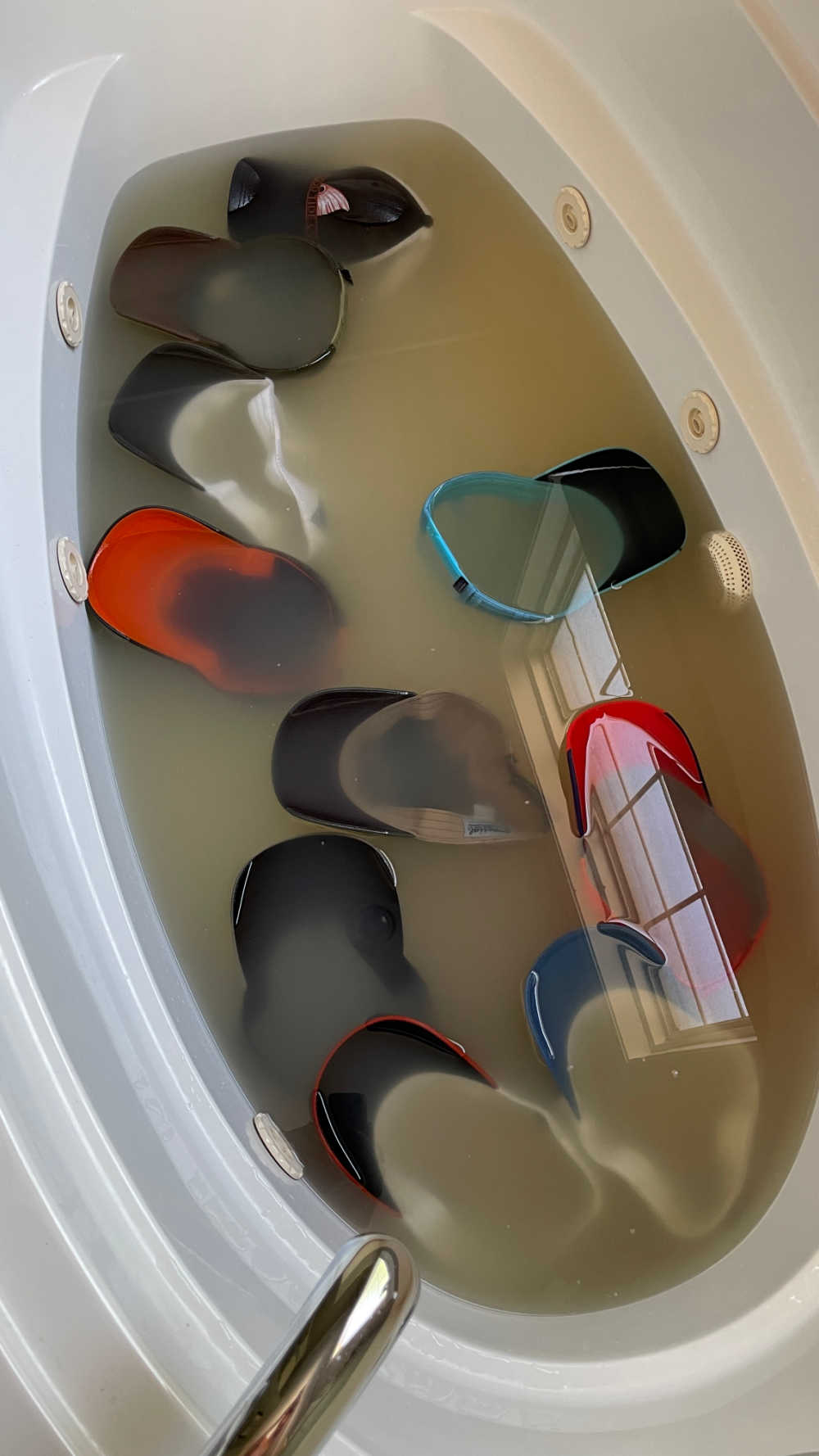 Instructions
Time needed: 4 hours
How to wash ball caps with the laundry stripping method.
Fill bathtub with hot water
Add 2 parts Tide powder detergent, 1 part Borax, 1 part Washing Soda

For this washing I used 1/2 cup Tide, 1/4 cup Borax, 1/4 cup Washing Soda

Place laundry into the tub

Give everything a good swirl when you put it into the water.

Allow to soak for a couple of hours

Stir laundry around in the water and detergents a few times during the process. Use something with a long handle, such as broom, in order not to burn your hand in the hot water.

After 2 hours of washing drain water and wash items in a regular wash cycle.

The ball caps were rinsed individually under running water in the bathtub. For all other laundry run through your washing machine. Do not add more detergent.

Hang the hats to dry

I placed ours outside on the fence. They will drip so be sure to keep that in mind. Any other laundry can run through the drier as usual. Carry the hats in a laundry basket so you don't drip water all over you house.
Bonus tip
Grab a toothbrush to clean around the inner rim of the hat that sits on the forehead. This space gets especially dirty. A few brushes with the toothbrush will clean it right away.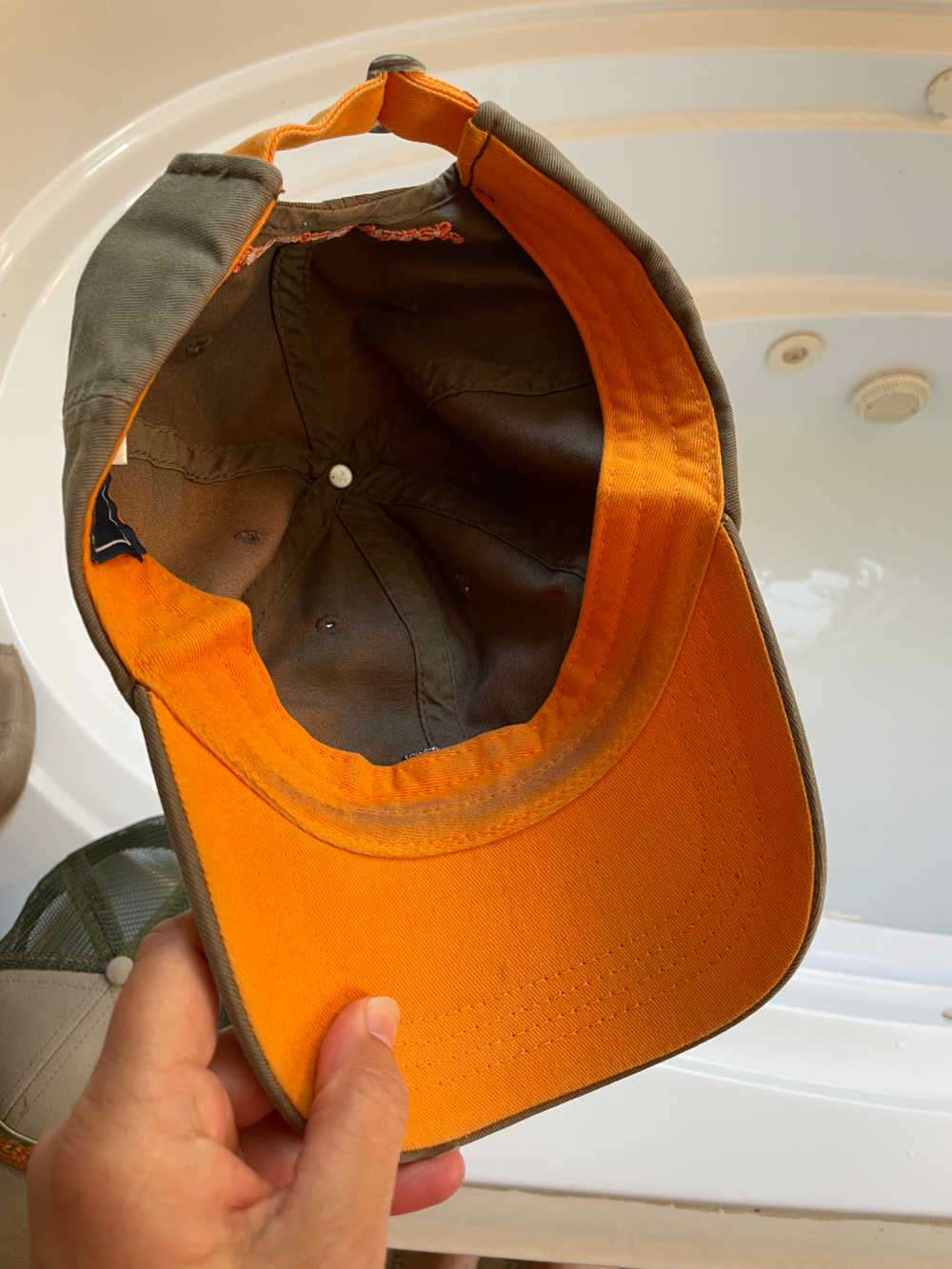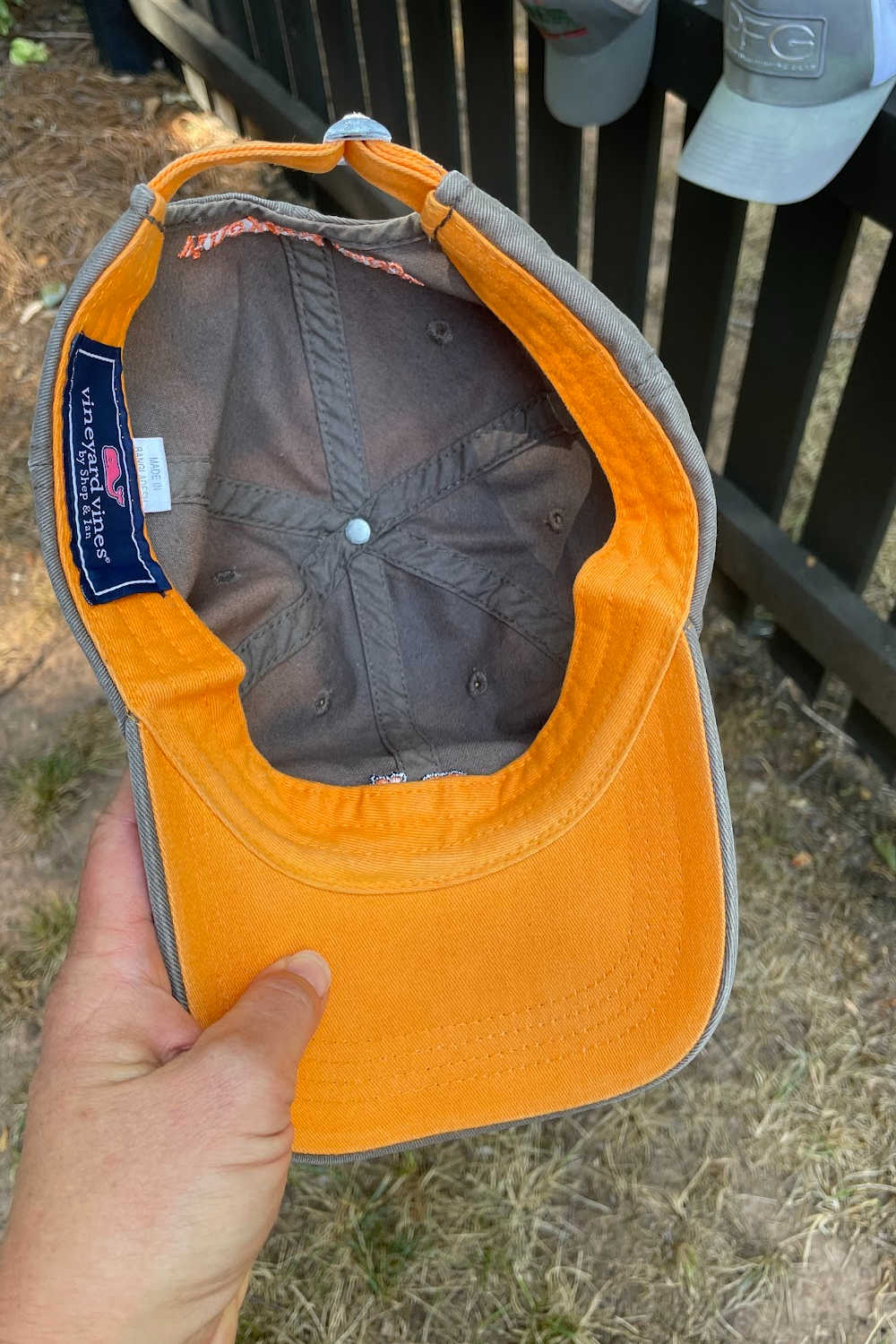 Other items for laundry stripping
towels
bedding (sheets and blankets)
workout clothes
kids athletic uniforms
All in all this is a effective way to clean super dirty items. Laundry stripping will also remove junk you can't see. Give it a try and let me know what you think.