This post is part of a social shopper marketing insight campaign with Pollinate Media Group® and Smithfield®, but all my opinions are my own.
I don't know how it is around your house but here we are busy!
We have always tried our best to have dinner together every night since our kids were small but as they have become teenagers it is so much harder. We have a Sunday night tradition to eat pizza together and watch our favorite TV show, The Amazing Race!
During the week one child comes home from cross country practice at one time and the other comes home from marching band about an hour and a half later. Eating together isn't always possible.
That is why I have to make meals that are easy for me to prepare while being easy for everyone to eat at different times.
I don't like to grocery shop so I usually get everything I can at Walmart. It's my one stop shop.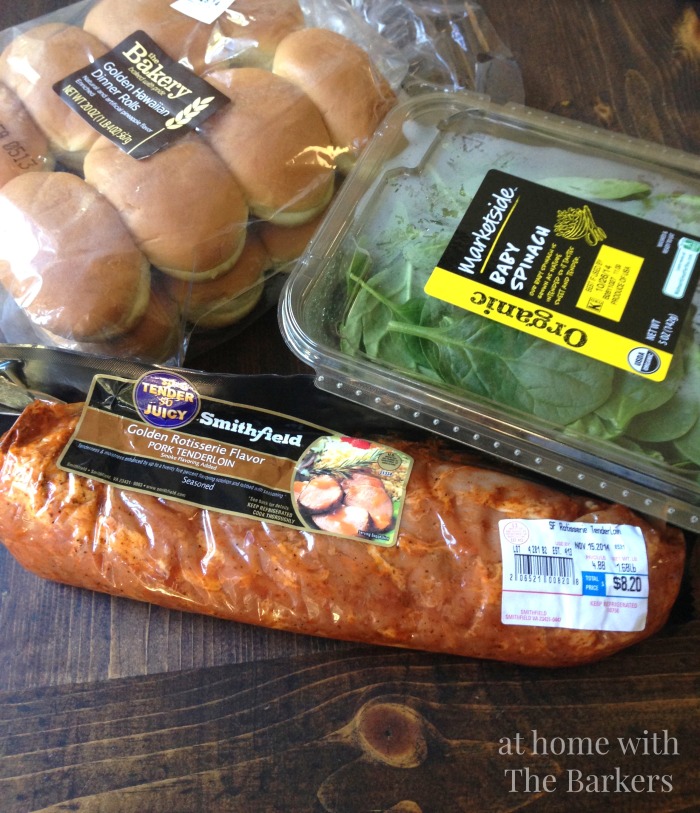 For my easy meal I made Pork Tenderloin Sliders. Ray grilled the tenderloin to perfection.
Then I made a buffet of condiments for all of our different taste.
Our pork tenderloin sliders included spinach, tomatoes, cheese slices, jalapeno peppers, honey mustard, and BBQ sauce. I'm the one who loves it spicy!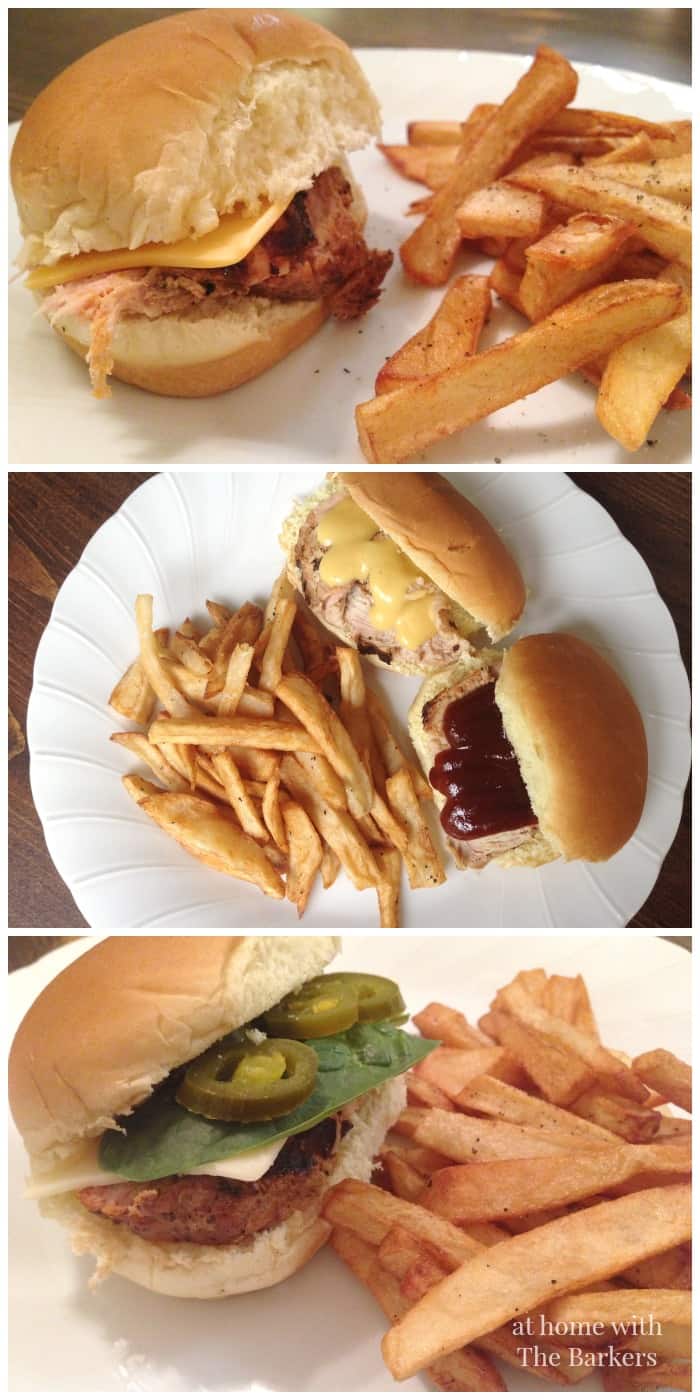 This meal was a huge hit with my family. I made some home fries to go with our sliders but you could add many other sides. Salad, pasta, chips, and many other things. You can also check out the Smithfield Website for additional Recipes.
I'd love to hear what easy meals you make for your busy family. Be sure to comment and share with us all!