Sarah Beth's Room {Before and After}
Before Sarah Beth's room looked like this…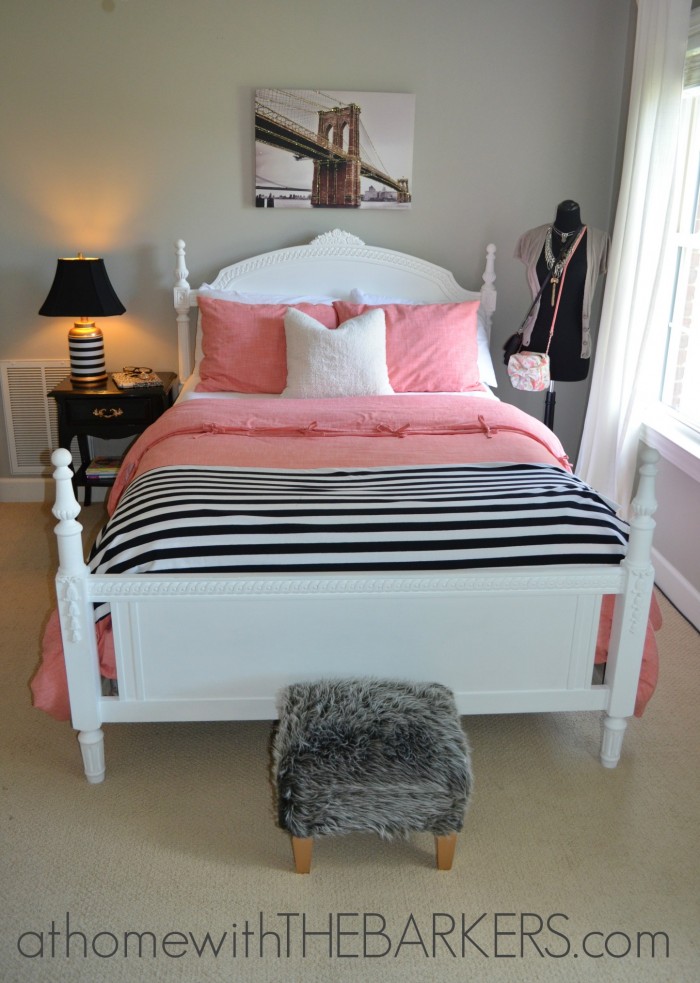 It looked like this…
Well, for almost a year anyway!
But imagine the blue walls with the black and dot
bedding (custom made by my mom and me) below.
I sold this bedding last year but took a while to make new decisions 🙂
Then the fun part began…painted over the blue with Mindful Gray
(by Sherwin Williams but mixed in Olympic One.)
Finally we came up with this!
You can see the complete blog post of Sarah Beth's Room here!
You can also watch her YouTube video she created for her channel click here.
Have you updated your daughters room lately?
Did you let her help?
Sonya