Do you want to know How to make your Teen Girl Happy? You give her what she wants, of course!
A room makeover with everything she loves…
Gold, Glam, Fun, Fashion and New York City!
Ok…you can't really put NYC in her room when you live in a small town far from the Big Apple BUT you can give a girl a dream filled with memories of her trips to NYC!
You see, my girl is thirteen, and she dreams of living the the city…New York City to be exact!
We have taken her there 2 times already and she navigates those streets like a local.
So when it came time to makeover her room,
I knew exactly what we would do!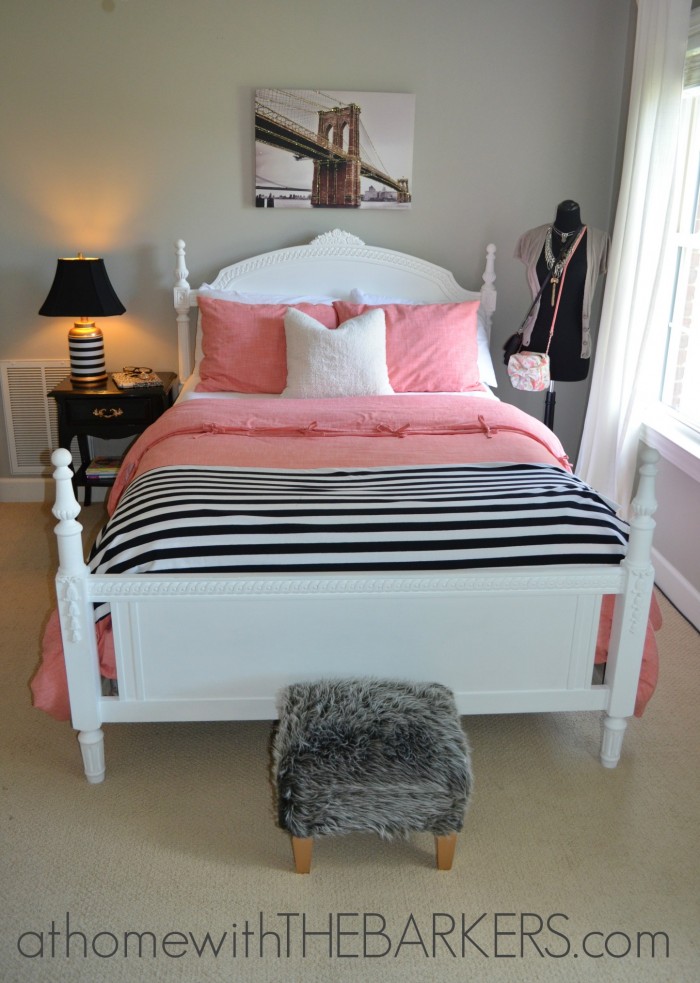 I haven't painted her room in 4 years…an eternity for a woman who loves to paint 🙂
First up was Mindful Gray paint for the walls.  (My new FAVORITE color!) Then the rest of her room makeover was LOTS of projects!  Too many to describe in one post.
Some of the projects included painting her childhood bed with Maison Blanche Chalk Paint, gold spray painted table, the fur covered stool, T shirt that got framed, the custom finger painted hearts, the gold lamp revamp, the Duct Tape Art, and MORE!
For now, I hope you are inspired by lots of pictures.
(I will include where I purchased some items at the end of the post with affiliate links)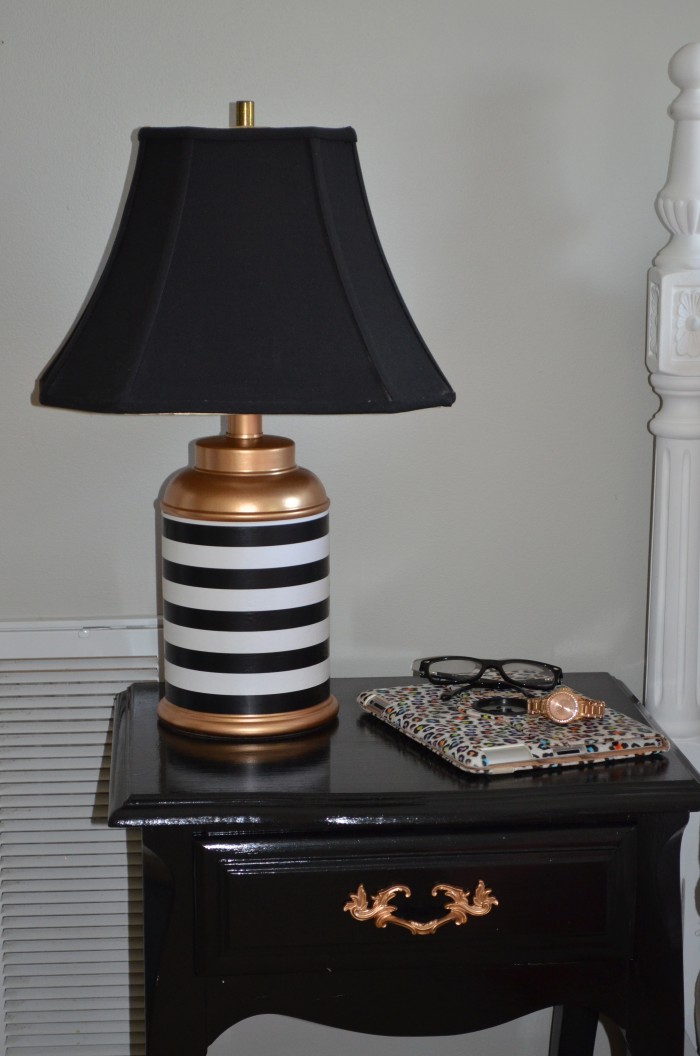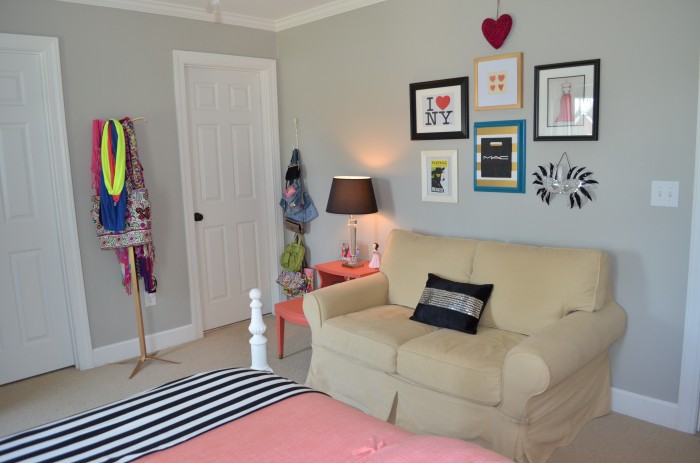 SHOP the room:
Curtains are from Ikea
Bedding and sheets are Threshold from Target
Coral End table is a thrift store find with custom mixed paint.
Black Pillow from HomeGoods
Dresser was my husbands when he was a little boy
Mannequin was a Christmas gift a few years ago
NYC canvas Art from Ross
My daughter is so excited about her room…and so am I! 
RELATED POST:
You can see some before pics here.
YouTube video Tour hosted by Sarah Beth here!
Thrift Store Lamp Makeover here.
How to recover the foot stool here.