Thrift Store Lamp Makeover
I love to take something that no longer looks stylish and make it new again.
This thrift store lamp makeover was perfect!
AND lamps are expensive…have you priced them lately?
I found this beauty a few years ago for about $5…She looked like this…
ALL she needed was a little love and a few supplies.
So I used one of my favorite kinds of paint for this thrift store lamp makeover…Spray Paint! Krylon Metallic Brilliant Gold was the perfect shade of gold for this project. It went on perfectly and covered directly over the ceramic lamp without primer.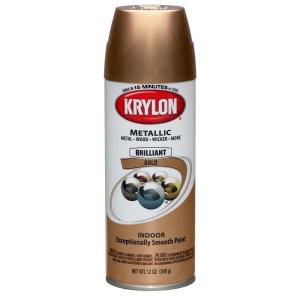 AND with some gift wrap and Mod Podge I already had at home…
She was ready to shine again, in more ways than one 🙂
Since the gift wrap had stripes it was super easy to cut to size.
FYI…make sure you don't use flimsy gift wrap paper, it works better with the glue if it is thick.
I painted the glue on in small sections so that I wouldn't accidentally stick down too much of the gift wrap.
This allows me the ability to press out any bumps that may pop up as I stick the paper to the glue.
This thrift store lamp makeover turned out WAY better than I had imagined and my daughter LOVES it in here newly decorated room. Another thrift store lamp idea can be done by painting metal.
In fact, I always love a good spray paint project. So be sure to check out my 5 best thrift store buys to keep you project ready. You may just find a fun thrift store art to makeover.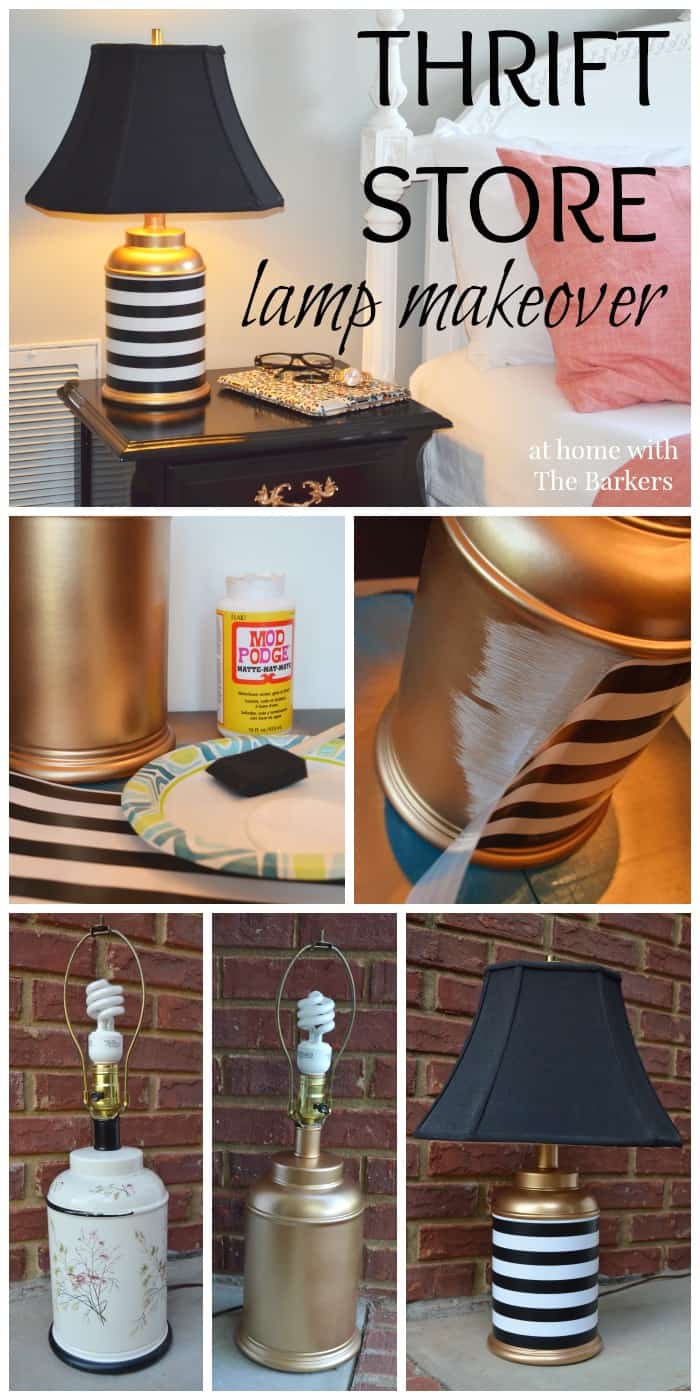 I will be sharing other projects from my daughters room makeover on the blog soon. I would love to have you sign up with your email to have those post sent straight to your inbox. Just add your email address to the subscribe box at the top of the page.
And if you don't already, I would love to have you join my email list!

***You are welcome to look around my house anytime…here is the link to my Home Tour.