Homemade Chalk Finish Paint
Learning to make you own homemade chalk finish paint is a great way to save money as well as use up the extra paint you may already have at home. Follow my easy DIY chalk paint instructions in this post.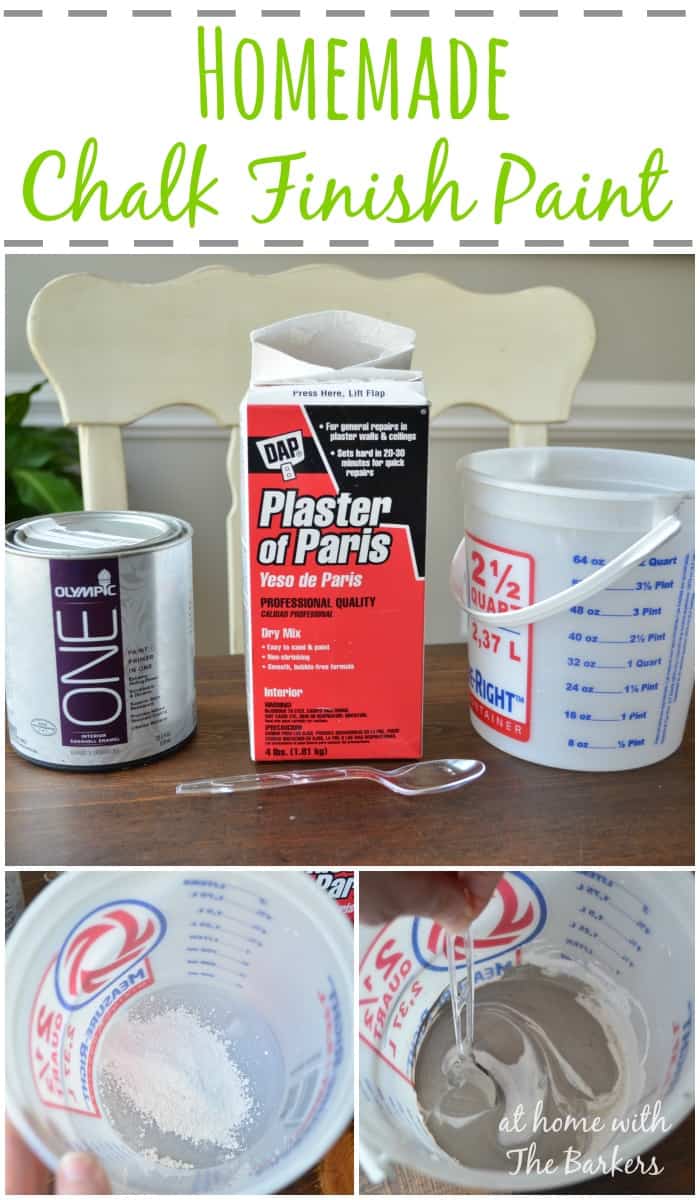 This post may contain affiliate links. See our disclosure for full details.
When I decided to do a makeover on my mantel, I knew I wanted a paint that I could wax over for an aged look. This would be the perfect time to try a homemade chalk finish paint. I have used a few different brands of chalk type paint however they are really expensive! Since I already had the paint I needed leftover from painting my dining room I was ready to go. All I needed to do was make the homemade chalk finish paint consistency I needed.
I had heard that Plaster of Paris was the product I needed. So with a little testing, I came up with the right mixture. You can purchase the Plaster of Paris from any home improvement store. You can also grab it from Amazon through the Prime service for a great deal! See this awesome post for best ways to shop Amazon.
Homemade Chalk Finish Paint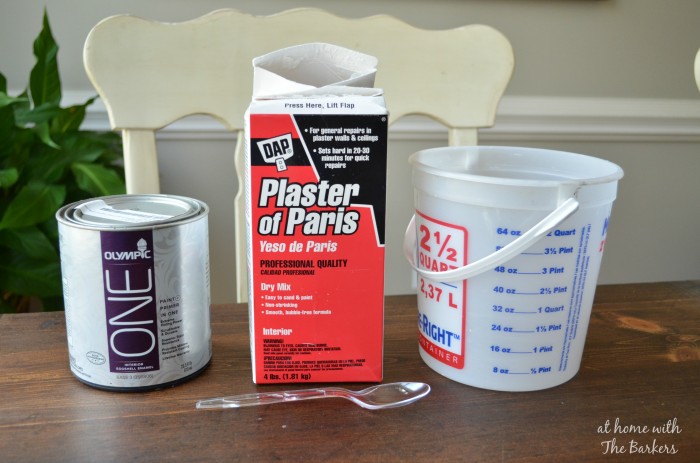 Supplies:
Latex Paint (color of choice)
Water (straight from the tap)
Stirring Stick
Measuring cup ( I wish I would have bought this one)
Homemade Chalk Finish Paint Recipe
1 1/2 cup of Latex paint
1/2 cup of Plaster of Paris
1/2 cup of cold water
This is the recipe I use to paint my metal floor lamp.
Step One:
Mix the Plaster of Paris with the cool water. It will have lumps so make sure you stir until they are all gone. It will be the consistency of skim milk.
Step Two:
Add the latex paint. Again, mix together until completely combined. This made plenty of paint for my mantel. I could have actually cut the recipe in half and still had enough paint for this project.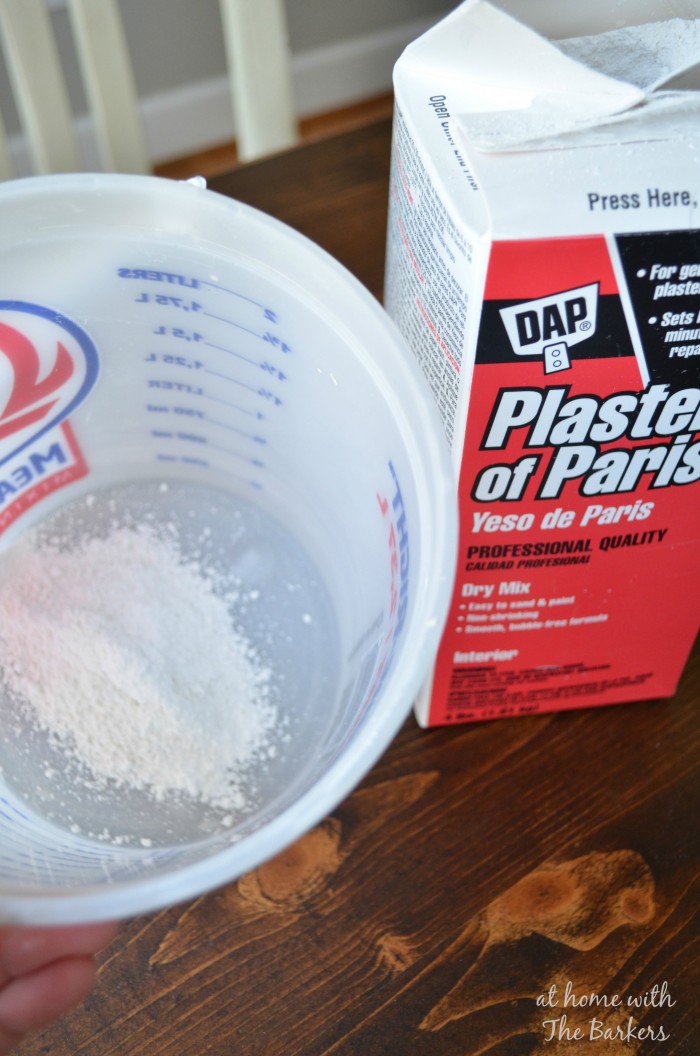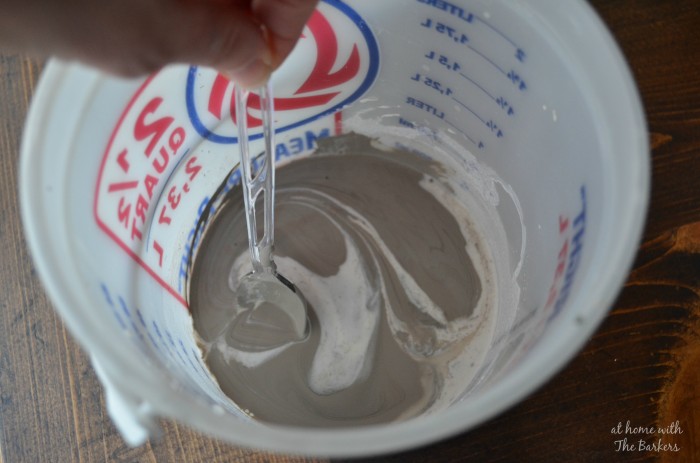 I decided to use the Annie Sloan wax that I already had at home. The paint went on really smooth and I was very pleased with the outcome. It waxed just the same as any of the other chalk like paint products I had used previous. Sealing chalk paint is a must though or you will get stains.
I have already used this formula for another paint project! I highly recommend it as a cost effective way of making your own homemade chalk finish paint. Additionally, you aren't limited to the paint color options the other brands offer.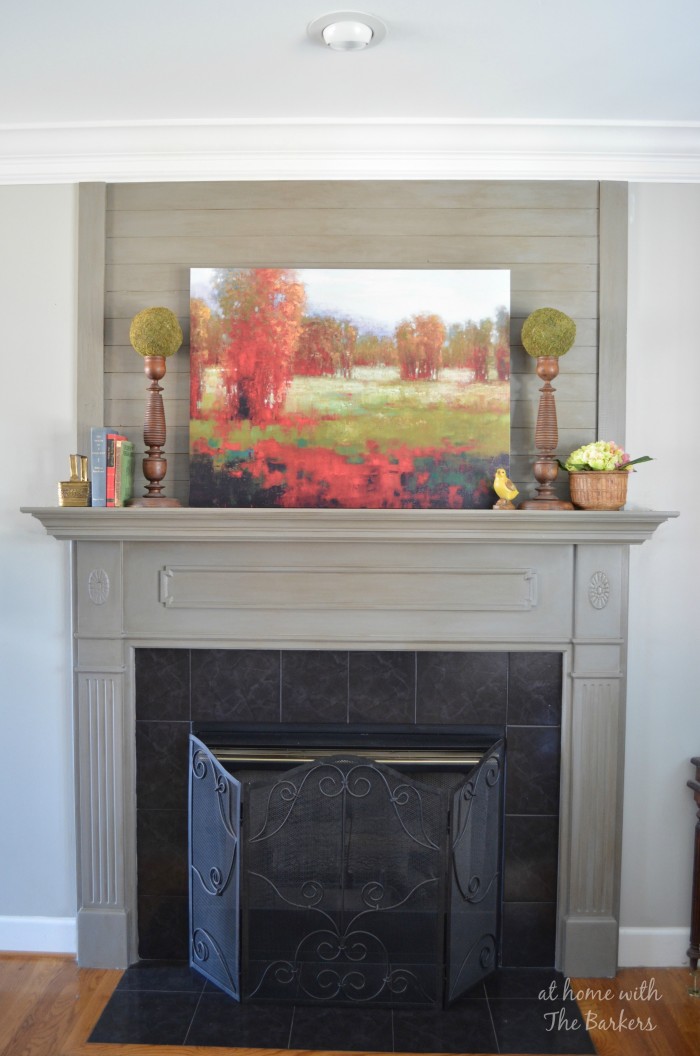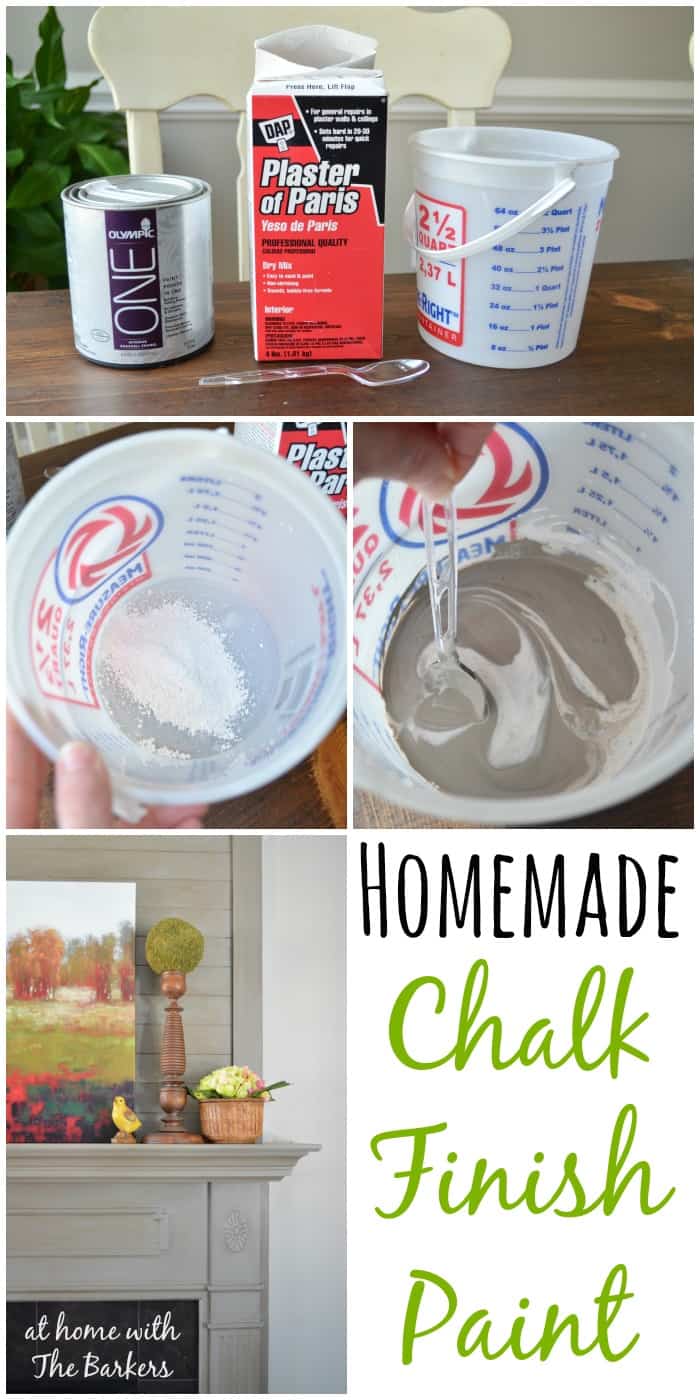 Visit the Mantel Makeover for a full tutorial on how to make your own wood plank mantel.
I also painted these topiary pots and this black bedroom set with the homemade chalk finish paint.
I'd love to hear your experience with chalk finish paint of any kind…so please share in the comments!
I hope you are having a GREAT WEEK,