How to Paint Kitchen Cabinets
How to paint kitchen cabinets is one of the most asked about topics I get in emails and comments here on my blog. I think mostly because many people would love a kitchen makeover yet they are on a tight budget. Painting your cabinets yourself is a great way to save money on a kitchen makeover.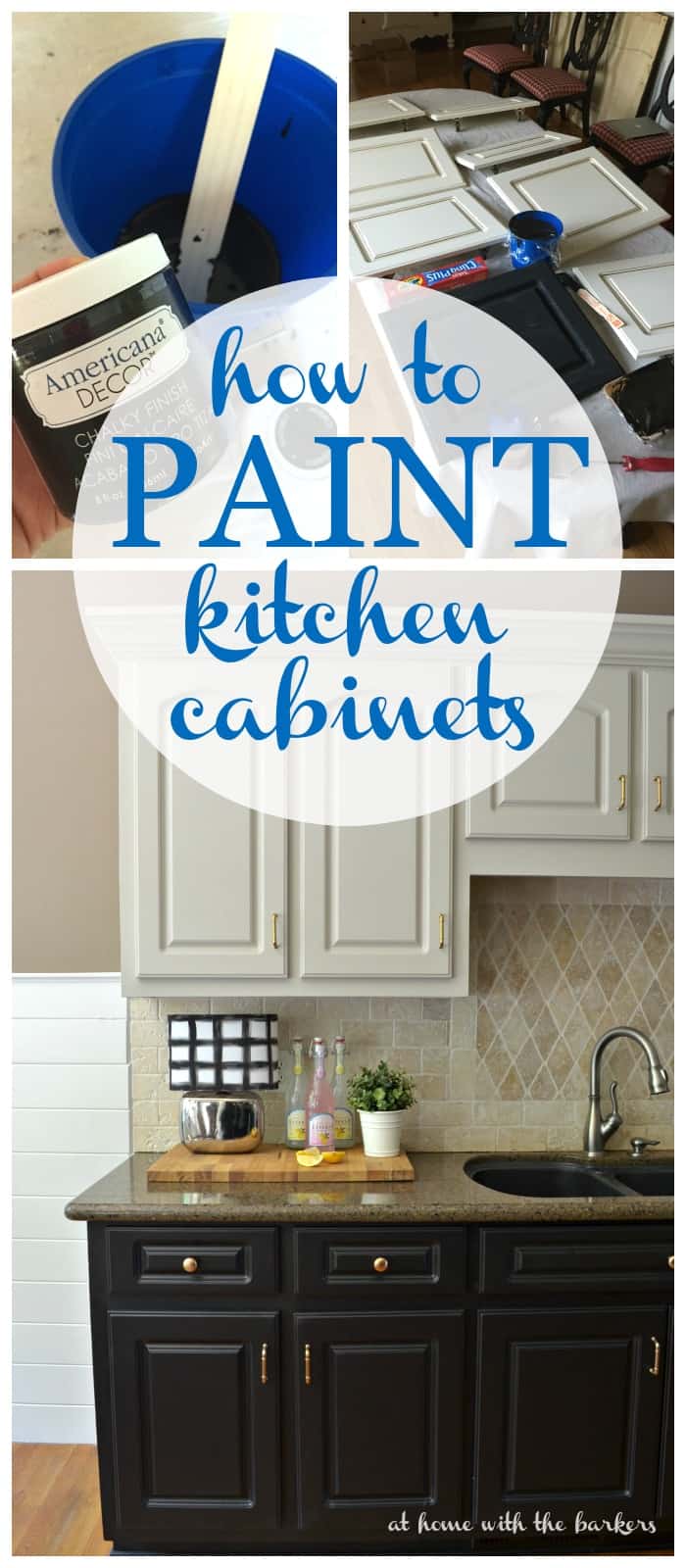 I saved BIG by painting my own cabinets in my kitchen makeover that I revealed in May.
For today's post I'm going to show you how to paint kitchen cabinets with the paint I used this time around. I'm not an expert on all types of painted cabinets but I have painted enough to feel that I can offer you some great help.
(post contains affiliate links)
SUPPLIES:
LET'S PAINT!
PREP WORK! Those 2 words are the what will make or break a beautiful paint job. The best part about chalky finish paint is priming and sanding are NOT necessary BUT cleaning is highly important. Kitchen cabinets get super dirty from grease, food and dust.
This is my favorite cleaner that does a great job. I shared more about that process in week 3 of this challenge as well. Make sure you wipe really well and don't let any of the cleaner behind.
This chalky finish paint has worked well for me on many projects so I decided to use it for my kitchen. My colors of choice were Carbon (black) and Primitive (soft gray) but there are many to choose from. The paint comes in smaller individual containers so make sure to get a larger container to mix them altogether. Don't skip this step. You never know if any of the paint may have be off in color and that will ruin a kitchen makeover.
I painted my cabinets in 2 colors and I used 6 of each color in the 8 oz jars.
Painting cabinets will require you to remover the doors. It makes the job much easier. I paint the first coat with a paint brush then the second coat with a foam roller. This allows me to get a smooth finish.
You can see in the below photo the difference in how my cabinets before and after painting the primitive color.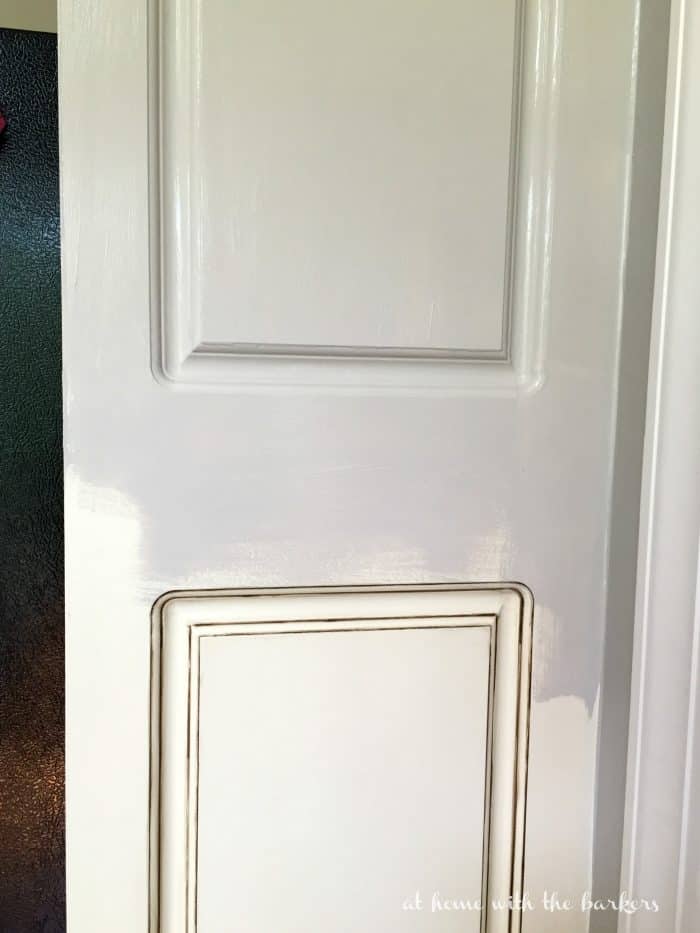 To seal the cabinets I used the Americana Soft Touch Varnish! I love this stuff!! The best part is that you can paint over it with chalky finish paint if and when you change your mind BUT the protection is fantastic.
The soft touch varnish goes on just like paint. It is white when wet but dries clear. I did two coats. It is advertised to be a great protections for painted outdoor furniture so I am putting it to the test soon and painting a glider I have on the deck!
The below picture is a great example of what to expect. The cabinets on the right that look dull are just the chalky finish paint. The left side has the wet soft touch varnish.
So far it has been a 5 weeks since I finished the cabinets and they look fantastic! The finish and colors made a huge difference and I am so happy with how they turned out.
FYI…I do paint both sides of the doors but I do not paint this inside boxes or shelves.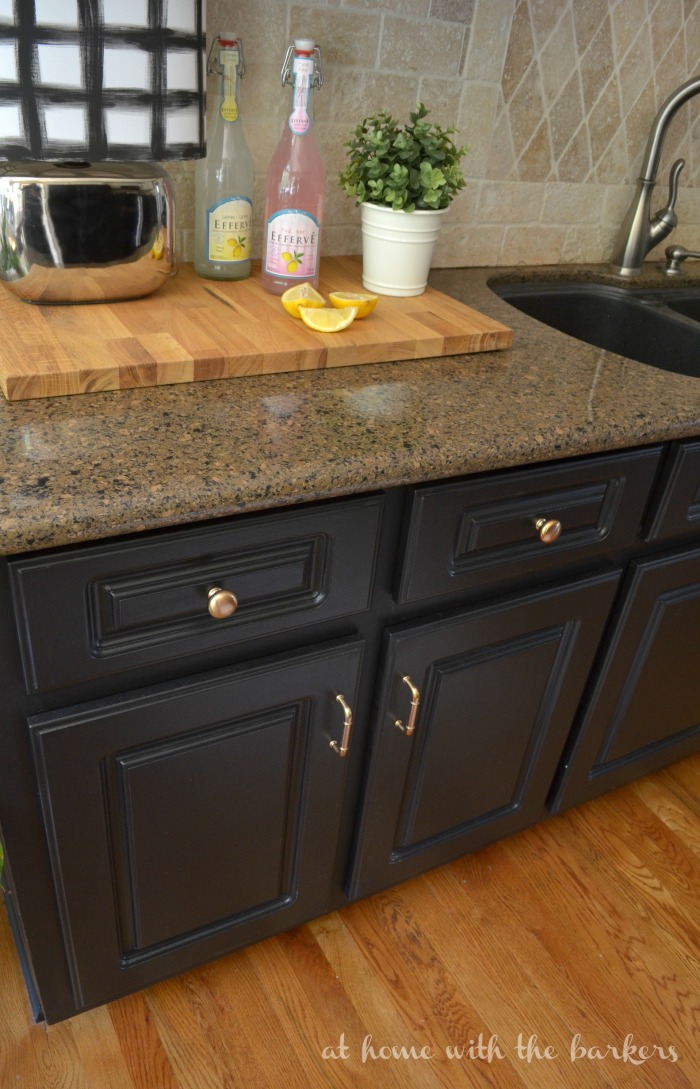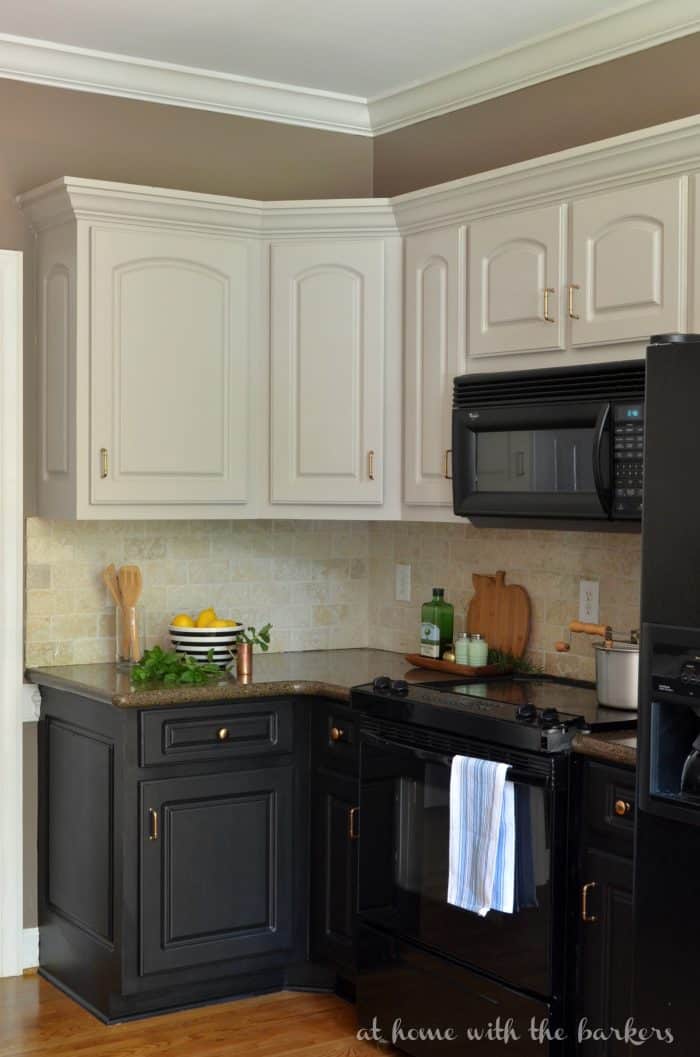 I am working on a post for the blog all about painting kitchen cabinets. If you have anything you have ever wanted to know email me or leave your question in the comments.
If this inspires you, I'd love for you to subscribe to my blog by leaving your email above in the box at the top right! I am working on some new things and I'd love to share them with you!
Related Post: