Rustic Metal Arrow Makeover
If you have been reading my blog for long you know I love to paint things. Most of the time I paint things that are old and need new life. This rustic metal arrow makeover has a bit of a different story. You see it's brand new. I actually bought it at Hobby Lobby the same day I bought the EAT letters for my kitchen makeover. I have wanted one for a while. Not real sure why I wanted it but I did.
It is a big piece of art and I new it would make a statement. Once I brought it home I wasn't feeling it. It was the finish on the metal that was throwing me. It just didn't look great in my house. I've had it laying behind a chair for over a month with plans of returning it. That is until a few days ago. I new the art looked good but because it was a new piece I was reluctant to paint it. I didn't want to ruin it when I could get my money back. Then I decided to just go for it. I've painted enough items to know it I wouldn't ruin it and the rustic metal arrow makeover would be totally worth it!
Here is what the arrow looked like new. Rustic metal…
I new the rust parts would show through white paint so I used Zissner primer over it first. I didn't completely cover it solid white because I did have plans to sand the paint but enough to cover lots of the rusty spots.
You can see below how the rust is showing through yellow. I added a second coat of primer over some of the stubborn spots but not covering them all, I didn't mind some of the yellowing.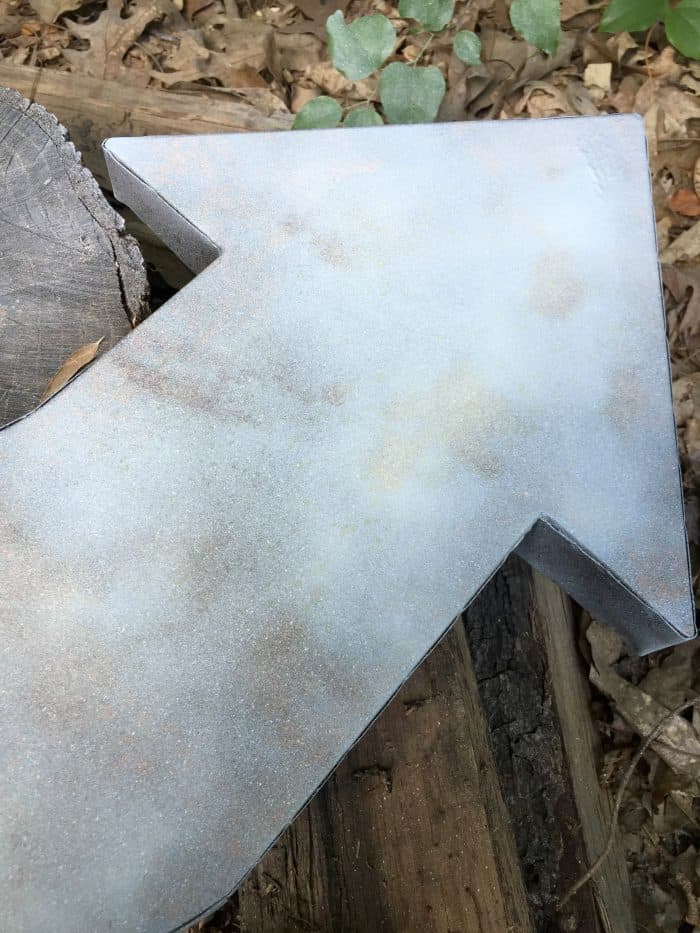 After that I took it in the house, gave one coat of DecoArt Americana DECOR Chalky Finish paint in Lace. I used a sanding block to sand around the edges to show some of the metal and give it depth. Then I spray a coat a thin coat of poly over it and that was it.
The rustic metal arrow makeover turned out exactly how I hoped. I hung it in the living room by the kitchen.
Have you ever did a makeover on a brand new item? Were you nervous? You can see how sometimes store bought can be better with just a little makeover!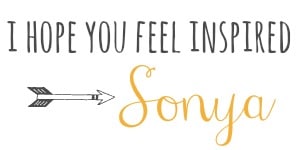 Linking to: Remodelaholic