See the before and after glazed kitchen cabinets from a client project.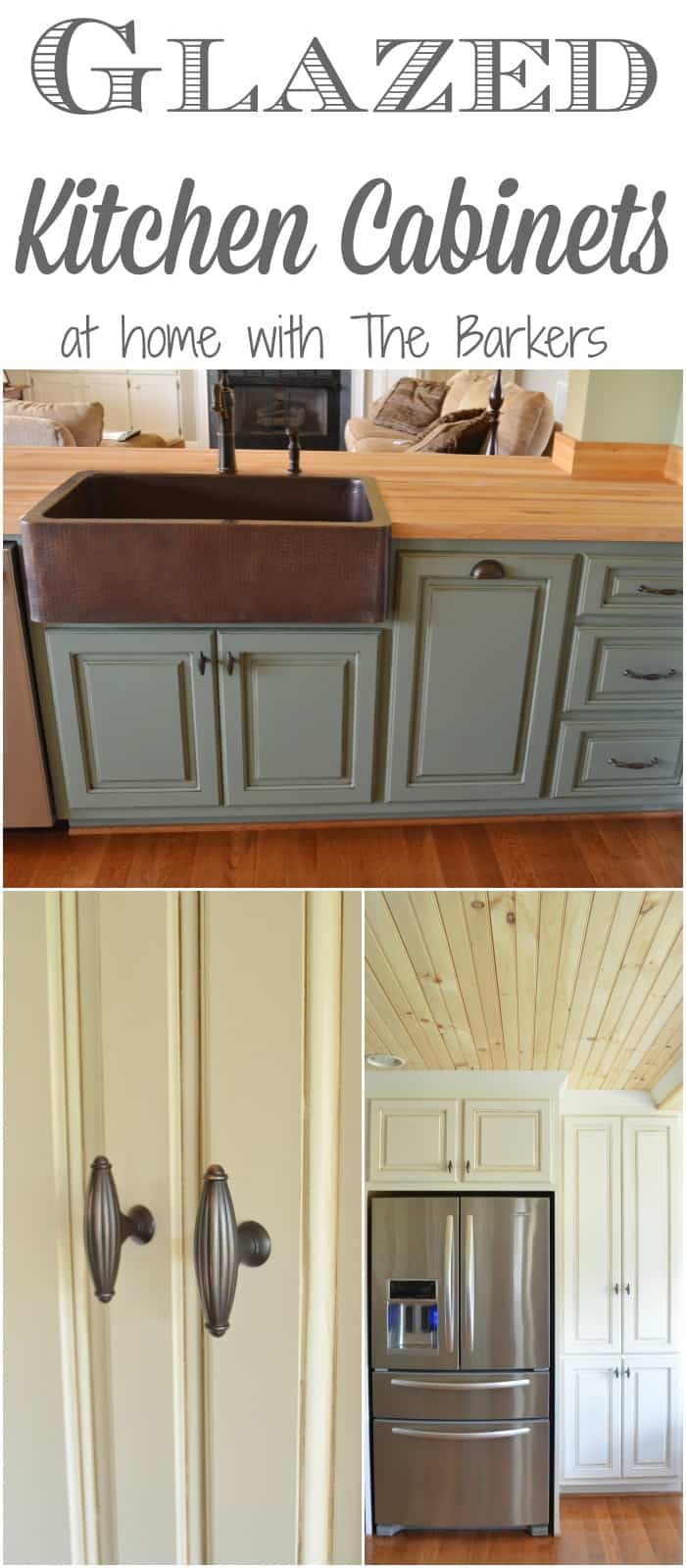 Glazed Kitchen Cabinets: Client Project
I had the pleasure of adding some beautiful detail to this freshly painted kitchen by adding the extra detail with glaze.
My client and friend recently had a complete kitchen makeover and asked me to come in and finish it out.
They turned out so beautifully, I am very pleased.
You may have seen this beautiful before shot on Instagram I posted. So many of you commented on how much you loved this kitchen, and I totally agree. It has some beautiful detail starting from the ceiling, to the lighting, all the way to the sink.
That copper sink is so gorgeous and it looks perfect with the Sherwin Williams Retreat paint color.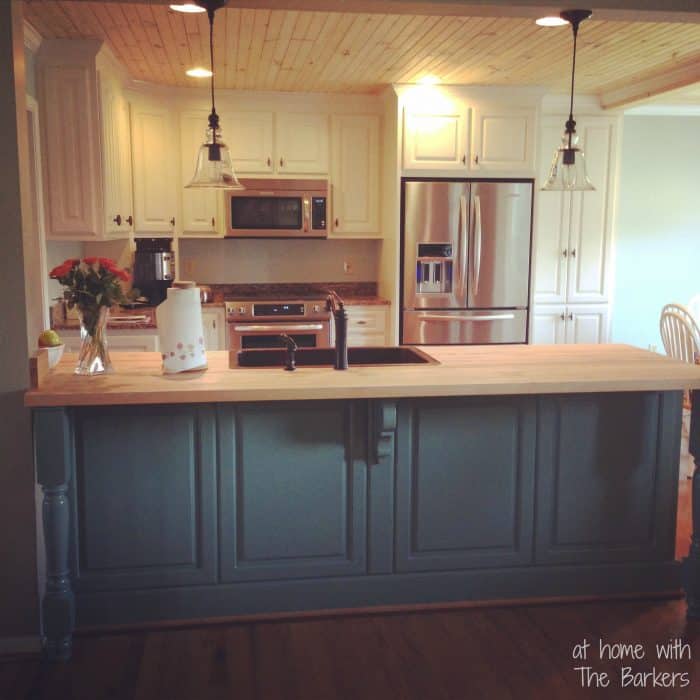 Love the shelving on the end and the butcher block counter top.
The wood tone and the paint color are wonderful contrasts that go great together.
You see, I told you that copper sink was gorgeous!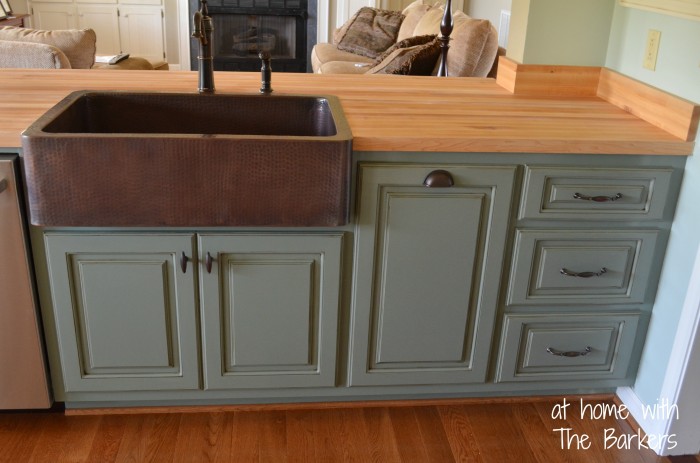 Materials:
Latex paint (color of your choice, small sample jar will do)
For this paint job I had to custom mix my glaze. I have mostly used Valspar Raw Umber in the past BUT they no longer make it…gasp, I know!
I searched everywhere…ok, my husband searched for me but NO luck. We ended up calling Valspar and that said they would make it for me but I would have to go to my local paint store and have the specialist call them and they would give them the "secret" formula.
By this time I had already hit my local Ace Hardware, bought a small can of paint in the color I thought was the closest match to raw umber. The color was Brazilian Brown (VR098A) in Valspar Perfect Sample. I then mixed it equal parts with clear glaze to make my own custom glaze. I already had the clear glaze on hand so I knew this would be the easiest step for me.
I can no longer find clear glaze in the stores but you can order online from my affiliate link.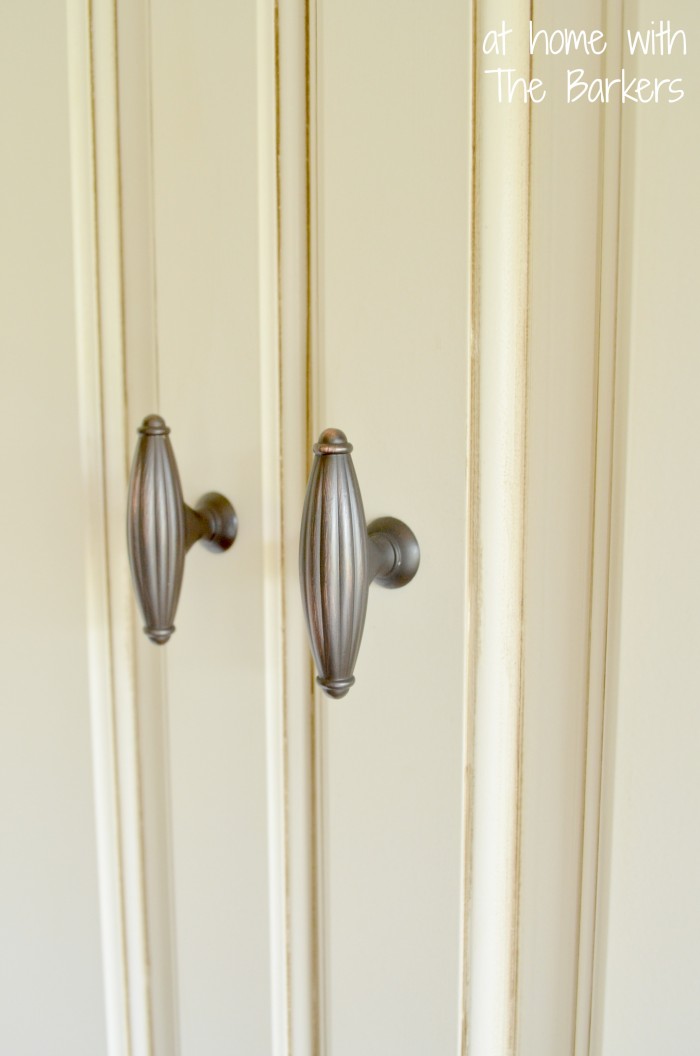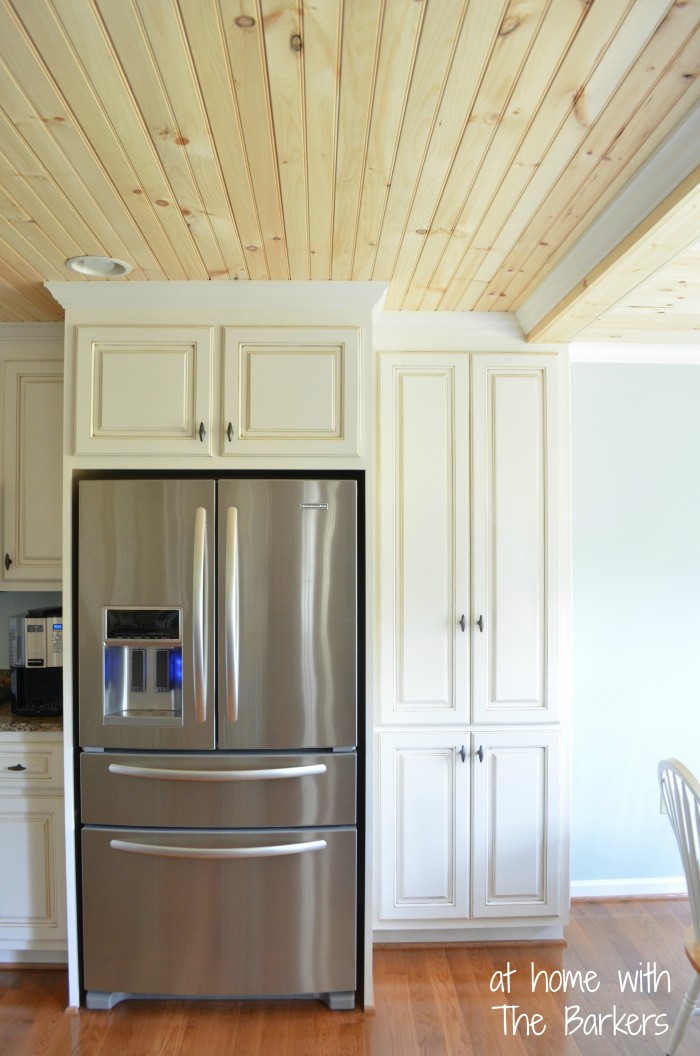 Here is a quick shot of the before and after together for you to see the comparison.
This is why I love to glaze cabinets…the details of the cabinetry pop!
If you love this kitchen, you may also love to see these posts: