Glazing MDF versus Real Wood
I get so many comments and emails about my glazed cabinets. Wonderful…Sweet…Kind…and curious comments!
I thought it was time to blog about Glazing MDF versus Real Wood.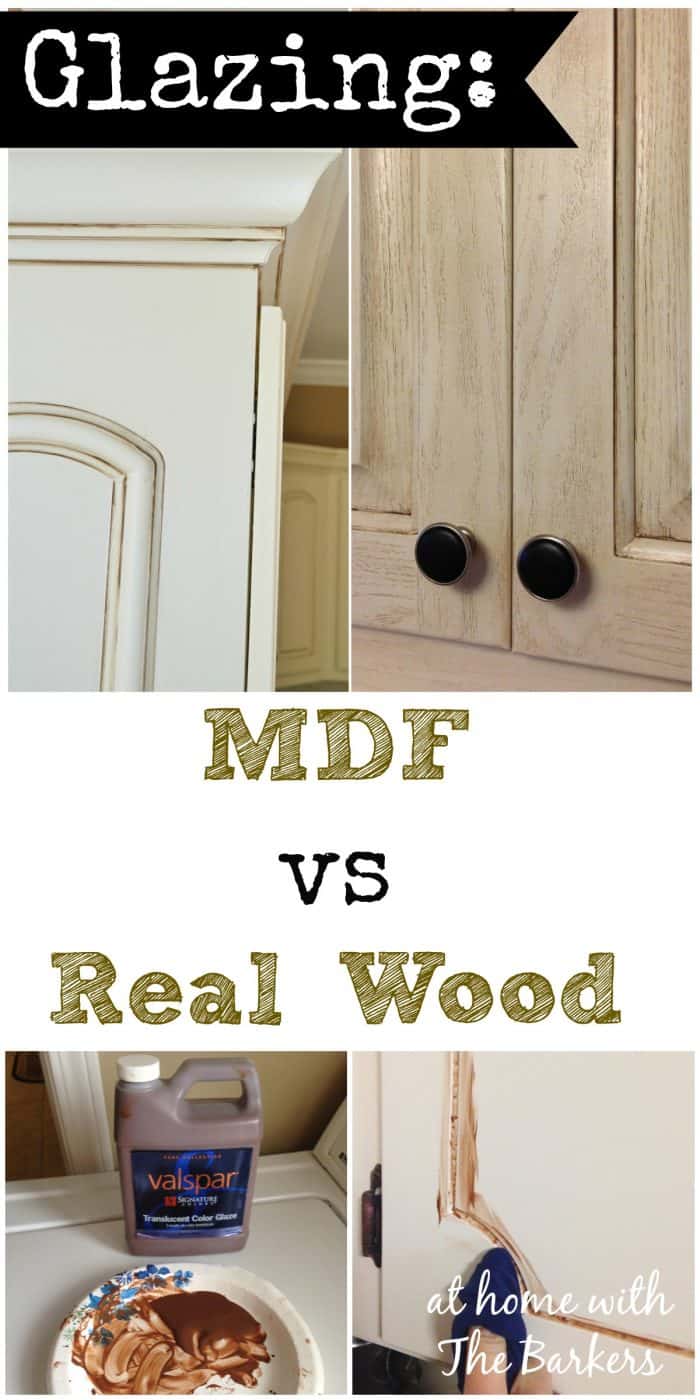 Glazing MDF versus Real Wood
Most people are really looking into painting their own cabinets and just want to know how will the glaze look for them. It is really hard to say exactly how it will look for everyone but I thought I would at least give you two perspectives.
My kitchen cabinets are MDF, which means there are no wood grains. They are smooth and when painted and glazed you will get a more precise, factory finished look. You can add glaze over the entire cabinet giving it a faux finish but for my style of home glazing only to showcase the details was what I needed.
On the other hand, when you glaze over a wood such as Oak you will get a totally different look. The wood grains will show up. My advice when painting real wood cabinets is to be sure you work with what you have. Don't think if you use the same technique as someone else you will get the same look. The wood determines most of the look! Painting is one of the best and biggest impacts you can do on a very low budget if you are willing to do it yourself.
Glazed MDF cabinets: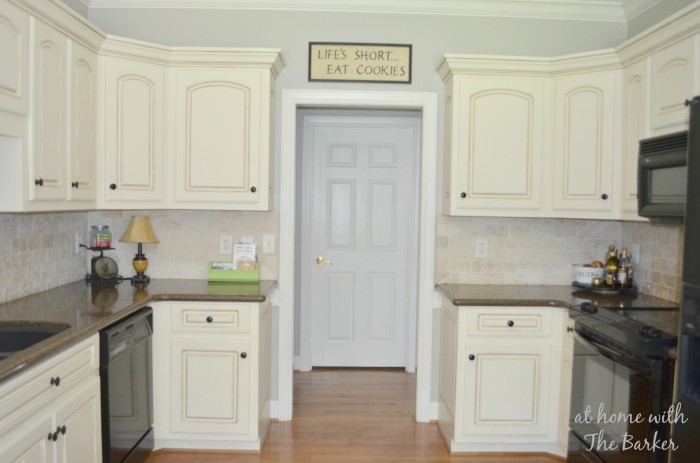 Glazed Oak cabinets: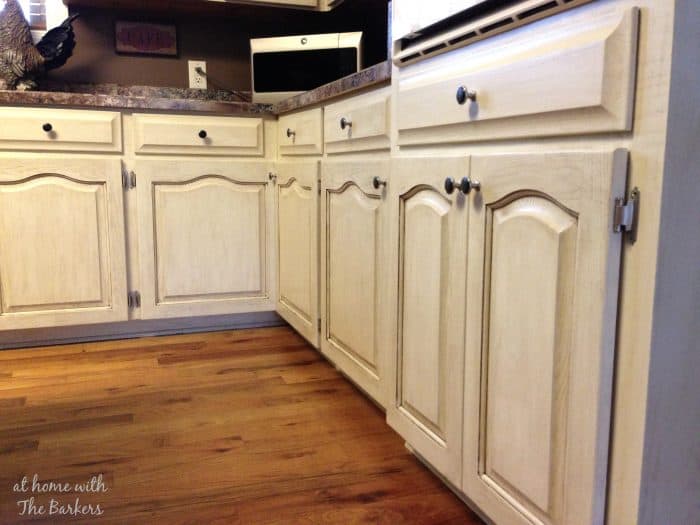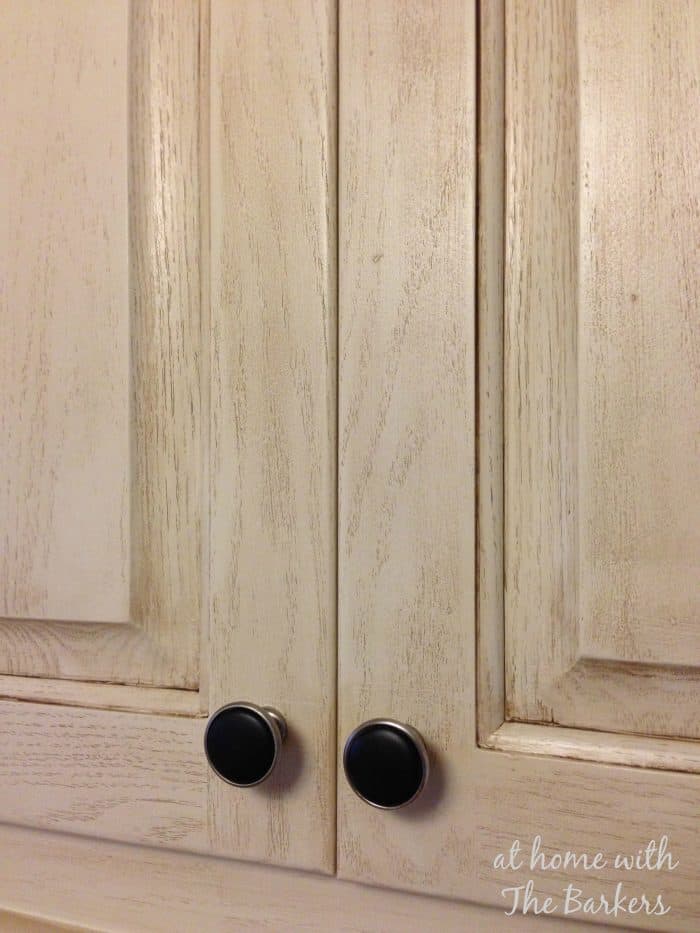 As you can see from the different pictures, the glaze makes it's way into the grains of the wood. I happen to love this look. This was a full kitchen paint project that I completed for a client last year and it turned out great.
The difference in the way you apply the glaze is this, when working with MDF you will only need to add the glaze in the detail areas then wipe away what you don't want. For the real wood cabinets you will add the glaze to the entire cabinet so that the glaze will fill in the grains of the wood. Then you would wipe away any excess glaze.
I would love to know if any of you have used glaze before or if you are planning to!
You may also like to visit my other post that involve my kitchen:
Kitchen Tour, Painted Kitchen Cabinets, and Kitchen Makeover Part 1