My Kitchen…
Although I have been in the mood to do a mini makeover on my kitchen I wanted to give you a kitchen tour of how it is now.
So get ready for picture overload 🙂
Wait…before we get started, I thought you should know,
my awesome husband did the tile work! (I assisted)
Oh, and I painted and glazed the cabinets. (He did not assist, he hates painting)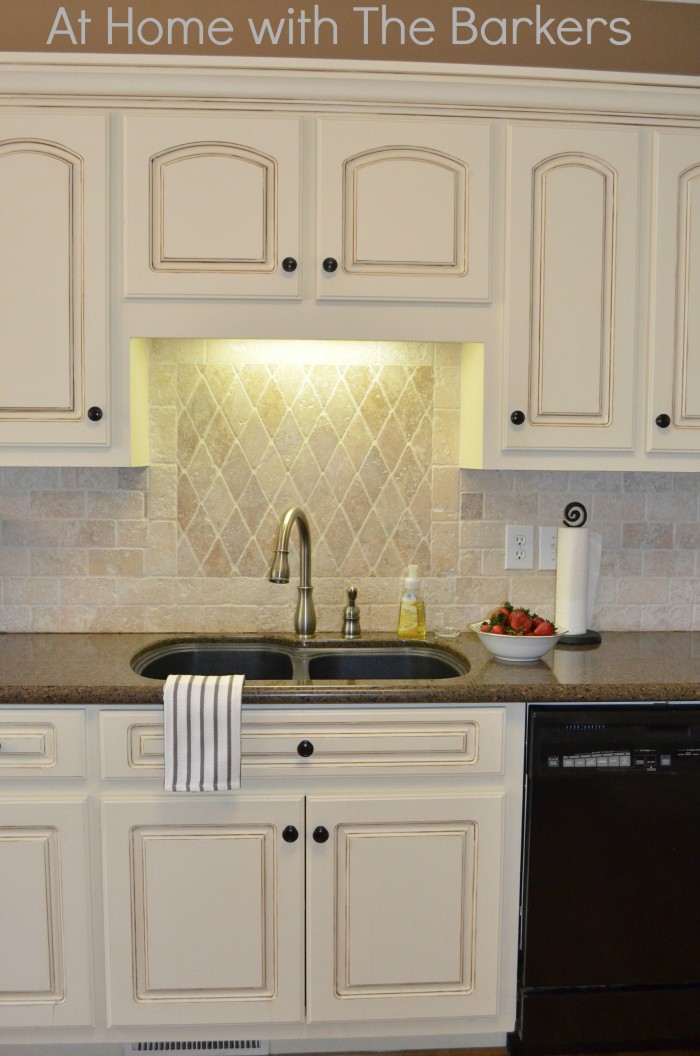 One of the changes I would like to make will be to stain the table top darker 🙂
My kitchen has a view into the family room but is not an open floor plan…something I have actually enjoyed! We had the open concept in our previous house and I like that this one is a separate room.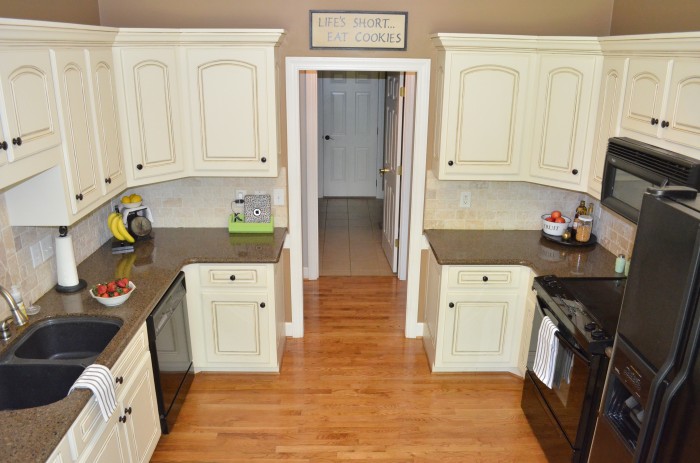 These floors really need to be refinished but because of the Quick Shine product I used on them they are looking really good. You can read about How to get your floors to shine here.
The cabinets started out white and I painted them an antique white then added the glaze.
For fun, here is what they looked like when we bought our house…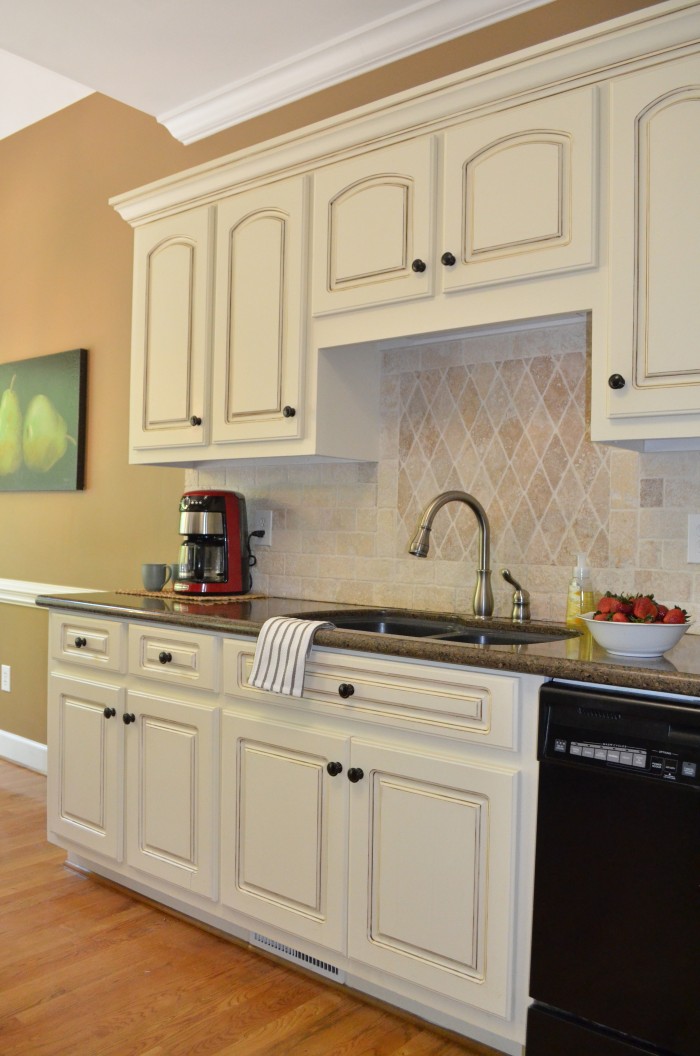 This lazy susan was an Ikea purchase. I just spray painted it black and distressed it! It is a great piece to use for parties. You can put condiments on it and it spins so you can reach everything.
This little box was a yard sale find. Spray paint once again and distressing brought it back to life.
Perfect for our electronics!
We have a beautiful view out into our back yard. One of my MOST favorite spots in the house.
If you follow me on Instagram, which you totally should, you will see me post lots of pics sitting here while I work!
AND if you have read my About The Barkers page you will know why I love this sign 🙂
The kitchen really is the heart of the home!
I thank you for stopping by and spending some time At Home with The Barkers!
***The kitchen has a new paint color, you can check it out here.
***More details on my painted Cabinets here.
Sonya
Linking Up with: