Gallery Wall with Custom Art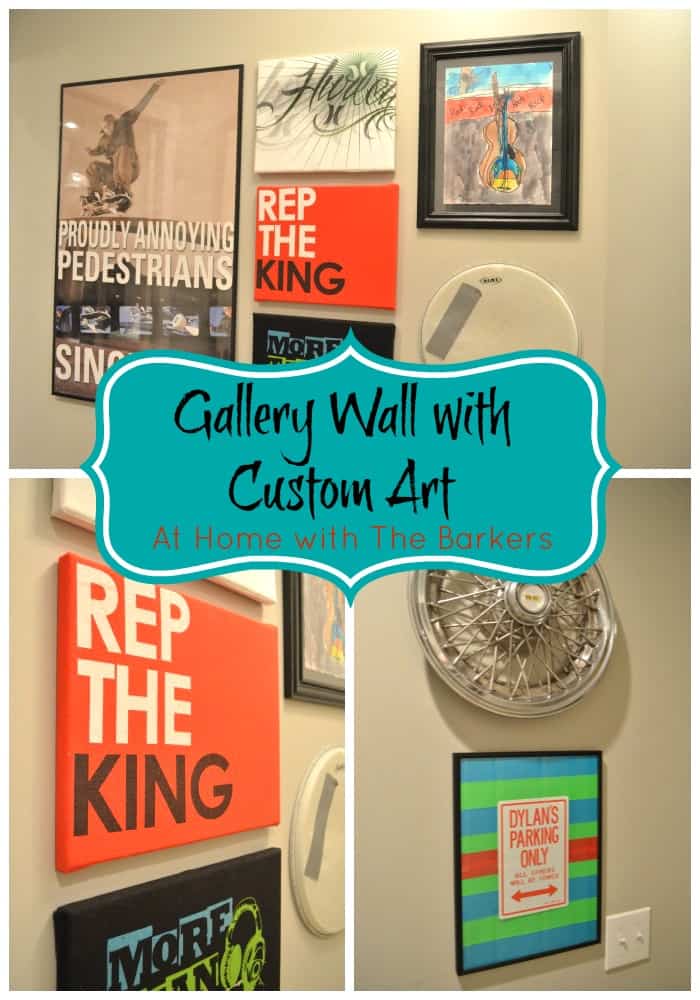 Gallery Walls are all the rage around the decorating world!
Especially a gallery wall with custom art.
They are a great way to showcase family photos, art, and other objects that will give personality to your home.
I have been working on a new look for my teen sons room and we are including a gallery wall in the hall that leads to his room. You can see the beginning stages of his room here.
My son picked items that represent what he loves for his gallery wall…Jesus, Music, and extreme sports! If you are wondering how the car rim ties in…his band director is retiring and he gave away some items he had hanging in the band room! 🙂
The T-shirt Art was custom made by me and my son and it was super easy. Here is the tutorial.
The drum head was from my son's snare, the duct tape was for a hole.
The Dylan's Parking Only was a plastic sign a friend gave him. I just added the duct tape stripes to the card board that comes in the frame and then taped the plastic sign to the center. ANOTHER super easy project!
This was a piece my son drew and painted in elementary school art class.
I loved the way he drew the banjo in front of the guitar!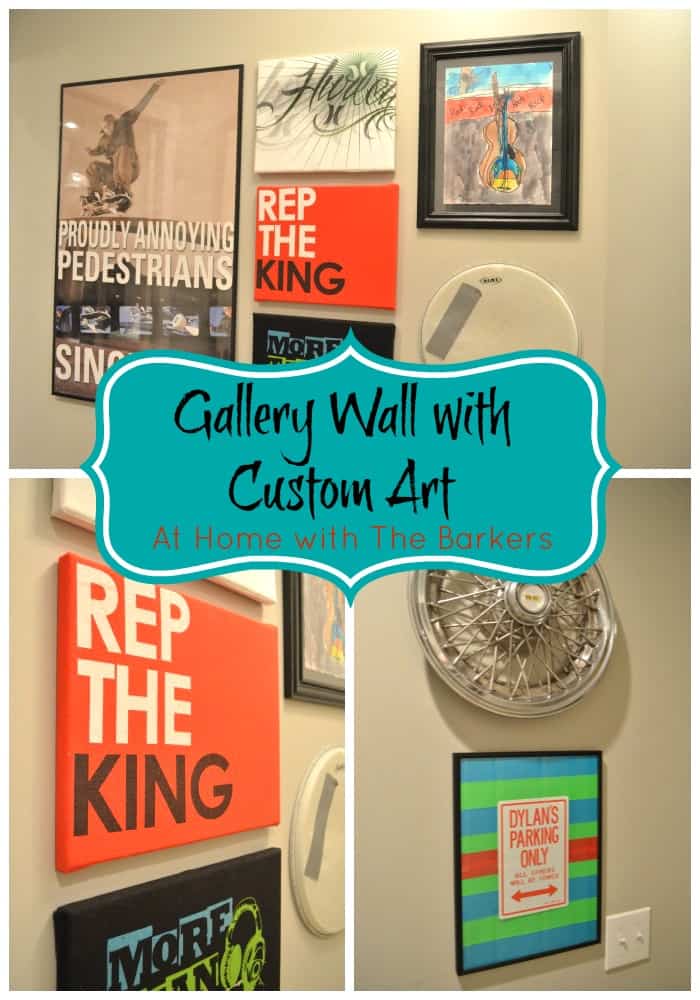 I have lots of other great ideas pinned on my Pinterest Board, Photography and Walls!
If you haven't already be sure to follow me while you're there 🙂
Do you have a gallery wall?
What have you included in yours to make it special?
Thanks for spending time
At Home with The Barkers!
Sonya
Linking up with: