Family Room Tour…
Where we hang out and watch TV…a really BIG one I might add.
Where we laugh with family and friends…because they are crazy funny.
Where we nap sometimes…but mostly just the dog!
This mantle has been painted many times but for now I am enjoying the simple crispness of it…
FOR NOW anyway.
A vintage basket found at a local thrift shop for $1…
…super score! Love it!
The Rocking Chair was Ray's grandmother's…Nanny, as we called her.
It was given to us when she passed away.
Best item of hers I could have received! (That will be another blog post)
The TV cabinet was an "at the perfect moment" find at an Estate sale.
It was part of a bedroom set and I asked to buy only the dresser…
…So happy when I was told YES!
I paid $100, brought it home, removed some drawers and doors
AND of course, painted it right up!
2 days before the TV was to be delivered!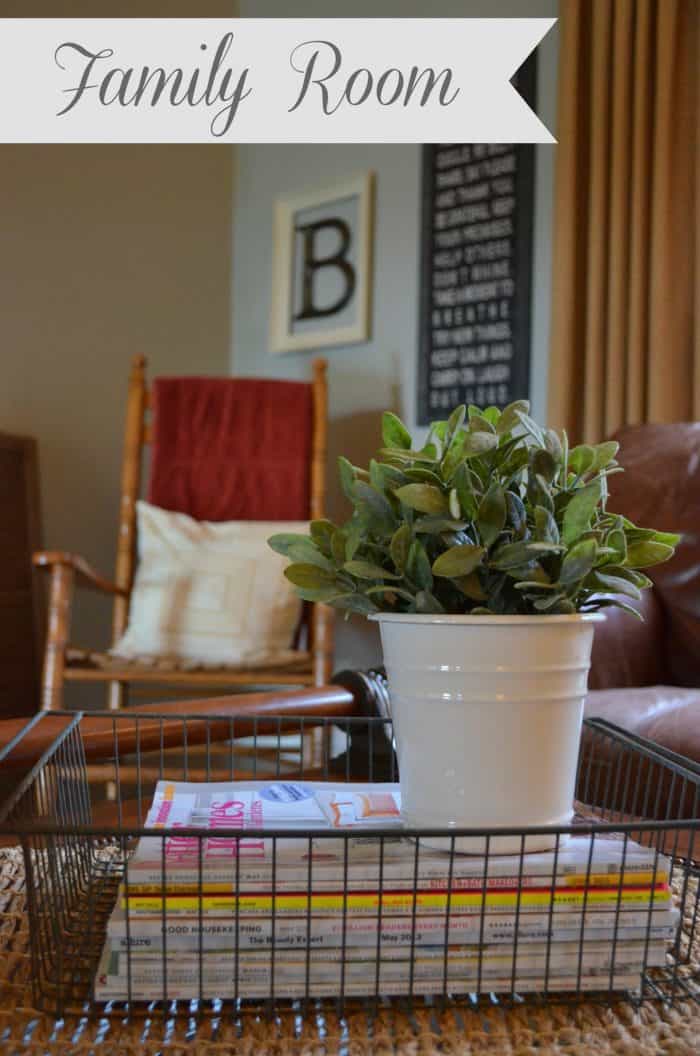 Thanks for hanging out in our Family Room,
Be sure to stop by our kitchen on your way out.
As always…
Thanks for spending some time…
Sonya
***Room Updates include a Wood Plank Mantel Makeover
Linking up to: