Learn how to make this easy t-shirt art with shirts your family has out grown or find sentimental. Fun summer project with kids.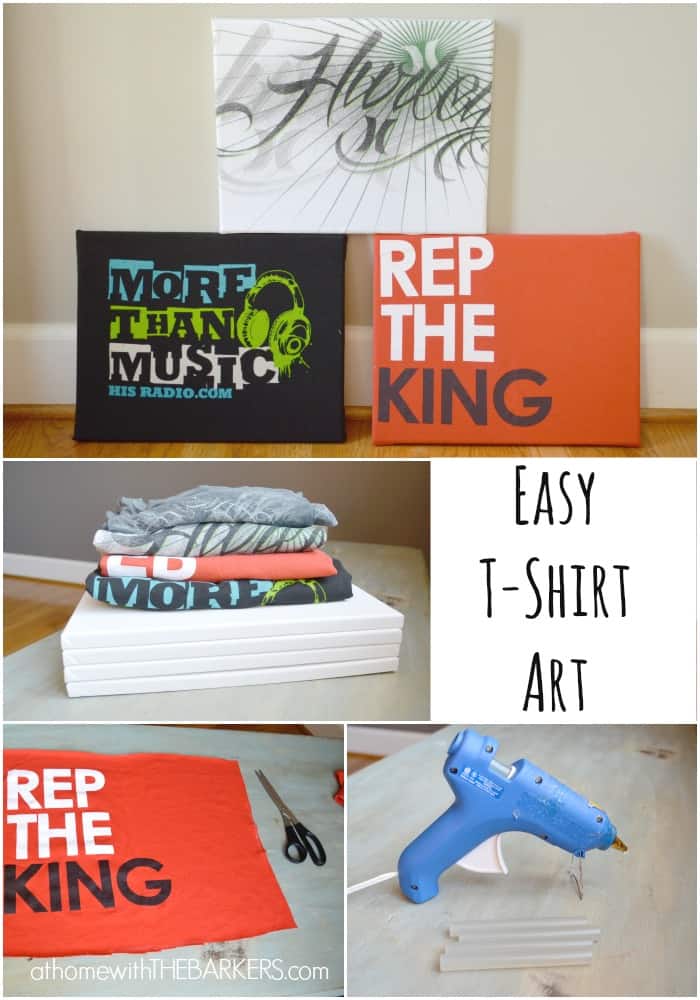 This post may contain affiliate links. Read full disclosure for more details.
I like easy projects that don't take a long time to complete! Plus this one is a great way to be sustainable. Fabric projects like these sachet hearts and this framed NY T shirt art.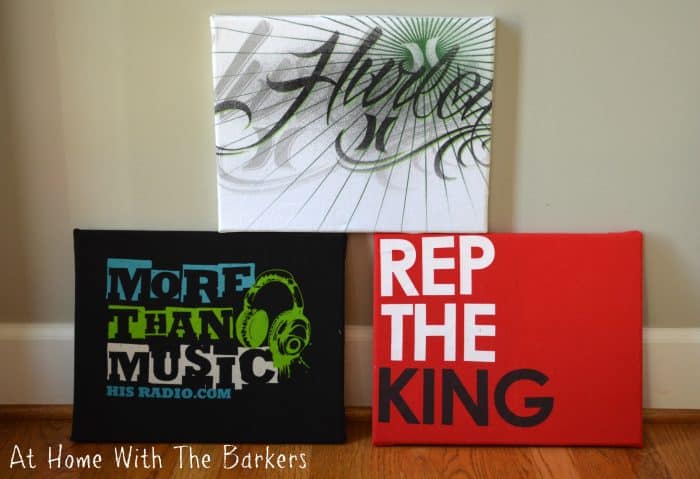 Dylan had just cleared out his closet so we had a bag full of T-shirts to choose from. Clearing out our home is something we strive to do often. I told him to pick out about 4 shirts for this easy T-shirt art and I would see which ones looked best. No surprise to me he stuck with exactly what represents him most!
I had already bought the canvas because I like to have them on hand.
I laid the T-shirt out with the canvas inside of it so I could see exactly how I wanted the finished art to look. Then I took a bar of white soap to mark on the fabric where I needed to cut. I learned this little soap trick in a sewing class I took years ago. Super easy because it will wipe off with a damp cloth.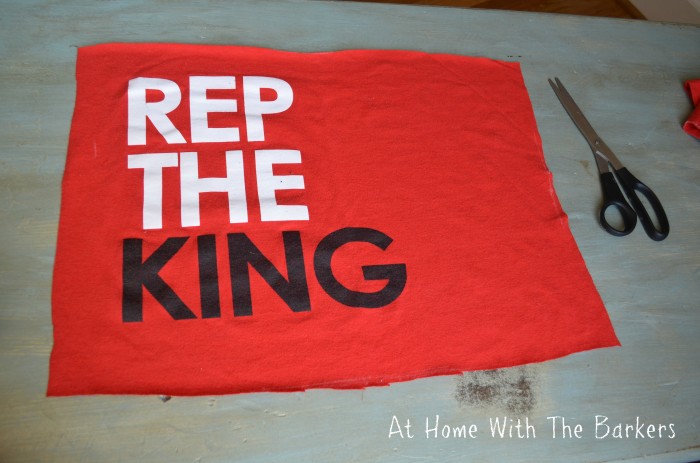 Once I had the T-shirt cut to size I plugged in my hot glue gun! AND just glued it down to the back of the canvas.
Just like that, Easy T-shirt Art!
You can see progress of my son's room here. I will have the entire room posted soon and you will see this art on the wall!
To see the gallery wall that included this art go here.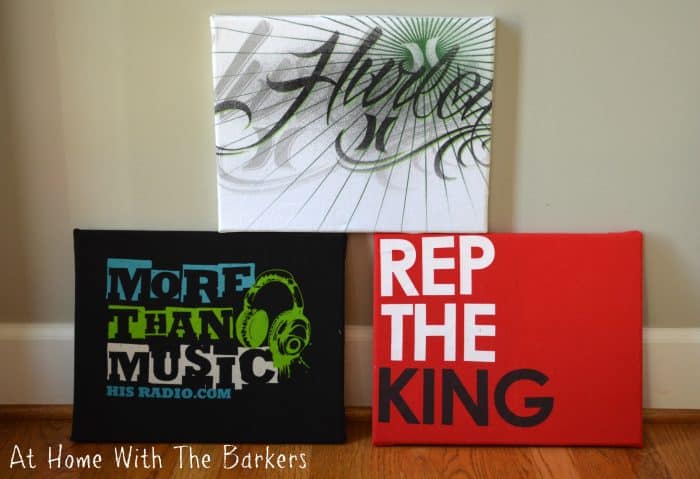 Do you have other great ideas for T-shirts?
I would love to hear them! Share in the comments!
I have more gallery wall art projects if you are interested in creating your own.