Outdoor Entertaining Servers
I love having parties, all year round, for any reason at all. Entertaining friends and family just makes me happy. Outdoor entertaining servers can make a party more festive and they can be anything you want them to be. Creative and functional are always good too!
I've pulled together some outdoor entertaining servers that I think will inspire you for your next party.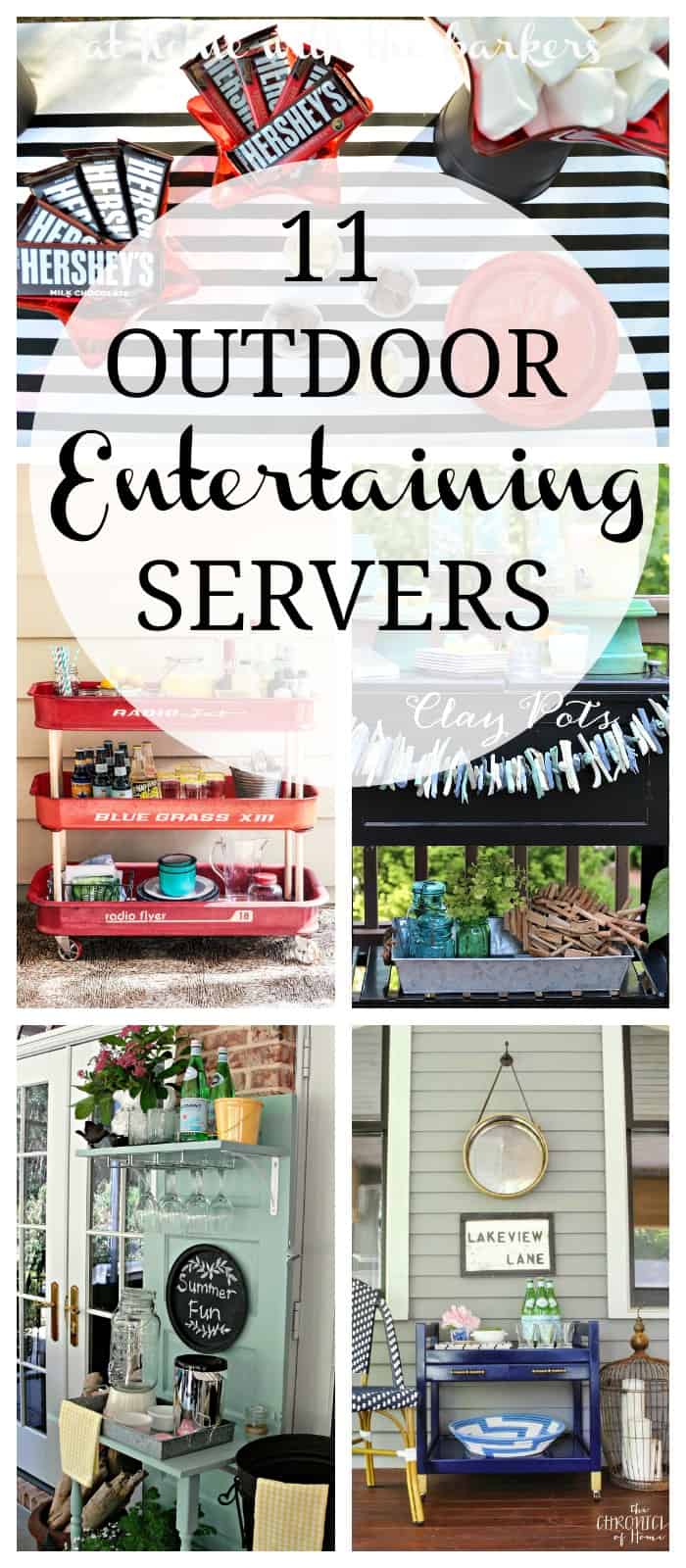 This radio flyer beverage cart is about the cutest thing I've seen for outdoor entertaining, or indoor for that matter. I think you could use it for many things, from blankets and games to sunscreen and bug spray.
Source: Country Living Magazine
I love using items multiple ways and I these clay pots are the perfect example. Great drink and cupcake stands.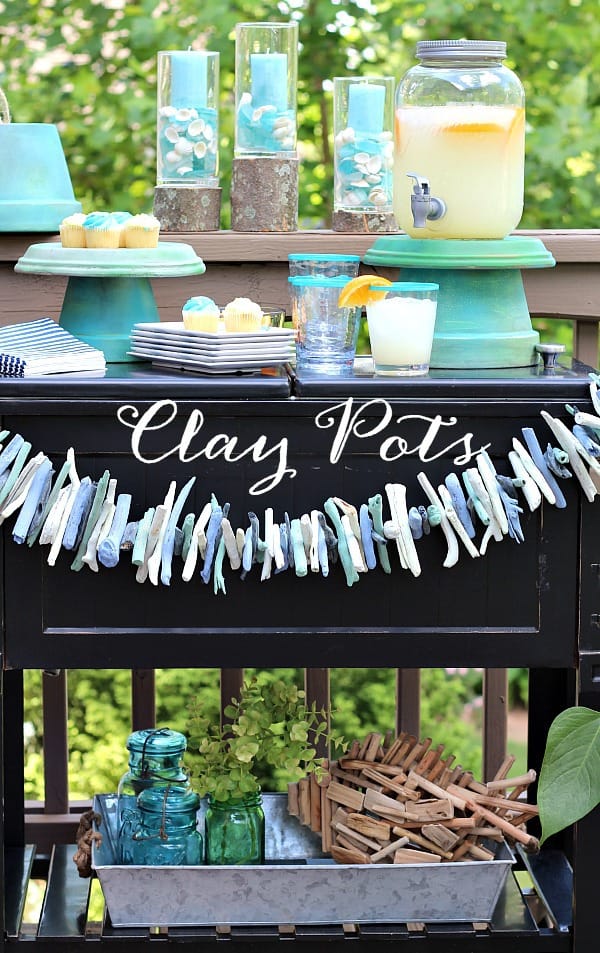 Gorgeous navy bar cart for a porch.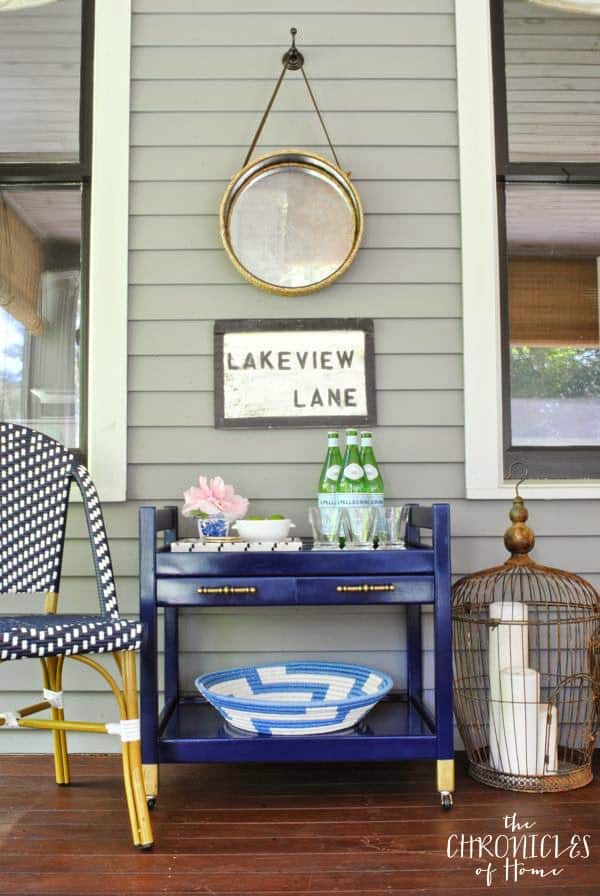 Source: The Chronicles of Home
Flower pots and gift wrap make a great table setting for a S'mores dessert bar.
Source: At Home with The Barkers
This DIY serving tray is the perfect drink holder.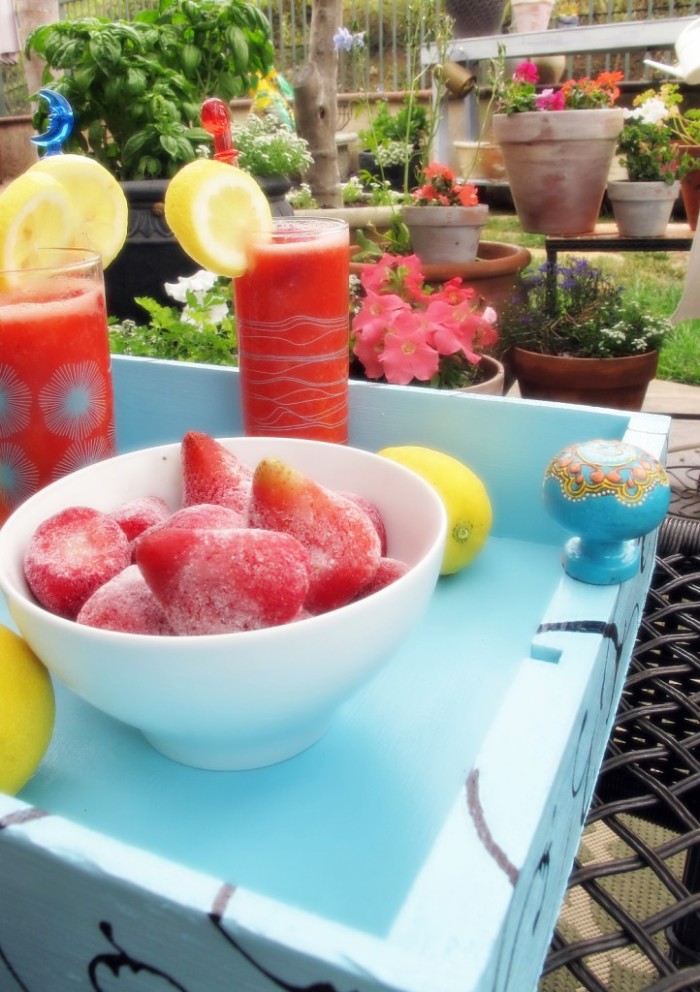 Source: My Uncommon Slice of Suburbia

I love this indoor bar cart because you can take it outside for your party too!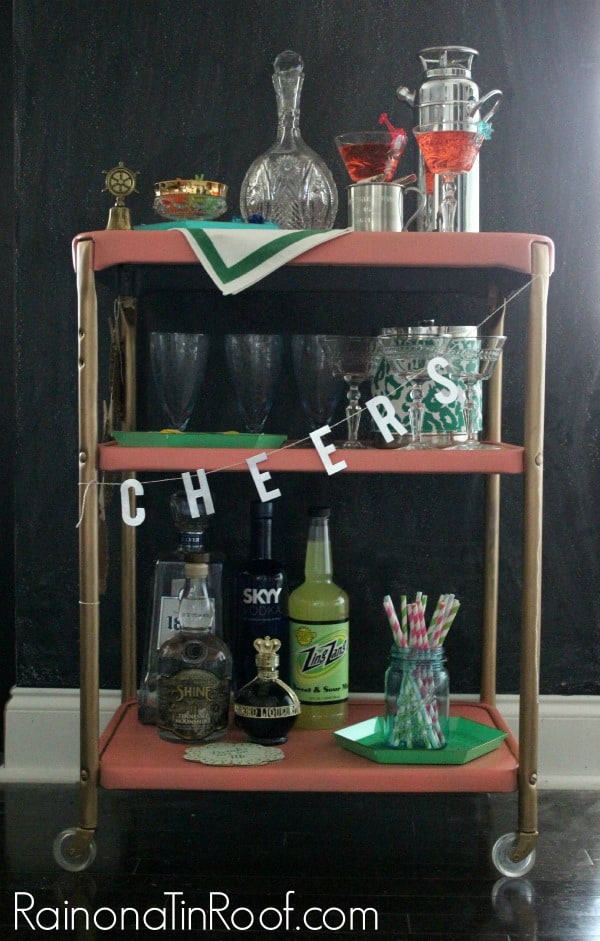 Super creative use of thrift store pieces for a fun cake stand. Now I want a piece of cake.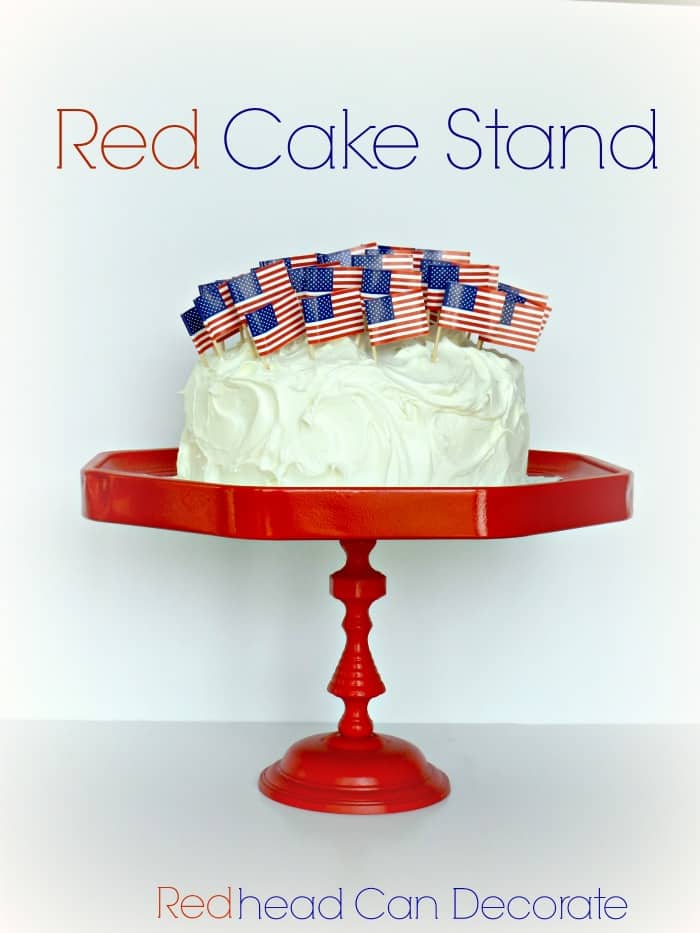 Don't let any free supplies go to waste with this crafty carrier!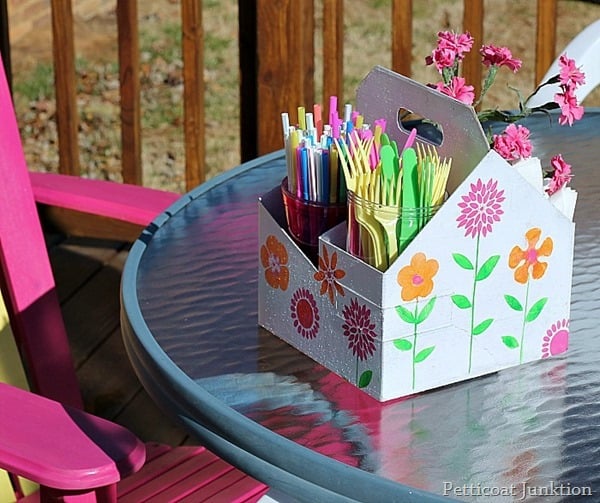 Building your own beverage station is an awesome idea!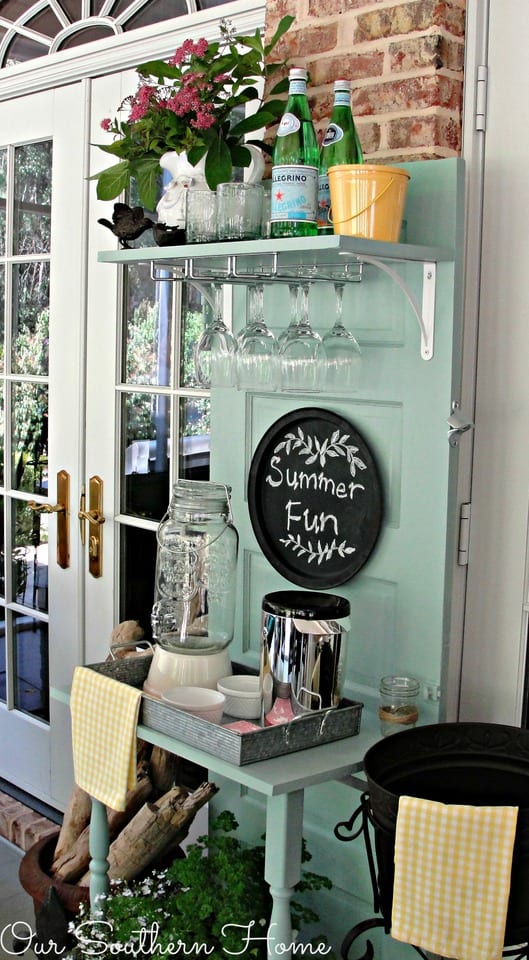 Love this rustic setting for a summer party table.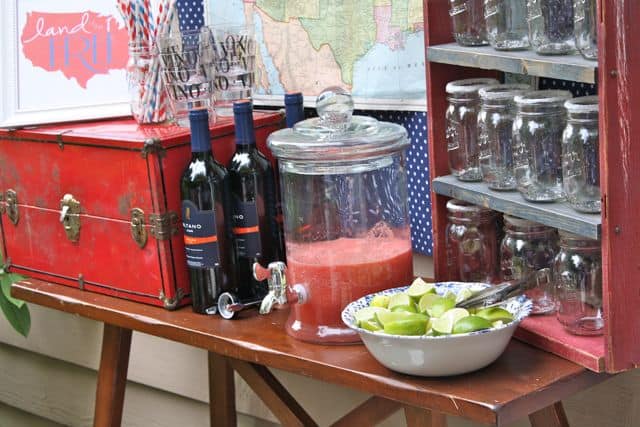 AND for your table setting, these flowers will look perfect in this DIY plant stand.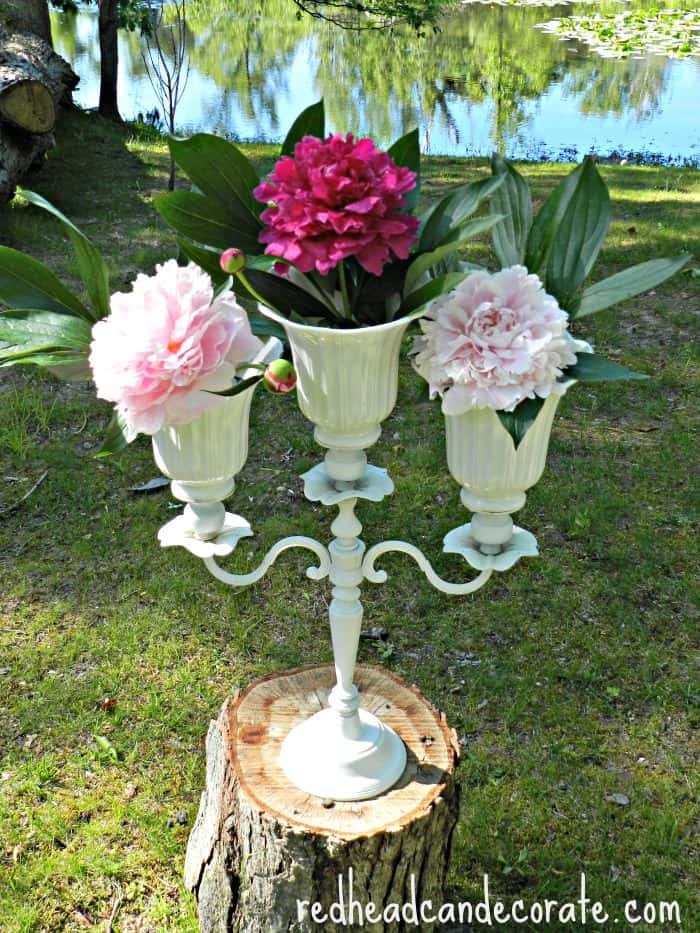 Remember, hosting a party is never about all of the things that make it pretty, that's just the extra stuff. The real party is about being with others, sharing your home and friendship.
Happy Hosting!