Black Kitchen Cabinets The Ugly Truth
Decorating mistakes happen and sometimes I have to admit I'm wrong. True, it happens. You see, I had wanted my cabinets black for a long time. When I first saw the kitchen of Layla from The Lettered Cottage years ago I wanted to try black kitchen cabinets in my own home.
Last Spring I painted my cabinets as part of the One Room Challenge 6 week room makeover. I decided on a two tone look with the bottom cabinets black. I'm writing this post, black kitchen cabinets the ugly truth as my 18 month review.
UPDATE: we have updated our kitchen and you can see the full DIY kitchen makeover reveal NOW!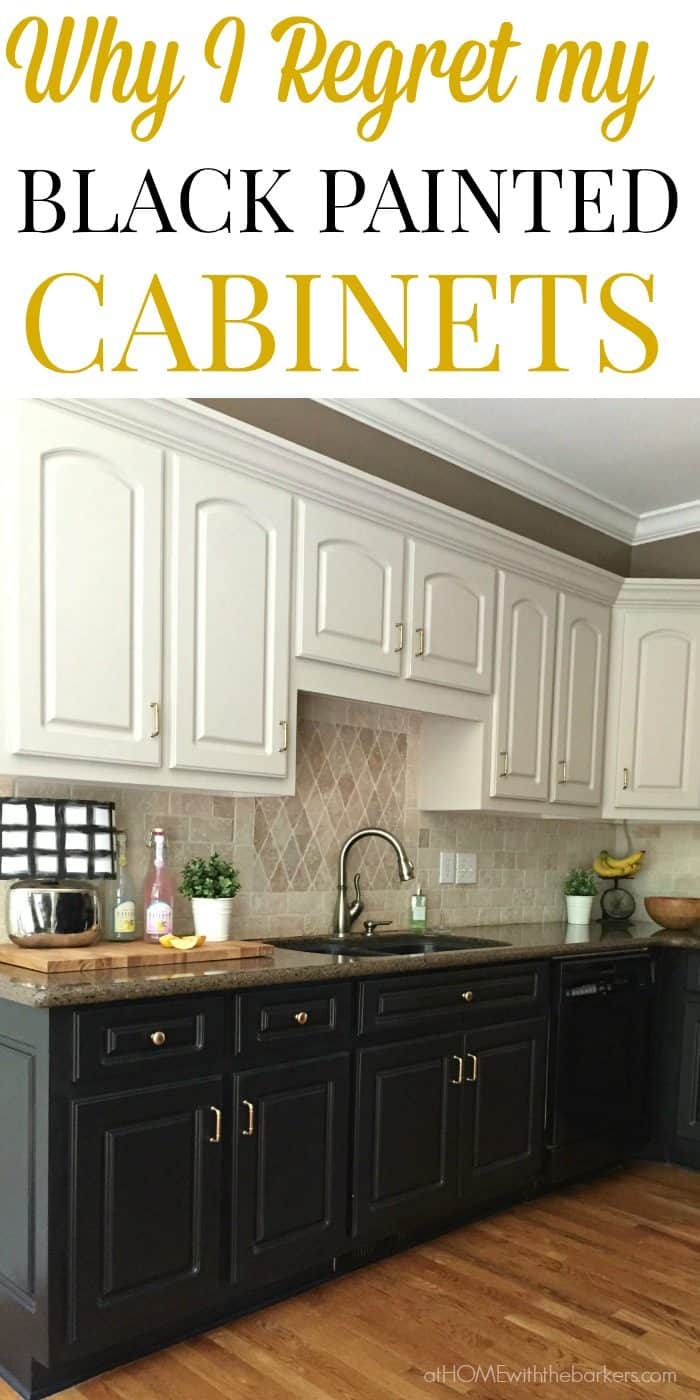 Affiliate links are provided in this post for your convenience, see full disclosure here.
The UGLY truth behind Black Painted Cabinets
First, I really do love black painted furniture in home decor. The TV cabinet in my living room is painted black and it looks amazing. It's a free standing piece with lots of light color around it so it holds its own well.
Secondly, this chalky finish paint I used on my cabinets has held up really well. I use it all the time on painted projects.
Now for the reasons I think my choice to use black in the kitchen was awful…
1. Makes my space look smaller
You know how in fashion black is slimming?
Well it's true for black painted cabinets in my kitchen as well. The way my kitchen is designed I have lots of light by the breakfast table as you can see here. The big window and the white wood planked walls help.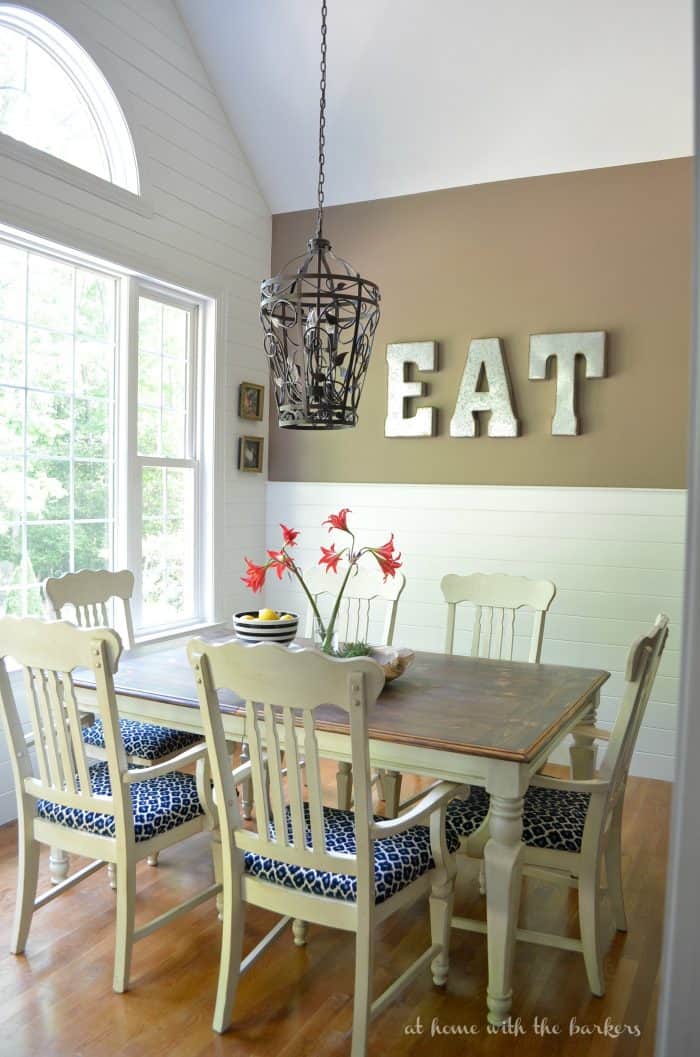 The ceiling is vaulted and carries great light. When you turn around and face the kitchen area of this space the ceiling drops down to the same height as the rest of my house, nine feet.
This is what you see.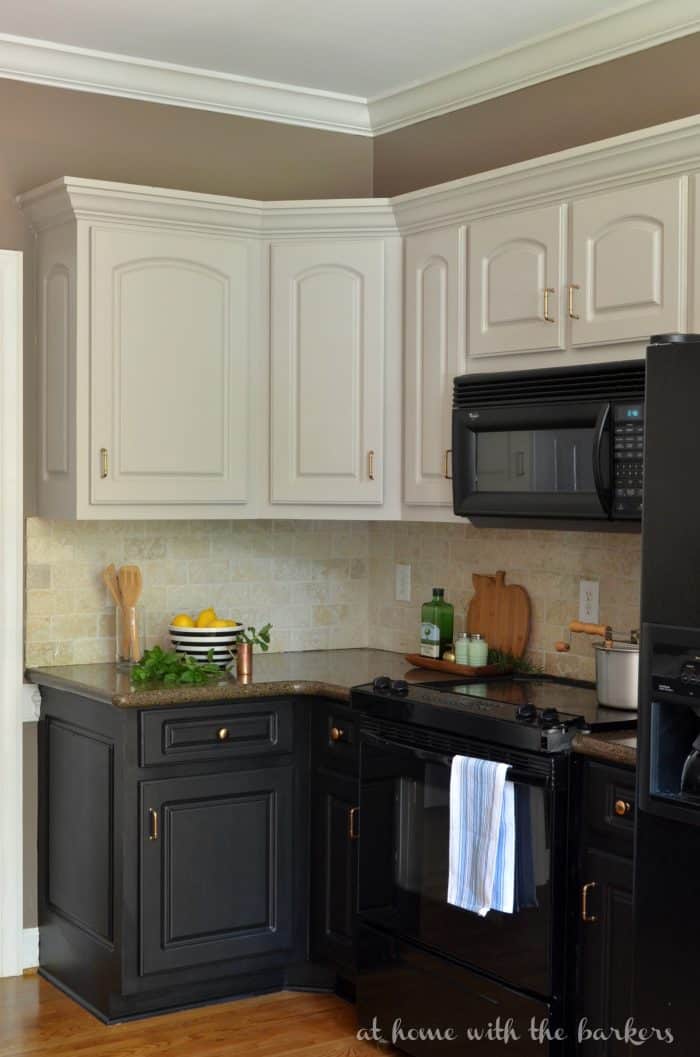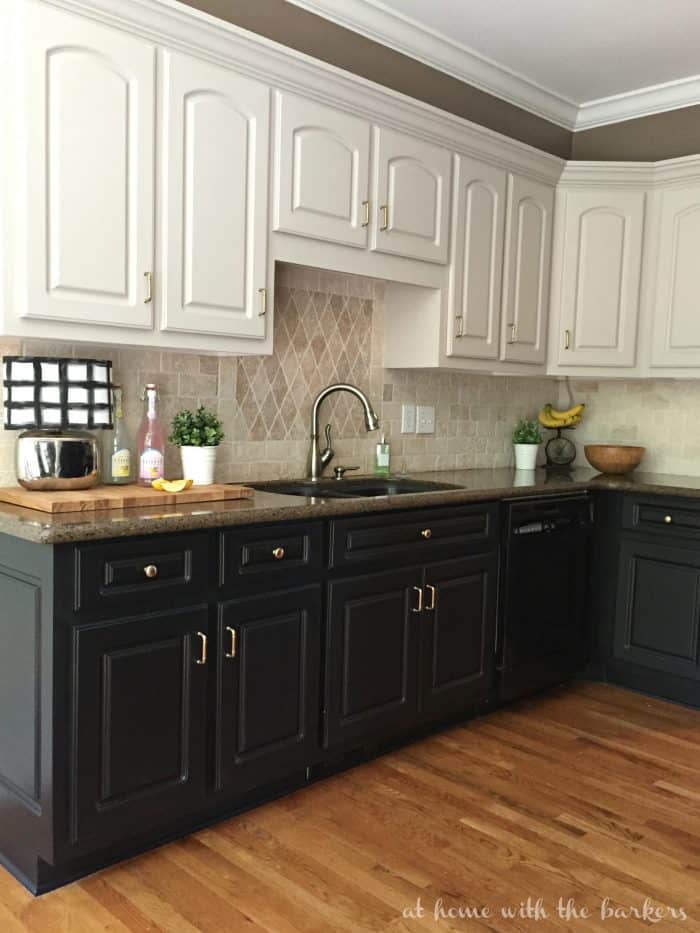 It does look pretty but you can see how the lower cabinets almost disappear. These photos were taken on a very bright day but you can imagine how dark it looks at night and on cloudy days. I spend so much time in this space that it sort of brings me down.
I think this is the one time when slimming black is a bad thing. In home decor I usually strive for making a space feel larger not smaller.
2. Always Look Dirty
The other and most annoying thing about the black in my kitchen is how dirty they always look.
Have you ever owned a black car? Well, I have and this is the same idea. I know that I can wipe my cabinets down but I don't want to do that every time I cook. . All the neat freaks just gasped, lol.
They look dirty all the time. Food and dust show up easily.
I am about to get real here and show you some true life unedited photos I took today with my iPhone. You can see what I have to look at on a daily bases.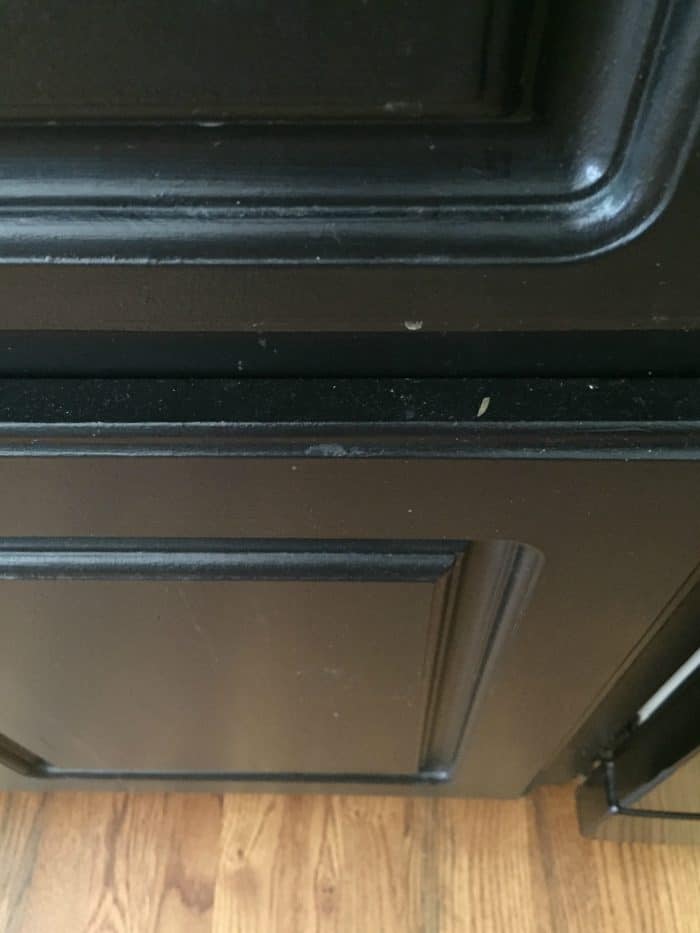 It looks terrible, I know.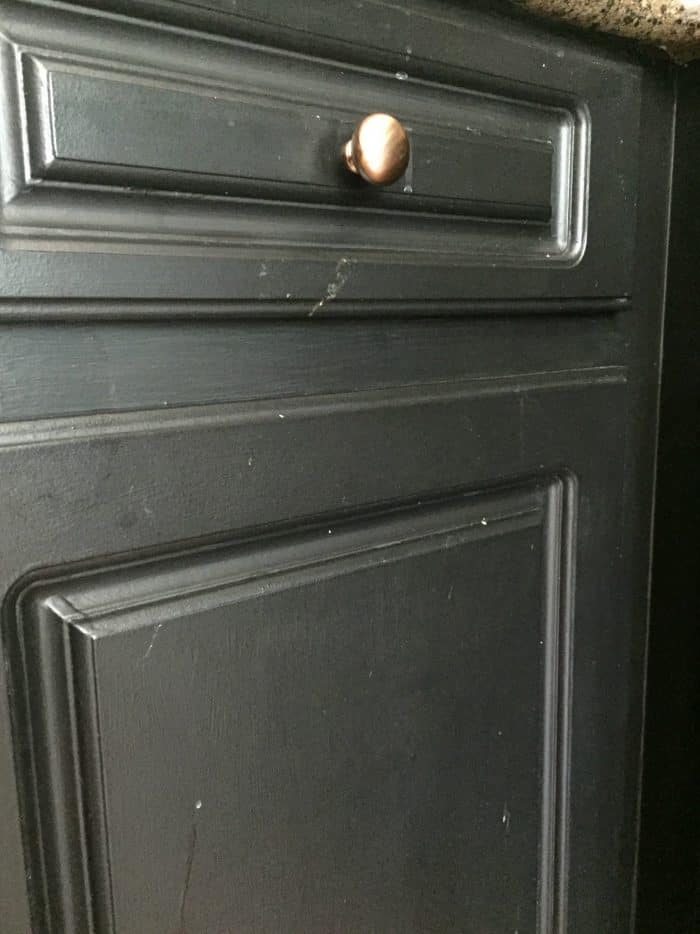 I have lived with this long enough and I am ready to go back lighter.
The cabinets were antique white with glaze before the black and I am currently trying to decide on true white or a creamy white. You can see them HERE and HERE.
NEWEST UPDATE: DIY Kitchen Makeover Reveal
I'd love to hear what you think about black cabinets. Leave me a comment.