Sherwin Williams Black Magic
Looking to add a moody vibe or contrast to your home try Sherwin Williams Black Magic. Learn details about this warm black paint color and see how to use it in your home.
Sherwin Williams Black Magic is one of the best black paint colors to consider for your interiors. This warm black works well with many home styles from modern, classic or transitional.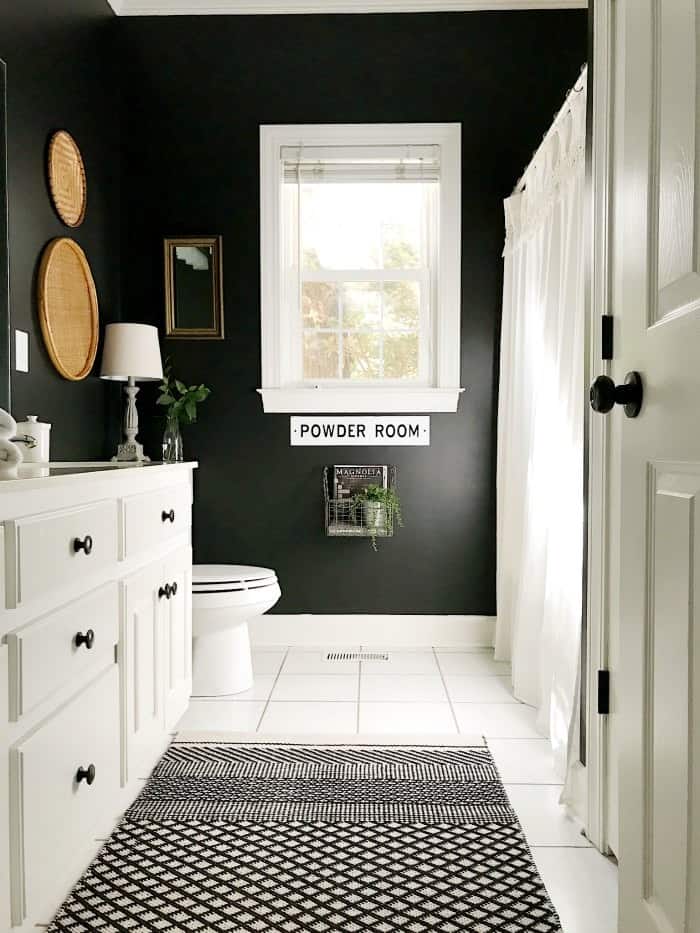 I think many people are scared to use black paint. The biggest fear I have heard is what if I don't like it? My answer is always, just paint over it. I do however understand the hesitation. It isn't an easy color to paint over.
I've done it. This dining room makeover went from black to white recently.
Keep in mind though, it goes on very well and is much easier to paint on than white. White paint takes many more coats to cover than black when initially painting.
I've painted black in multiple spaces around our house. Always Sherwin Williams Black Magic on the walls. After testing the best black paint color for our home it won out.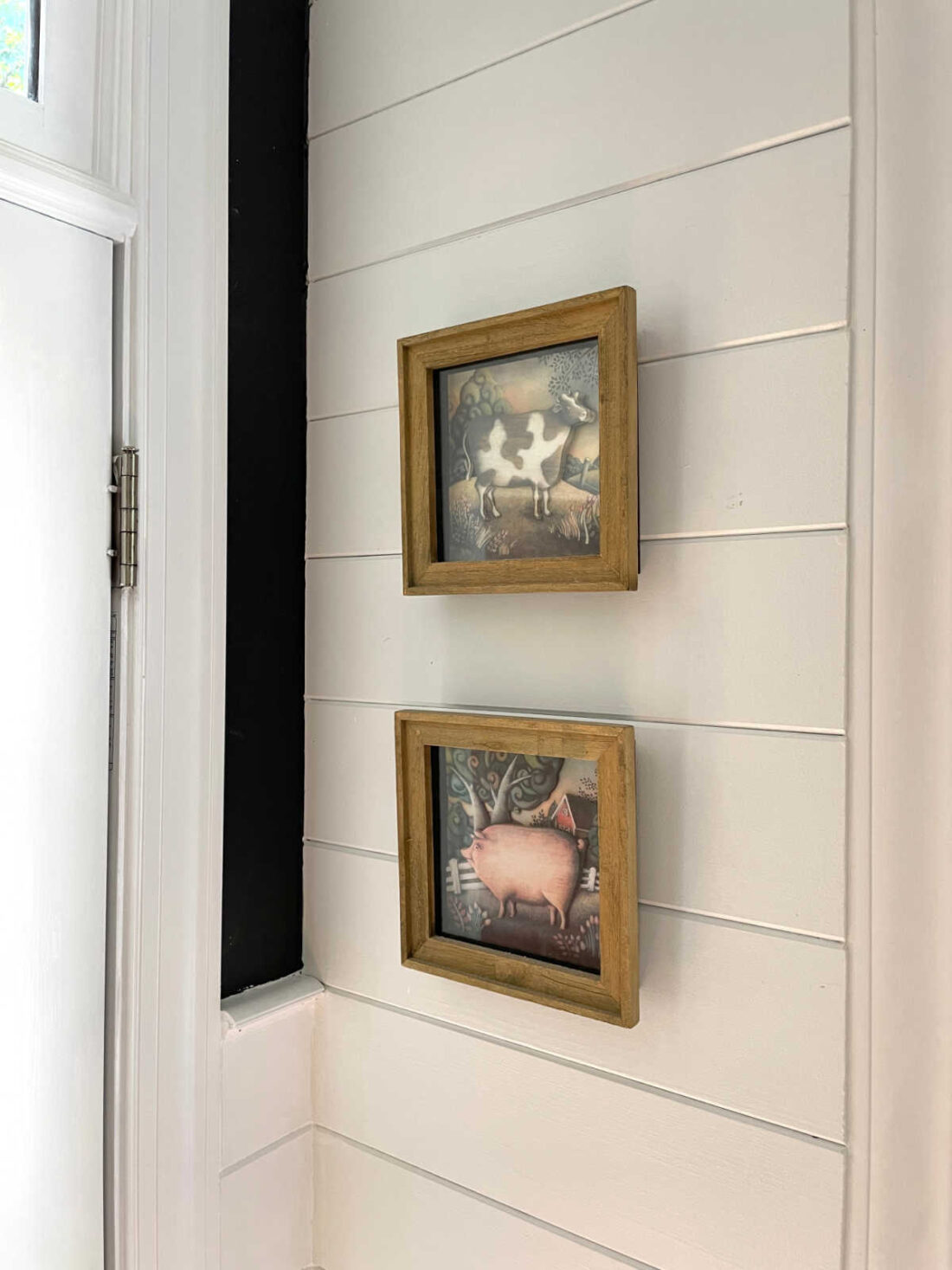 I love how paint can transform a room!
As an avid DIYer I would highly suggest learning to paint. I paint 99% of our home projects. Learning how to paint a room myself is one of my best skills. Don't miss my paint sheen guide so you make the best decision for your paint finish.
Frequently asked questions
What undertone does Sherwin Williams Black Magic have?
Black Magic paint color is a warm tone black. By looking at the color value you see it has R-50. R is red. Red is a warm color therefore giving the black magic a warmer look and feel.
Black Magic vs Tricorn
Tricorn has a slight more blue black tone than black magic. If you look at the RGB numbers of each color you will see Tricorn are a little lower.
Is it good to paint walls black?
YES! There is a misconception that black will make a room feel smaller. Black paint can actually open up a space making it feel larger and more inviting if there are enough windows and/or contrast with white.
How do you prepare your walls for black paint?
The same as you would any color. Clean, dust free walls are best for all paints.
Learning how to paint a room in your own home is the best DIY skill to know.
Where to use black paint
accent wall
bathroom
tray ceiling
kitchen
cabinets
front door
furniture
Use a designed bathroom paint that can hold up to humidity. Our black bathroom is a guest room and not used often for showers so I didn't worry. If your bathroom gets consistent steam you'll want to consider a Kitchen and Bath paint.
Also, using a latex paint in a satin, semi-gloss or gloss finish will work. You're wanting a paint that is washable because it has the ability to take on more water.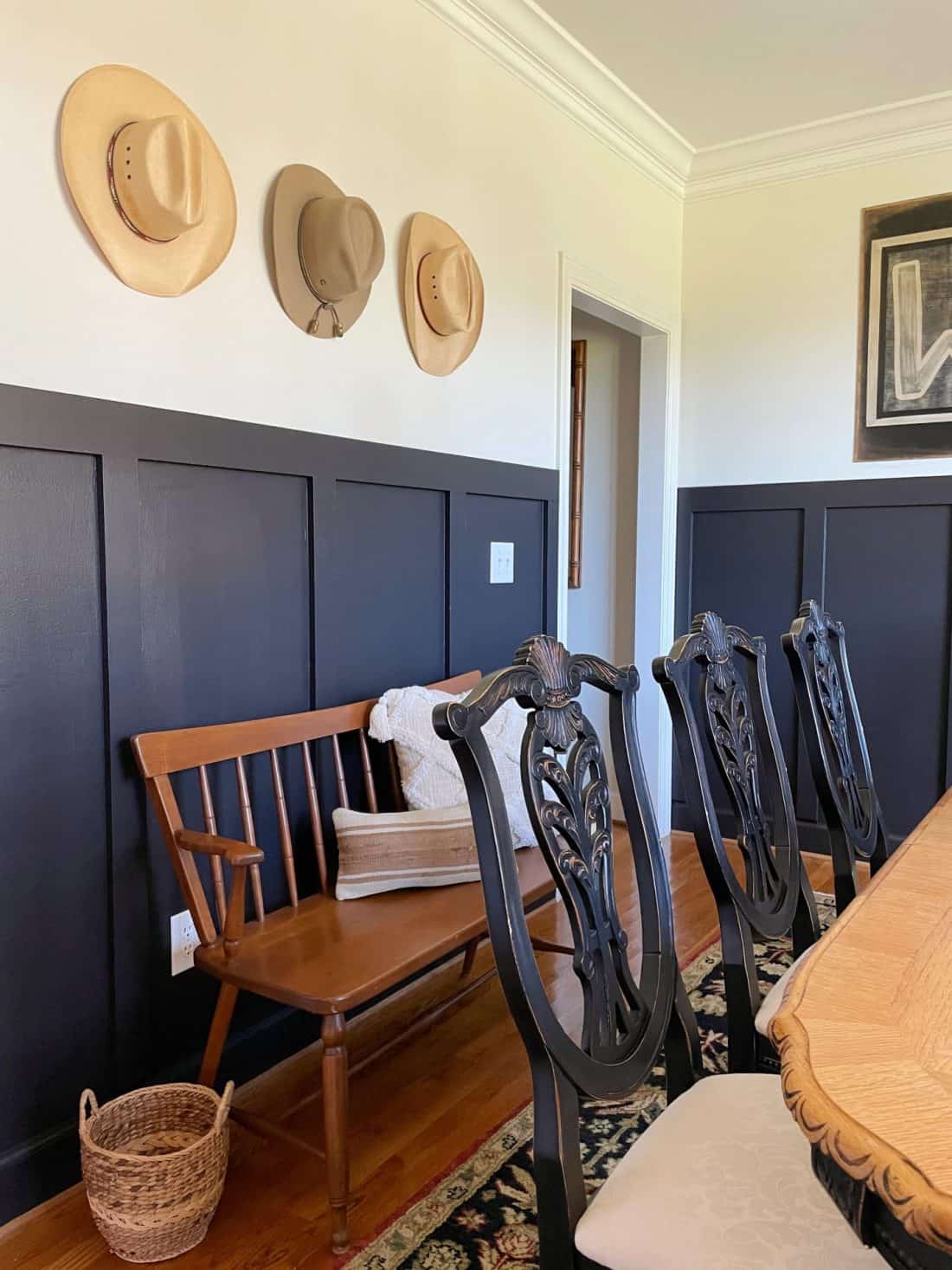 Why choose Sherwin Williams black magic
cozy a space
bring out furnishings features
contrast
timeless
neutral
offers boldness yet simplicity to a room
sophisticated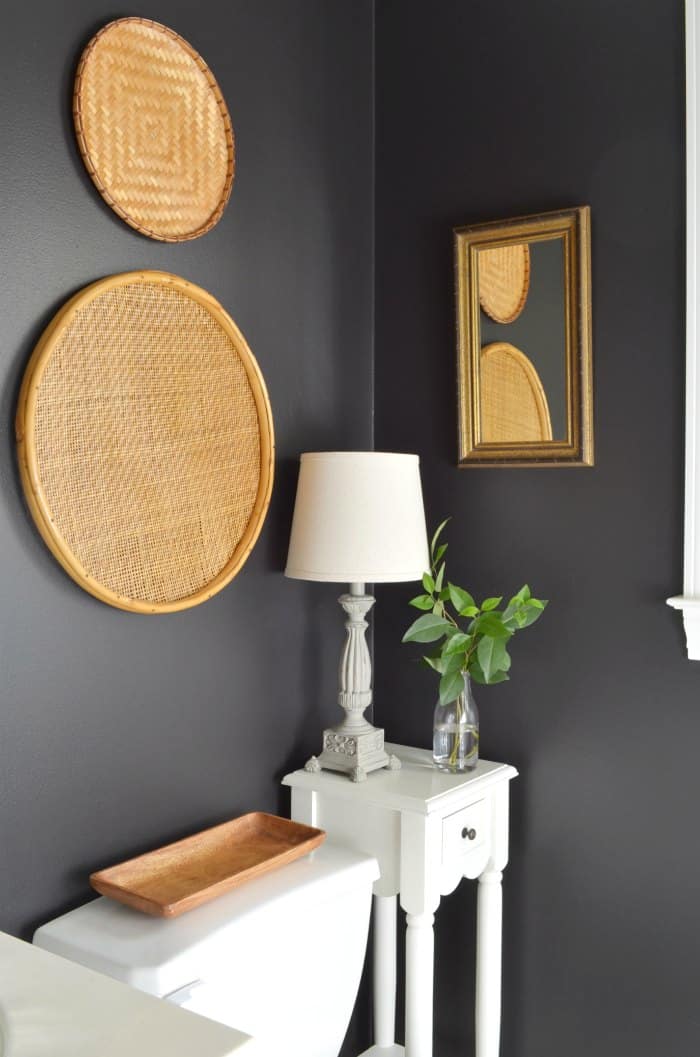 Sherwin Williams Black Magic paint color details
R:50 G:49 B:50
Hex Value:#323132
LRV:3
Color Collections: 2015 Unrestrained, High Voltage, Creative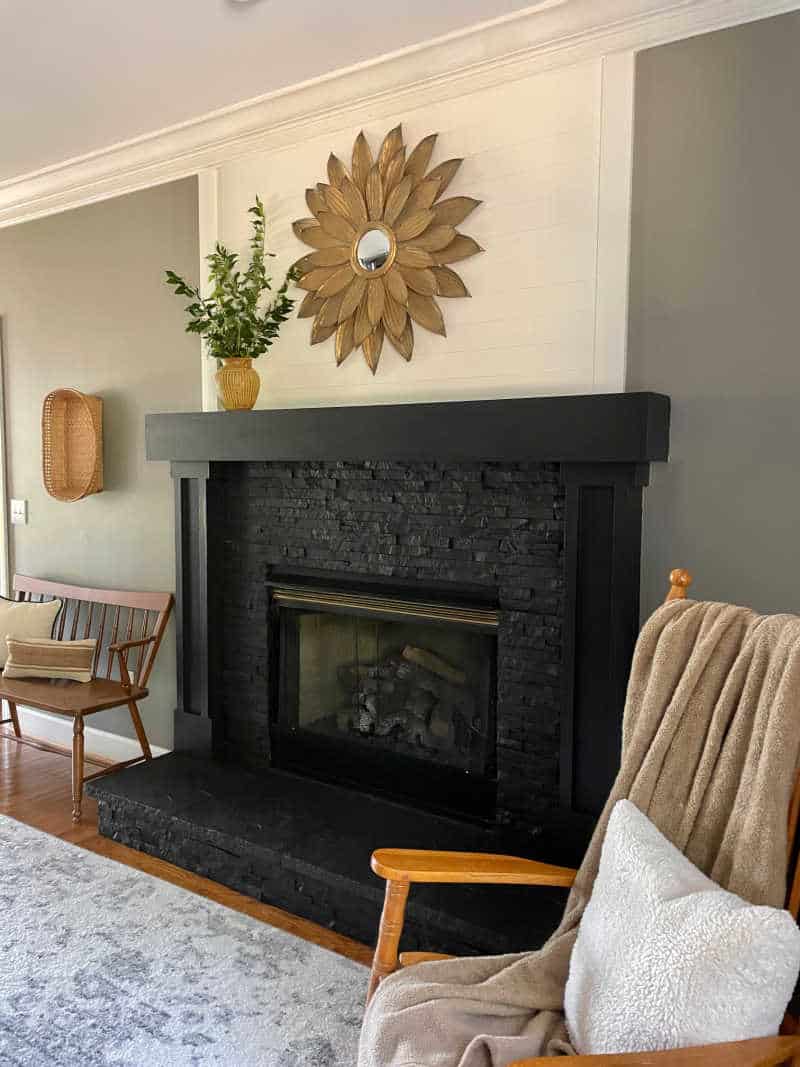 Light Reflectance Value
Light reflectance value or LRV as you will see it written when describing paint is the measure of how much light is reflected from or absorbed into a painted surface. On a scale of 0-100, pure white is 100 with pure black being a zero.
RGB Color Values
RGB is red, green and blue. These paint color values are listed from 0-255 with zero meaning pure black and 255 being white.
You don't need to understand the full details about LRV and RGB to choose a color but knowing the little I shared above will help you tremendously.
I hope this helps you feel more confident in choosing Sherwin Williams black magic paint color for your home. As you can see from all of the photos, I use it lots.
Check out our entire home paint color palette to see what else can coordinate with black magic.