A DIY dining room makeover that is budget friendly and stylish. See how paint and creative ideas can give you a new space in just a few days. Refresh any room in your home with these same ideas.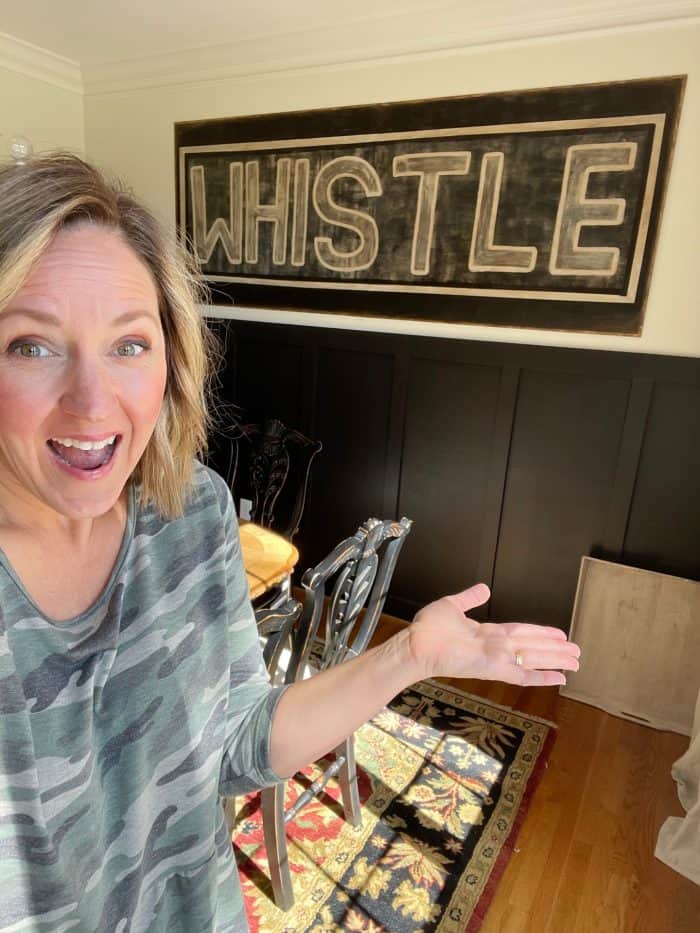 This post contains affiliate links.
Like most rooms in our home, the walls are like a coat of many colors. The layers run deep. BUT this dining room has to be the clear winner with the most different colors of paint in the years we have lived here.
If you missed it, I recently shared all of the dining room decorating styles. The before and after home decor projects post is the best place to see our home over time.
While I am sure you are here mostly for photos, I still have to list all of the details for those who really need to know. Each of the projects will be listed separately and I will add the links for those tutorials after I have written them. Updated with links below.
DIY Dining Room Makeover details
Painted board and batten Black Magic from Sherwin Williams (had leftover paint)
Upper wall stayed same from last refresh and is Pearly White from Sherwin Williams
No sew drop cloth curtains ($20 for 2 drop clothes)
Faux antique paint on chandelier (had wax on hand)
DIY vintage look wood wall art ($22 for 2 pieces of wood)
Painted lamp base (sample paint on hand)
Swapped rug from one I already owned
The story of why I chose the word WHISTLE will come when I share how I made it.
I will create a shopping guide at the bottom of the post to link similar items. There may be something you could grab to transform your space without doing any actual projects.
Here is where the dining room started. The green was the most recent makeover. The next photo was from the day we moved in in 2007.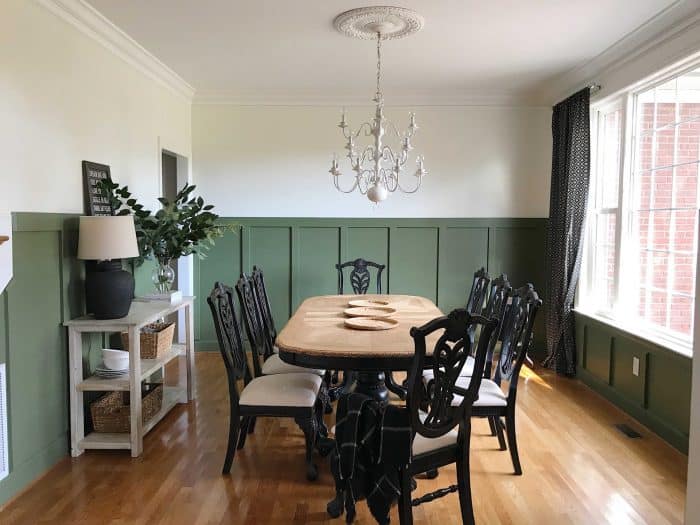 The dining table is a 20 year old set from Rooms To Go. I spray painted it black many years ago. Then went back a few years later and stripped the paint off the top.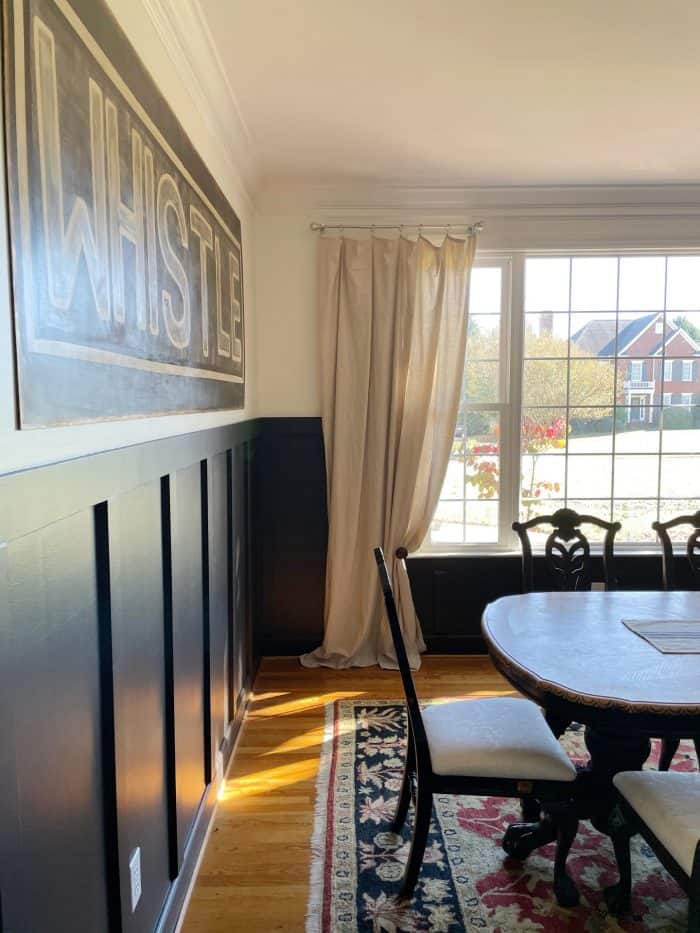 The hats on the wall are my dads. My sister had them in her storage building. I grabbed them quick. I like how they are dirty and really worn. My dad had horses when I was in college.
I took a horseback riding class as an elective while I was at Clemson. It was so fun but no joke. None of the others kids in my class had ever rode a horse so I was stuck with the biggest, boss man horse. Ride a Jet Rocket was his name. I have a photo somewhere I should find.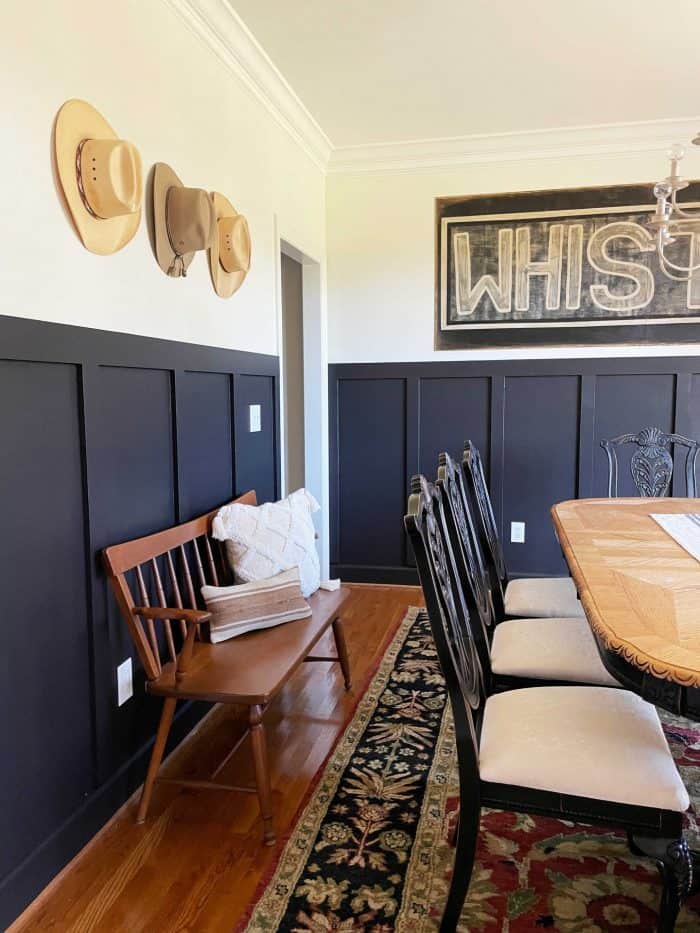 Dining Room Refresh
The dining didn't really need a makeover, it was pretty already. BUT I have wanted this room black from the moment I painted the bathroom with the black magic. I also wasn't loving the paint color combination of the green in the dining room with the Adaptive Shade paint color of the foyer.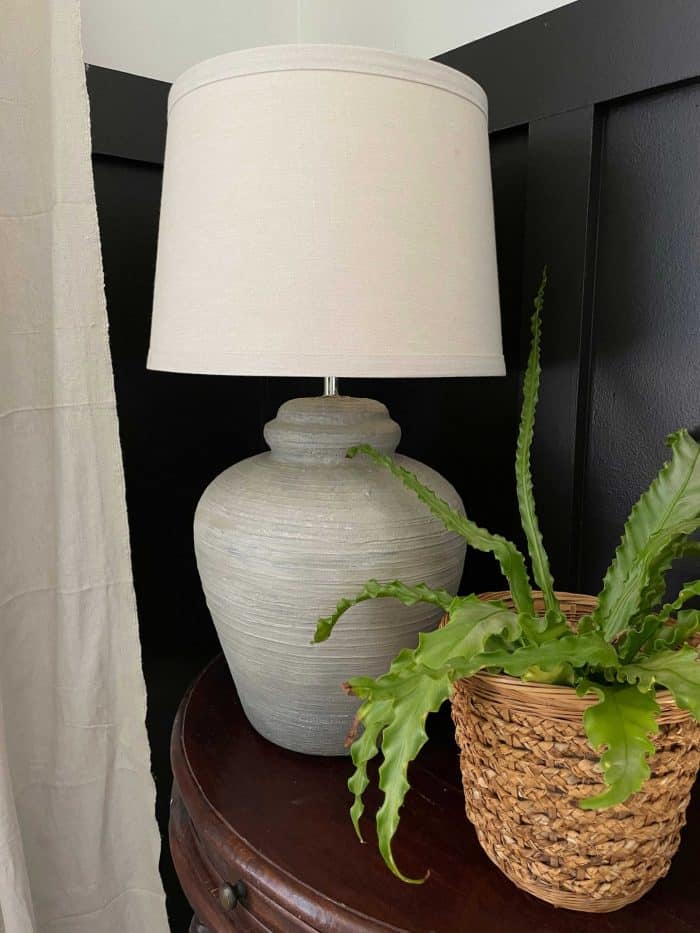 Ray built the shelf / server table in the before photo for Sarah Beth's dorm room. She took it back to her apartment so Ray plans to build me another one, just longer.
So for this makeover I took some photos with a bench there and some without. This allows you to get an idea of different looks.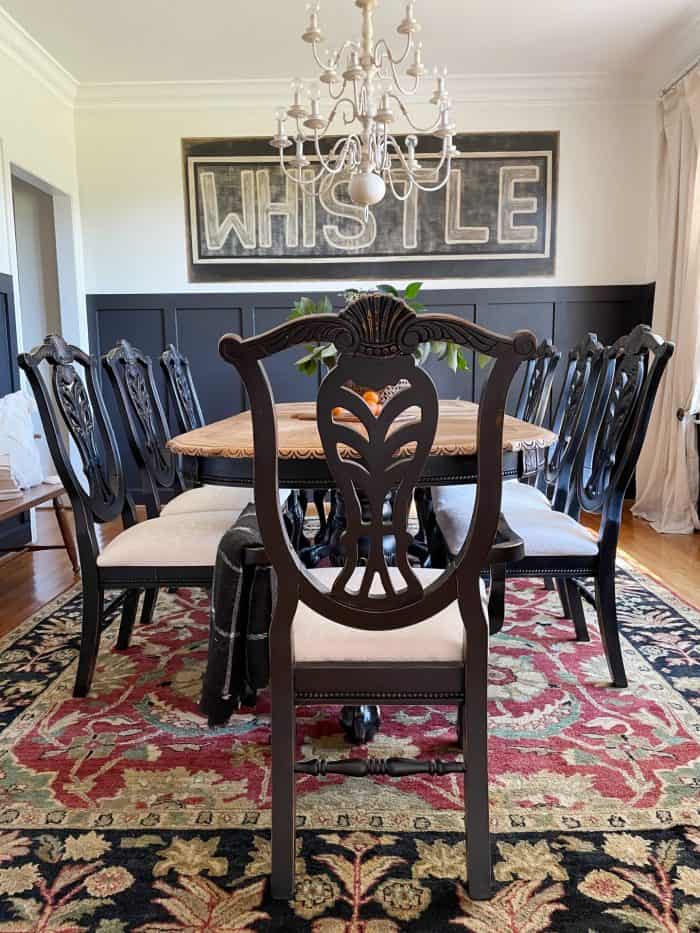 I would eventually like to change out the chandelier for black iron. For now, I used dark antique wax and gave this one a worn look. I think it looks good.
Look at this cool view and photo with my new cell iPhone 12 Pro!
I didn't have a budget for this makeover because we are paying for two kids to go to college.
I think it was great to get super creative and get a totally different look in the process.
My style is rustic modern. This room now is rustic traditional. The way I would move more to my true style would be to have less curvy furniture and more straight lines.
For now, I am happy with this room. It feels cozy.
Tell me, what do you think?
GET THE LOOK Ideas: