Spray Painted dining room table and chairs
See the before and after photos of our spray painted dining room table and chairs along with the tool that you must buy.
I love paint, all kinds, no paint snob here!
Paint is the best way to make something look totally different, new or old if that is the your decorating style.
Since painting furniture is my decorating love, I thought I would share a before and after with you of my spray project.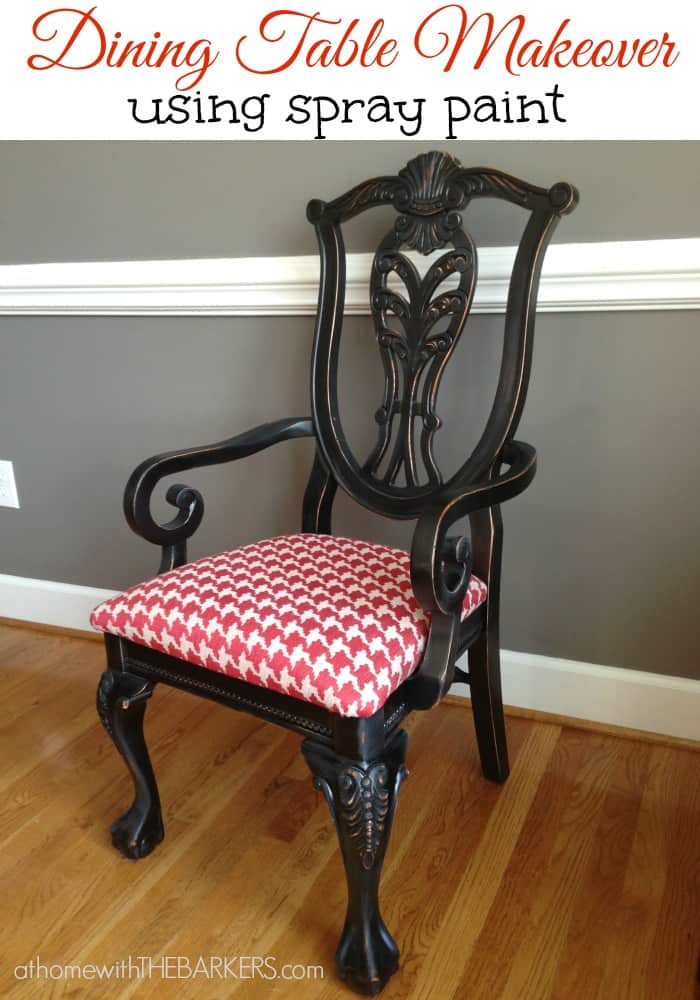 Dining room table and chairs after.
and here is one from last Christmas…it's a bit dark because it was night time but it is still festive and pretty.
The chair after…
I spray painted the entire set with Rustoleum Semi-Gloss Protective Enamel, Black.
Yep, you read that right…spray paint on an entire dining room table and 8 chairs.
This is not very hard but there are a few things you should know. Buy the comfort spray handle that you can attach to the top of the spray can. Otherwise, you may never feel your finger again! Be sure to go lightly and use even strokes. When doing the table top this is MOST important. Hold the can far away from the table so that you do not see any paint lines. After painting is all done and dry you can distress, like I did. You a very fine sand paper so you don't leave scratches on the paint. I then used a clear wax over my entire surface.
You can also see how I recovered the kitchen chairs with this beautiful red and cream houndstooth fabric.
Here is a sneak peak of my painted dresser I currently have in that space. It is painted with Annie Sloan Chalk Paint in Emperor's Silk with Dark and Clear wax.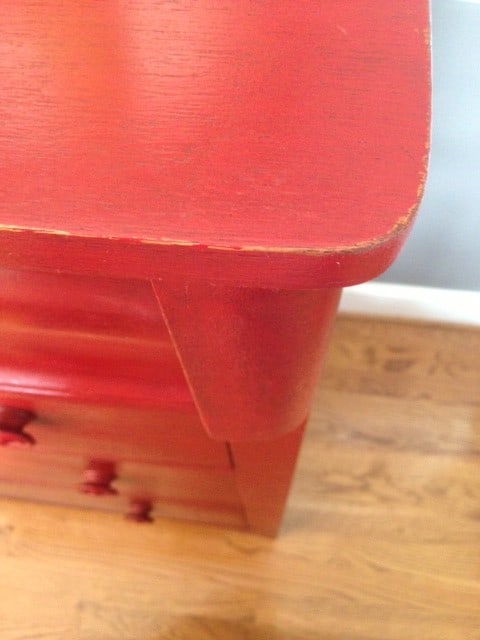 I'll be sure to show you this finished room…one day…until then I'm curious…
Do you tend to stick with one particular brand when you paint or are you like me and go with whatever you think will work?
I love paint, do you?
I also used spray paint on the chandelier makeover.