Best Black Paint Colors by Sherwin Williams
Learn how to choose the best black paint colors for the interior of your home. This post will show you black paint options from Sherwin Williams. Black paint can be warm, cool, moody, timeless and classic.
Finding the right black paint will make all of the difference in creating a room you truly love. Black magic is the best color for our home.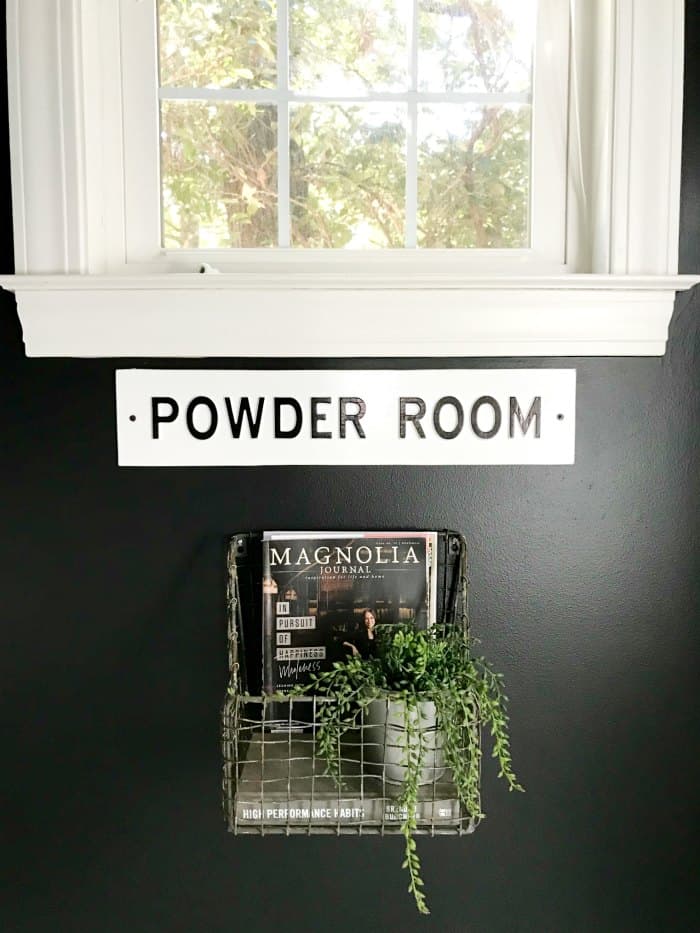 This post may contain affiliate links. See full disclosure.
Learning to paint a room top to bottom is the best DIY skill to have in my opinion. It gives you the ability to makeover a room on a small budget. Knowing how to choose the right paint and color, will have you loving your new found skill.
Black paint in home decor can take a room to a whole new level. It's one of the colors I use in our entire home paint color palette. After painting my lower kitchen cabinets black almost 2 years ago I know how hard it is to choose the best black paint color. Especially after I shared with you all the ugly truth about my black cabinets.
My love for black on walls started in a kitchen makeover but truly escalated with the black bathroom walls.
I love how paint can transform a room!
As an avid DIYer I would highly suggest learning to paint. I paint 99% of our home projects. Learning how to paint a room myself is one of my best skills. Don't miss my paint sheen guide so you make the best decision for your paint finish.
Sherwin Williams Black paint examples
Urbane Bronze SW 7048
Black Fox SW 7020
Black Magic SW 6991
Tricorn Black SW 6958
Domino SW 6989
Inkwell SW 6992
Iron Ore SW 7069
Black paint has a reputation that it will make a room feel smaller and closed in. While it can create a moody vibe in a room it can also expand a space.
Black absorbs light so it allows your eye to see past it. This is why I love black paint in rooms with windows. When a room with windows is painted black you get the true meaning of bringing the outside in.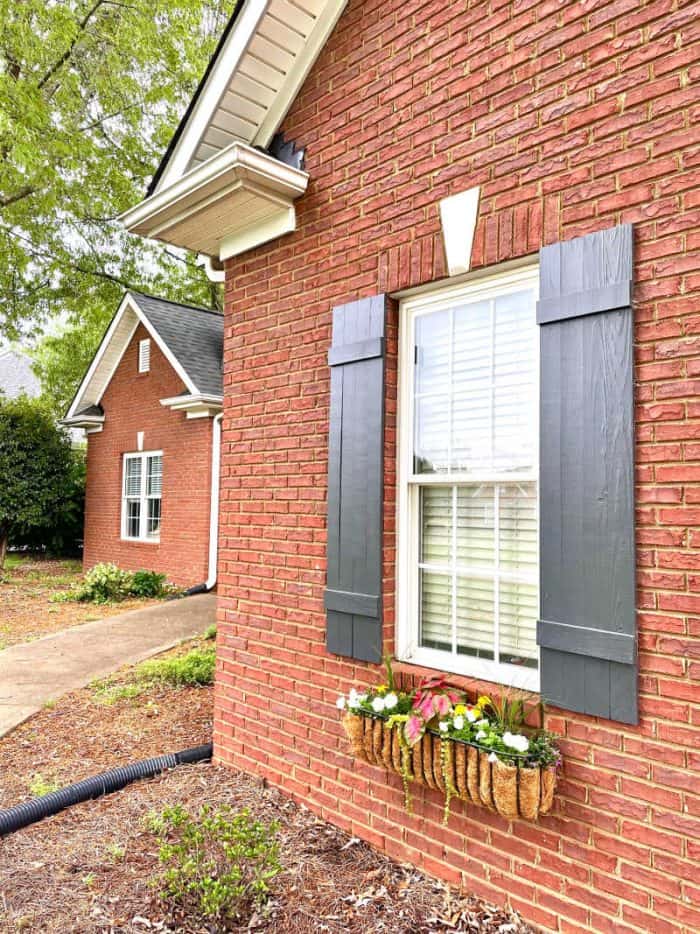 Light Reflectance Value
Light reflectance value or LRV as you will see it written when describing paint is the measure of how much light is reflected from or absorbed into a painted surface. On a scale of 0-100, pure white is 100 with pure black being a zero.
Urbane Bronze LRV8
Black Fox LRV7
Black Magic LRV3
Tricorn Black LRV3
Domino LRV3
Inkwell LRV3
Iron Ore LRV6
Each paint color is assigned an LRV number. You can see from the above list of Sherwin Williams black paints, the LRV varies slightly. The closer to zero the number, the closer to pure black.
What makes black paints cool or warm depends on how much red, green and blue are added.
There is much to considered when searching for a black color paint. These examples in this post are a good range and will help you get started.
What to consider when choosing black paint colors
Black paint undertones
Don't let the word black fool you. There are so many shades of black and the undertone in each particular color can totally change a room. The very best way to see undertones are to sample the paint in the room you will use it. This will give you the best look.
Natural light will be the determining factor in how much of the undertone that you see most. Daylight, nighttime and lamps all play a part in this as well.
Gather paint swatches of black that catch your eye and lay them out together, you will start to see undertones of the paint. Some will look more brown while others more blue and gray. This will help you choose which black you would like to sample in your home.
Be sure to lay the paint chips on a neutral or white surface. This will keep the colors truest.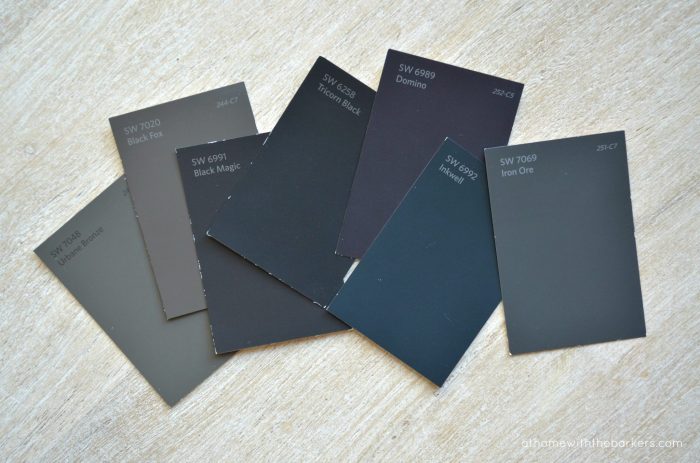 Where to use black in your home
Whether you want to go bold or subtle with black paint in your home, there are so many options to add it to your space.
walls
ceilings
trim work
furniture
stair railings
doors
Black can ground a space when painted on an accent wall. The wall behind a bed or a fireplace wall are both great places for a black accent wall.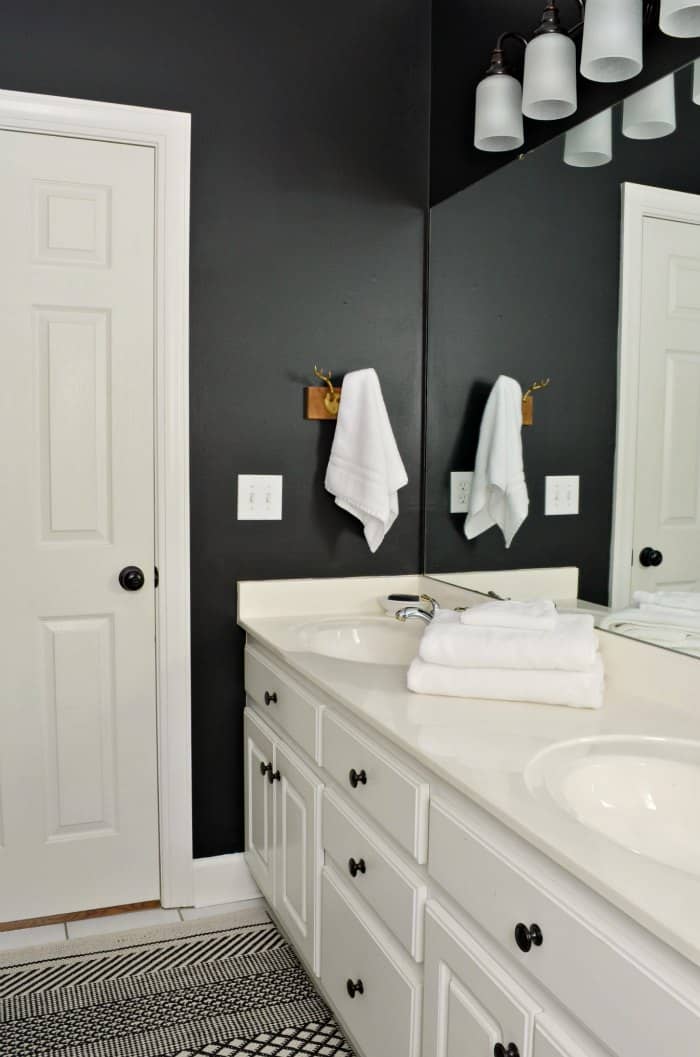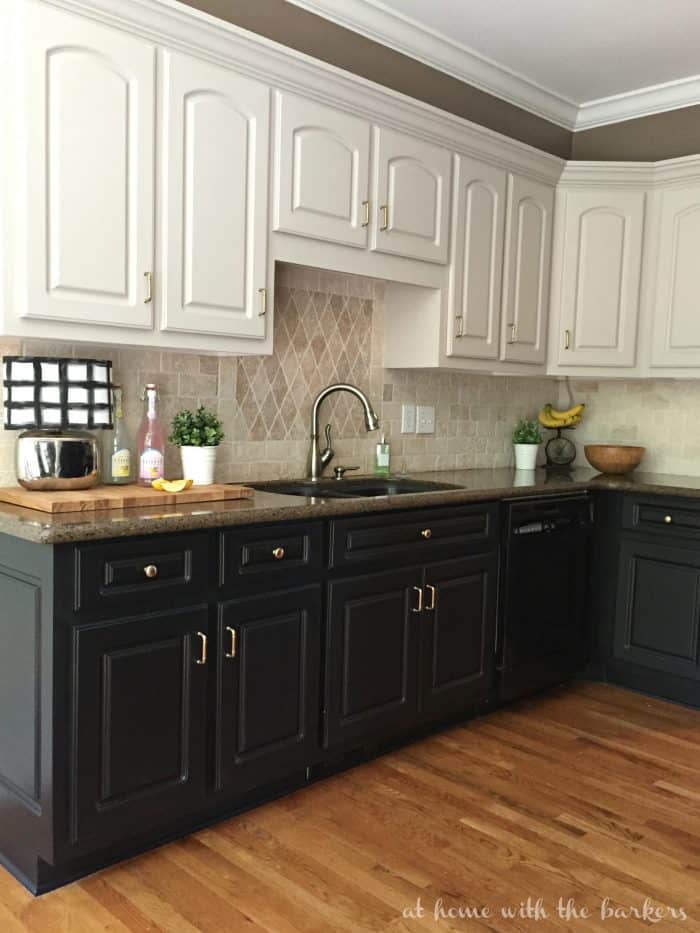 When I told you all about the mistake of painting my lower cabinets black many of you chimed in saying how much you loved black cabinets. I still love black cabinets when I see them in photos. The black in my kitchen turned out to be the wrong choice.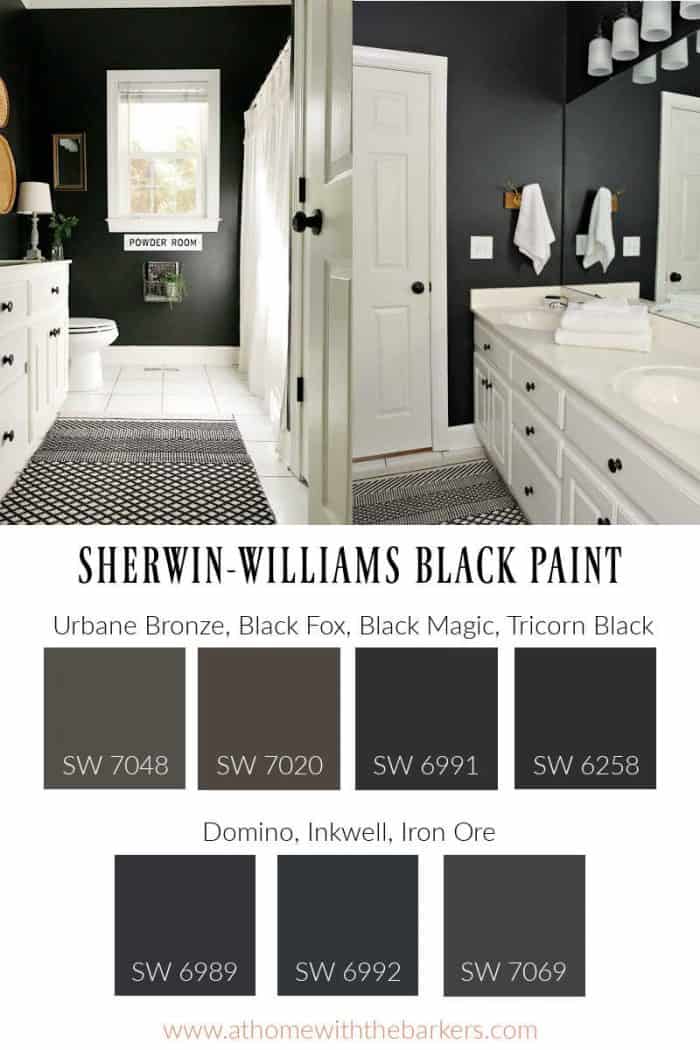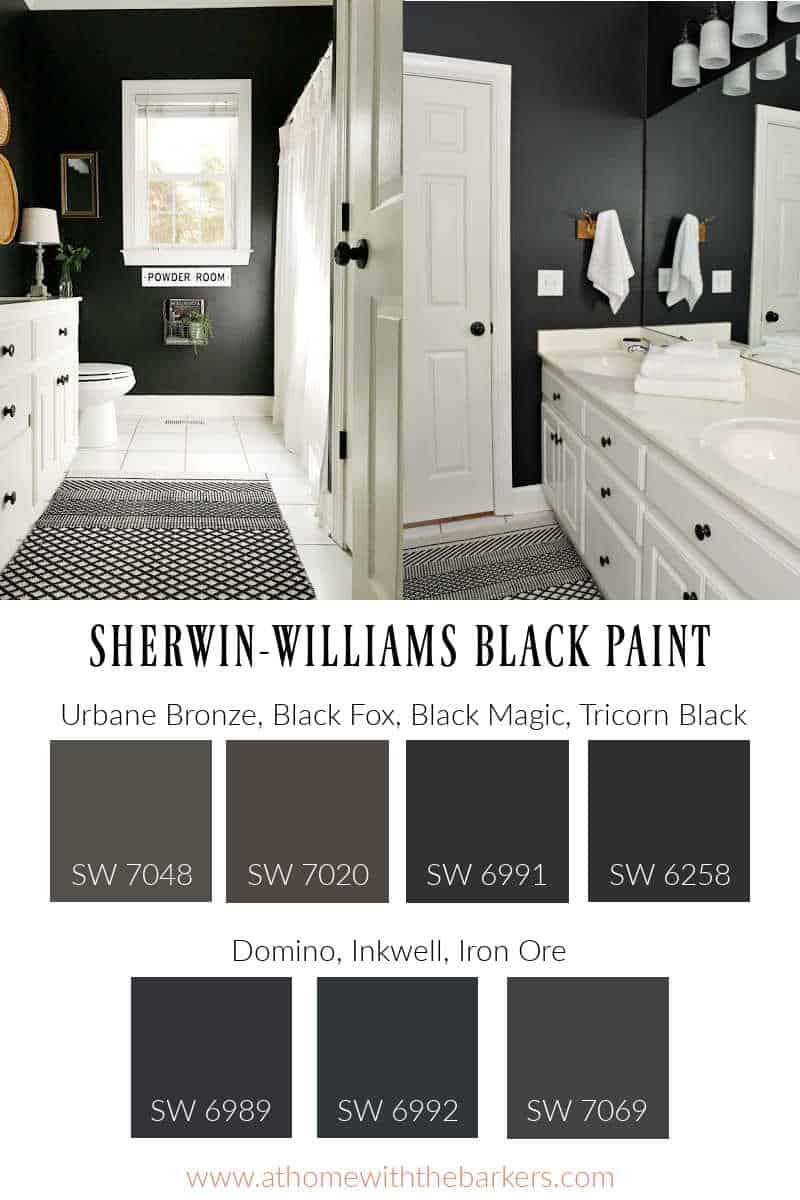 What happens if you don't like the black paint
If you don't like it, you can change it! Just keep in mind, painting over black paint with a lighter color will take more work. You will more than likely need to prime first then paint it a few coats of the new color just to hide the black.
I personally never shy away from trying a color for that reason. Paint is one of the cheaper things you can do to completely change a room. My kitchen makeover with black is the prime example. I lived with my black lower cabinets for a while but decided they were not for me.
Hope these tips will help guide you in planning your next paint project.