Sherwin Williams Adaptive Shade
Get all of the details about my favorite cozy olive green paint color, Sherwin Williams Adaptive Shade. This green is the perfect medium neutral with undertones of gray and green.
If choosing a darker moody color is a scary thought for you, read on. I think you will find this paint color can be a beautiful option for your home. Like most colors, this one can look different as the light changes around it.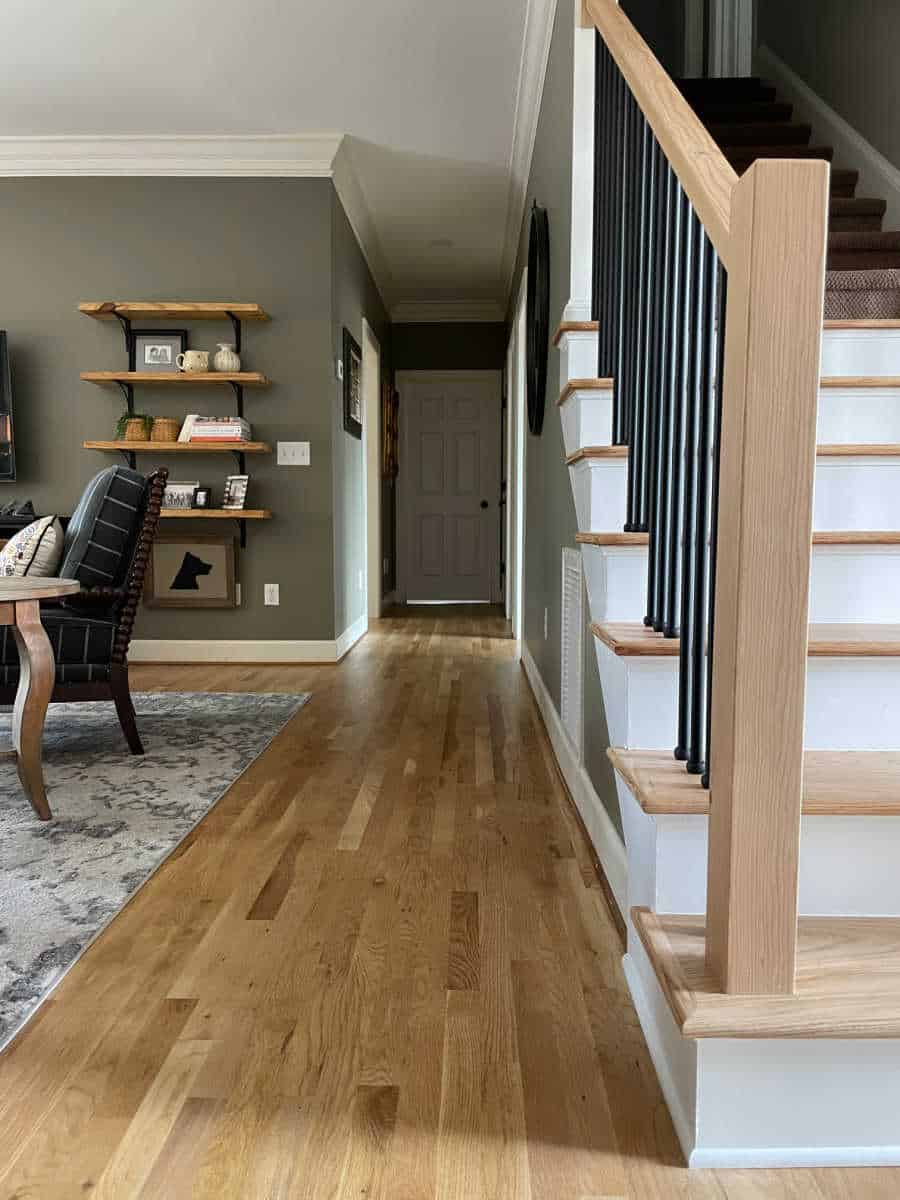 This post contains affiliate links. Please read full disclosure policy.
When I tested living room paint samples a few years ago for this room makeover, Adaptive Shade was the color I was hoping to find. I was looking for a mid to deep shade.
Our living room is the space we lounge and watch TV. Creating a cozy space is very important to me. This room has been a few different colors over the years but this Adaptive Shade with its olive green undertones is the best.
We had professional painters at the house repairing and painting the ceiling so we decided to get a quote to paint this space. They gave us a great deal so we hired it out.
I love how paint can transform a room!
As an avid DIYer I would highly suggest learning to paint. I paint 99% of our home projects. Learning how to paint a room myself is one of my best skills. Don't miss my paint sheen guide so you make the best decision for your paint finish.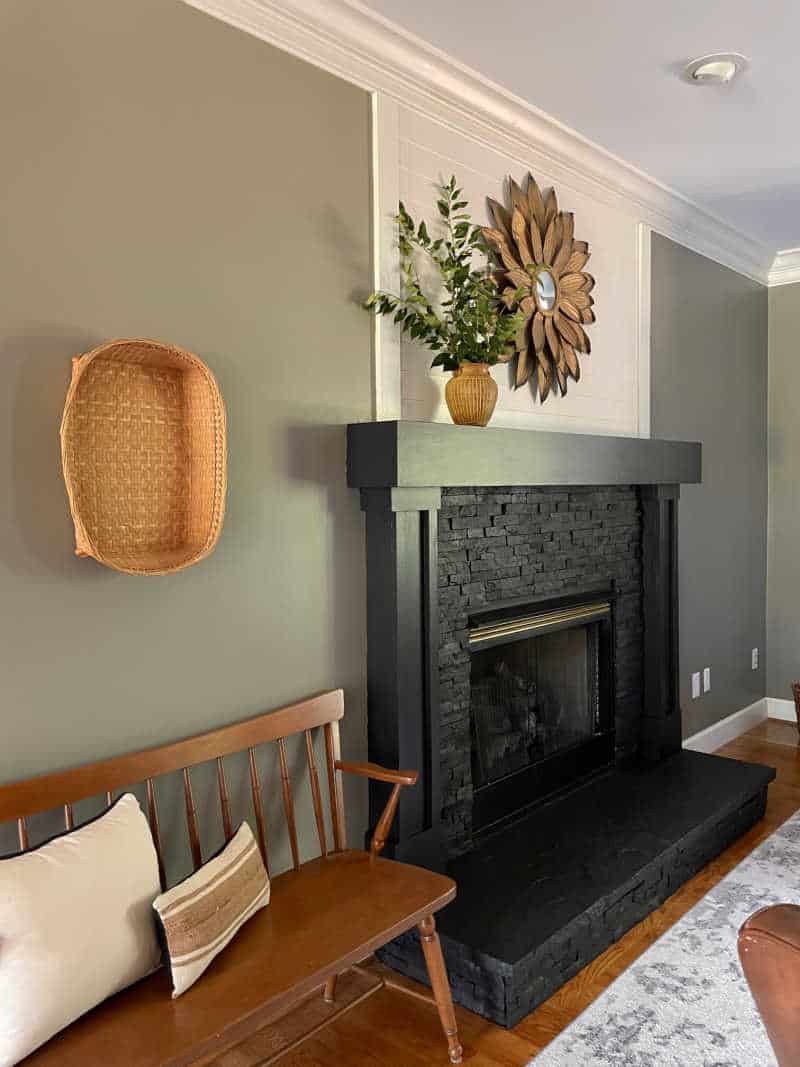 I've been sharing our black painted fireplace tile on Facebook and the number one question has been, what is the color on the walls. See our bathroom makeover with black painted walls if the black intrigues you.
In fact, Sherwin Williams Black Magic is my favorite black to coordinate with adaptive shade paint color. Check out my best black paint colors to see which one is best for your home.
Cozy Paint Color for Living Room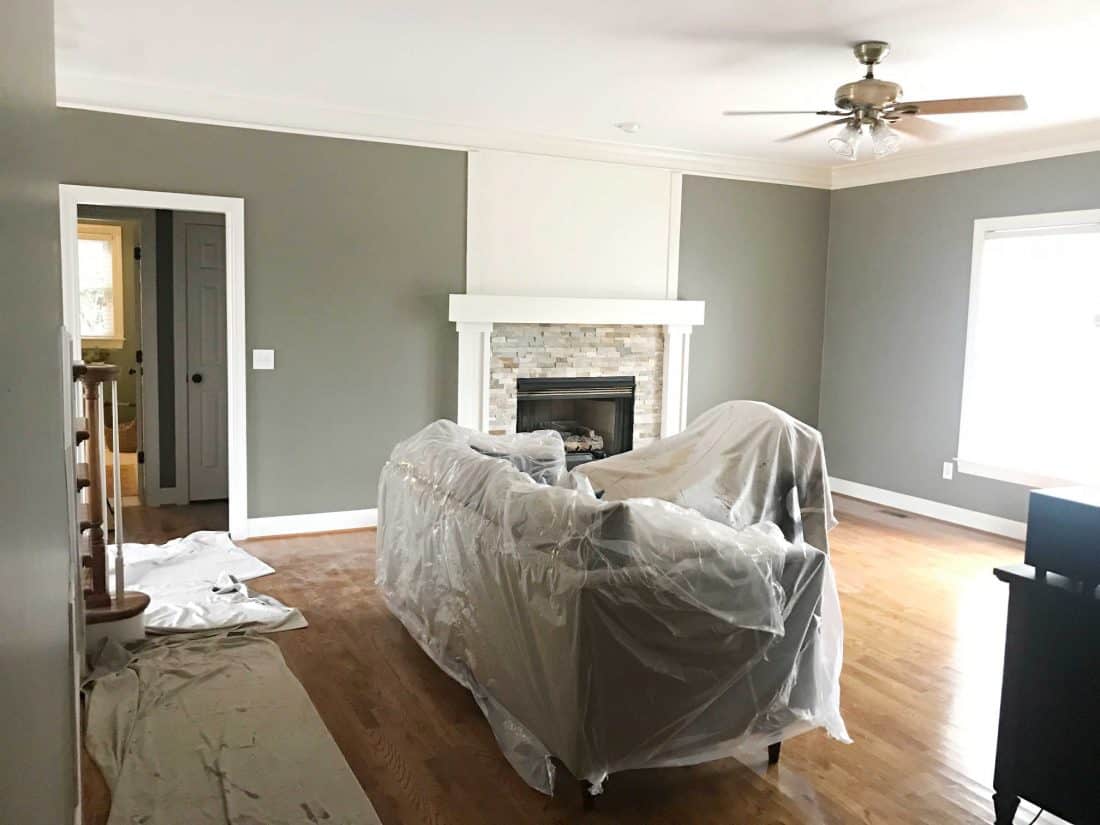 Where else to use Adaptive Shade
Living room
Home office
Bedroom
exterior of home
furniture
bathroom
If you plan on painting a bathroom be sure to use a designed bathroom paint that will hold up to humidity.
Depending on where you are going to add this paint color you may want to choose a different finish. I prefer an eggshell finish most often for walls. That is what I went with here in the living room.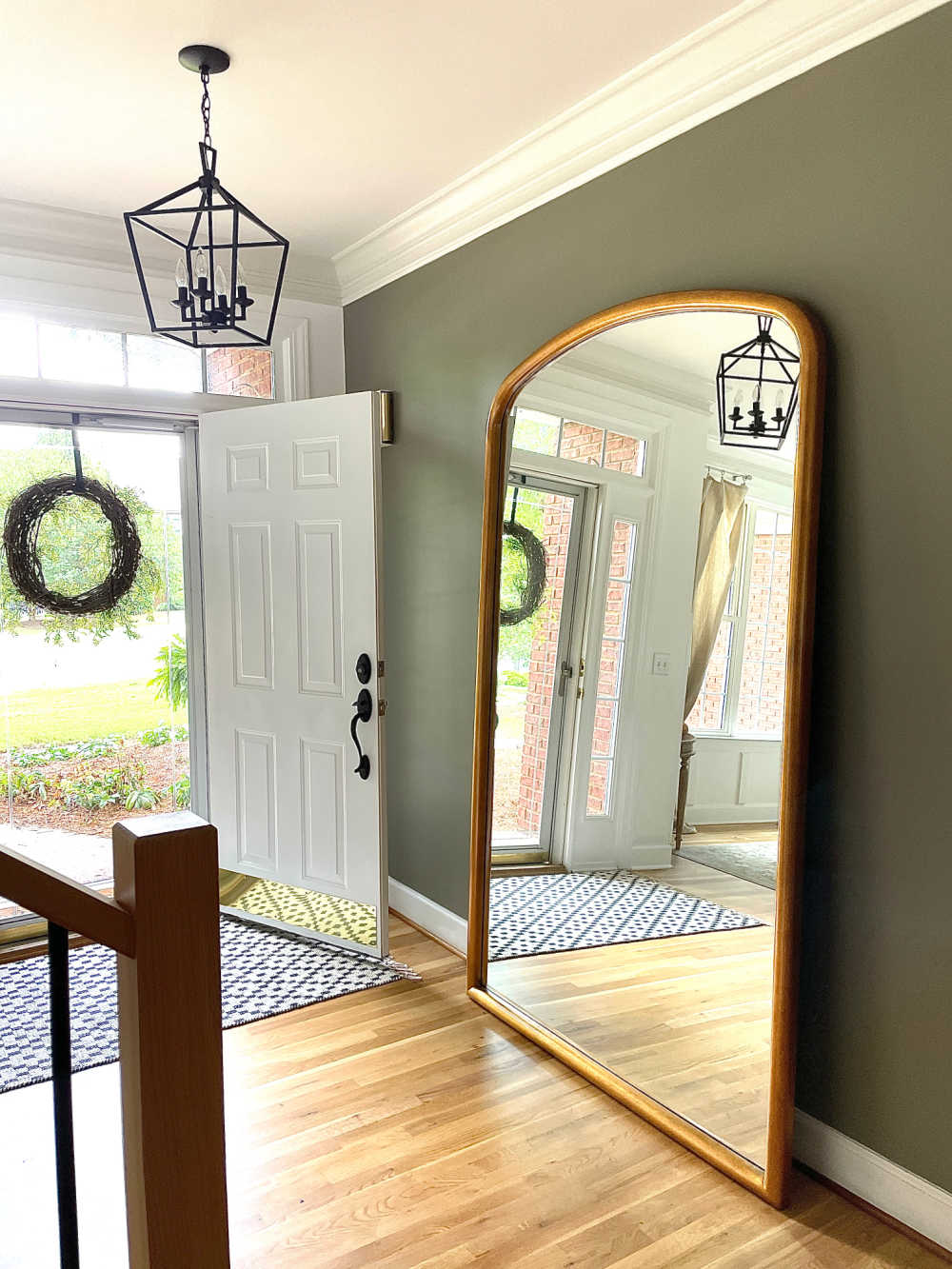 Why use Adaptive Shade
timeless color
neutral and earthy
cozy room
allows accessories to stand out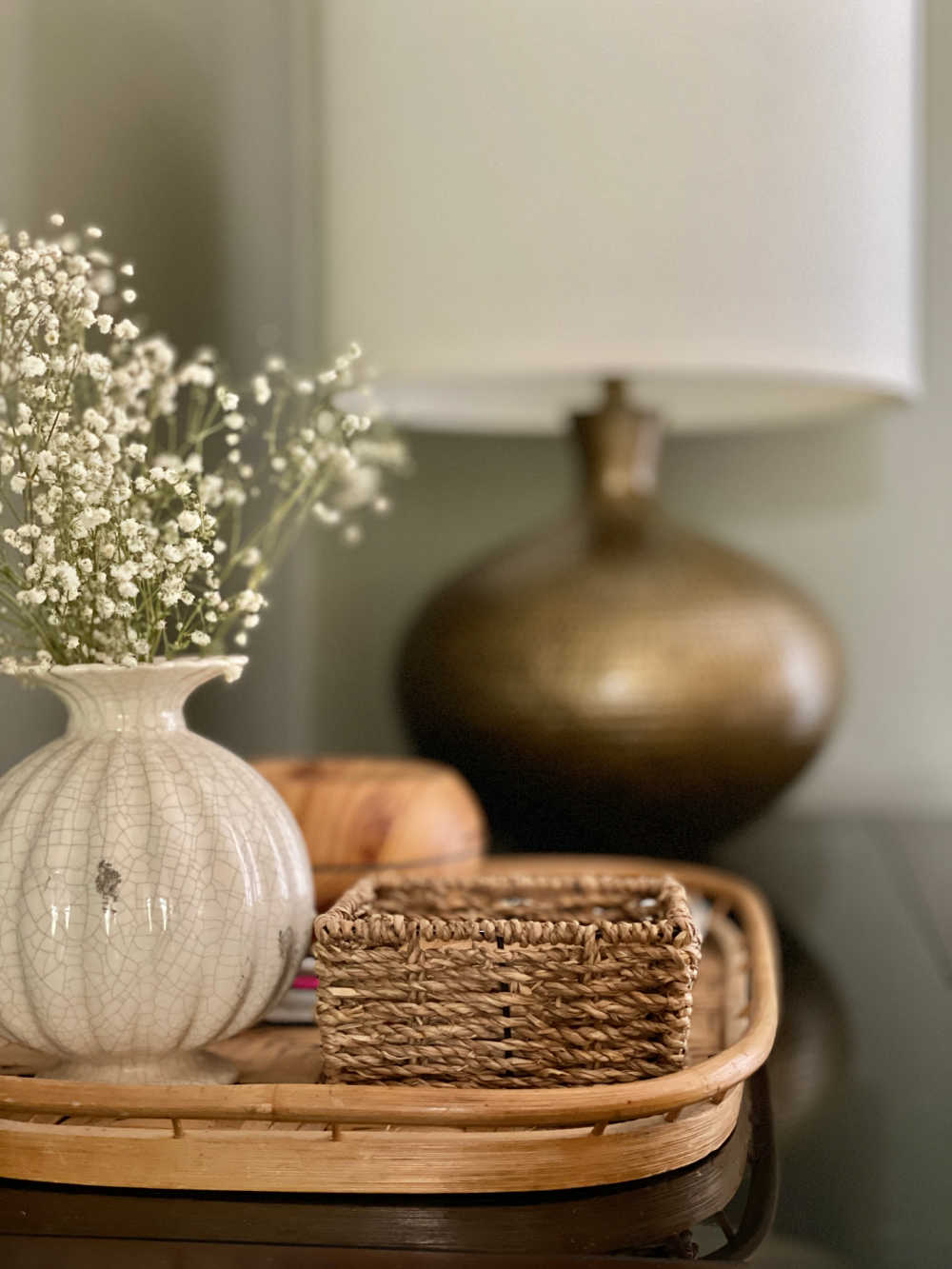 Adaptive Shade details
R:134 G:126 B:112
Hex value: #867e70
LRV:21
RGB Color Values
RGB is red, green and blue. These paint color values are listed from 0-255 with zero meaning pure black and 255 being white.
Light Reflectance Value
The LRV of Adaptive Shade is 21. Light reflectance value or LRV as you will see it written when describing paint is the measure of how much light is reflected from or absorbed into a painted surface. On a scale of 0-100, pure white is 100 with pure black being a zero.
You don't need to understand the full details about LRV and RGB to choose a paint color for your home. Knowing the little I shared above will help you tremendously.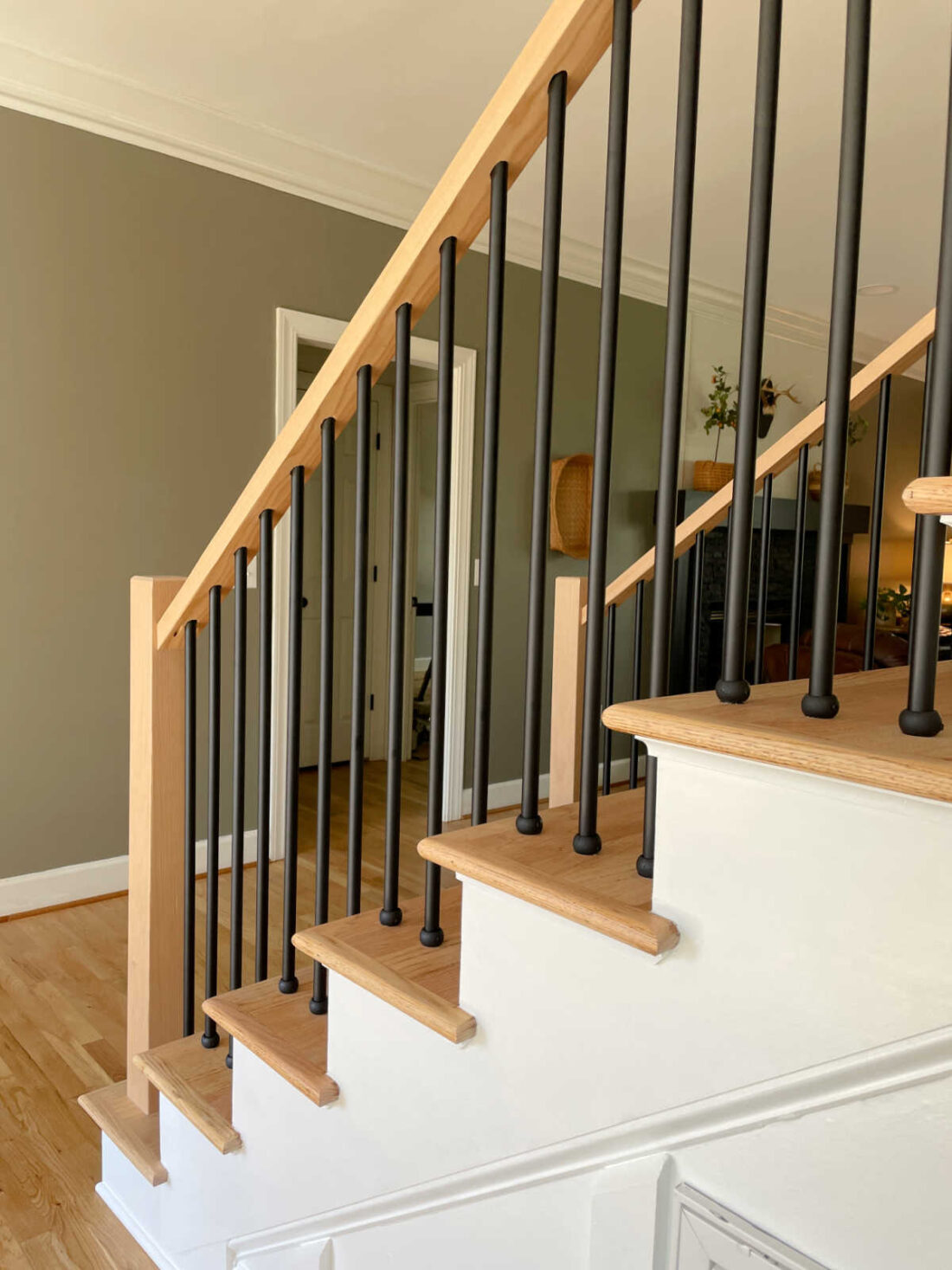 Coordinating Colors per Sherwin Williams
SW 7049 Nuance
SW 7537 Irish Cream
SW 9006 Rojo Dust
To me there are many colors that work well with adaptive shade. It works well as a neutral base color to a room. Use coordinating colors in adjacent rooms and also in fabrics.
More Greenish Gray paint colors to try
Dovetail – Sherwin Williams SW7018
Back Drop – Sherwin Williams SW7025
Anonymous – Sherwin Williams SW7046
Check out our entire home paint color palette for more deep moody colors.