The Konmari Method, Organizing and Tidying
The KonMari Method, Organizing and Tidying can help create a home that is free of clutter. Read on to find out the part of the book that changed everything for me.
I'm a big fan of not forcing anyone else organizing techniques onto myself. For years I just thought I was unorganized. Once I started using the parts that worked for me things changed.
We have much less stuff now. Things are perfect or exactly as I would like but things are much better. Heading full into our empty nest years I now have a clearer concept of what I care to keep.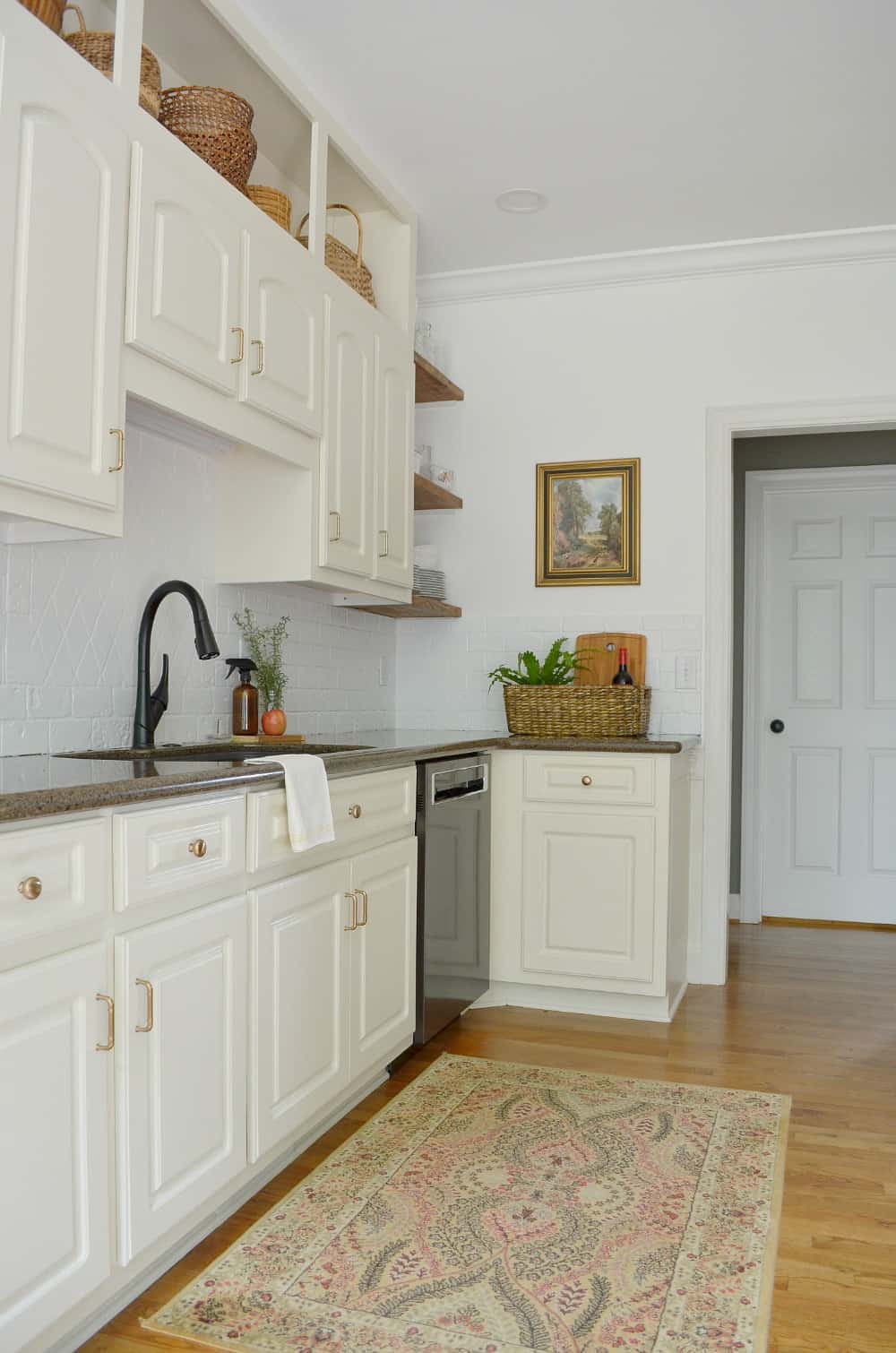 This post contains may contain affiliate links. Please read full disclosure policy.
This post was originally written in 2015. Updating it December 2022 with more photos and details that I believe will give you an even better sense of how I used the KonMari Method.
Over the years I came to realize the best decluttering tips for success in keeping our home simplified. Also, read my post about how to stop making clutter worse. It will help you so much.
If you need a quick fix declutter check out my list of 10 things to get rid of today.
The goal is to create a home that makes you feel safe, cozy and at peace. Home is the last place you should feel overwhelmed. If your home could use some simplification there is no time like now to start.
Organizing and Tidying
This book, the life-changing magic of tidying up, is life changing just as it says! I don't usually see myself as one of those pack rat, keep everything type people but I do have lots of STUFF!
Stuff that does not bring me or any member of my household any joy.
I asked for this book as a gift and started reading it that very day I received it.
The entire premise of Marie Kondo's way of thinking is spot on for me! I now know that I have been doing all organizing and purging wrong my entire life. It's as if the biggest light bulb was turned on inside my head.
This quote from the book was that moment…
"I am not the type of person who likes to plug away at something, one step at a time. For people like me, who do their assignments on the very last day right before the deadline, this approach just doesn't work."

Marie Kondo
The KonMari Method, Organizing and Tidying, is a way of purging and organizing by category. Not one room by room or little by little but full on go for it! I have personally never done well with one room at a time because I am one of those all or nothing type personalities.
Also, I have a tendency to store things of the same category in lots of different places. For instance, I have tools in almost every room of my house yet I can never find a flat head screw driver the moment I need one. Crazy right?!
Choose your category to declutter then start with the least personal items. If I start with sentimental items I'll never get anything done. Starting with clothing is the recommended first category. PERFECT! I have lots of clothes that needed to go. So did the rest of my family.
I did finally figure out how to get rid of sentimental clutter.
These are the general rules of the book. The rules are a systematic way to work through the process. Commit to the process and keep only what you need and love.
Rule 1: Commit Yourself to tidying up. This is not a quick fix for a messy home but I complete change in how you live in your home.
Rule 2: Imagine how you'd like your home.
Rule 3: Discard items first.
Rule 4: Tidy by category not area/room.
Rule 5: Follow the right order. (see below)
Rule 6: Ask yourself does it spark joy.
The order working through the categories.
Clothes
Books
Papers
Miscellaneous (this will be whatever you need to tidy or declutter)
Sentimental Items
Even after I sold some items of my daughters clothes to a few friends, made a big bag for my nephew and separated a big stack for my mom, the rest was dropped off for donation.
Then I pulled together in my dining room all of my decorating items, thrift store finds, etc.
After you have everything from one category all in ONE place you ask yourself, "does this bring me joy?" You have to ask yourself this question about every item.
When you think about the word JOY and what really does evoke joy in your heart, you will realize stuff, items, things, don't bring joy. Time with my family and friends doing the things we love is what brings me the greatest joy.
when I spend 30 minutes looking for something or deciding what outfit to wear, that's 30 minutes less I get to have with my family!
I'd love to hear from any of you that have read the book and started on the KonMari Method?
More blog post for getting your home in order