4 unexpected decluttering tips
These declutter tips for success will be the key to finally having the simplified home you've always wanted. Consider these steps your prep work to make the process so much easier.
I am a little more excited about this post than maybe I should be! I love to declutter and purge and all that jazz. Many years I have been closing the door on some major areas of our home. And I mean literally closing the door!!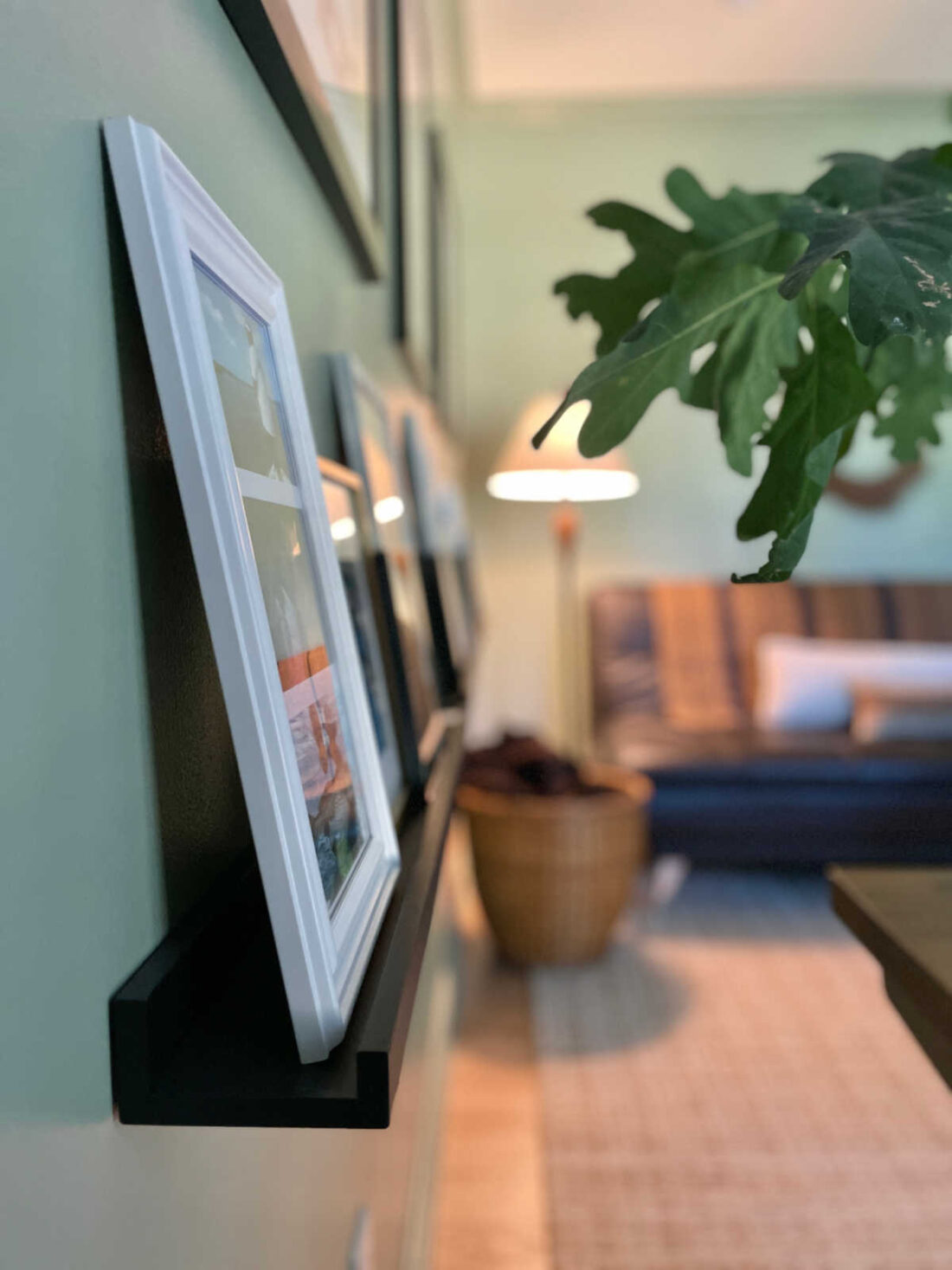 Consider this prep work for simplifying your home. Scroll the post to read it all or jump ahead by clicking in the table of contents.
This post may contain affiliate links. Please read full disclosure policy.
My secret mindset for an organized home was the key to change.
Ray and I finally hit the wall with all of this stuff and the inefficiency of it! We talked about what we needed and how we needed to get there. We have embraced a minimal lifestyle that doesn't involve living without things we love.
I don't mean we wrote out an hourly timeline and spreadsheet of all of our clutter and what to do but we talked about how we wanted to feel when we were in our home.
We choose to make our home the best place to be.
Simple living is high on our list!
Overwhelmed should not be how we feel when we are home! Sure, there are things in life that we can't control but clutter is not one of them. Our homes should be our haven. For me an unorganized, overflowing with excess home is not simple living at all.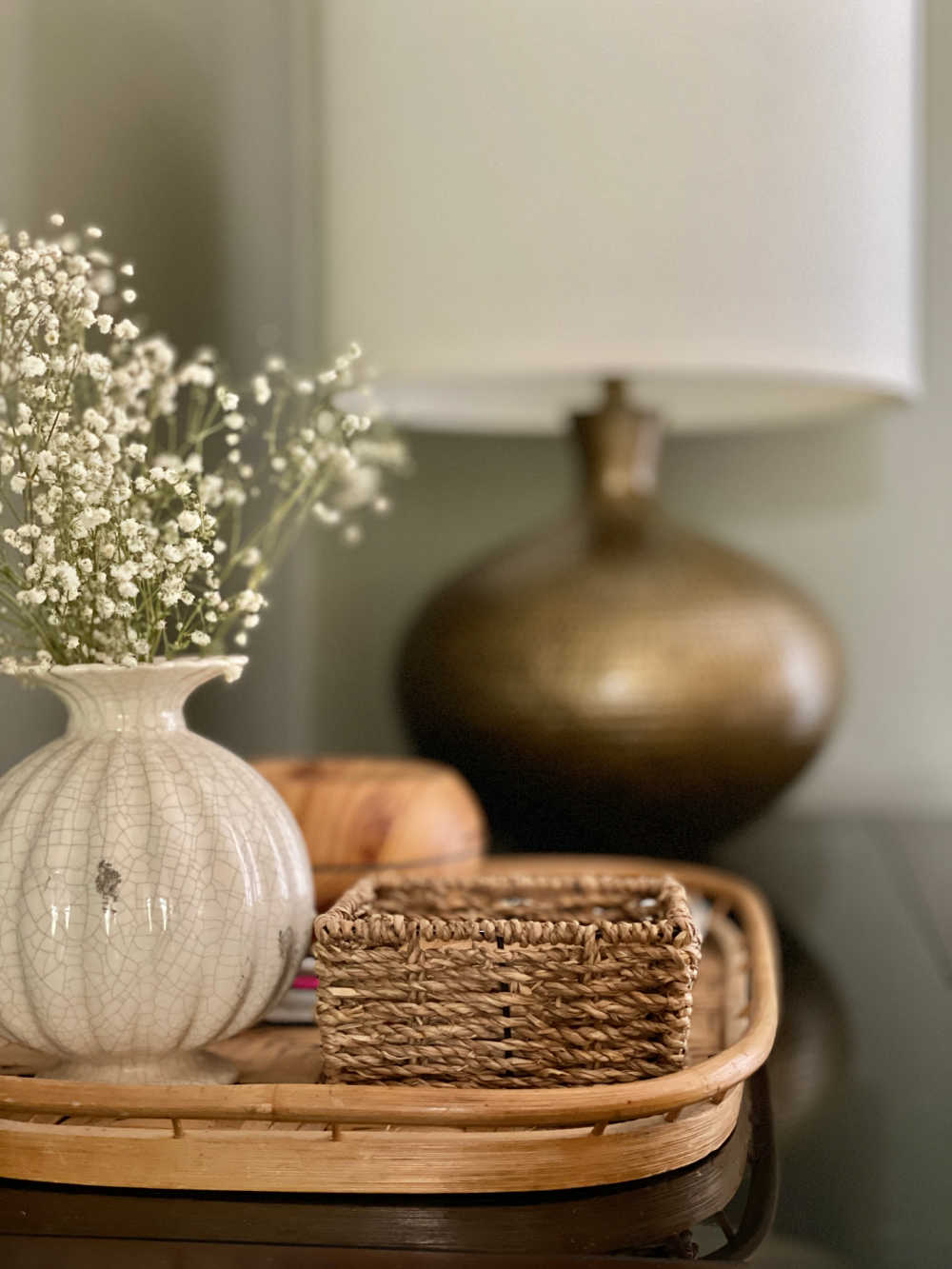 "Everything we keep in our house is inventory that we have to manage and it adds to our mental load." The Minimal Mom
Declutter prep work
Step 1: Family Talk
Have a conversation with everyone in your house of your intentions. Don't point the finger or play the blame game because that will never motivate them. Give examples of what you are doing that causes some clutter frustrations in your day and then let them follow. If they don't follow right away that's ok, they will eventually follow your lead.
**Do you have college kids? Wait until after a couple of semester away at college before you ask them to declutter. A little time away from things they thought they would keep forever will be easier to let go.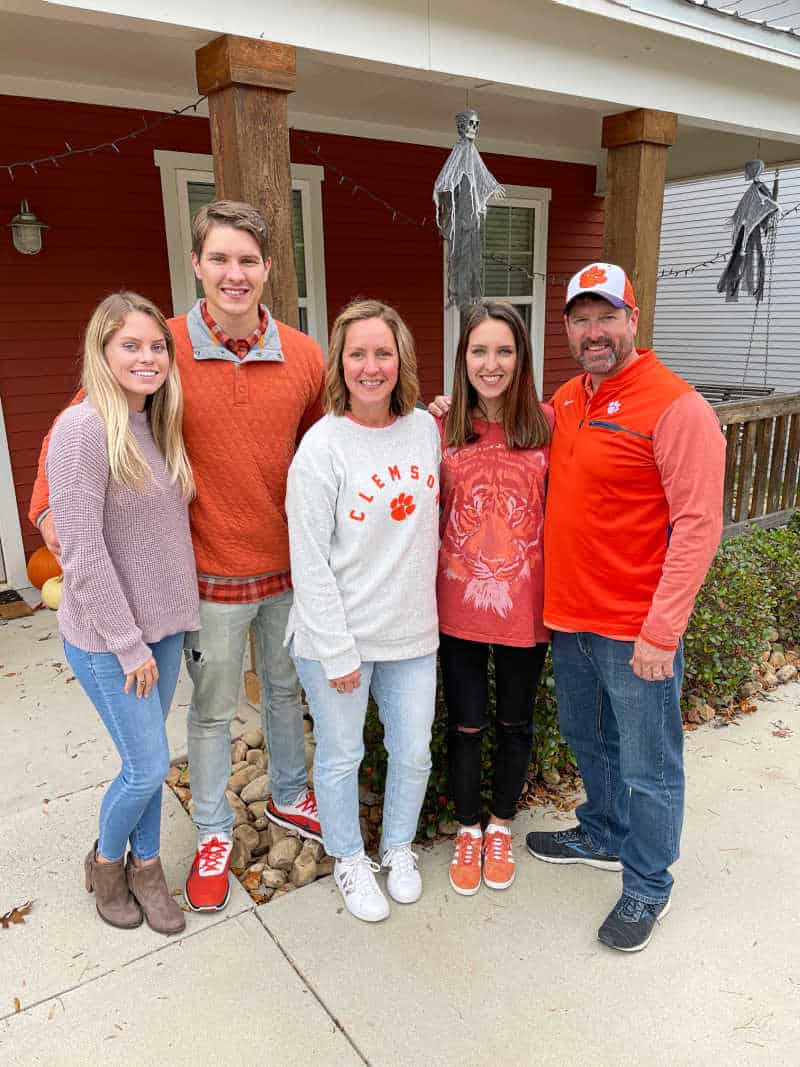 Step 2: Tidy/clean the House
I know what you're thinking, decluttering the house is cleaning. No, it's not!
This has been the best thing I have done this time around that I had not done in the past.
In general take care of your day to day chores. You'll be glad you did.
Do all of the laundry, folded and put away. Put things away, even if that means stacking some things behind the infamous closed door. Clean your kitchen. Make your beds.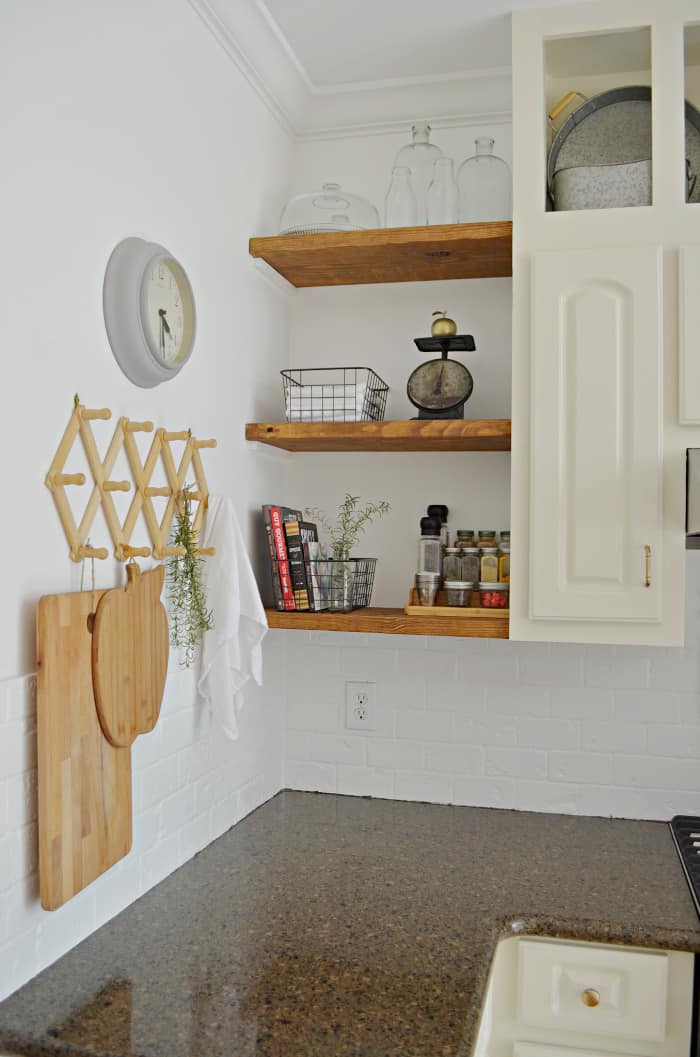 This is how to tidy a home. Tidy is the visual part of a neat home. Clean is vacuuming, dusting and all that stuff. Tidy is a picked up home. I used the word clean in the step because most people tend to use those words interchangeably.
Step 3: Plan Meals
Whether you plan to declutter over the weekend or any day go ahead and decide what you will eat for your meals. This will allow you to work with out freaking out at 7:00 because everyone is hungry and whining. Even if it's take out from your favorite restaurant or pizza delivery go ahead and decide.
I have a meal planning chalk board that I have started writing meals on. Mine was a yard sale DIY project but you can write this list anywhere. Now everyone can see it and knows what to expect and you have uninterrupted time for decluttering. This is a great time to use up some of those soups you may have put in your freezer.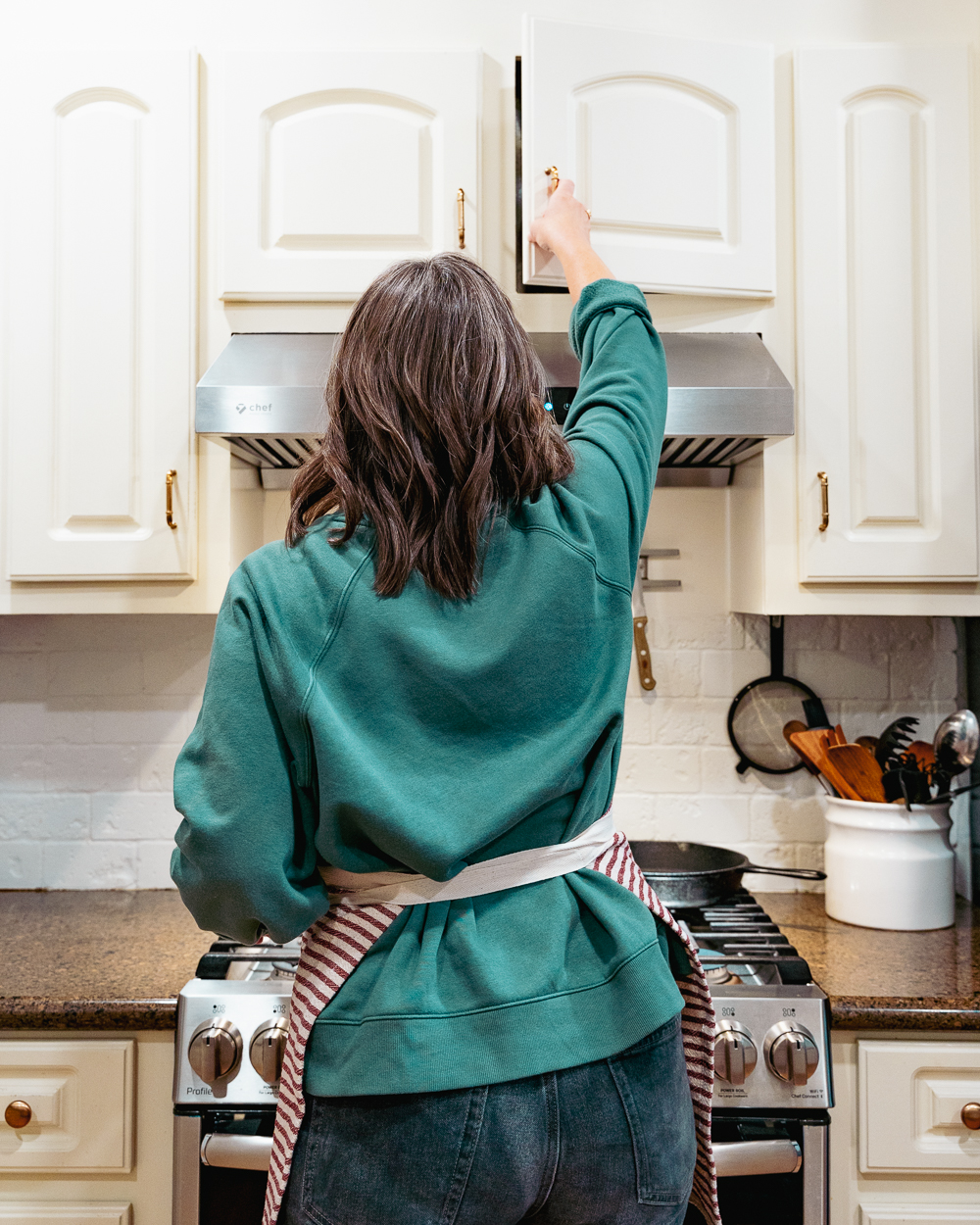 Step 4: Prioritize
Now it's time to start your decluttering journey! .
It's not something that can happen over night. Make a list of the areas that frustrate you the most and then list them in order of priority. For my family it was the kitchen counter where the mail comes in and all of the electronics are charged. We started there.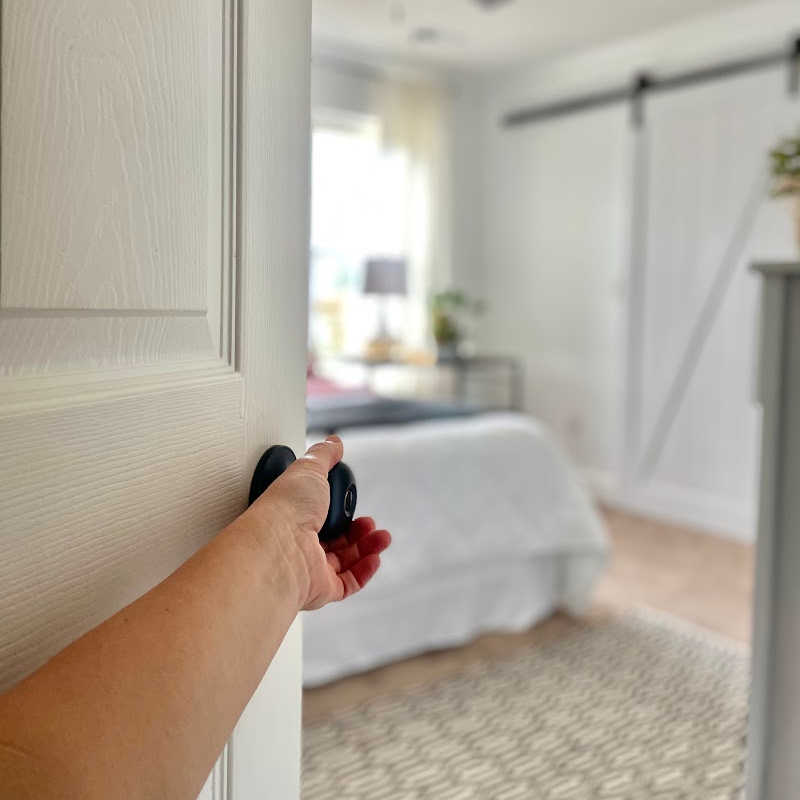 Now that you have read so much, (THANK YOU) I wanted to show you a few pics of what's going on around here. Motivation to keep you going.
Ray did an amazing job decluttering our paper clutter. Everything is trashed, burned or filed away!
I started in one of my closed door rooms…I've started with sell and donate piles. It will be a slower process but it will happen.
This has been working so great for us over the past 3 weeks. I have kept up with all of the housework as my #1 priority before decluttering and it is amazing how much better everyone in our home feels and how easier it is to get more done.
Neglect is the reason we get ourselves in the cluttered up messes in the first place! I have told myself "follow though" more times in the past few weeks than I can count. It has been a good thing.
I will keep you updated on my progress and any tips I learn along the way. I hope sharing with you what is working for me will inspire you to live a simple life.
Decluttering blog post