How to Build Board and Batten Shutters
Follow these instructions and learn how to build board and batten shutters from wood.
I have wanted to build new shutters for a couple of years. I finally talked Ray into "helping" me and I love them. Usually I am his helper when it comes to wood work, the usual holding and handing assistant type work but for this one I used all the power tools as much as possible.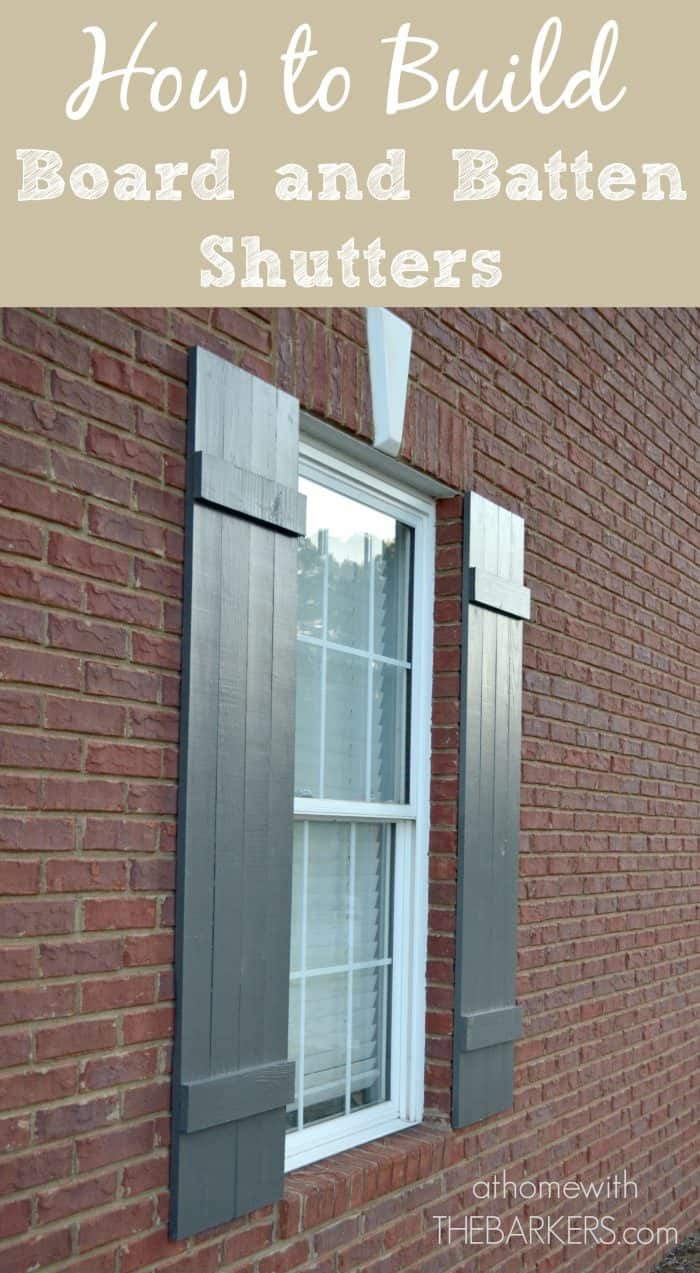 This post may contain affiliate links. Read full disclosure policy.
Now we have added window boxes to the front garage windows I love them even more. This is one of our many before and after home decor projects.
First step was to remove the old, ugly and faded shutters. My husband was not as excited for this part as I was. Removing the shutters from the attic window required a bit of thought and danger….and the truck, lots of safety straps and a few prayers. Even our daughter was making sure he was safe from her bedroom window.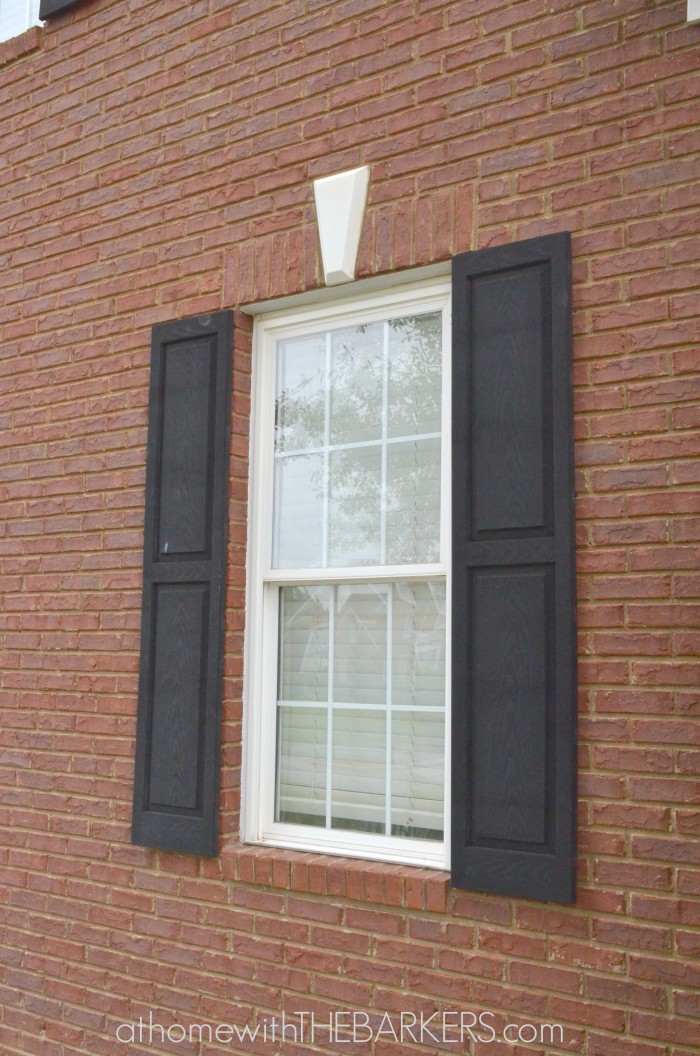 This post may contains affiliate links. Read full disclosure.
For this project I used the least expensive wood possible. I didn't mind that the wood wasn't perfect, actually I wanted it rough. So I purchased 1×4 pine boards. You will need to measure your window length to see what size you need. I would still recommend 4 boards wide, I just think it's the most proportional but you could always do 3 or 5. For cutting the boards to length we used our power miter saw. Very easy tool to use.
Next my husband marked each board for the pocket holes we would make using our Kreg Tool Pocket Hole Jig. This is a very handy and easy to use tool. I took part in drilling many of the holes. No exact science to where the holes need to go. We just went in about 6 inches from both ends of the boards. The pocket hole is a hidden screw hole that is made in order to hold two pieces of wood together. Makes for a very secure joint that is hidden.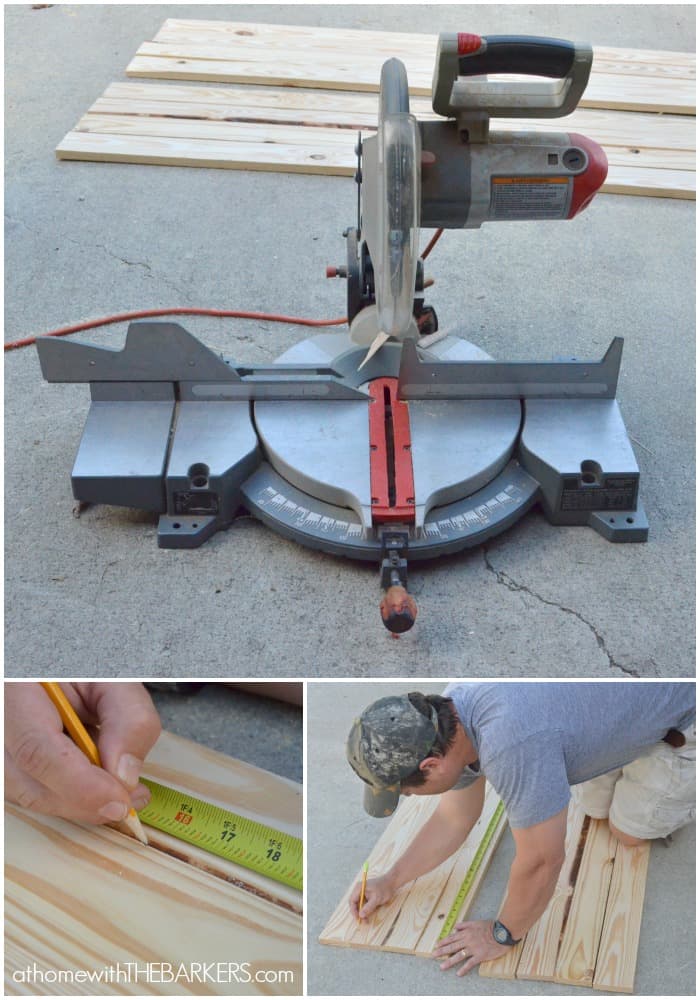 Make sure to secure the wood tightly in the jig so that it doesn't slip when you begin to drill.
I would also recommend that you always use Kreg screws when using a Kreg jig.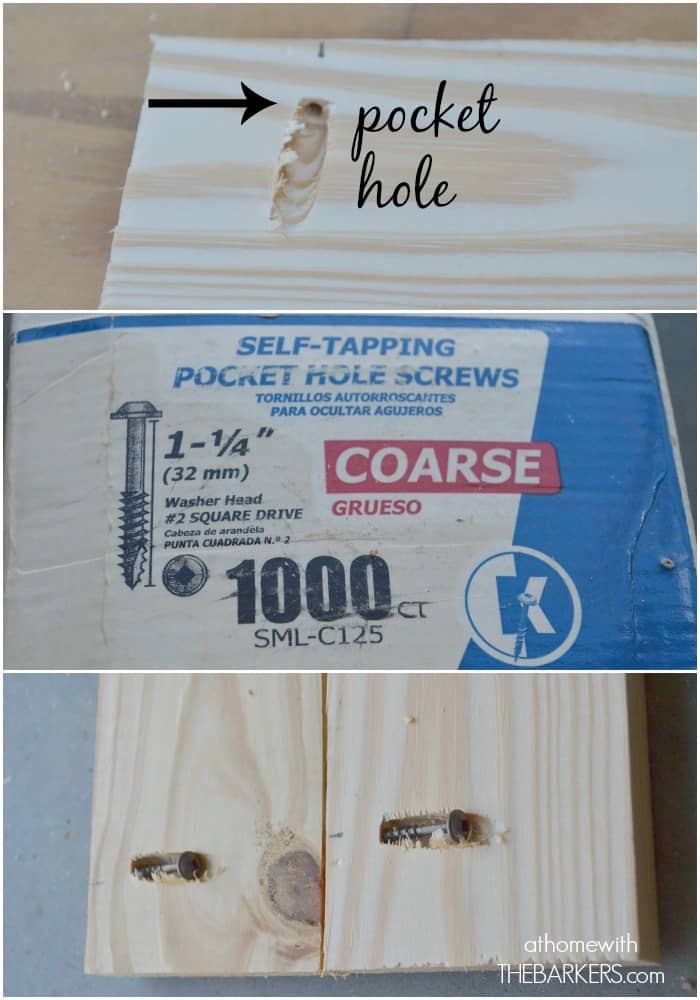 For the front of the shutters I wanted to boards for the decorative part. We placed them 16 inches from top and bottom then screwed these in from the back so as to not have extra holes to patch on the front of the shutters.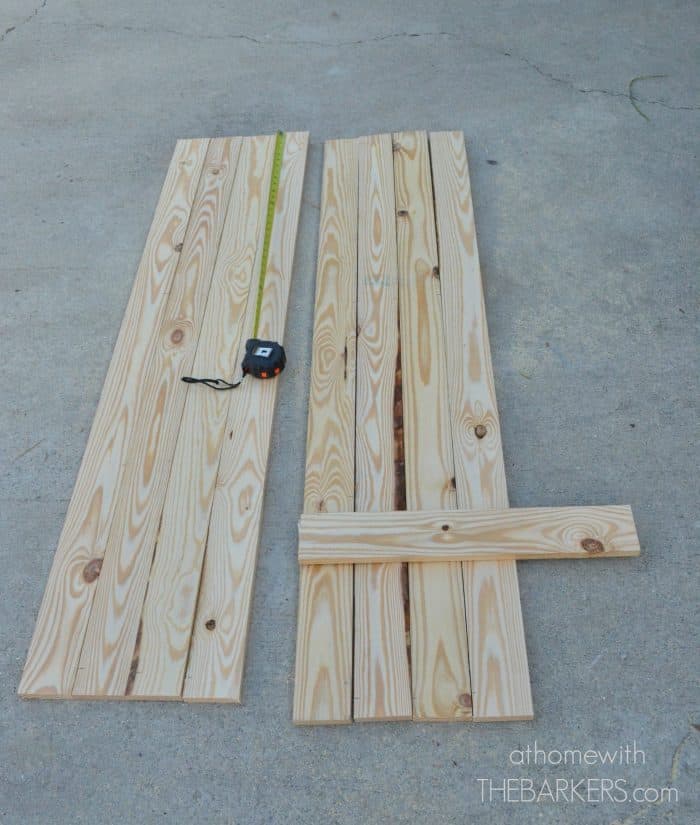 Although I wanted the rough wood I didn't want bleed through on my final paint coat so I used the Zinsser Shellac Base to seal the wood. I used a Valspar exterior paint and had it custom mixed from a Sherwin Williams paint color called Black Fox.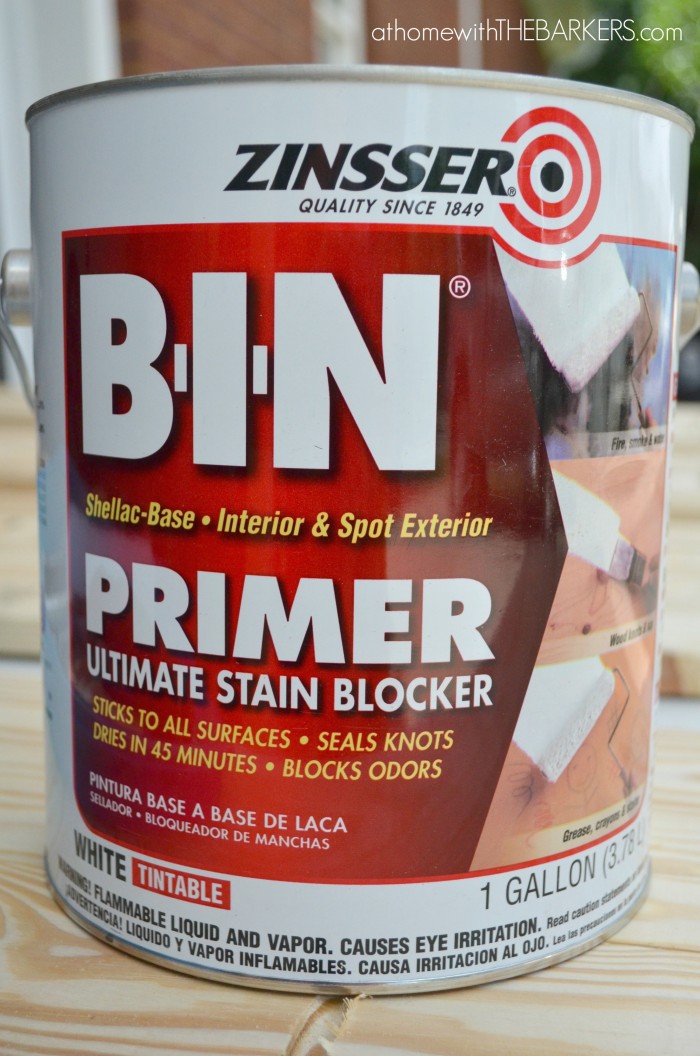 My husband pre-drilled holes before he secured the shutters to the brick. After that I patched the holes with an exterior wood filler then touched up the paint. Sorry, no pic of me hanging out the windows to do this 🙂