Save on Groceries without Coupons
I've really been thinking about how to save money on groceries, food in general really! It is one of my 2014 goals! I even asked my Facebook readers for their best tip on how I could do this. I received lots of great comments, of course many about coupons.
THANK YOU to those who responded.
After evaluating our meals, grocery budget and my past coupon experiences I had a light bulb moment. The kind that makes you think really, you're just now thinking of that. That's when it hit me…you can save on groceries without coupons.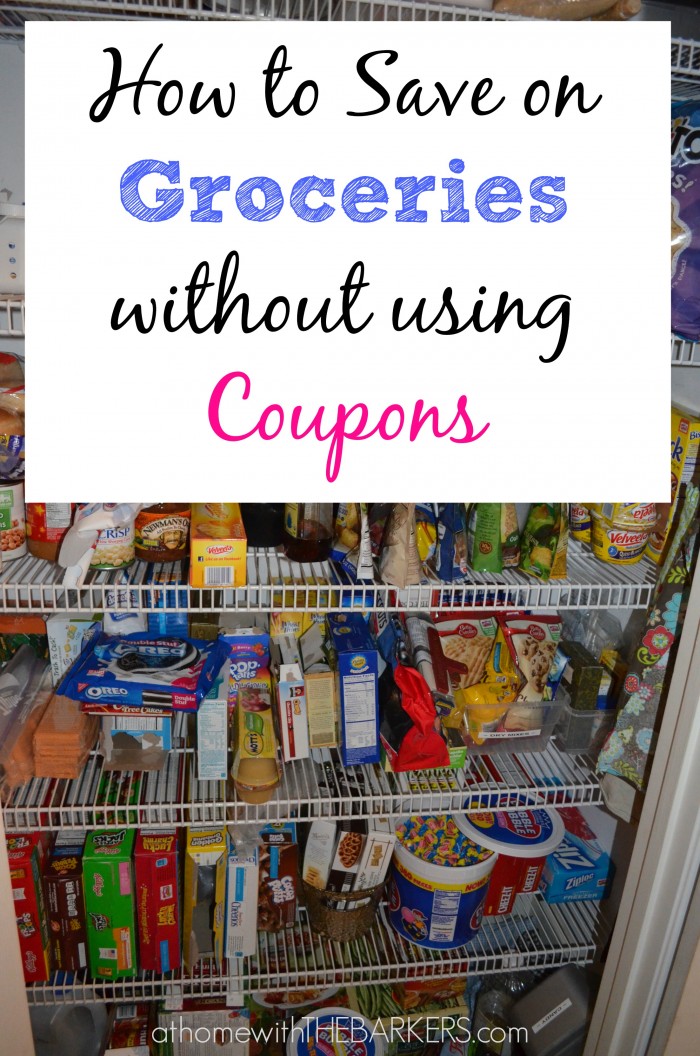 I knew I had to do something besides using coupons. I have tried that route many times and it's just not for me. Then I realized it's not so much that I needed to save money on more food but instead I needed to be responsible with what I was already buying. Which in the long run will save me money.
Here goes…I'm a waster! I'm not proud of it but I toss out a lot of food every week! I plan to eat things for left overs but I end up throwing it out because I leave it in the refrigerator too long. I also buy way too much food for the pantry. I think because my husband and I both have 4 siblings each, we think lots of food is normal. So now I plan to make enough to always have left overs for our staple meals like spaghetti, taco soup, chili, etc. but I will freeze it right away.
Also, as I told you in my New Years Resolutions post that one of my goals for the new year is to plan my weekly meals. Part of this plan will include my leftovers. The other part of the plan will include grocery store sales. Although I will not be clipping coupons, I will pay attention to what is on sale. Then I can stock up on something that we use often.
So here's what I have…
No coupons
Planned meals
Buy what is on sale
No more wasting food
I'm excited to think of having this under control. This is an area in my homemaking that I have given lots of thought to but never quite like this.
By the way…that is my pantry in the picture! It will be getting an organizational makeover very soon 😉
How do you keep your grocery and food bills under control? I'd love for you to share!