DIY Black Chalk Finish Paint
DIY Black Chalk Finish Paint:
A couple of days ago I posted some pictures on my Facebook page to show a bedroom set that I painted this summer that I had not yet blogged about.
The reason I hadn't shown the makeover on the blog was because I didn't have great pictures. I had taken them in my garage and in the back of the truck before delivery.
WELL, I received so many comments about how and what I used to paint it that I knew I had to get a post written for everyone. So I hope you don't mind pictures that aren't staged.
This was an entire set…bed, chest of drawers, dresser, mirror, and side table. So I had to get my sister to help with this or I would have been working on it for a month.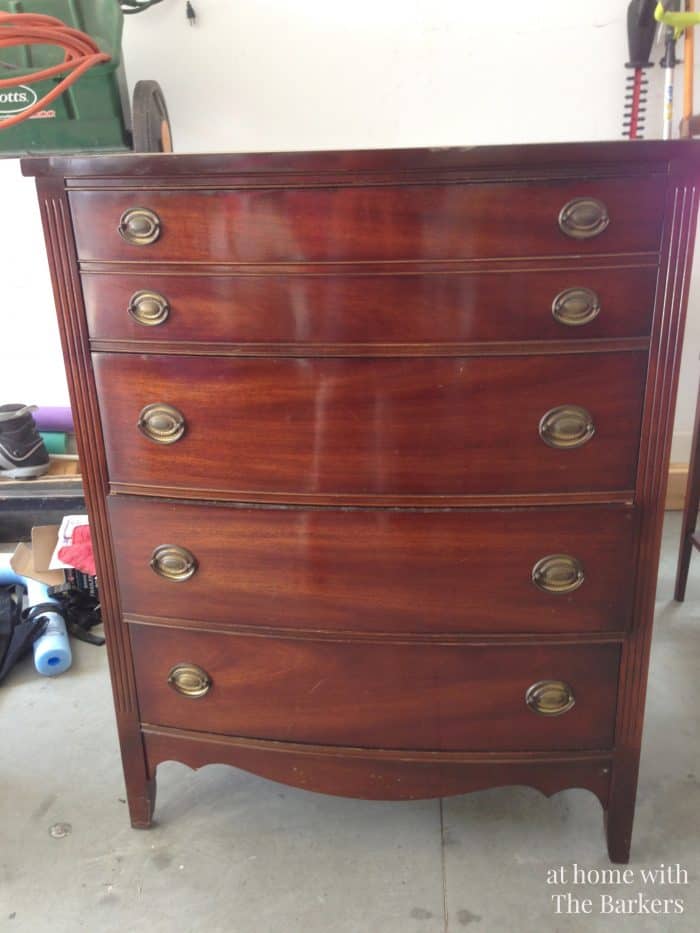 For this job the client wanted the furniture painted black and she wanted it distressed. I already had a can of Glidden Duo paint in Onyx Black that I knew was the perfect shade of black so I decided to make my own paint.
I have had people mention to me that they heard you should not make homemade chalk finish paint with a paint + primer but I have done it a few times and I haven't had any issues. If you are worried about mixing your own paint, Annie Sloan has a great black called Graphite. If you would like to try your own, here is what I did.
1 1/2 cup of Latex paint
1/2 cup of Plaster of Paris
1/2 cup of cold water
First step is to mix the Plaster of Paris with the cold water. It will have lumps so make sure you stir until they are all gone. It will be the consistency of skim milk. Then add the latex paint. Again, mix together until completely combined.
I think I told someone on Facebook that I didn't sand…sorry, I realized we did sand after I went back and looked at the pictures.
I don't usually sand when I use a chalk finish paint but this was such a big job and the furniture had been in storage for a while I wanted to make certain the paint would adhere.
After we cleaned off all the dust, we painted!
Once the paint dried we distressed.
Then it all got waxed. I used my Annie Sloan clear wax.
It is probably my favorite painted furniture I've ever done.
I decided to leave the hardware in it's original state because it looked so great with the black.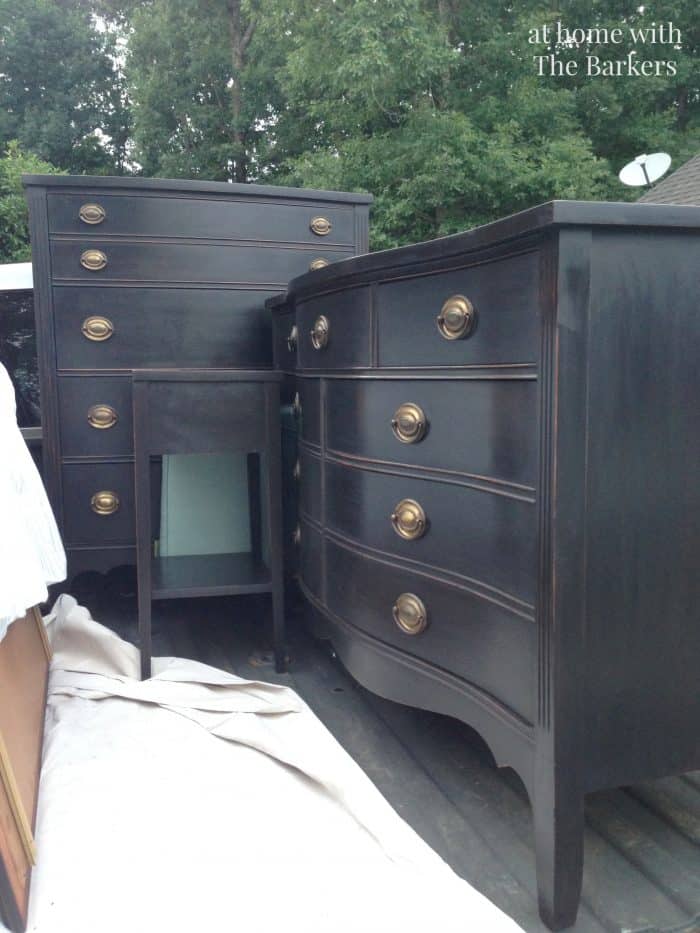 For all of you that said you were working on painting some black furniture, I hope this helps. You see how I mixed the paint in my original post when I painted my mantel, just click here.
Other projects with chalk finish paint: