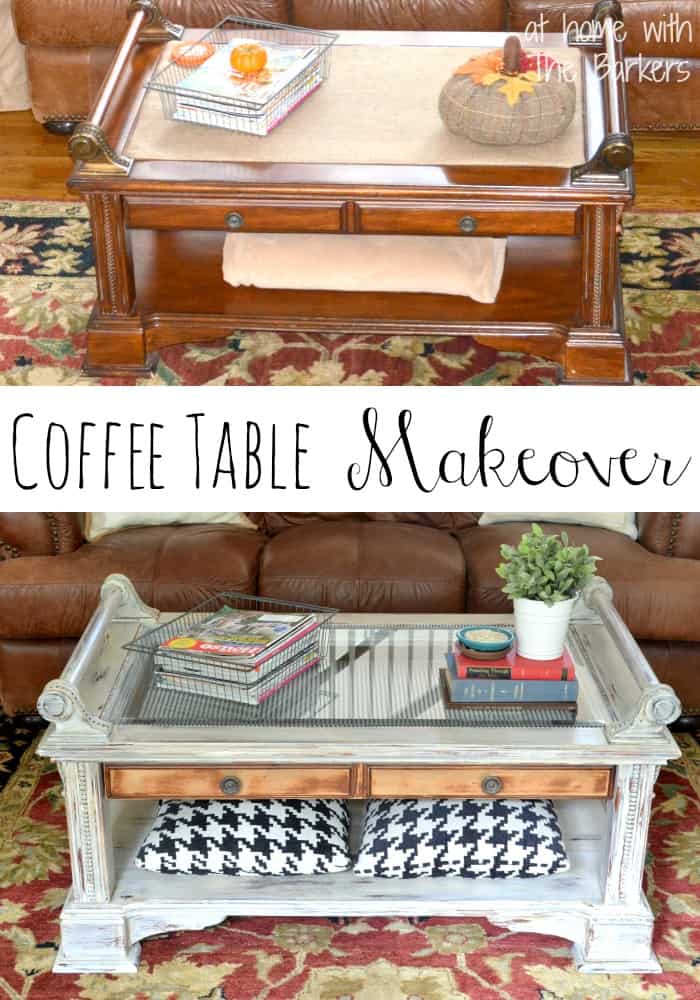 I posted a picture on Instagram about 8 weeks ago asking for input on what color I should paint my coffee table and there were lots of great answers. In the end I went with my gut (and also the color recommended by many of you) and the coffee table makeover is complete!
I think it turned out so great!
I have had this table for at least 10 years. I bought it at a small furniture store in Buford, Ga when we lived there. It has great bones and is really well built. I have tried different things as my coffee table but I always go back to this one.
It has a drawer that I like to display different things in from time to time.
It was just dark and heavy looking and since I have been trying to lighten things up I decided painting it was the best option. I have had the same leather brown sofa longer than I have had the table and I have no plans of changing it.
I used the leftover homemade chalk finish paint that I had recently used to paint the topiary pots. I knew that I wanted my coffee table makeover to include lots of distressing so I added water to the paint to thin it out.
Thinning chalk finish paint with water is also a great tip for a second coat of paint.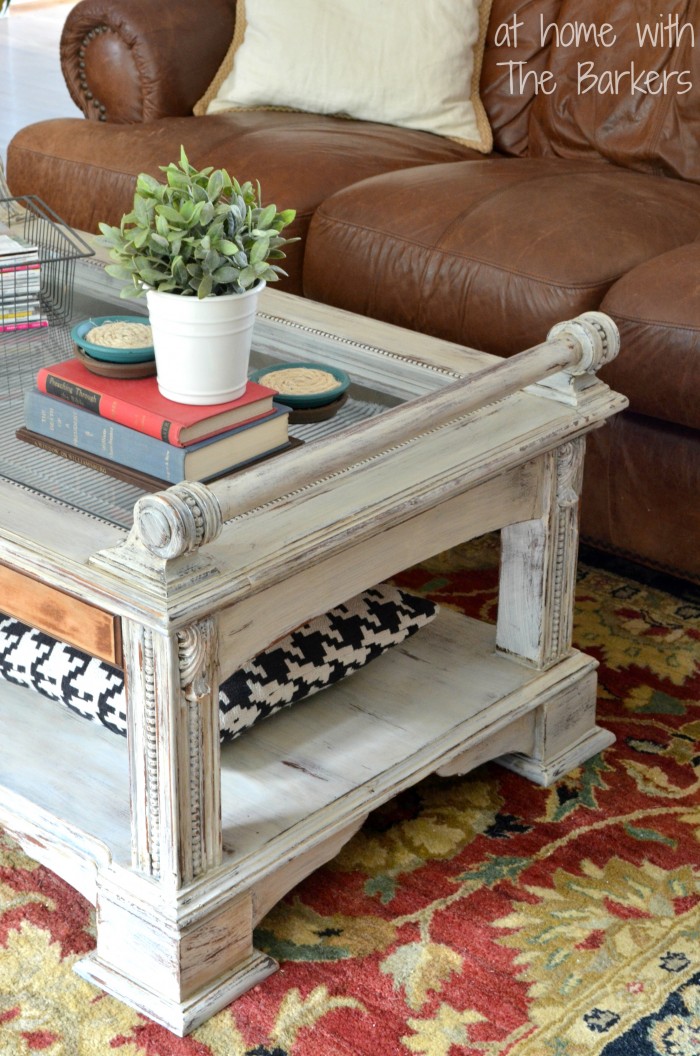 I painted 2 coats on because this piece was very dark. I didn't paint full coverage because I did want to distress it. I didn't paint the drawers they were just sanded and waxed. I wiped with a damp cloth over the paint then rub across it with a sanding block. Then I used dark wax over the entire coffee table.
For the inside of the drawer I covered it with a piece of black and white ticking.
I am super pleased with how this coffee table makeover turned out as well as how my living room is coming along. I had thought of changing out this rug but that is another choice I'm not settled on…to be continued 🙂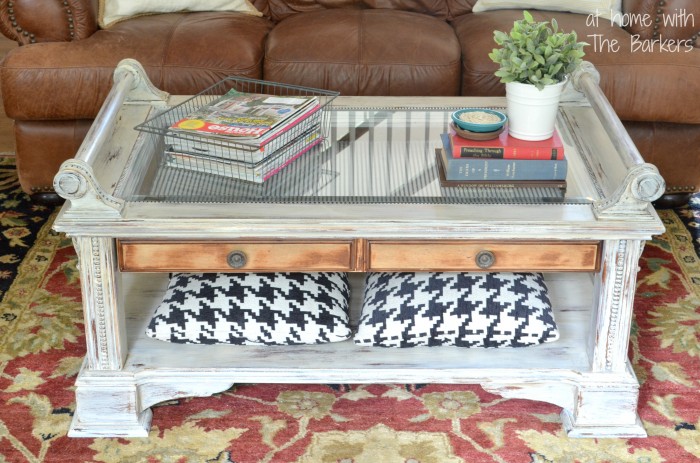 If you liked this post you will want to check out these post as well.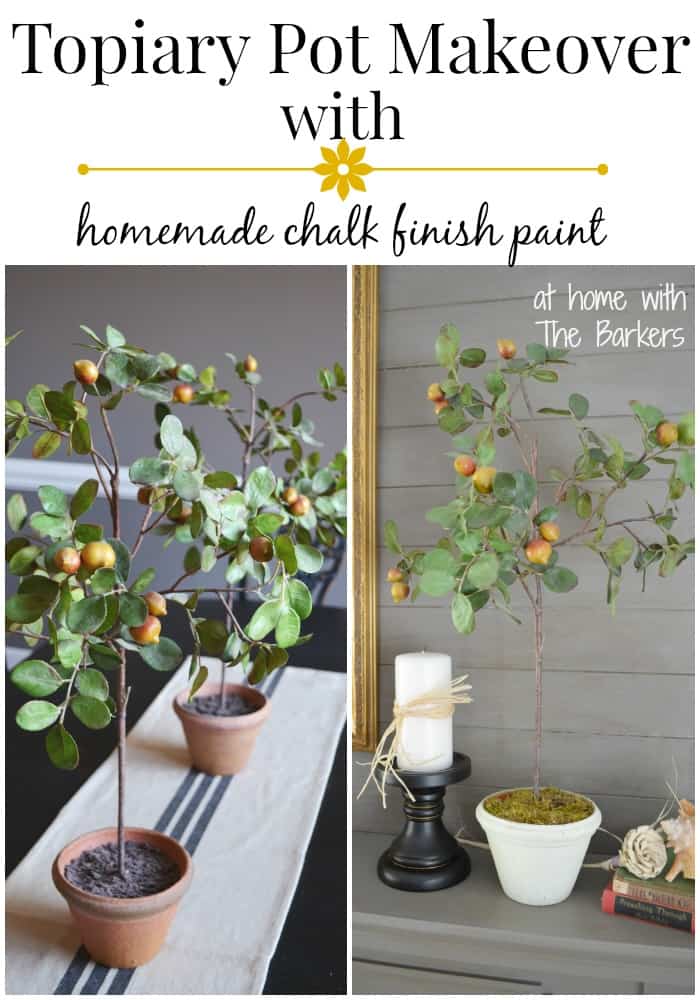 Have a great day,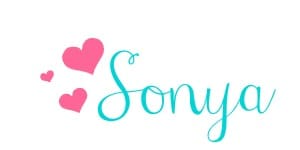 Linking up: Liz Marie Blog