Restore Furniture Hardware
How to give new life to old, antique and vintage hardware. Restoring hardware on furniture has never been easier.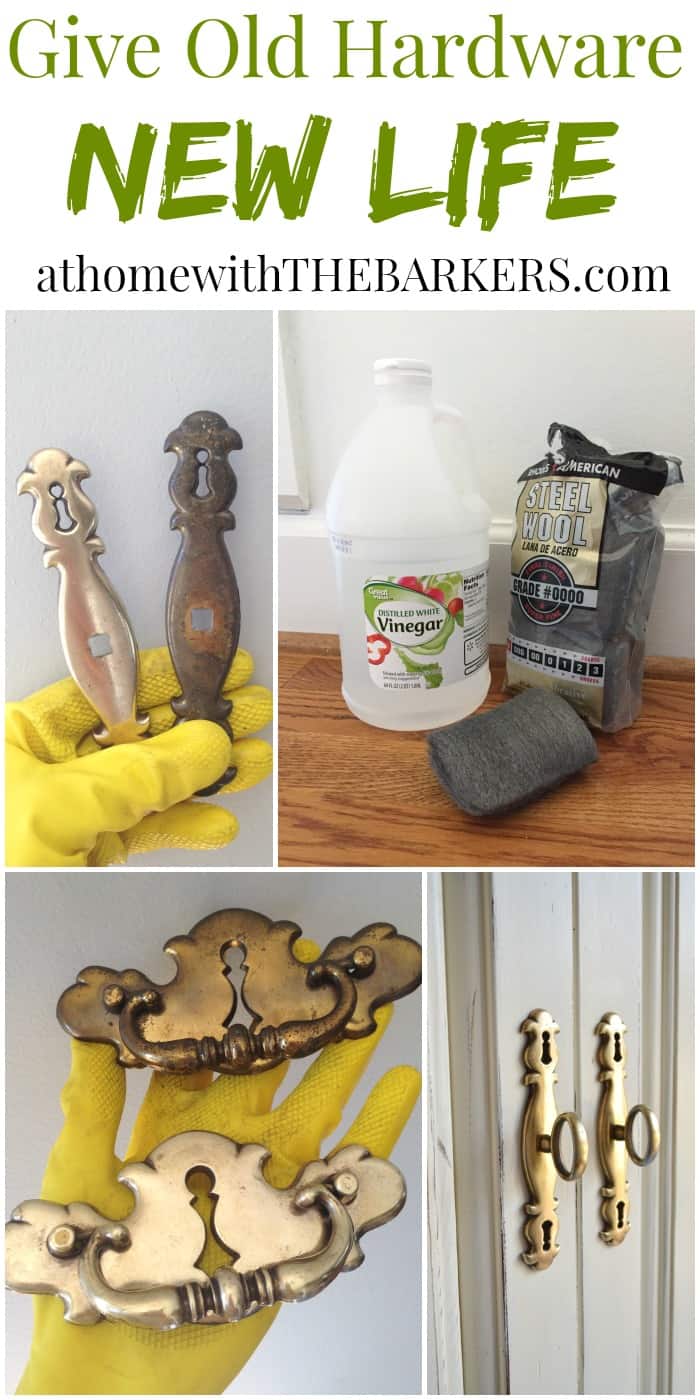 So many times I have changed out furniture hardware for something new or spray painted it the old ones. I was working on a piece of furniture with a friend and she planned to buy new hardware.
After the furniture was painted I decided I didn't have anything to loose by restoring the existing worn and dull hardware that the cabinet came with.
Using super fine steel wood grade #0000 and white vinegar and got to cleaning. I was so thrilled with the outcome.
I didn't clean it completely inside the grooves and key cut outs because I thought it still left some character.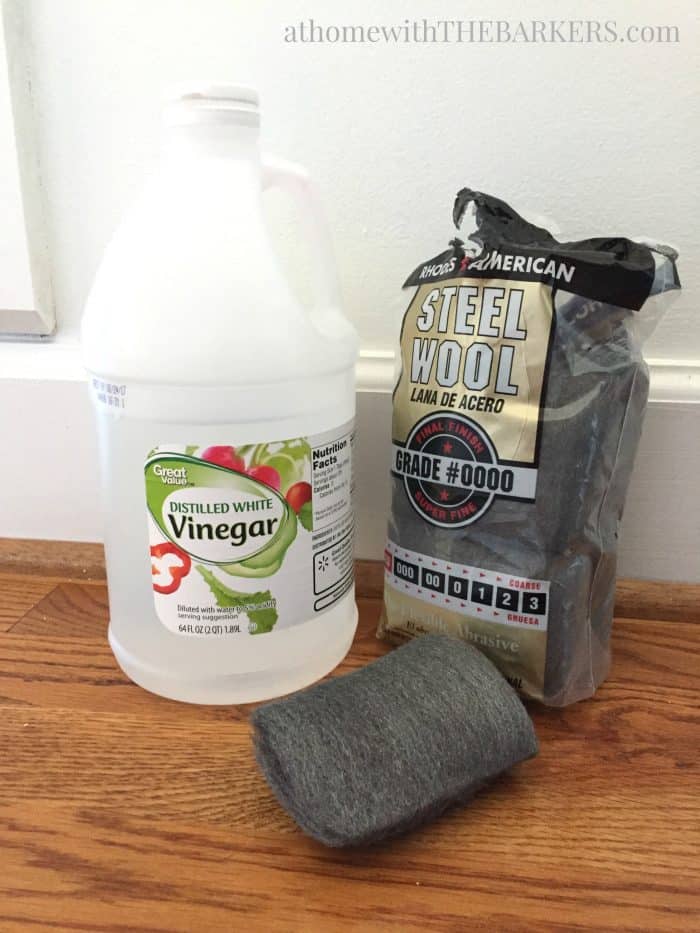 Here is what the hardware looked like before.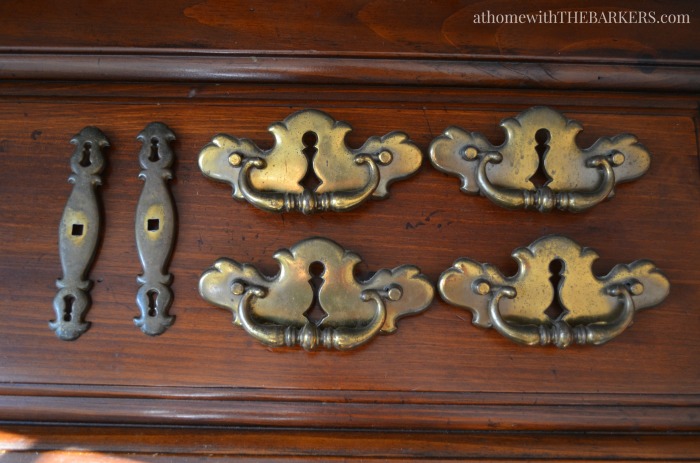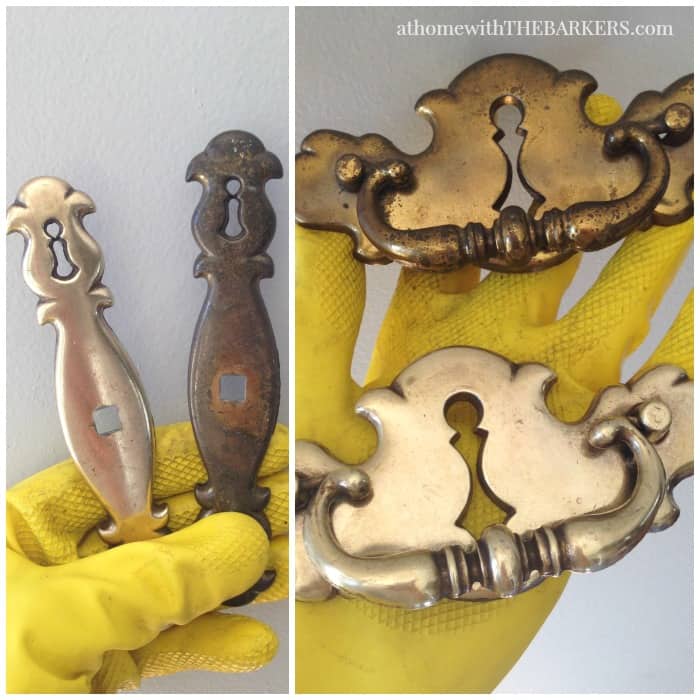 I was able to take this dated 80's cabinet and give a great new look. I painted it with some of my homemade chalk paint.
This quick tip is just one option if you want to restore furniture hardware. You can always spray paint the hardware for a different look like I did on my TV cabinet. Then the TV cabinet got a makeover with Rub N Buff.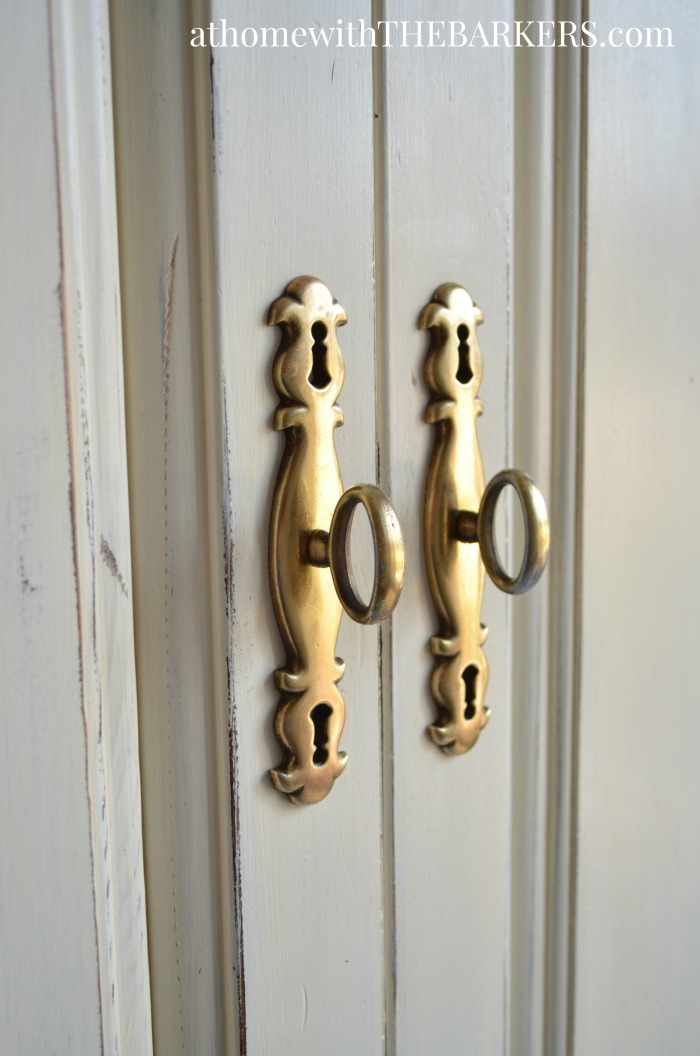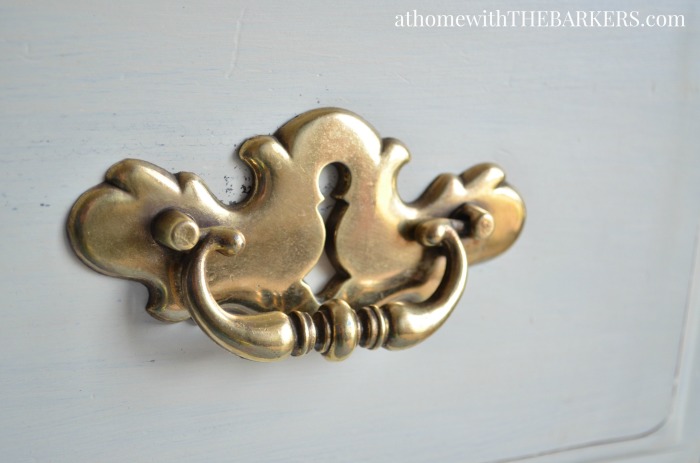 I am still debating about my plans for the thrift store dresser that I have added to the master bedroom makeover. It has such cool hardware.
**Used this tip again on my Mid Century Modern Dresser Makeover!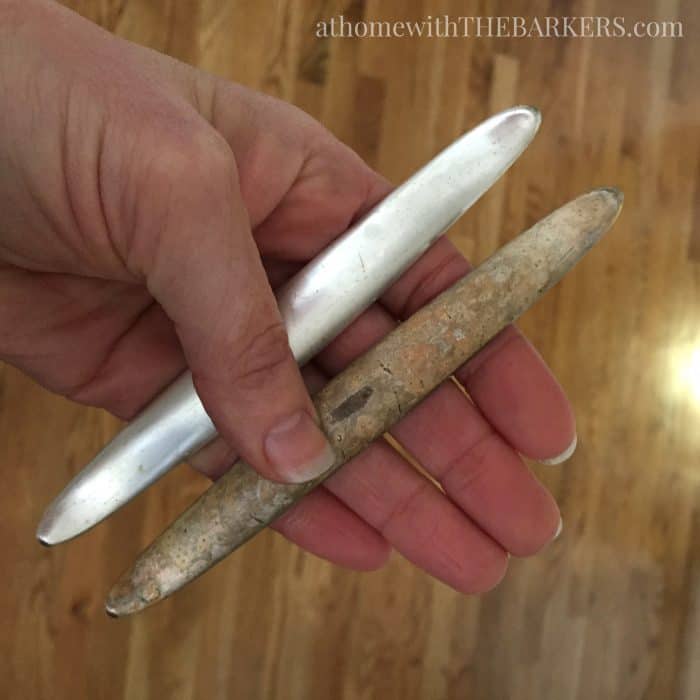 So tell me, how do you handle hardware when you are doing a makeover on furniture? Leave it? Restore it? Paint it?
Have a great weekend!!