Master Bedroom Makeover Update
I still have a few things to do before I actually finish this room but I thought I would go ahead and show you where I am with a master bedroom makeover update. In a dream world I would be totally finished but I'm not. I will say that I am completely pleased with how far it has come.
My husband and kids really like it so that makes me feel accomplished. I would love to build something for the TV to go on but I plan to wait until warmer weather so I can work in the shed or outside.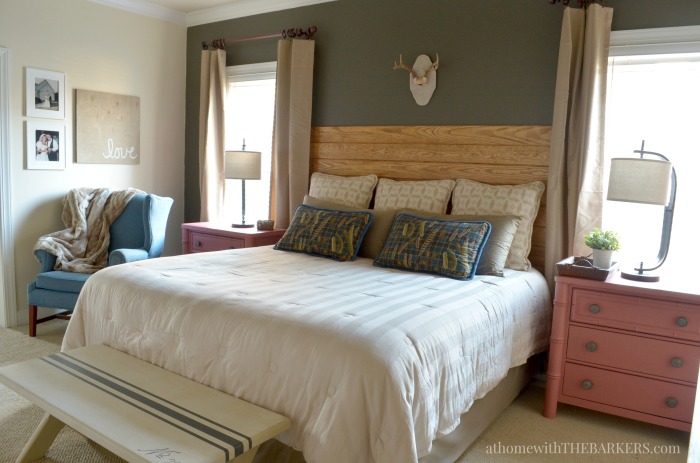 I also plan to embellish the plain curtains (black out panels from Walmart) with a denim band down both sides and across the bottom. As soon as I feel like getting my sewing machine out I plan to tackle that project.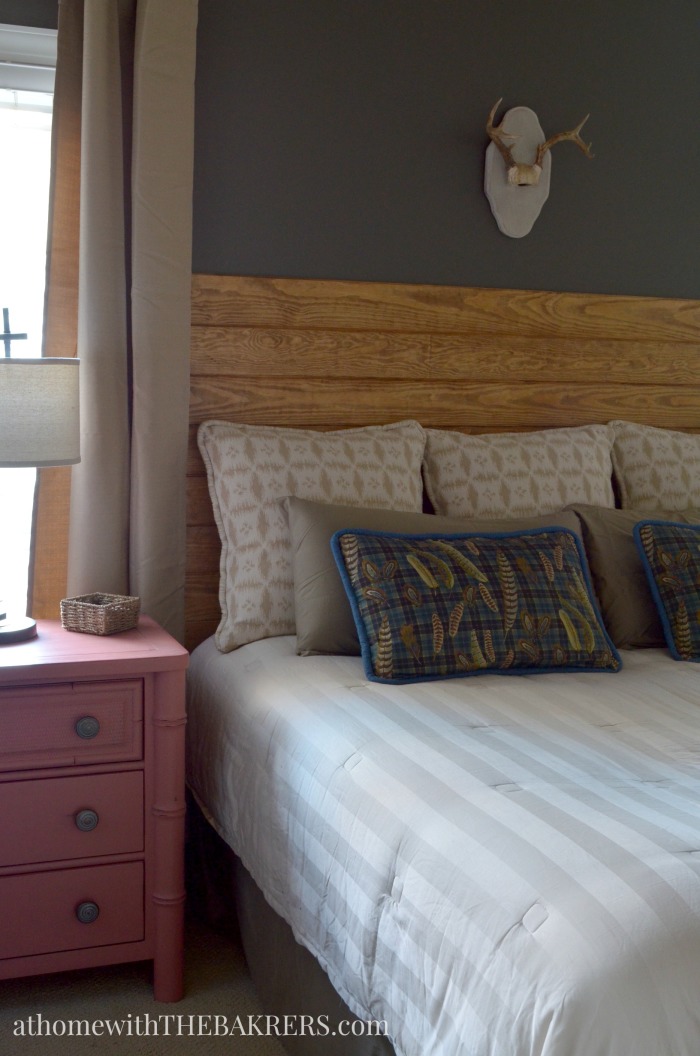 Then there is the thrift store dresser under the horse art. It needs a makeover. For now I took my own quick tip Friday advice and used the wood finishing cloth across the top just to make it "work" for now in the room.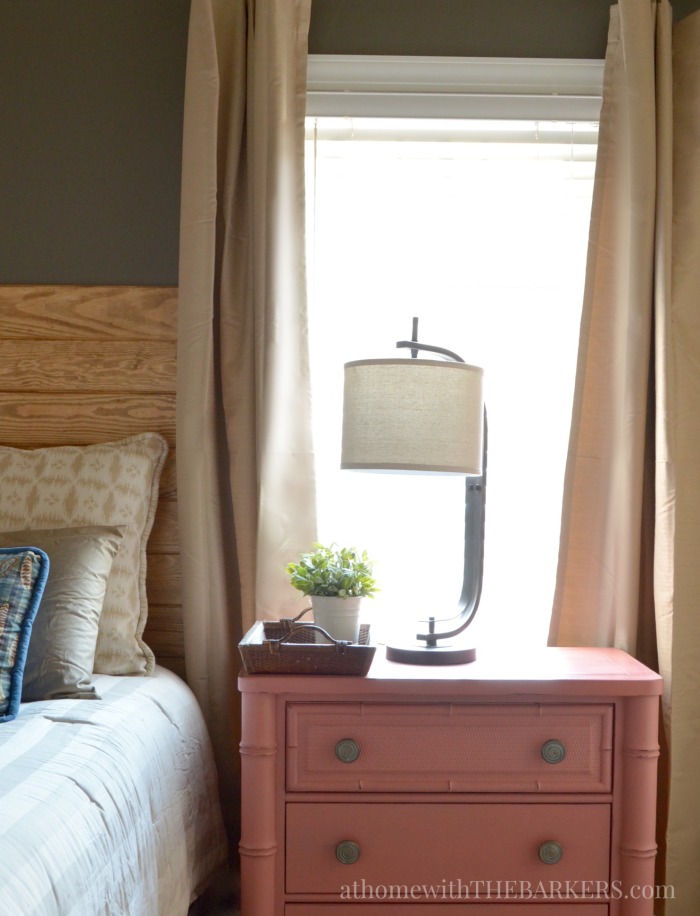 In case you missed it, we made the headboard. I LOVE it! I also painted the night stands and I will share that in a separate post soon. The horse art and the lamps are from HomeGoods. OH and I decided the room needed a dark feature wall!! It made such a huge difference. The color is enduring bronze by Sherwin Williams. Also, I traded out the bench that was here with the wooden grain sack inspired bench I painted.
So here you go, our master bedroom makeover update…in pictures!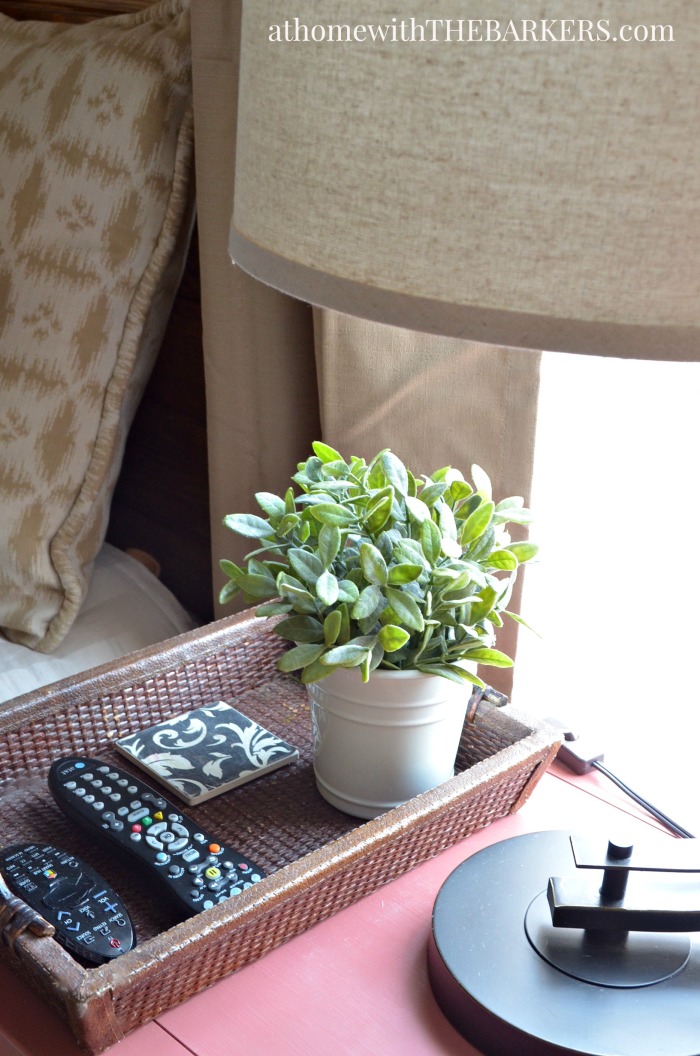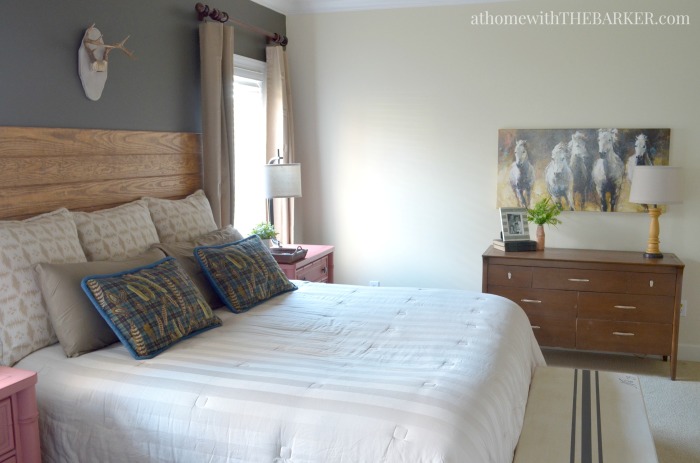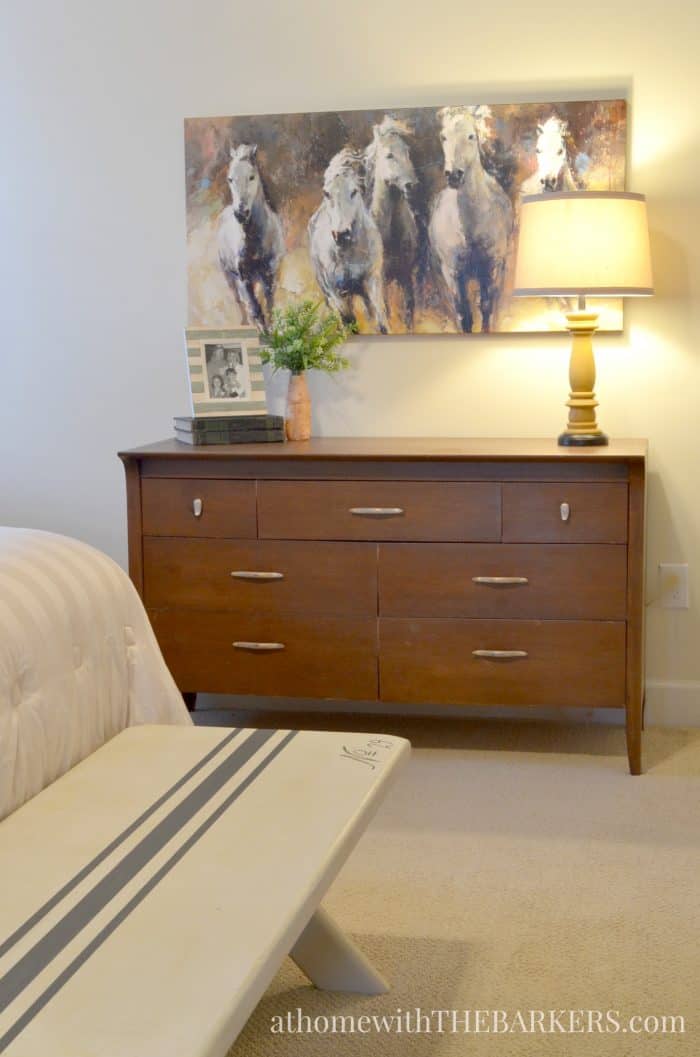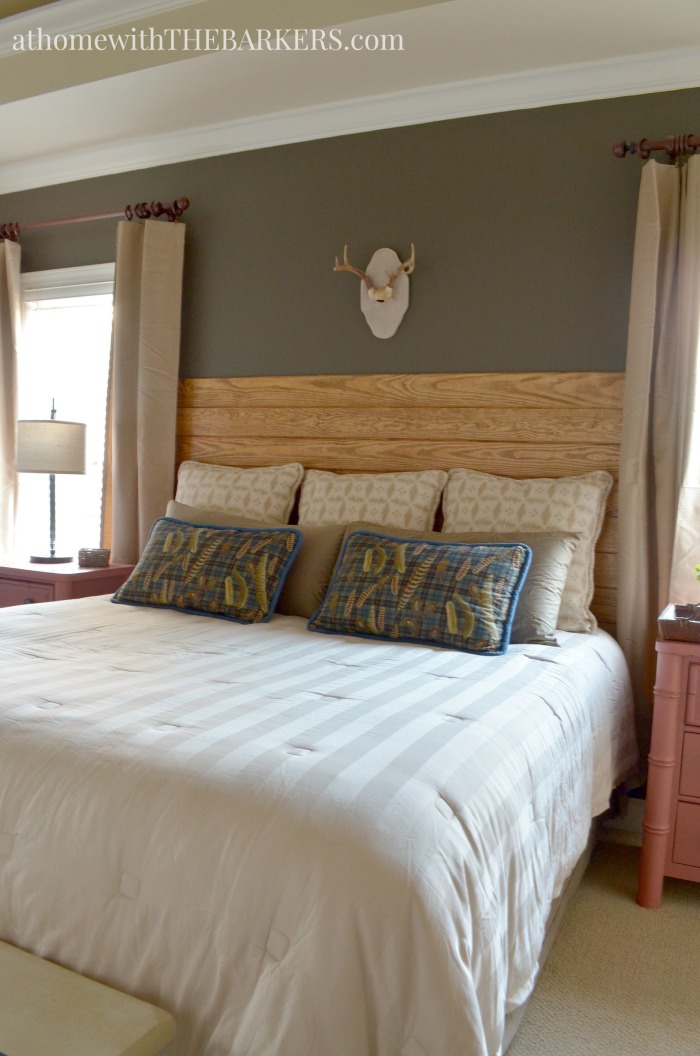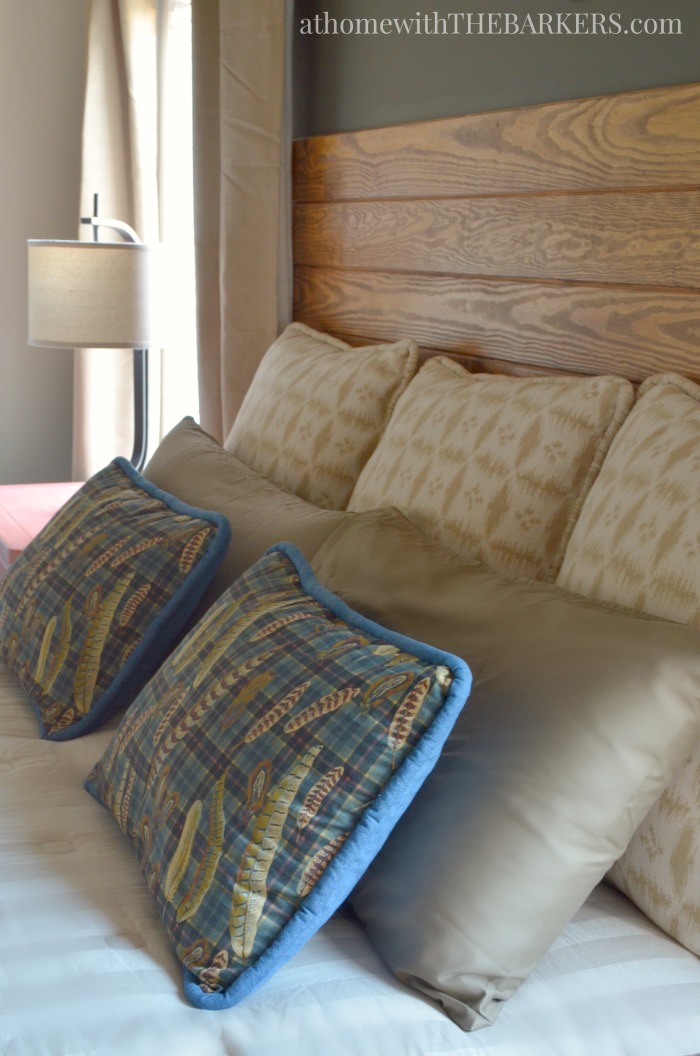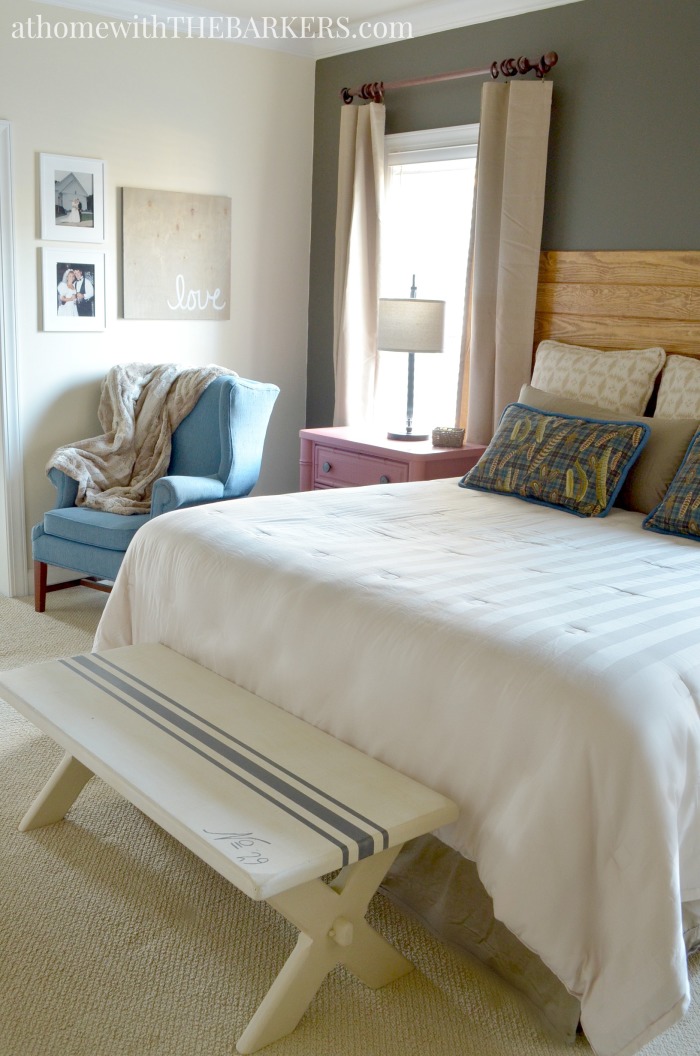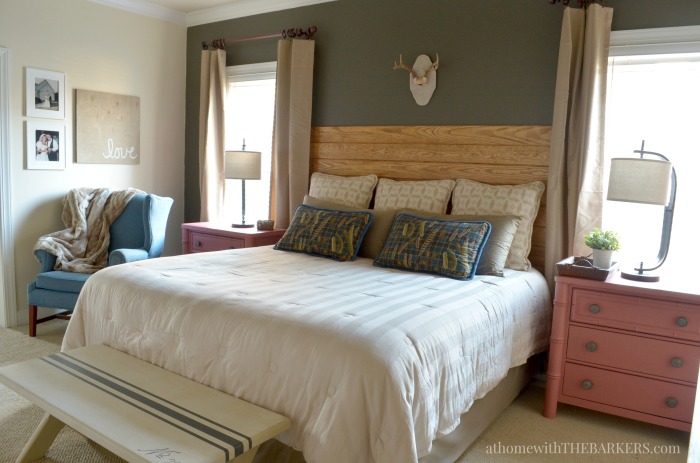 There you have it, the master bedroom makeover update…for now! Once I complete the few other projects I'll be sure to post them.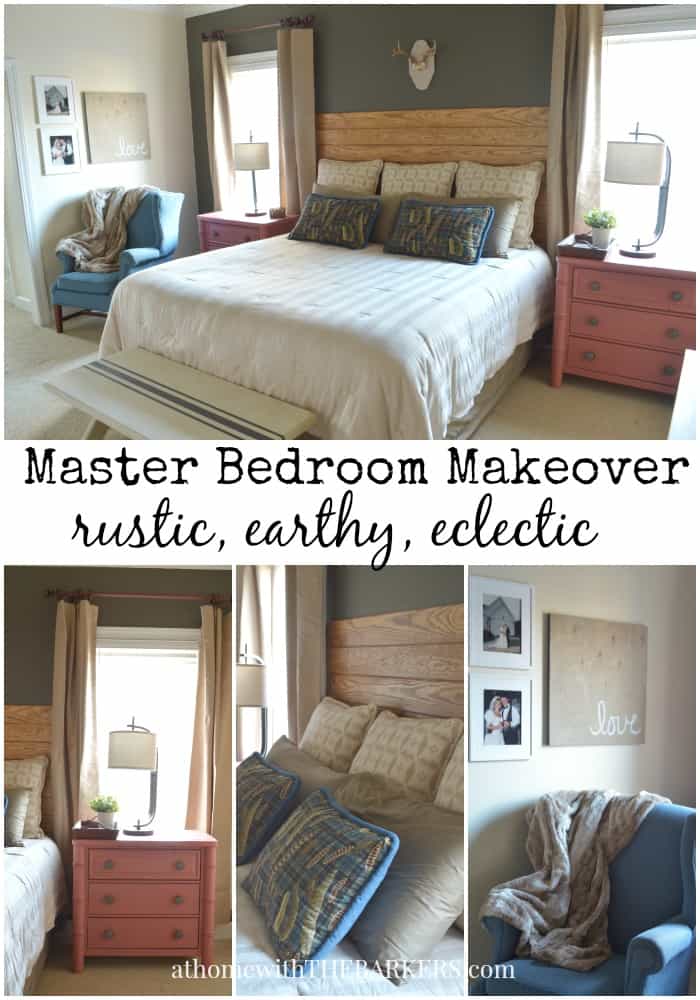 In true DIY Barker style we have already begun another project. I've been posting a few photos on my Instagram so if you like those day to day behind the scenes type post be sure to follow me over there.
Before and after home decor projects of our entire home
UPDATE: Mid Century Modern Dresser Makeover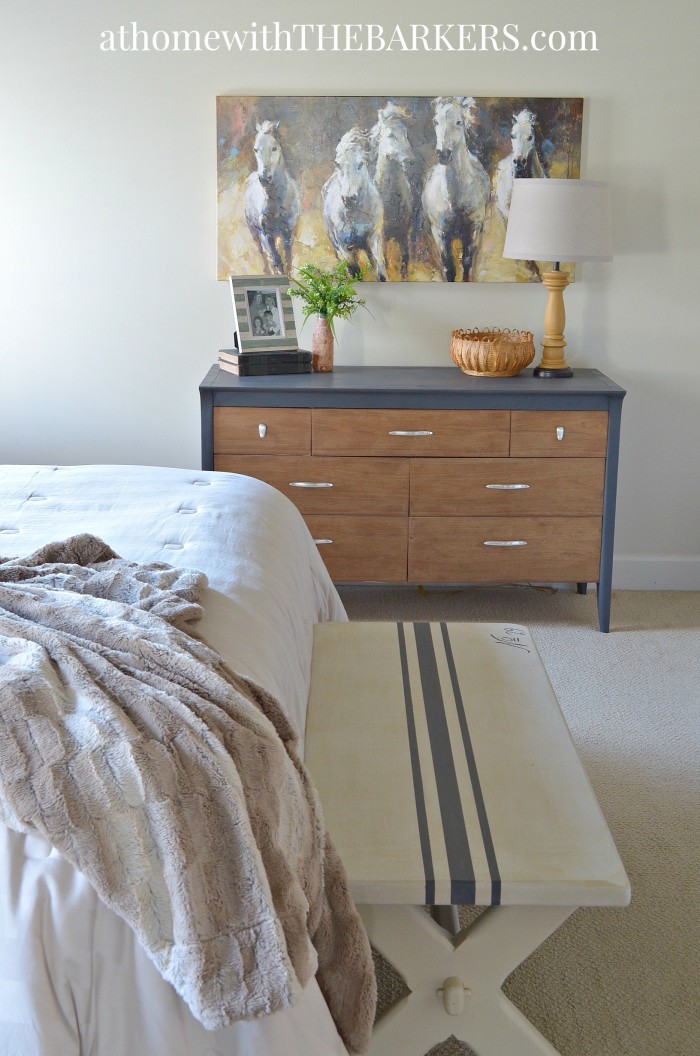 Have a great day!