Throw Pillows for Every Season
This shopping guide for unique throw pillows for every season is your one stop shop! A years worth of accent pillow goodness all in one post.
I love a fun beautiful new throw pillow and because my throw pillows for a leather couch post is so popular this post was born. A throw pillow is the perfect decor accessory to change the look of your room from season to season. If you start with a good base of pillows you will likely only need to change one accent pillow.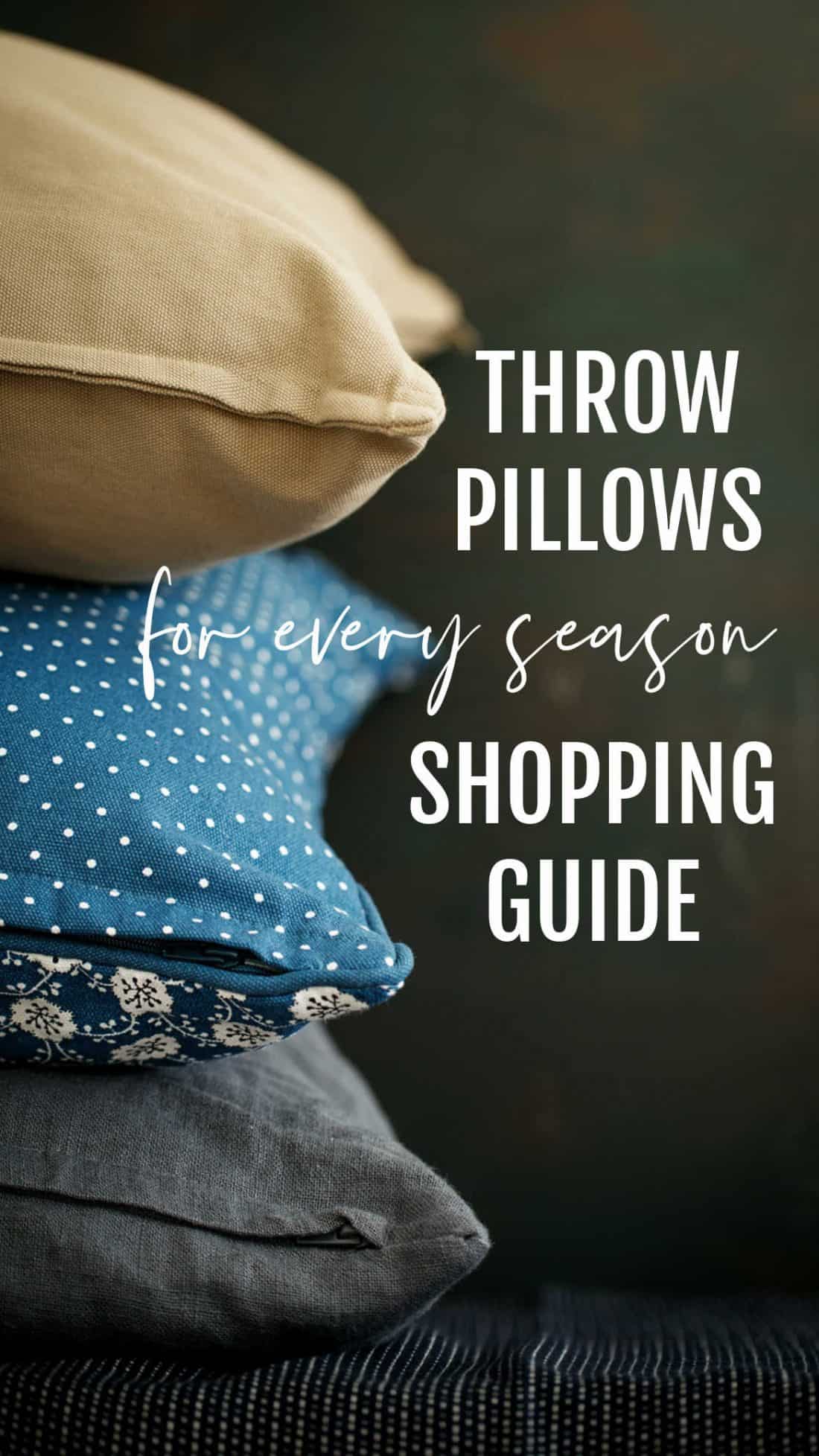 One of my favorite affordable brands is Studio McGee for Target. Check them out for great throw pillow options when you love a neutral look that lasts through the seasons.
Another thing to consider, some people have a seasonal decorating style. Use these pillow shopping guides for that as well. I would call my decorating style fall. Those are the colors I gravitate toward and feel the coziest in. Therefore, our home sticks with pillows in that category year round.
Below there is a table of contents so you can choose the season you want to see first.
This post contains affiliate links.
As you look through this shopping guide please pay attention if you are buying a pillow cover only. Some include the insert some may not. I actually prefer to have my own pillow inserts on hand for when I purchase pillow covers only.
This post will get updated often so be sure to pin it to one of your Pinterest boards. TIP: create a Pinterest board for shopping guides only. Great resource to have all in one place.
BONUS: below the seasonal pillows I added a shopping section of solids and patterns. These will be great to use for everyday texture, color and when you need a color change.
Fall throw pillows

Spring throw pillows

Summer throw pillows

Winter throw pillows

Solid throw pillow to mix in

Pattern throw pillows to mix in