I didn't plan to write about my recent blog conference at Haven 2015 because let's face it, who really wants to read about someone's business trip. Sounds boring right? You guys come here to learn about projects, painting, cleaning, organizing and such but there were so many great things I learned I thought I should share them.
The reason I write this blog is to inspire you, whether that be in decorating your home or growing into a better person as a wife, mother or entrepreneur. There were a few things that really stood out to me that we can all benefit from.
The opening keynote speaker was Jon Acuff and it was amazing! Perfectly funny mixed with fantastic advice. His newest book is on it's way to my house as I type! It's called DO OVER and any one who works needs it!
Jon said, " Care about what the people you care about care about." He said read less minds and ask more questions.
That really hit me. This blog is a business for me but it is also my passion. I care about you all. I care when you try a project and hit it out of the park. I care when you fail and ask my advice. I care that you want to make your home special for your family. I care about what you care about. I'd love your feedback on this. What is it you care about when it comes to making your home and life special? What do you want to learn? I obviously don't know everything but I will certainly try. You can leave a comment or email me at [email protected]
Like I said, this blog is my passion so I want to make it better. I plan to work on my branding and this book, How to Style Your Brand: Everything you need to know to Create a Distinctive Brand Identity is my start. It was recommended in one of my classes by Laura from Finding Home Farms and I also ordered it from Amazon along with Jon's book. I know my brand has been lacking and this book is going to put me on track!
Never underestimate hugs and encouragement from other women. Be one of those women too. This online world is a tough lonely business and being with these women in person was so refreshing. I hugged so many amazing women who are working hard to better themselves and their families. I hugged all of these girls!
I took lots of different classes but I wanted to point out some amazing women who taught these classes that I look up to. They are smart, business savvy, caring women who I also call friend.
Mandy from House of Rose. Cyndi from Grace & Beauty. Bre from Rooms to Rent. Jen from City Farmhouse. Karianne from Thistlewood Farms. You ladies are such an encouragement to me and I appreciate you all!
Thank you also to the entire Haven team…amazing Conference ladies! AND to the Porch.com girls, you rock!
Lastly…I have to mention my roomie Beth from Farm Fresh Vintage Finds. GOD totally connected the two of us. We live in different states and have only meet in person 3 times (all at Haven) BUT she is my friend for life! Love you girl! I love that Kathy from Petticoat Junktion is taking a photo of us trying to do a selfie, LOL!
If you have any interest I wrote about my other trips to Haven HERE and HERE.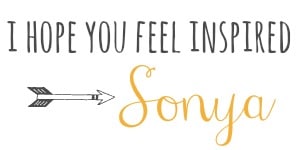 I've added my affiliate links for the books but that doesn't mean you pay more it just means you support this little blog. Thanks!