Vintage Twist Spring Mantel
Who is ready for Spring? ME!!!
Starting today through Friday I am happy to be joining some of my favorite bloggers for some spring mantel inspiration. My friend Melissa from Daisy Mae Belle is hosting this fabulous tour with me! I would like to give her a huge THANK YOU for jumping in and getting this done because I had a lot going on. She picked up all of the slack. My virtual friend that I really hope to meet in person one day VERY soon, you are the best.
I'm not big on frilly things and pastels so I went with a Vintage Twist Spring Mantel this year. It has texture, metallics, thrift store pieces and vintage finds.
When it comes to any home decorating for me, I don't do anything that requires removing everything and replacing it. I like multi functioning pieces that I can use all year long to decorate around. The flower petal mirror is that piece for me. I bought it back in the fall at Ross and I love it.
The black vintage scale, the bell and the metal basket are all thrift store and estate sale finds that I move around from place to place. The faux lemon topiaries are years old but gave them a little makeover here.
This bible verse art was a Christmas gift from my cousins wife and I thought it went perfect here on the mantel. It is a great reminder for me and my family to be the light of Jesus in this very dark world.
The mantel itself had a makeover last spring when we added the wood planks. You can see it HERE! It was one of the easiest, cheapest, DIY projects with the biggest impact we have done! Seriously, great addition to any room.
I hope you found some inspiration from my Vintage Twist Spring Mantel.
Below is the list of the fabulous bloggers that will be inspiring you. I will update this post each day with the links to their post, so be sure to stop back by on Thursday and Friday!
Wednesday:
At Home With the Barkers (ME!)
Thursday:
Friday: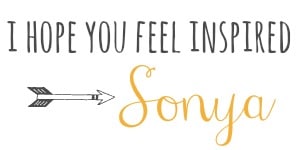 You may also like: