See how to create a welcoming space with this garage entryway makeover. This easy weekend project can be completed by a DIY beginner.
Truth moment…our garage is not in great shape. It is the next thing on our list to declutter, organize and make nice. Most days it is relatively neat except for the door area. The entry is the one place where stuff piles up.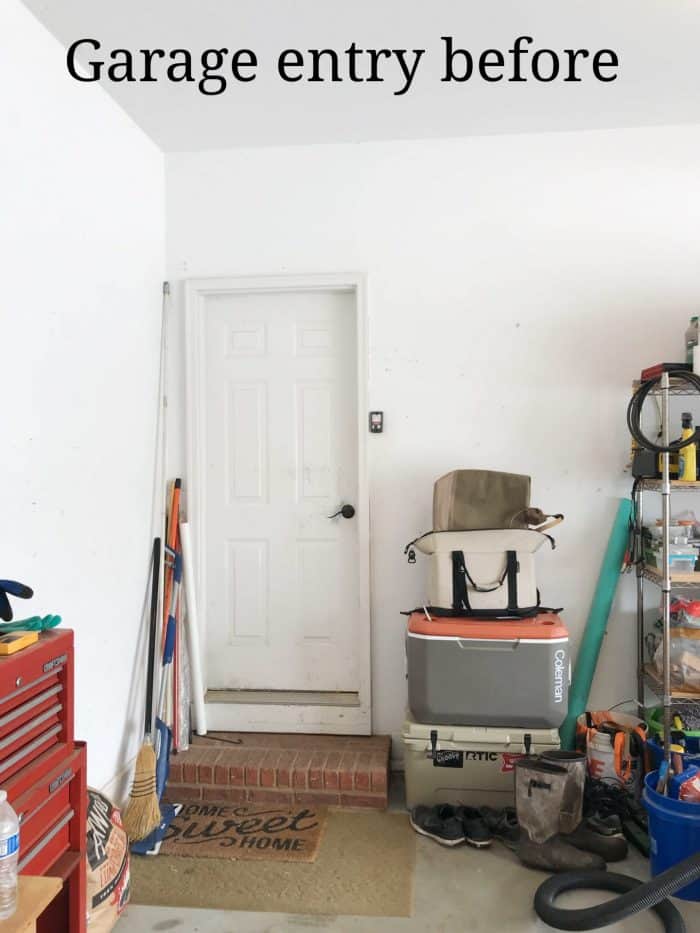 This post may contain affiliate links. Read full disclosure policy.
See more before and after home decorating projects for a full home tour.
The door was way past needing a re-painting. Which is where this makeover began. The entry walks into our laundry room.
Shortly after the world shut down I decided to do some home projects where I had supplies already on hand. As with many of my makeovers, one thing leads to another. As I prepared to paint the door, I cleared out the space around it. This gave me an aha moment. Find paint in my stash and make a welcoming entry area. Sort of like a room.
Garage entryway makeover
Strip and Paint door
Paint sections of the wall and baseboard
Build and paint bench
Add something personal
One thing that bugs me the most is a cluttered up entryway. It annoys me so much. So during all of this time at home I decided to tackle this project.
Our entire garage needs cleaning and painting but I decided to start with the door area to get us started.
The most time consuming part was stripping and painting the door. I took it down to the metal. Then I painted it a fresh white.
During this makeover our back door lock broke. When we replaced it we went ahead and replaced the garage door lock and handle too. We wanted them to have a keyless entry with a keypad so we replaced them both. I am so glad we did that. I never knew how much I would love it.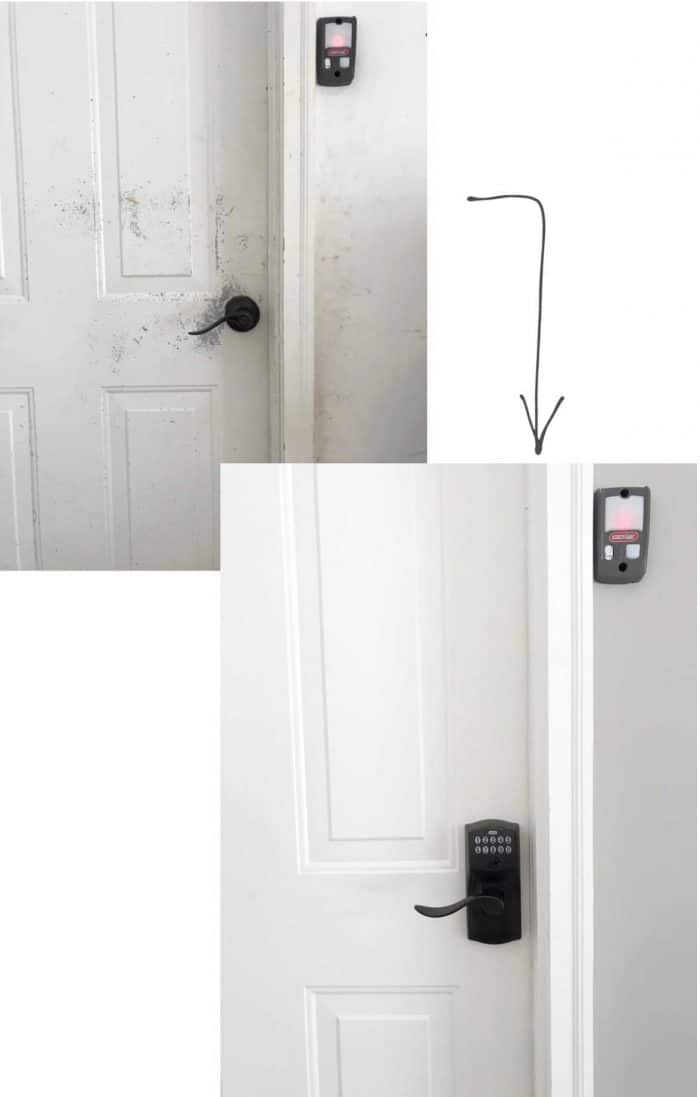 Once the door was painted I moved on to painting the wall area. I had leftover paint in Mindful Gray and it looks great here. There are plans to paint the entire garage but this allowed my to create the entryway now.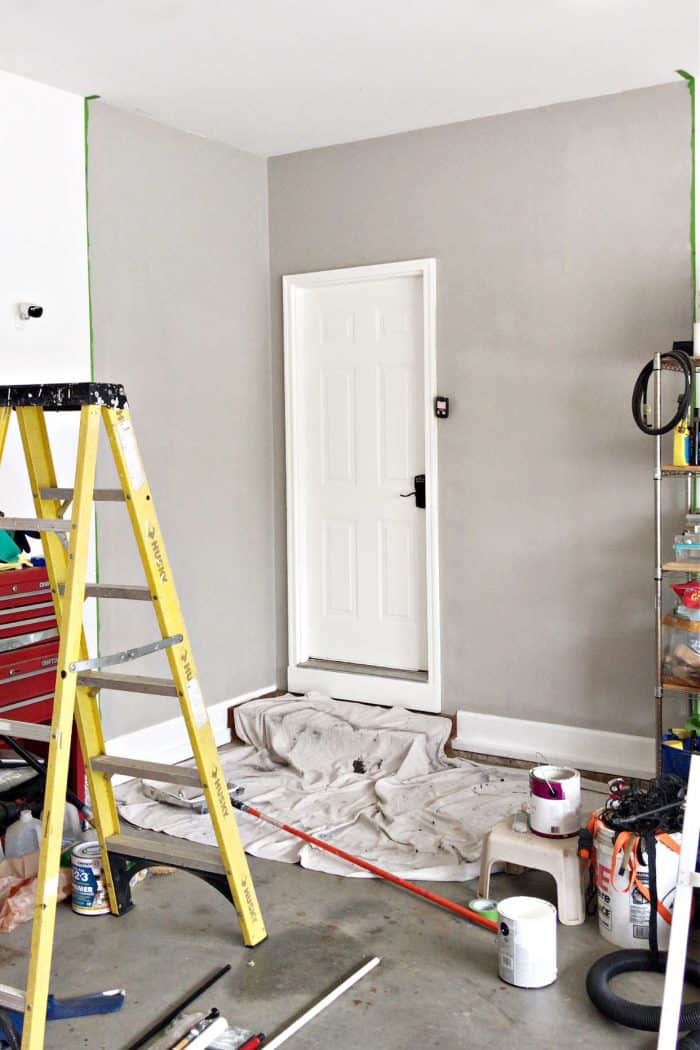 Create a space to sit:
We added a bench by the door similar to the one we built in our shed. The difference here is we added legs instead of angled bracing. We had enough scrap wood for the entire project.
I had exterior paint left from paint the shutters so I used.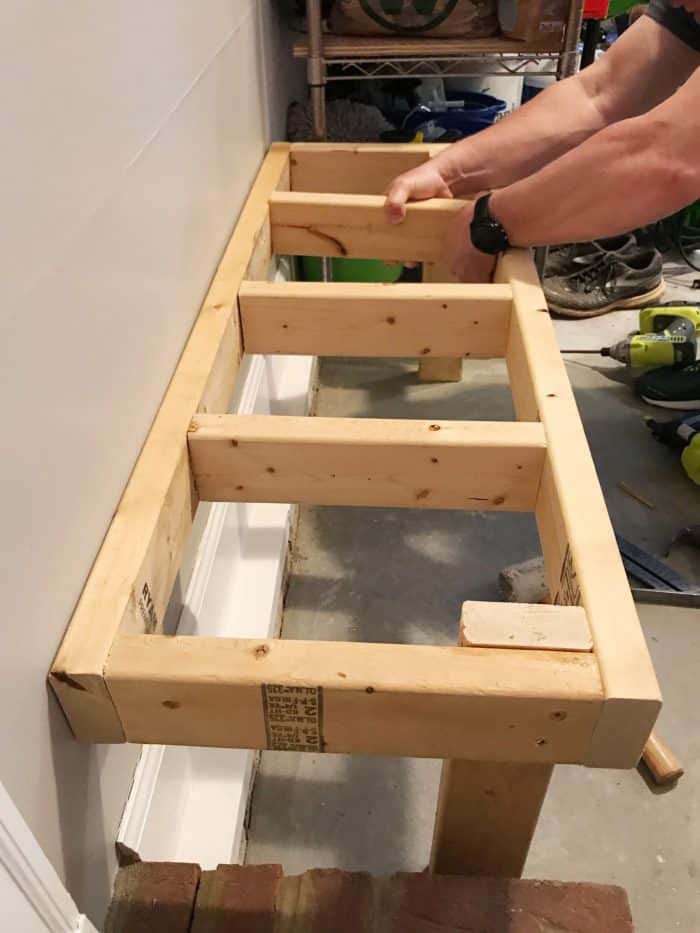 The wood below on the top was extra butcher block. It is not what we used it the finished project but just for me to take a photo, lol.
The finished bench top was made from leftover tongue and groove boards from our DIY headboard.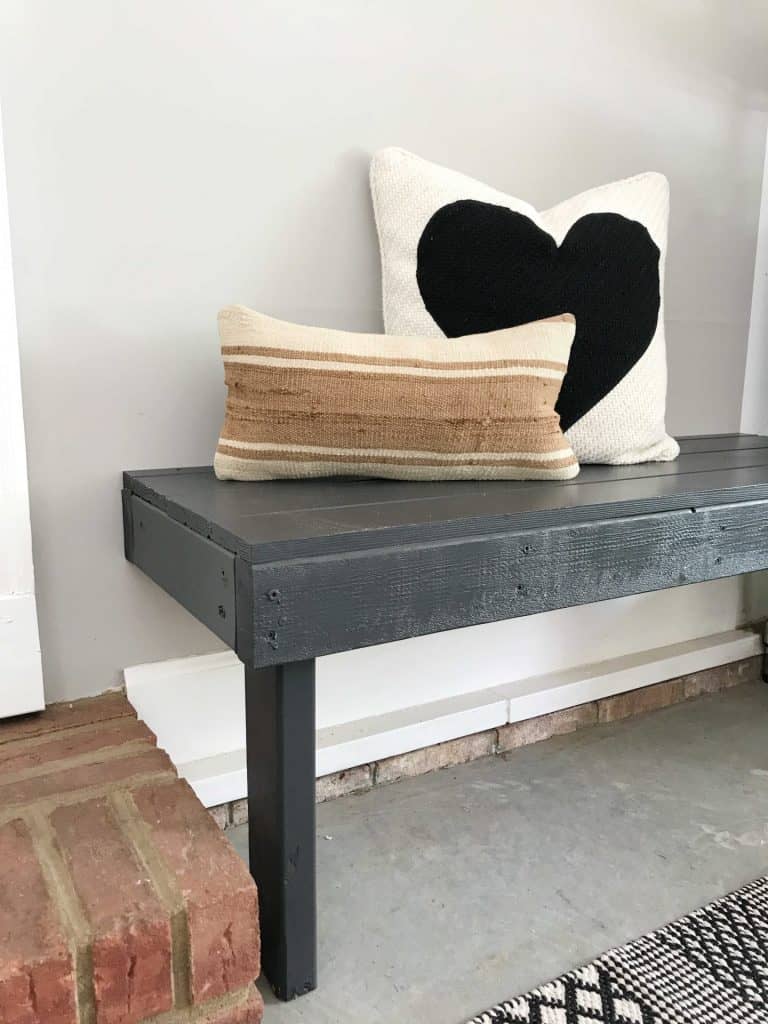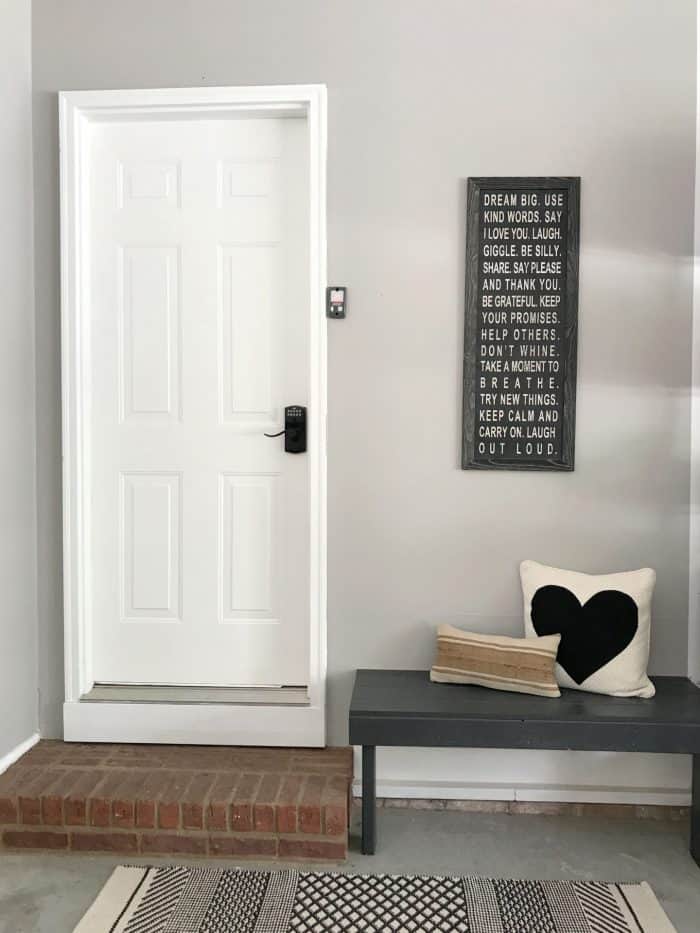 Creating functional and inviting spaces is what I love the most about decor. No area, room or space is too small to be loved on. Now that we are spending so much more time at home, it's more important than ever that our homes make us feel good.
I would love to hear what you have been working on or need help with. Decorating is what I love.
Pin this to Pinterest to reference later or share with others.